New Brunswick Chefs & Restauranteurs Interview Series
We've asked New Brunswick's chefs and restauranteurs what they love to prepare in-house, where they shop for ingredients and which takeout dishes have been getting them through the pandemic.
Today we're talking with Alex Mayberry, executive chef at The Shadow Lawn Inn in Rothesay.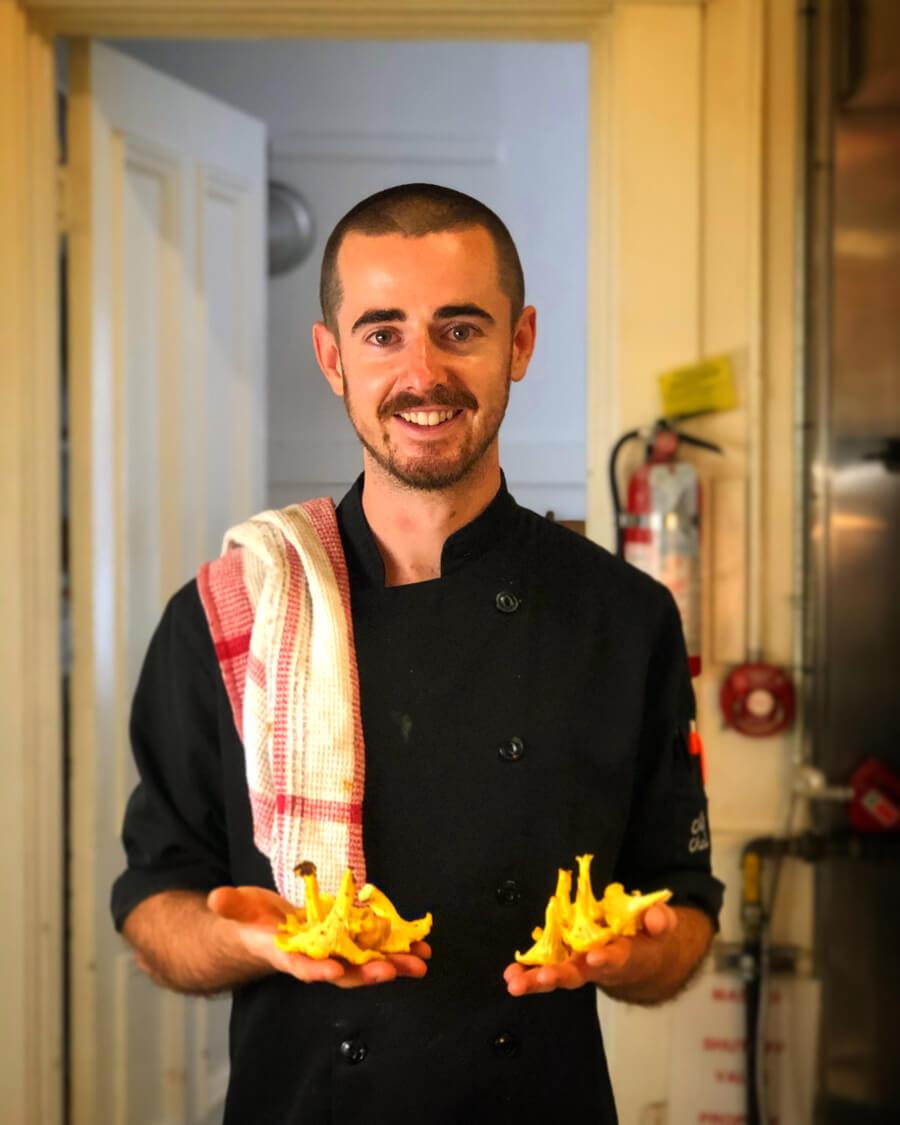 ALEX MAYBERRY
The Shadow Lawn Inn, Rothesay
@shadowlawninn
Tell us about your restaurant. Favourite item on the menu? Best pairings with local beverages? Anything we should know about the ingredients?
We are a unique fine dining restaurant. Our menu evolves with the seasons and with what is fresh and local. If fiddleheads are growing, they are on the menu. Strawberry season hits and we are picking fresh berries that morning. We tap our maple tree for fresh maple syrup, forage 100% of summer berries, exclusively use Atlantic beef and New Brunswick Halibut, we physically pick our produce ourselves from a local farm, we take field trips as a team to farmers markets, farms, local food suppliers and help support locally as much as possible. We make many things in-house, and utilize the freshest ingredients. Our menu changes at least once a day, but my current favourite dish is a New Brunswick Beet trio carpaccio. Thinly sliced raw golden, purple and candy cane beets paired with goat cheese, pink grapefruit, pickled blackberries, tempura jalapeños, walnut granola, radishes, basil and a pomegranate balsamic. Topped, of course, with our house made Bay of Fundy sea salt.
We regularly post photos of our food and activities in the kitchen. We are a popular restaurant for in-house dining, curbside pickup, take out/delivery and catering.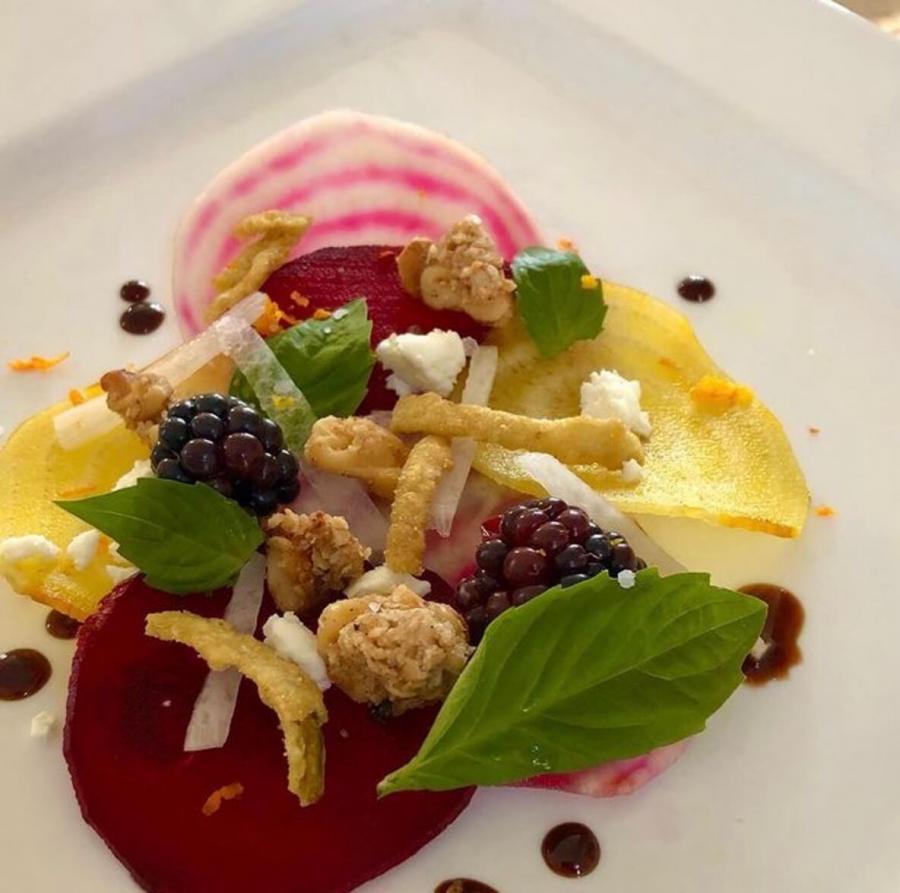 Tell us something no one would know about you or your restaurant.
We grow most of our herbs on our property. There is nothing better than picking fresh herbs to order. We grow our own micro greens in our kitchen as well, and pick fresh wild flowers each morning.
When you're cooking for yourself, where do you like to grab your ingredients?
In the summer, I love the Kingston Farmers Market. It's great to get out and support and talk to the local farmers. I've made lots of great connections with some really amazing farmers. And it doesn't hurt to be on a texting basis with the folks growing your food.
Where is your fave place to get take out (that's not your own spot)?
My favourite spot to grab take out is East Coast Bistro in Saint John. They have really talented chefs preparing some amazingly impressive local NB food. Their Saturday bakery features some incredibly elevated twists on modern classics.
What's your go-to item on that menu? How do you like to enjoy the dish?
Whether it be summer or winter my go to dish would be our Bay of Fundy Chowder, a very light, creamy, dashi kombu stock, combined with fresh halibut, crab, scallops, smoked pancetta and fingerling potatoes topped with Grand Manan dulse and some wild NB ramp oil. This is the ultimate comfort food enjoyed best on a patio with a Yip Russet cider.
What's your fave New Brunswick comfort food? Is there a recipe you cook that makes you feel like home?
Sussex Ice Cream! In the heat of summer or during a frigid blizzard, I'm always down for an ice cream. Take a boat ride down to Kredl's market, stock up on local produce and grab an ice cream cone.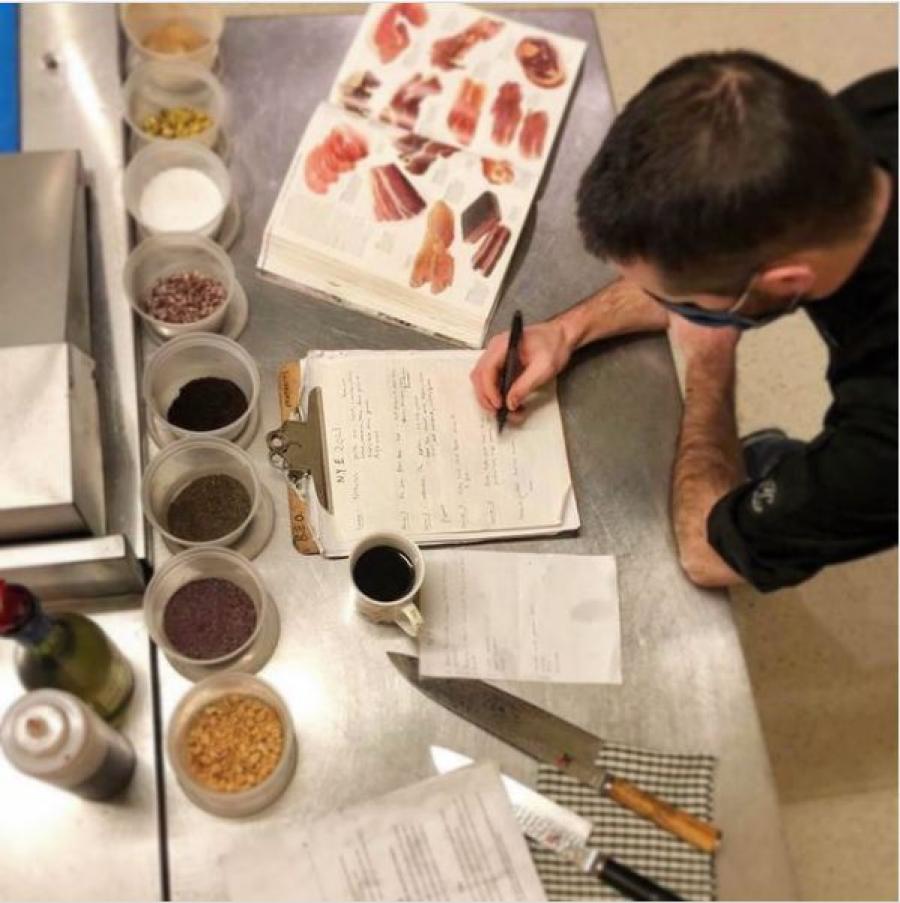 Hungry for more? Visit our Food & Drink page!