New Brunswick Chefs & Restauranteurs Interview Series
We've asked New Brunswick's chefs and restauranteurs what they love to prepare in-house, where they shop for ingredients and which takeout dishes have been getting them through the pandemic.
Today we're talking with Colin Ross, Red Seal chef at the Cast & Crew Gastropub in Bathurst.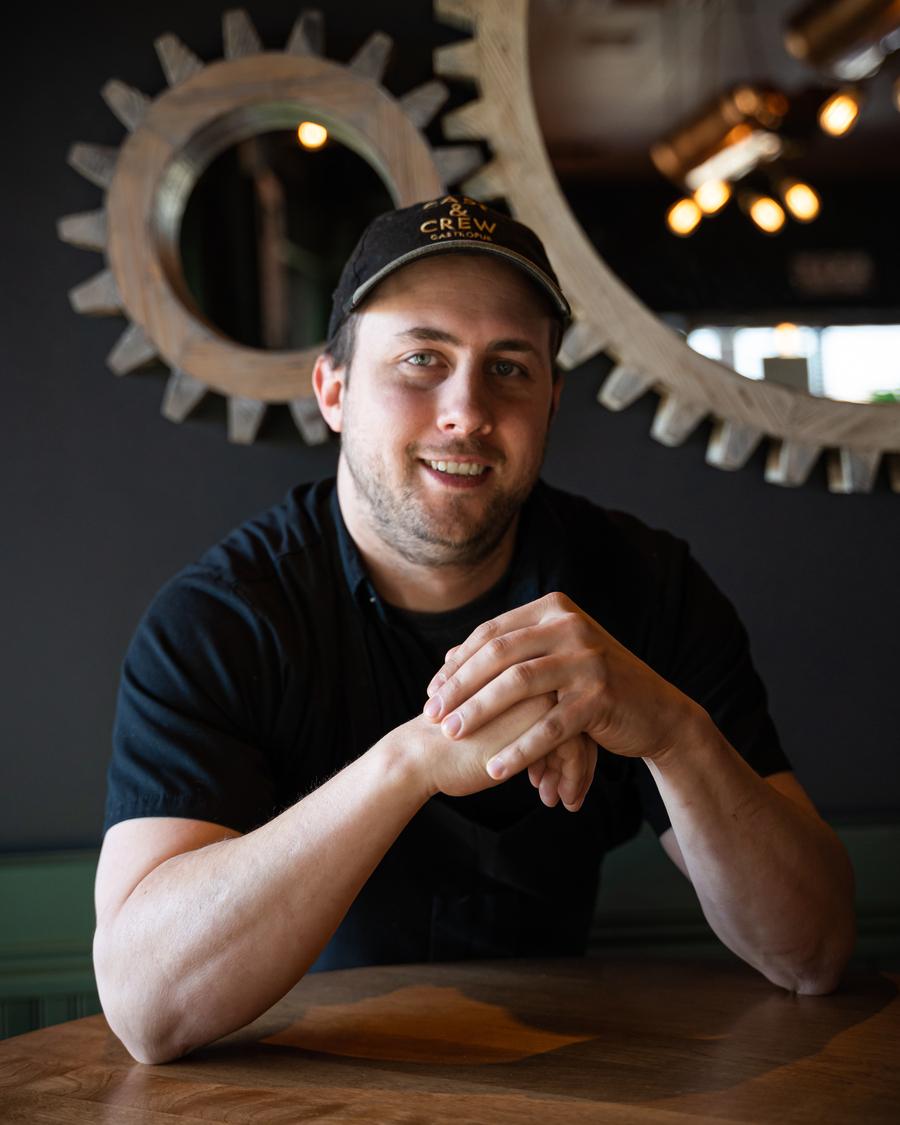 COLIN ROSS
Cast & Crew Gastropub, Bathurst
@castandcrewgastropub
Tell us about your restaurant. Favourite item on the menu? Best pairings with local beverages? Anything we should know about the ingredients?
We're going on our sixth year of operation now. We've always been very busy, and we're so thankful for our awesome customers who have been supporting us throughout the pandemic. Our numbers are great with takeout orders, we have fewer seats available and our dining room is always busy. I'd describe the dishes at the pub as Canadian cuisine with some fusion. We have a lot of regional dishes, but we always try to get creative and do things differently than anywhere else in the region. We love to offer everything from old favourites to new things that some people may not have tried before. We put our own twist on everything, so even our classic dishes are our own unique versions. You won't be able to find our delicious flavours anywhere else!
We change our menu a few times a year, with a summer menu and a winter menu. Recently we also added a classic menu, which offers all our most popular dishes that have become staples at the pub. On the classic menu, I'd definitely have to say the Pad Thai is my favourite. I'm a big fan of Asian cuisine, and it's one of our best sellers on the menu. For our current seasonal menu, my top pick is the Baked Oysters. They're sourced from Chebooktook Oyster, and harvested right in Bouctouche Bay. We're so lucky to have such high-quality New Brunswick products. I could probably eat 30 of those in one sitting! Then you have my favourite takeout pick right now: our Crispy Chicken Bao Buns -- crispy chicken, spicy gochujang sauce and roasted cashews inside a (super soft) steamed bun. We've also got a new menu in the works, which has one of my new personal favourites: Lobster Cannelloni. For this dish, we make a lobster and ricotta cheese filling and stuff it inside the cannelloni, cover them with more cheese and bake it in the oven.
If I'm having the Baked Oysters, I'll go for a cold IPA from Four Rivers Brewing, one of our local microbreweries.
We pride ourselves on using the best ingredients we can get our hands on: fresh meat, fish, and produce. The majority of what you see on our menu is made completely from scratch right here at the pub, and we're especially proud of our delicious homemade sauces and broths. We're also lucky to have some great locally sourced products available that really give our dishes a unique taste that can only be found here in Northern New Brunswick; for example, we source microgreens and herbs from a local business that grows them year-long (shoutout to Little River Polyculture!)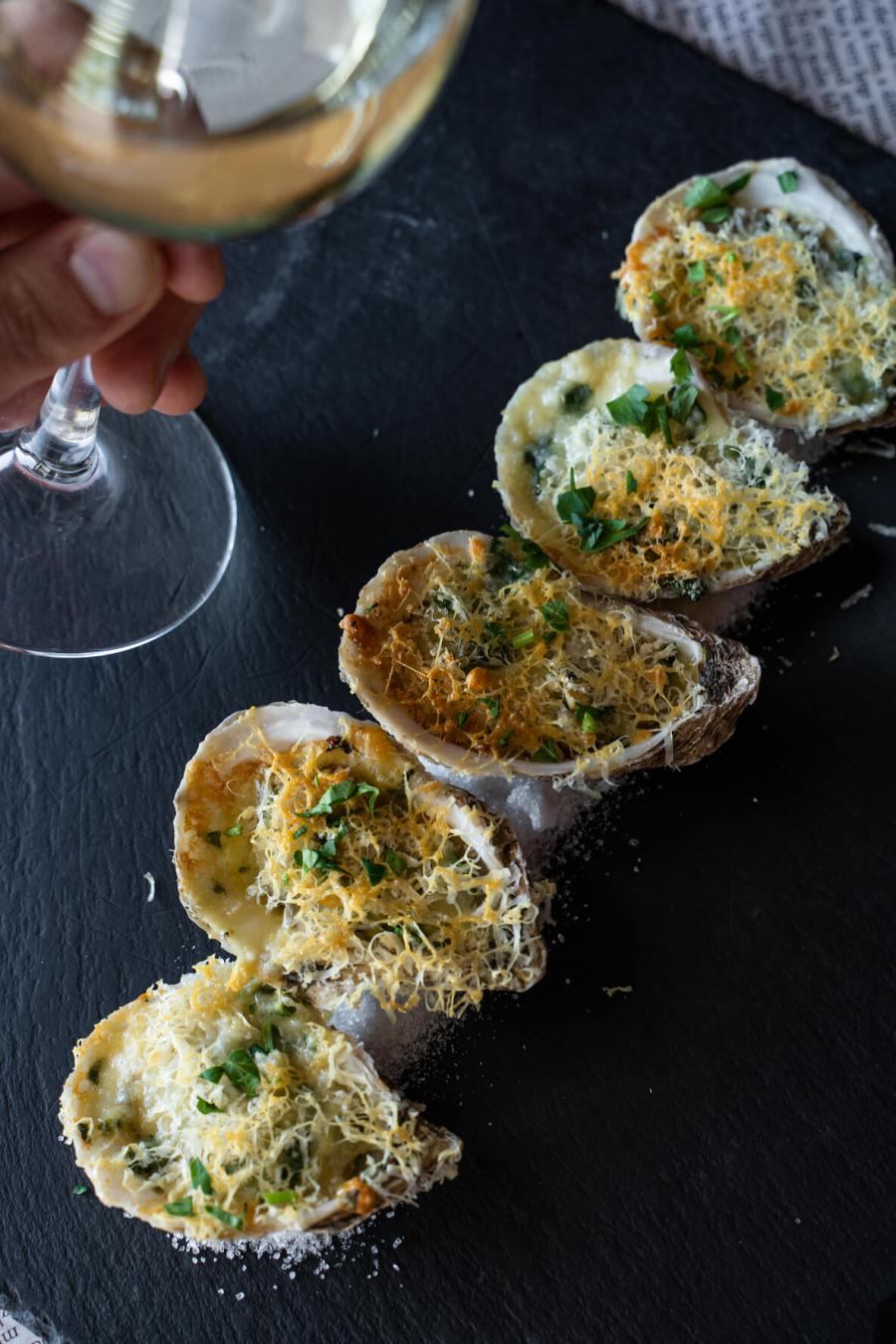 Tell us something no one would know about you or your restaurant.
On top of operating the pub, I'm also raising three kids. You could say it's a never ending adventure!
When you're cooking for yourself, where do you like to grab your ingredients?
Raising three kids means I have a busy lifestyle, so the best way for me to grab my ingredients for meals at home is simply to hit up the local grocery stores. If I have some downtime for cooking, I'll definitely source some fresh local seafood, microgreens, and meats from our awesome local businesses.
Where is your fave place to get take-out (that's not your own spot)?
I've got two local favourites. The first place I'd love to shout out is Pizza 13, who are re-opening soon in a brand new location! I'm a huge pizza fan, and their pizzas are super craveable. It's the best place to get pizza around here, hands down. Another great option for take-out is Mexiglù. My fiance and I are always craving their Mexican Poutine. It's got a great mix of flavours with guacamole, chipotle mayo, cilantro, and chorizo sausage. Delicious.
What's your go-to item on that menu? How do you like to enjoy the dish?
My go-to at Pizza 13 is the Bayonne pizza, best paired with a cold CAVOK Strait Across Beer.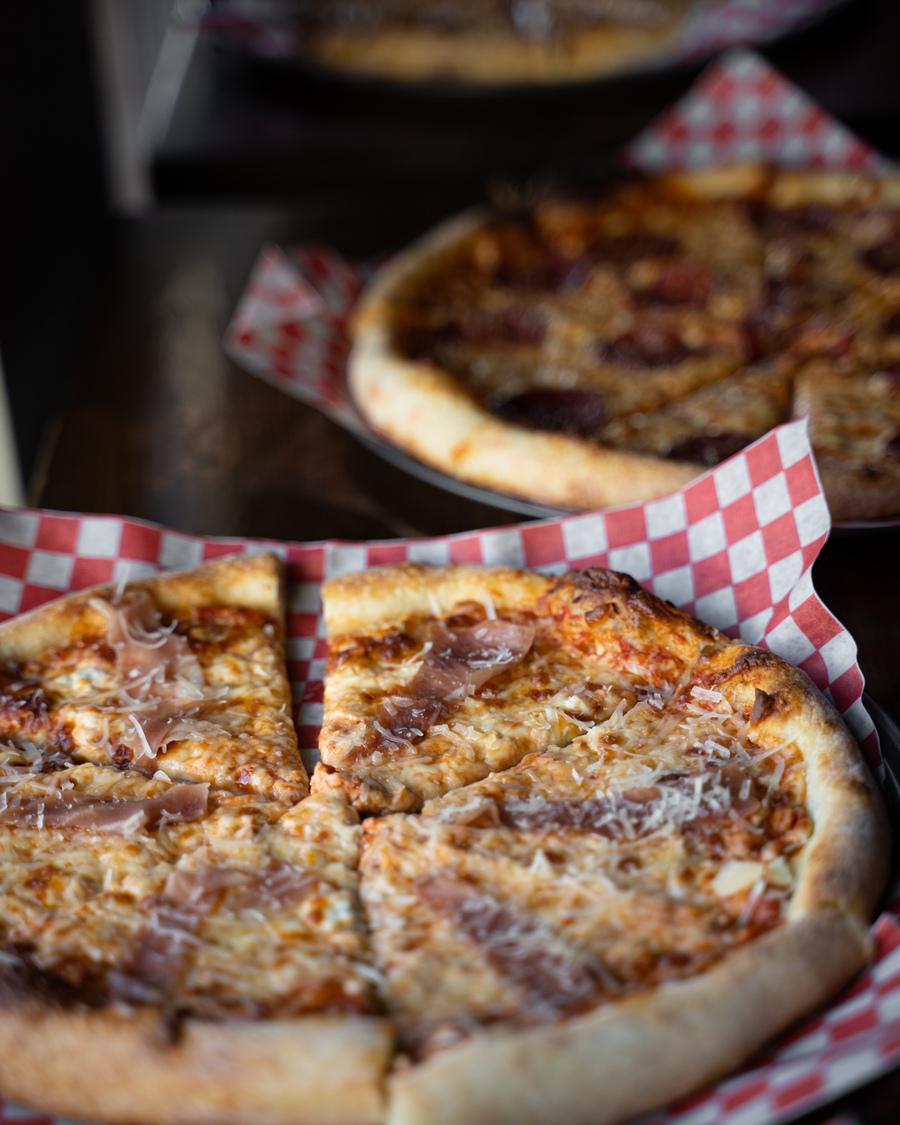 What's your fave New Brunswick comfort food? Is there a recipe you cook that makes you feel like home?
I love lobster and fiddleheads. You can't get much more New Brunswick than that. Lobster rolls and fresh fries are a close second. The best lobster (and the seafood we use at the pub) comes from our local fish market, McLean's Fish Shop! If my kids could choose a meal for me to cook that feels like "home", they'd pick spaghetti and butter every day! But seriously, for me, nothing tastes more like "home" than your classic Christmas turkey dinner. It's one of the few times of the year where you get to sit down with your family, and it's even better when everyone brings something that they cook in their own unique way. Potatoes, squash, turkey, ham, just a little bit of everything. That's always a highlight of my year when it comes to meals.

Hungry for more? Visit our Food & Drink page!