New Brunswick Chefs & Restauranteurs Interview Series
We've asked New Brunswick's chefs and restauranteurs what they love to prepare in-house, where they shop for ingredients and which takeout dishes have been getting them through the pandemic.
Today we're talking with Matthew Samaroo, chef at On The Boardwalk Café & Wine in Florenceville-Bristol.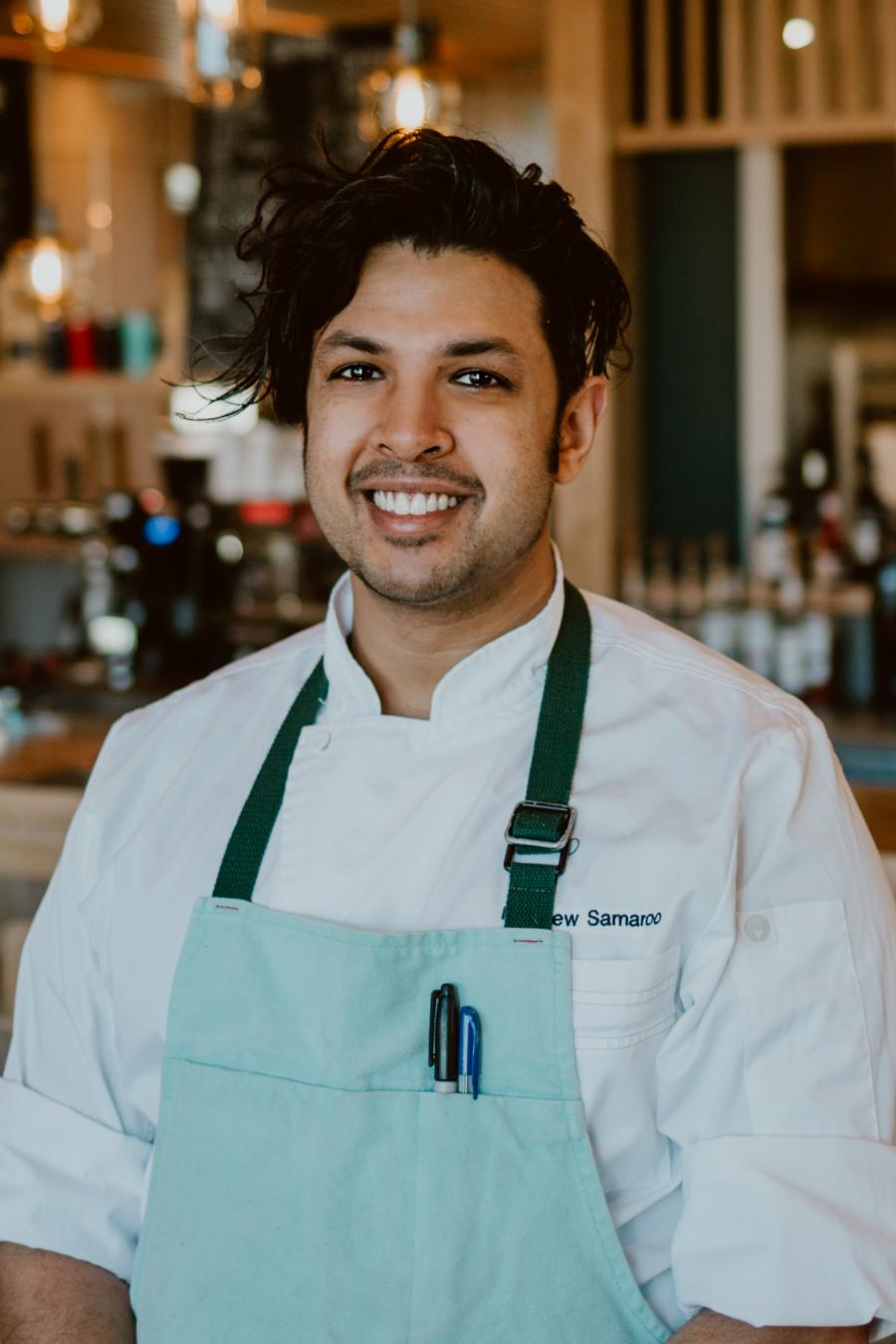 MATTHEW SAMAROO
On The Boardwalk Café & Wine, Florenceville-Bristol
@ontheboardwalkcafe
Tell us about your restaurant. Favourite item on the menu? Best pairings with local beverages? Anything we should know about the ingredients?
On the Boardwalk is a modern bistro-style wine bar and cafe that focuses on farm to table. We change the menu frequently. Our team's creative inspiration comes from the amazing local produce that we receive from our Carleton County farms. The halibut is my favourite on our current menu, it has a variety of textures and flavours with Asian influences. I pair it with a 2013 Famille Hugel Estate Riesling which has a natural and clean taste with earthy and citrusy notes that accentuate the flavours of the halibut.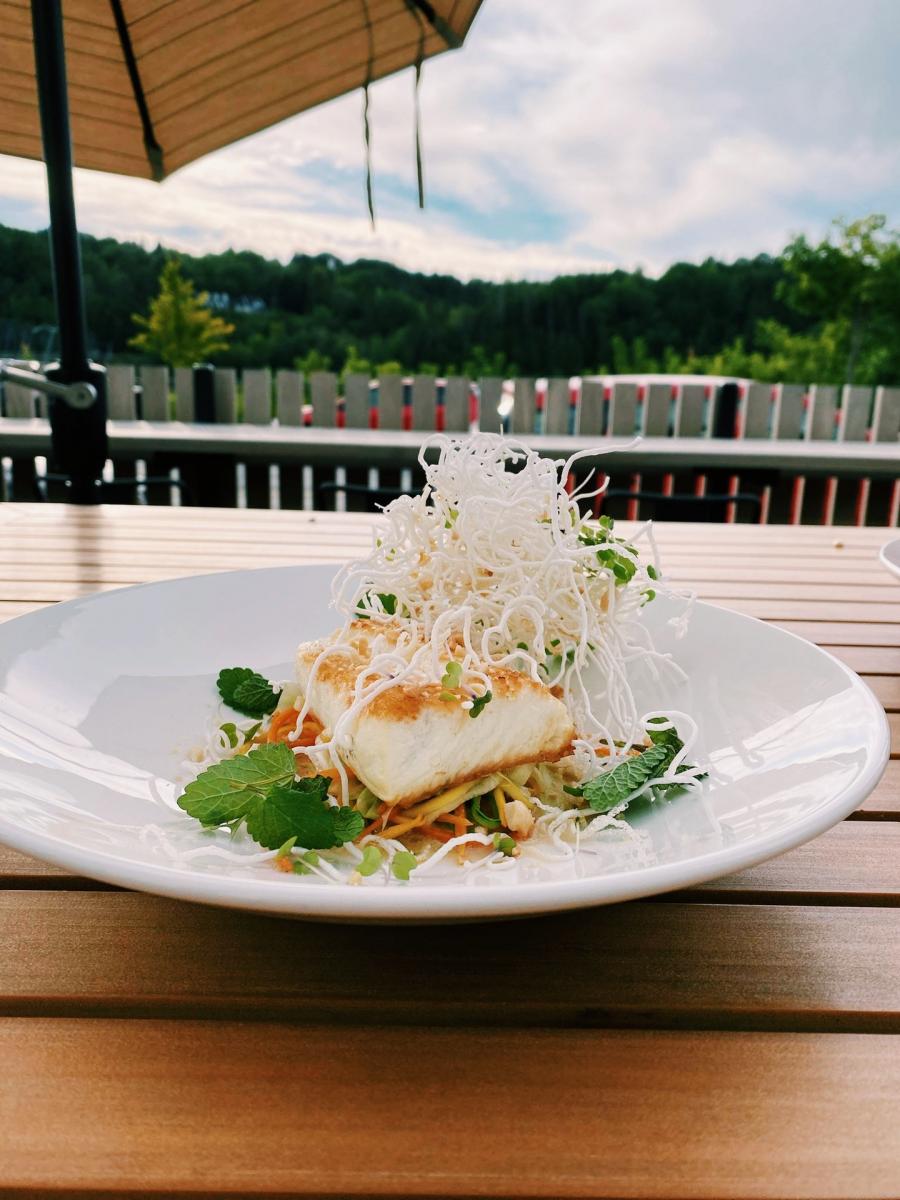 Tell us something no one would know about you or your restaurant.
Something unexpected about our restaurant is its very existence! No one expects this beautiful piece of architecture and wonderful dining experience in a small, western New Brunswick town. However, new people are discovering us every day, and with that, discovering everything else Florenceville-Bristol has to offer. Something most people don't know about the restaurant is that it has a beautiful upstairs event space, with stunning views across the river. As the pandemic winds down, we hope to host more small weddings, business meetings, parties, etc. in that space. We have our own pastry department and bakery in house which allows us to create a wide range of delectable treats, including our sourdough bread. We also use a charcoal grill which gives steaks such a unique and surprising flavour. As for me, I think I'm like many chefs who enjoy cooking beautiful food for others, but at home keep it much simpler. Pizza and ramen are staples in our household! 
When you're cooking for yourself, where do you like to grab your ingredients?
We love the eggs from Noah's Ark, where the chickens are so happy to see you that they greet you in the parking lot! Elvis the Polish chicken has wild hair that my son loves. The yolks are golden, and the taste is second to none. We have a host of local farms in Carleton County, including those that offer organic produce, meats, and eggs – we love going local at home and at the cafe. We are also lucky to have a great home garden with herbs and greens that are the definition of fresh! 
Where is your fave place to get take out (that's not your own spot)?
My family and I are new to the area and to be honest, I've been so busy with work that it hasn't left much opportunity to try eateries offering take-out. Hopefully I will have an opportunity to give some places a try soon!
What's your fave New Brunswick comfort food? Is there a recipe you cook that makes you feel like home? 
The best part of moving to the East Coast has undoubtedly been access to fresh seafood. We have tried a variety of recipes, but freshness is what makes the difference.
Hungry for more? Visit our Food & Drink page!