The Bay of Fundy is a bucket list destination for thousands of avid vacationers, but there's so much more to the experience than just the awe-inspiring bay itself. There are memories to be made around every turn, which is what calls everyone back for more. 
The first thing to design is your driving, walking, hiking, and biking plan because there are no bad choices in this beautiful area - you'll find trails aplenty! The region exists in the boundaries of the Fundy Biosphere Reserve, which UNESCO designated as one of the world's Amazing Places. It needs to be experienced to be believed and brings many people to a moment of both meaning and magic.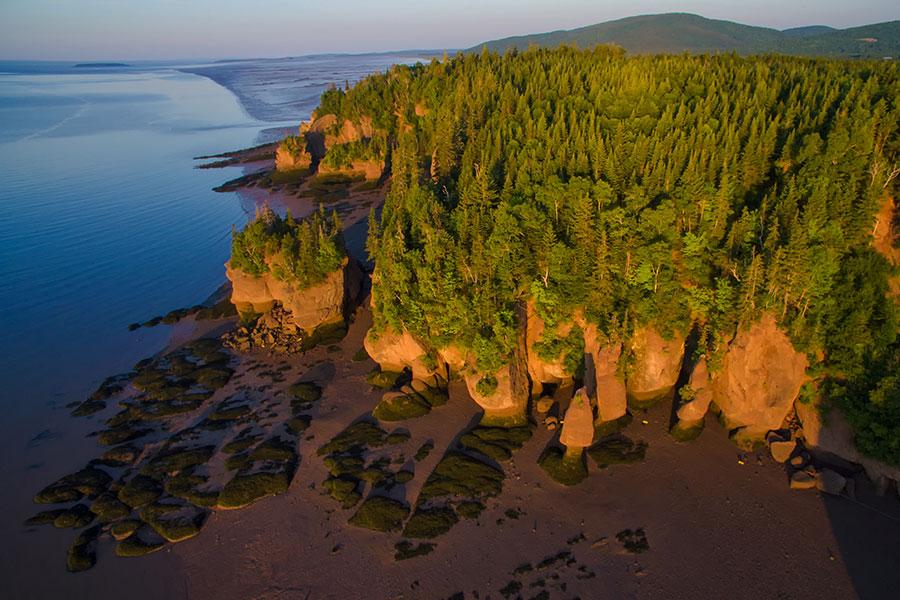 As you create your plan, prepare to be enchanted by the coastal views, the waterfalls hidden in the spectacular Acadian forest, and the unique costal formations rising from the ocean floor under the powerful Bay of Fundy tides. Some of the most visited choices along this discovery route are Fundy National Park, Hopewell Rocks, Mary's Point Bird Sanctuary, Crooked Creek Lookout and Trail Riverside Albert, Waterside Beach, and White Rock Recreation Area in Hillsborough.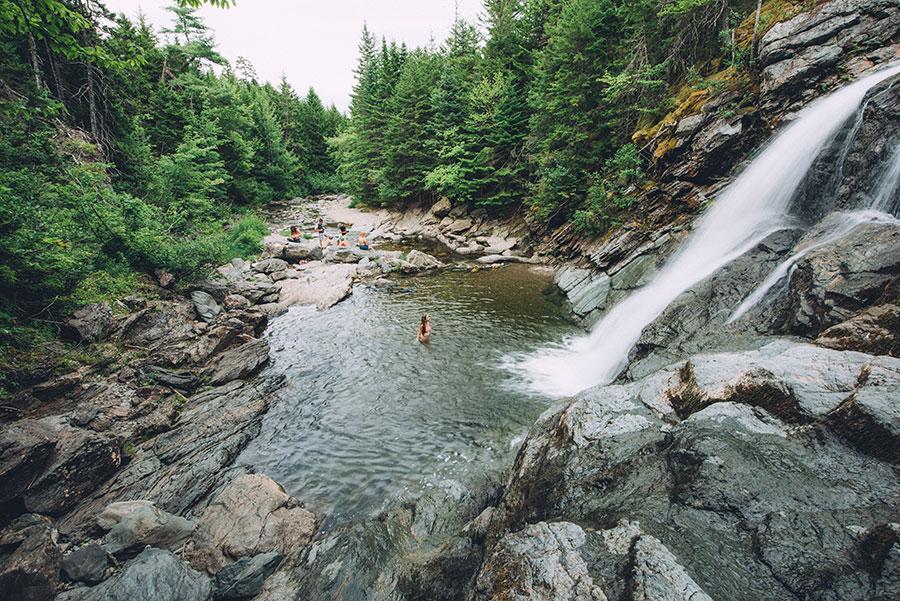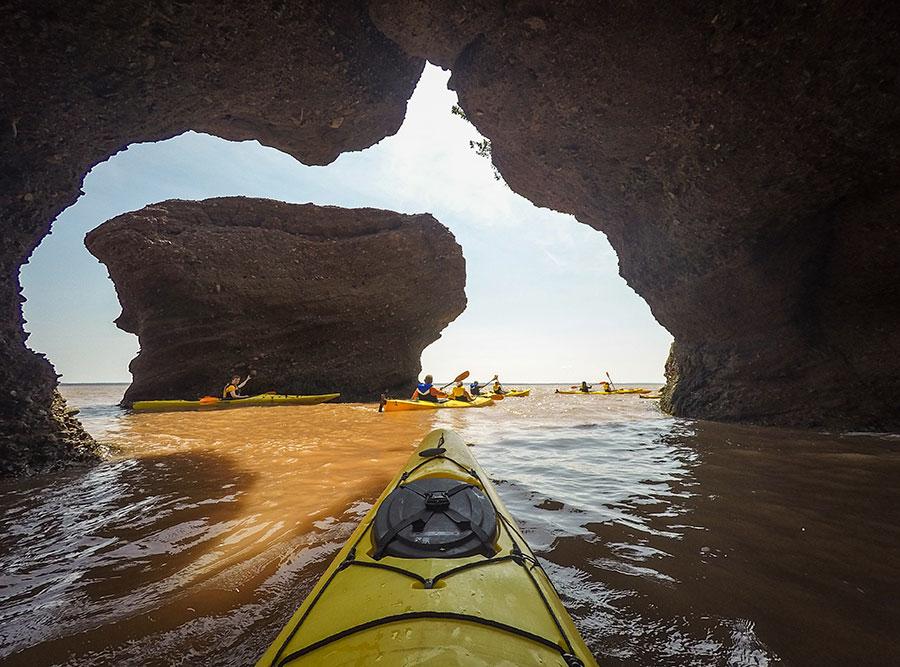 You can also experience some of the local 'flavour' by sampling world class seafood and local produce, and taking in the 'Fundy Fresh – Taste of Place' tour connecting eclectic villages by trails that bring you to local wineries and craft breweries like Riverview's Craft Brewery Beer Garden Patio. You can also find out more on the history of this magnificent area by stopping by the Albert County Museum in Hopewell Cape where they are celebrating a 175th birthday this year. 
As you're road tripping through, be sure to keep an eye out for the artists, makers and creators that reside in the region – it's a cultural mecca! Nestled all along routes 114 and 915 you can drop in and visit a number of local artisans creating in their studios as well as 'popping up' in local shops and events.
Albert County is truly a bucket list vacation destination. What are you waiting for? 
 
 
QUICK LINKS: 
Trails 
Exploring our Trails 
Crooked Creek 
History 
Albert County Museum 
Parks/Outdoor Activities 
UNESCO designated Fundy Biosphere Reserve 
Mary Point Bird Sanctuary 
Fundy National Park 
Hopewell Rocks 
Waterside Beach 
Food/Drink 
Riverview's Craft Brewery Beer Garden 
Buddha Bear Coffee & Holy Whale Brewery  
Foods of the Fundy Valley Farmers Market 
An Octopus' Garden Cafe 
Mountain Biking
White Rock Recreation Area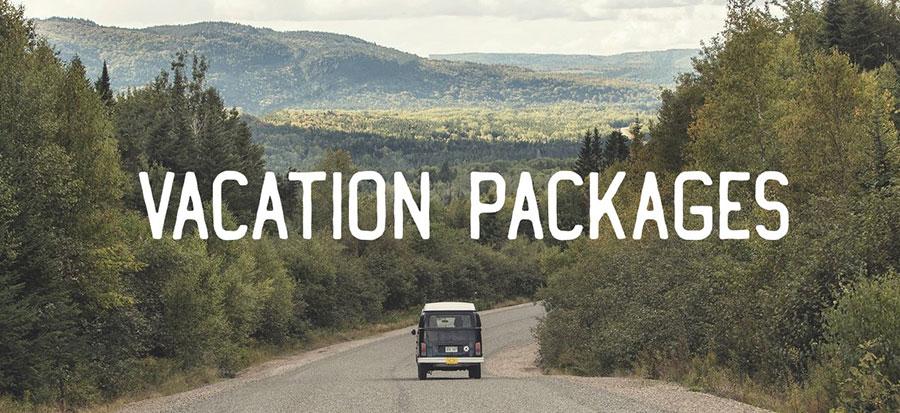 Get the most out of your travels in New Brunswick with vacation packages from the following operators:
KEFI TRAVELS  
St. Martins & Alma – 4 days, 3 nights  
Cruise along the Fundy coastline, walk along the Fundy Trail and explore the seabed at Hopewell Rocks. 
BOOK NOW
AB CONNECT  
Best of the Bay – Day Trip  
Exploring the best of the tides while you walk away refreshed with photos and memories to share! 
BOOK NOW
AB CONNECT  
Bay of Fundy Adventure Combo  
Rest assured that you are getting to experience the thrill of the Bay of Fundy in a unique way. 
BOOK NOW 
 
AB CONNECT  
Farm Life R&R – 2 days 
The unique location and hospitality will make your trip one to cherish. You truly have the opportunity to disconnect on the farm! 
BOOK NOW  
 
AB CONNECT  
Glamping Wilderness – 2 nights 
Located in the most scenic spot on the family-owned 800 acre farm, either the rustic chalets or glamping units are designed for your comfort and style. 
BOOK NOW 
AB CONNECT  
People of the Tides (Moncton/Fundy) - 2 days  
You will have the opportunity to hit the highlights of Moncton, as well as the Bay of Fundy during this two-day trip! 
BOOK NOW 
AB CONNECT  
Tidal Waves Family Package – 2 nights 
The rugged Bay of Fundy is packaged with the warm beaches of the French Acadian Coast! 
BOOK NOW
AB CONNECT
Wear'em Out Family Day Package  
A day trip that will include some wild behaviours, muddy shoes, and fresh air that is guaranteed to wear out the little ones before your next travel day. 
BOOK NOW 
FREEDOM TOURS  
Fundy Coast to Fundy Shore Tour – 5 days 
Moncton, Saint John, Saint Andrews and whale-watching! 
BOOK NOW 
FREEDOM TOURS  
Get Disconnected to get Connected – 2 nights 
Come join us in #SaintAwesome for a family fun adventure. 
BOOK NOW 
---
GET EXPLORING
Experiences and businesses listed below are ones we've verified as being open this season. We update this list regularly as new information comes in.
---
 Gotta go?  
Call the local Visitor Information Centre at 506- 734-2240 for information on where to find open public washrooms.