There's no denying it - Edmundston wrote the book on the best of winter. Grab your gear, head north, and come and experience it for yourself.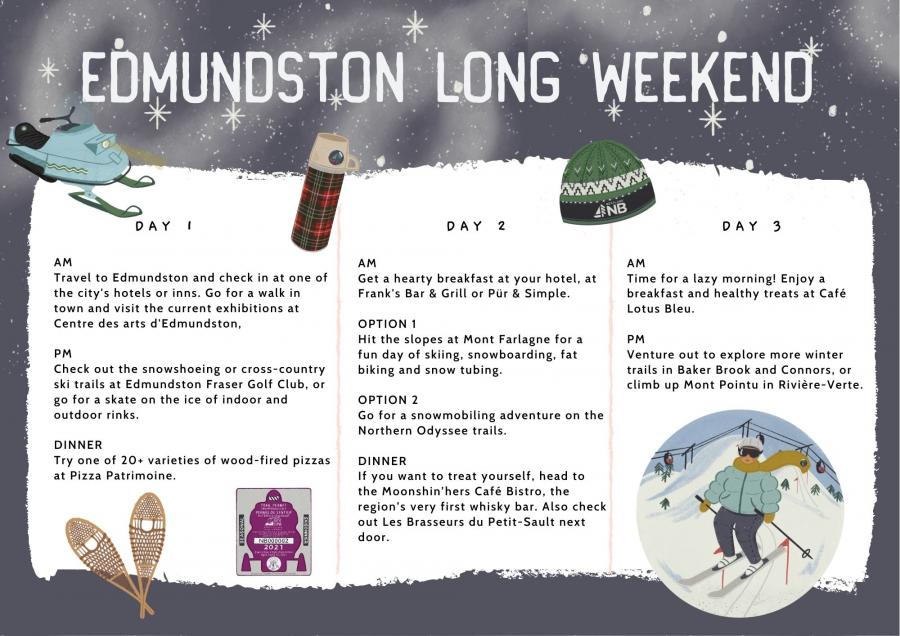 It's so hard to choose. Would a weekend outdoors at Centre plein air Mont Farlagne be just the thing? Or is the snowmobile fuelled and ready for a getaway? Or maybe a weekend stay downtown to explore the shops, restaurants, cafés and bars? No matter which one sounds best, there's no question that winter fun will be in store for you in Edmundston.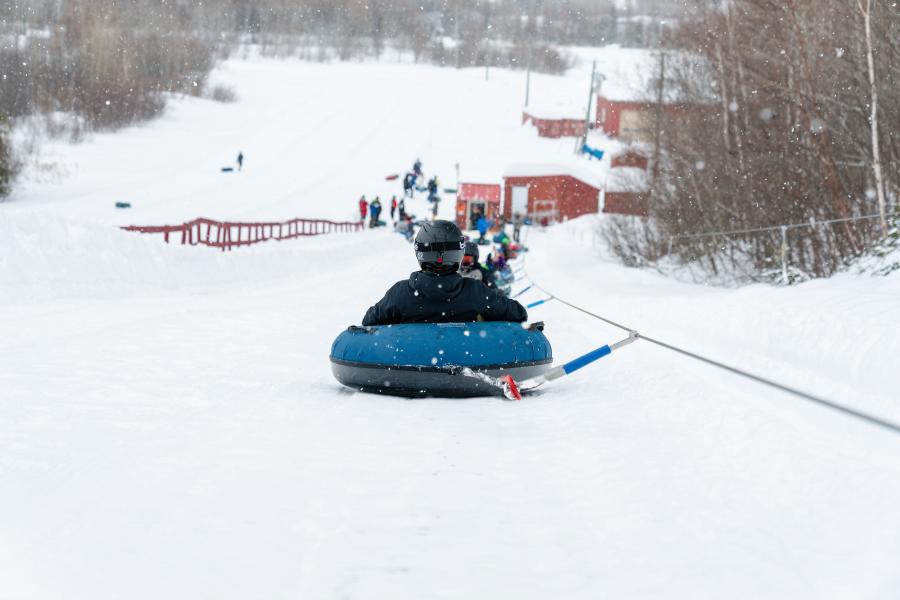 Here, we give snowmobiling the respect it deserves. There are over 650 km of trails in the area, and the region is the western gateway of the tremendous Northern Odyssey loop, opening up to 1,500 km of adventure, stretching all the way to the Acadian Peninsula.
The Greater Edmundston area also has over 350 km of ATV trails groomed and accessible during the winter.
A stay at the Best Western Plus, Days Inn, Comfort Inn, Grey Rock Quality Inn, Auberge Micky, or Travelodge all guarantee a snowmobiler's welcome and a good night of sleep. The Grey Rock Quality Inn has heated garages to store snowmobiles and ATVs, and an indoor pedway to the Casino, where you can enjoy a night of games and fun.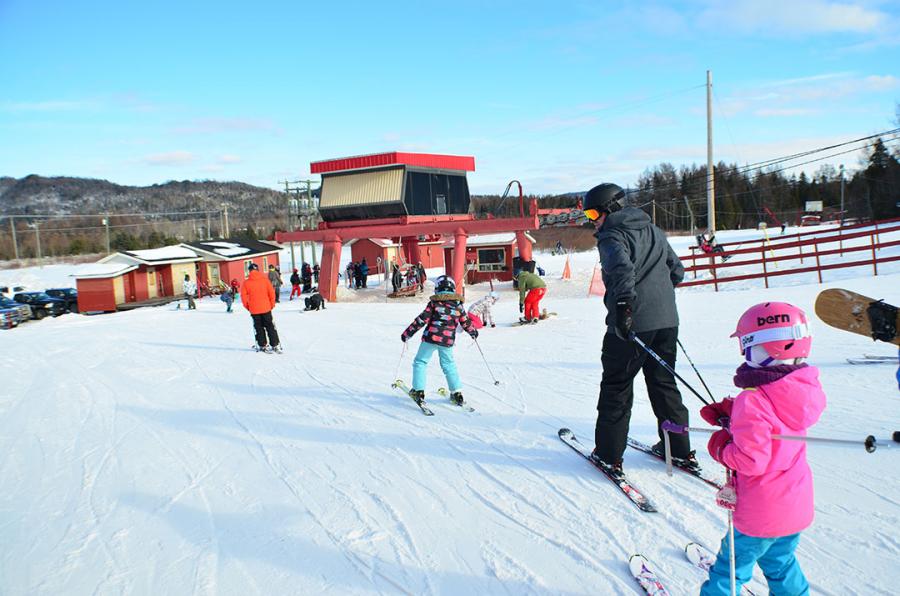 Centre plein air Mont Farlagne is the ski and snowboard headquarters of the region, but also an all-around hub for outdoor winter fun, with exhilarating snow tubing hills, and trails for snowshoeing and winter biking. The centre has a rental service for all the gear, including fat bikes. All that activity is sure to build up an appetite so have a meal at the centre's restaurant and bar, where snowmobilers and ATVers are also welcome to enjoy the music and entertainment.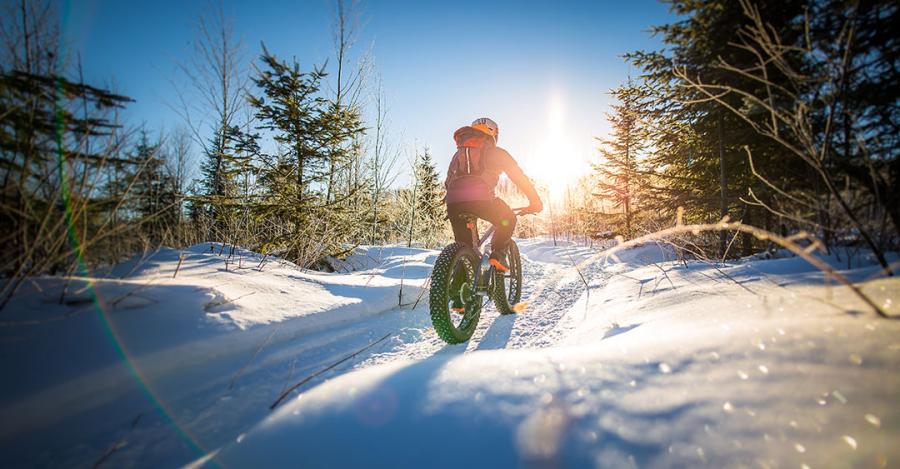 You're more into cross-country skiing or snowshoeing? Right in the City, the Edmundston Fraser Golf Club has groomed trails for skiing and snowshoeing tucked between the Madawaska river and Victoria Street. Still in the city, Boisé des Baraques, Prospector's Trails, Madawaska Trails are easily accessible. If you want to venture further, head out on the Meruimticook Trail or drive to the trails in Baker Brook and Connors, or to the Mont Pointu Trails in Rivière-Verte.
Brought your skates? Excellent – the Bill-Turgeon Stadium outdoor ice oval and other indoor and outdoor rinks will have you perfecting your figure eights while enjoying the fresh air under the stars or under the lights. If you came without, you can still enjoy some skating… as a spectator at a game of the Edmundston Blizzard, the city's Junior A hockey team.
For a hint of arts and culture, the Centre des arts in downtown Edmundston bubbles with creativity, offering exhibitions, workshops, and shows.
And of course, after all these adventures Edmundston has the food and drink to satisfy a hearty appetite.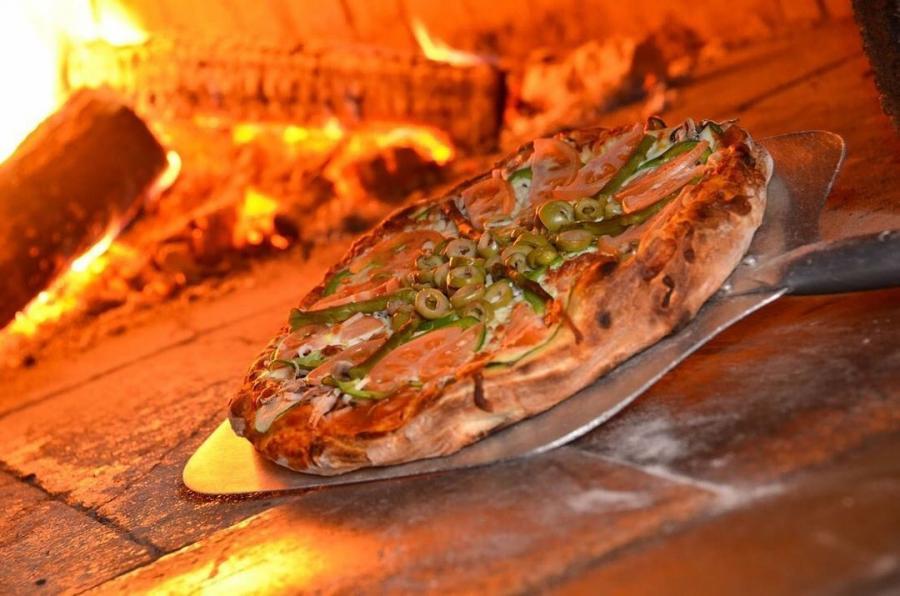 Le Patrimoine restaurant features 22 wood-fired pizzas on the menu with homemade dough and sauces.
There's an eclectic ambiance at Café Lotus Bleu that's sure to charm, with freshly roasted organic and fair-trade coffee, delicious leaf tea, vegetarian food, and homemade treats.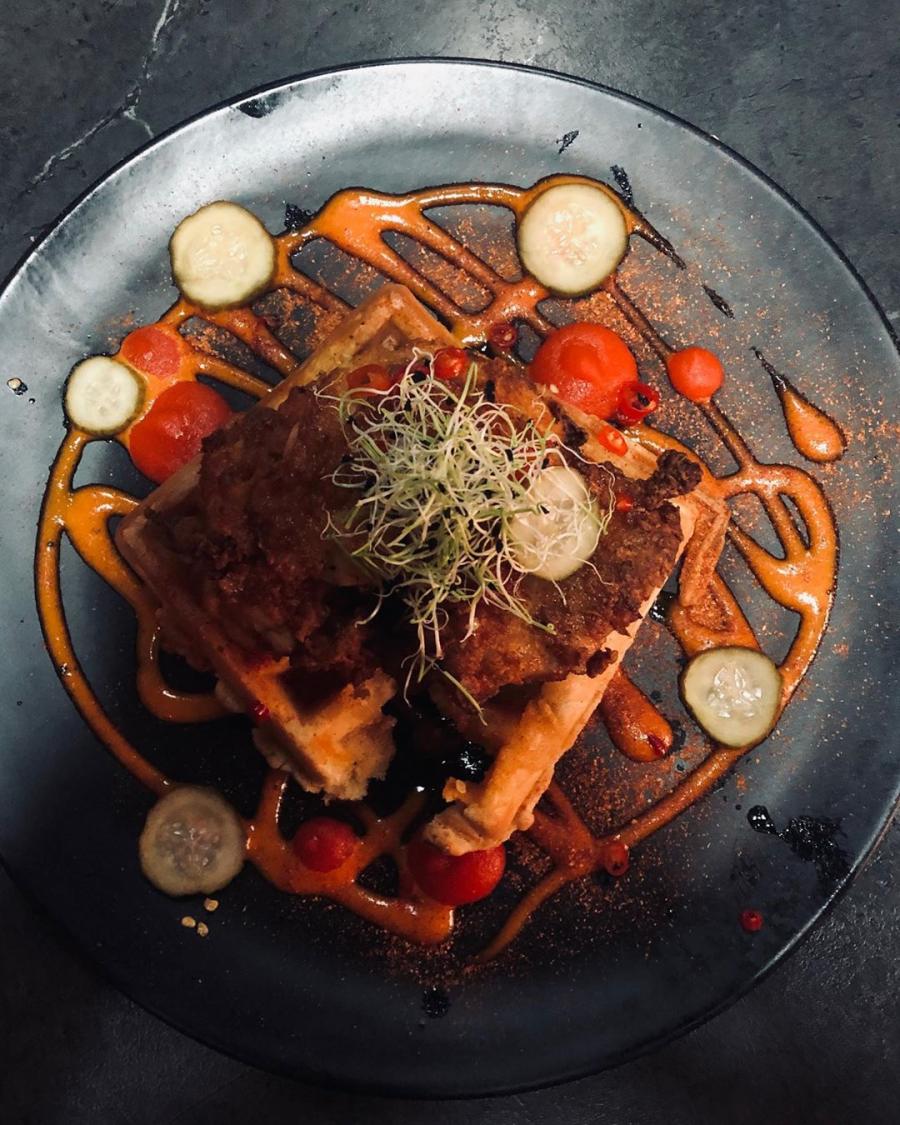 A 'bistronomic' meal is waiting at Moonshin'hers Café Bistro, the region's very first whisky bar. And the Resto-bar Le Deck – offers pub-style food with a view of the Madawaska river.
Wrap it all together with a visit to Les Brasseurs du Petit-Sault, a local micro-brewery where each beer tells a story of the region.
When it comes to winter, there's nothing the Madawaska area can't bring to a winter vacation. Start planning your snowy getaway in Edmundston!
QUICK LINKS
Outdoors Activities
Centre plein air Mont Farlagne
Snowmobiling
Northern Odyssey
Haut-Madawaska ATV Club
Voyageurs de sentiers du Madawaska ATV Club
Club VTT du Nord-Ouest 55
Skating
Prospector's Trails
Madawaska Trails
Boisé des Baraques
Meruimticook Trail
Mont Pointu Trails (Rivière-Verte)
Baker Brook Trails
Edmundston Fraser Golf Club
Accommodations
Best Western Plus
Days Inn
Comfort Inn
Grey Rock Quality Inn
Auberge Micky
Travelodge
Activities
Arts & Culture
Edmundston Blizzard Hockey Games
Grey Rock Casino
Food & Drink
Restaurant pizzeria Le Patrimoine
Café Lotus Bleu
Les Brasseurs du Petit-Sault
Moonshin'hers Cafe Bistro
Resto-bar Le Deck
Vacation Packages
Get the most out of your travels in New Brunswick with vacation packages from the following operators:
TOURISM EDMUNDSTON
Package Offerings
With many great packages to choose from, there is something for the whole family.
LEARN MORE