Make Fredericton a "must-visit" list for fresh air adventures and winter warmers on the taproom trail - the first of its kind in New Brunswick.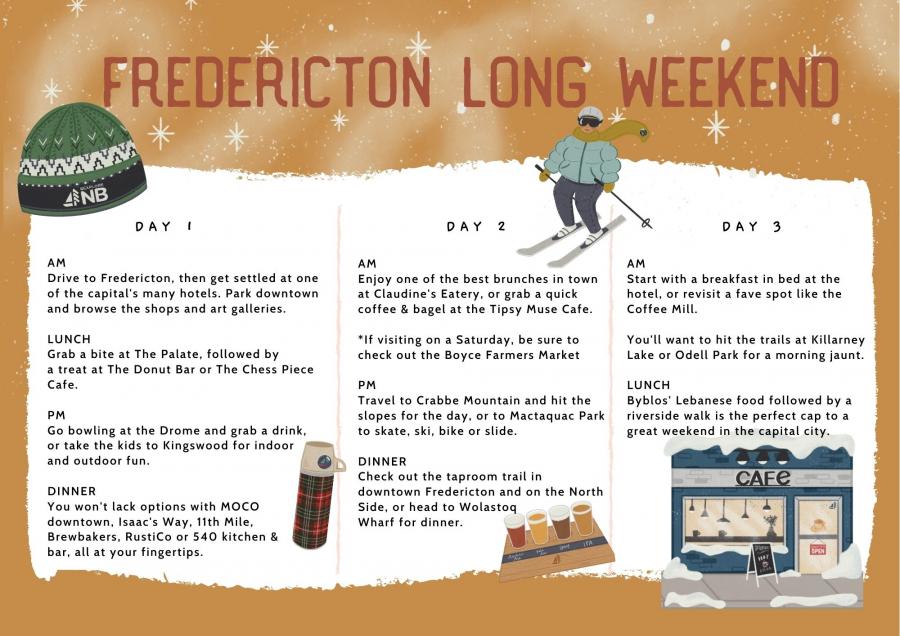 What better place to be on winter vacation than Fredericton where the city is surrounded by things to see and do every day this season.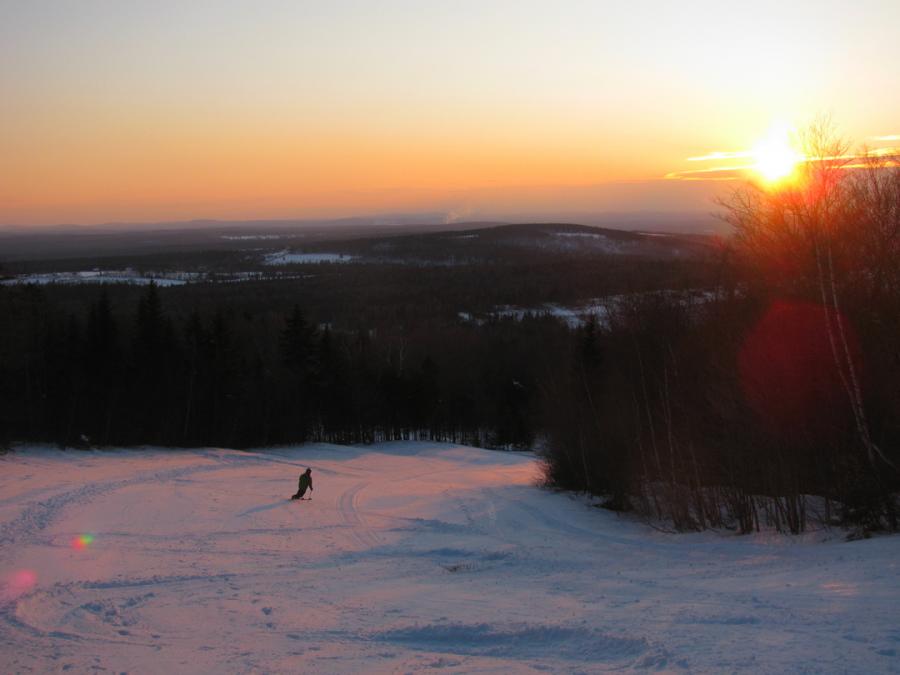 Fredericton is the ultimate destination for outdoor enthusiasts as it hosts two popular signature attractions with 'best winter ever' written all over them - namely Crabbe Mountain for skiers and Mactaquac Provincial Park for everything else – including Moco Kitchen at Mactaquac, a fantastic restaurant complete with cosy fireplace.
The Crabbe Mountain resort offers the largest vertical descent in New Brunswick and some of the best ski terrain in the Maritimes.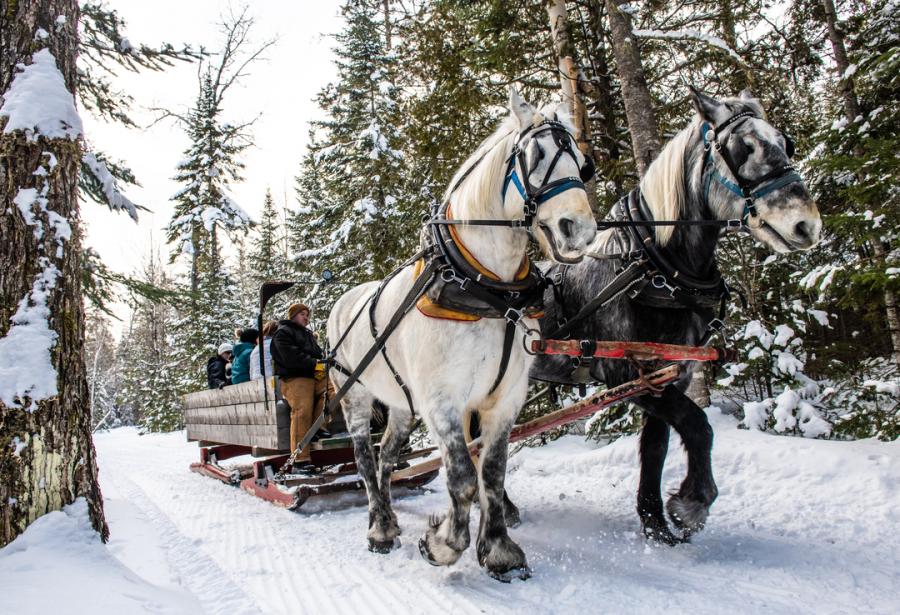 At Mactaquac, there's groomed trails for cross-country skiing as well as snowshoeing, plus there's sledding, sleigh rides, and fat biking, and magical spaces for skating.
If you're planning to snowmobile, you can explore park trails that run along the river and find a sled-friendly spot waiting for you at the Ramada Fredericton, with special rates and package offers.
Another unique outdoor space to spend a day in is Killarney Lake Park where ice fishing and cross-country skiing options are just waiting to be discovered. You can also take up a day snowshoeing in the area with Second Nature Outdoors hosting guided snowshoe tours of the area.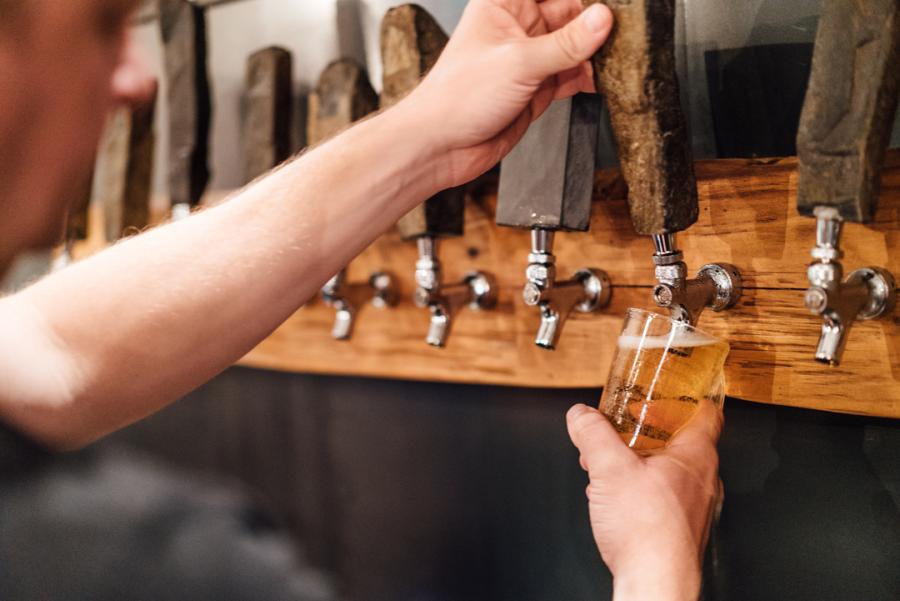 While in Fredericton be sure to see why it is Atlantic Canada's Craft Brewing Capital by lingering over a new favourite brew and exploring the many seasonal flavours to try in various spots along the city's 10-location Taproom Trail. To make it all extra fun, collect stamps at every stop to win a prize and be sure to check out the special FROSTival 2021 #FredTapTrail promo with a limited-edition prize!
If you'd like to explore more entertaining evening activities perhaps try bowling at The Drome or test your axe throwing skills at the HaliMac. Be sure to also check out the many live performances happening at the Fredericton Playhouse.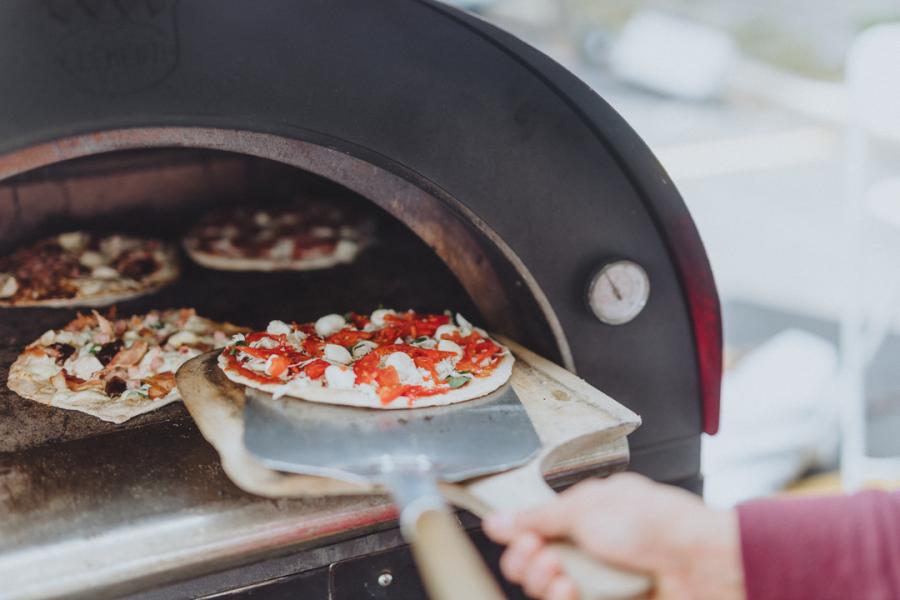 Fredericton is known for its markets including the Boyce Farmers Market, the Cultural Market, the Northside Creators Market, and the Food Market at the Ex. These markets have everything you need to satisfy a winter craving or enjoy locally made hand-crafted treasures.
Stay a night or two at one of the amazing hotels in the city such as the Crowne Plaza Fredericton – Lord Beaverbrook, the Delta Fredericton, or the Hilton Garden Inn. Head here for a full list of Fredericton accommodations. And check out the 30+ Stay and Play packages and the special Dinner's on Us deal where you'll receive a bonus $50 in Downtown Fredericton or Business Fredericton North Dollars when you book a nights' stay with a featured package from a local hotel, motel, or B&B.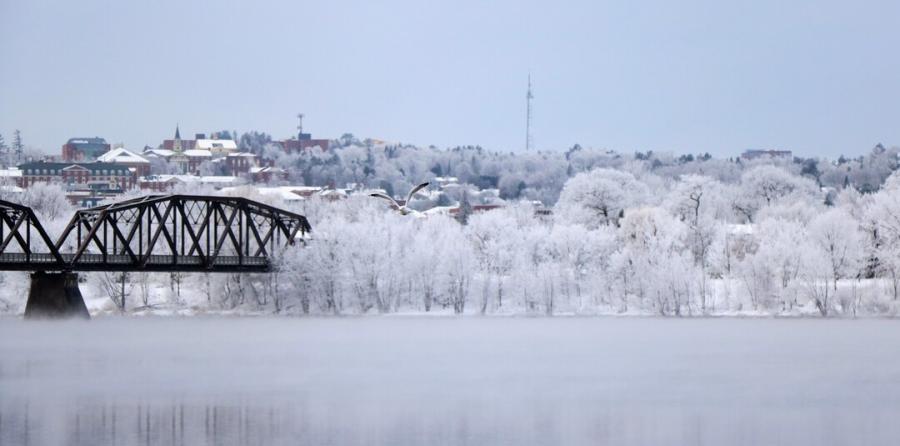 Winter Events to Take In
There are plenty of winter events, too, perfect for a couples' getaway or a family stay-and-play vacation.
FROSTival 2021: January 21 – February 7
Gear up for 3 weekends of winter fun featuring the Shivering Songs Festival, performances at The Fredericton Playhouse, Fredericton's favourite foodie event Dine Around Freddy, a unique Scavenger Hunt plus tons of outdoor and indoor activities and more!
Sugar Bush at Kings Landing: March 6 & 7 / March 13 & 14
A New Brunswick tradition, where hopping on a fun sleigh ride through the village and warming up by the bonfire are plus-ups to the 19th-century sugaring demonstration, with the sweet taste of maple taffy on the snow.

Packages and Deals
Tourism Fredericton has the latest on accommodation packages, along with an updated list of winter experiences and details of the popular Dinner's On Us promotion.
It's clear, Fredericton has plenty of fun to be had this winter, inside and out. We know how to do winter with a Capital W, in Fredericton.
QUICK LINKS
Outdoor Activities
Crabbe Mountain
Mactaquac Provincial Park
Kings Landing
Food & Drink
Fredericton Taproom Trail
Fredericton Craft Beer Festival
Fredericton Boyce Farmers Market
The Cultural Market
The Northside Creators Market
Food Market at the Ex
Accommodations
Ramada Fredericton
Tourism Fredericton Packages
Crowne Plaza Fredericton - Lord Beaverbrook
Delta Fredericton
Hilton Garden Inn
Urban Activities
The Drome
HaliMac
FROSTival 2021
Fredericton Playhouse
Dine Around Freddy
Vacation Packages
Get the most out of your travels in New Brunswick with vacation packages from the following operators:
AB Connect
Under the Stars Adventure Package for Four - 2 days
Join Second Nature Adventures for a guided evening snowshoe walk under the stars through beautiful Mactaquac Provincial Park.
BOOK NOW
AB Connect
TLC (Tender Loving Care) Spa Retreat - 2 days
Treat yourself to this relaxation package with Surface Float is Fredericton's new hot spot for the ultimate and completely nourishing self-care experience.
BOOK NOW
AB Connect
Fredericton's Four Seasons of Cultural Immersion - 2 days
New Brunswick's capital city is overflowing with unique history and culture.
BOOK NOW
AB Connect
Fredericton's 2 Day Wabanaki Foodie Trip - 2 nights
DESCRIPTION
BOOK NOW
KEFI Travel
WINTER IN FREDERICTON, NEW BRUNSWICK - 2 nights
Winter walks exploring the capital of New Brunswick taking in the culture, food and drinks followed by a day on the slopes of Crabbe Mountain.
BOOK NOW
TOURISM FREDERICTON
Stay and Play Packages
Choose from over 20 package deals to explore the best of the city. If you book a nights' stay with a featured package from a local hotel, motel or B&B you will receive Dinner's On Us with a BONUS $50.
LEARN MORE