Fredericton is our provincial capital city, but it's the rivers – the mighty Saint John and the adjacent Nashwaak – that surely imprints the distinctive character, with brilliant fall colours framing the banks this time of year. Combine the scenery with the city's distinct historical character and Maritime-style urban experiences like the Fredericton Taproom Trail and the many great restaurants featuring harvest menus. In Fredericton, you've got the perfect mix of fall enjoyment.
Frederictonians live on nature's doorstep so fall is an extra special time of year. There are waterfalls, over 120 km of trails, including the iconic Bill Thorpe Walking Bridge spanning the river, three of the province's top golf courses, as well as Wabanaki Tree Spirit Tours in the city's Odell Park.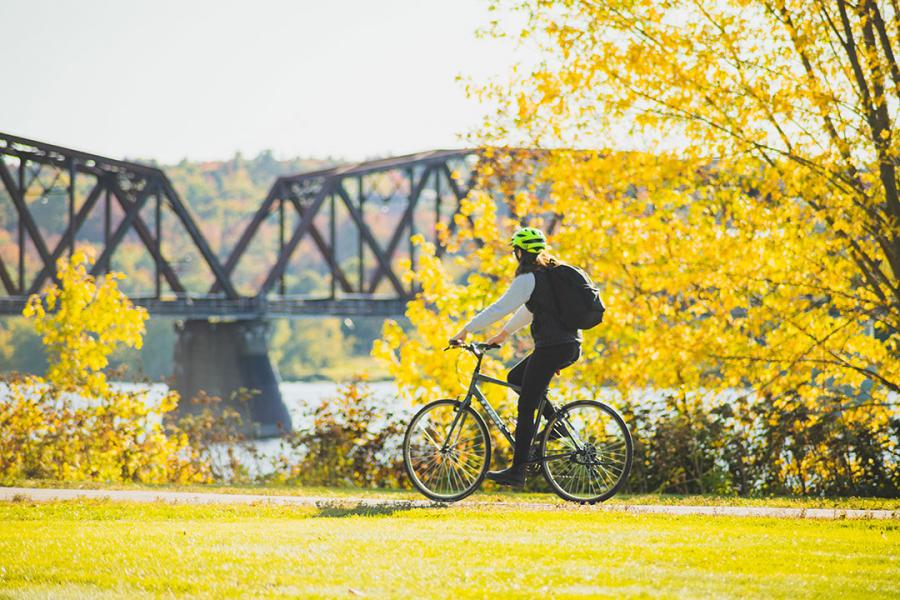 Nearby are Hyla Park Nature Preserve and Mactaquac Provincial Park to get your nature fix. Check operating dates and hours at Lakeway Houseboat rentals at Mactaquac, and Kings Landing historic site to ensure they are open for your visit.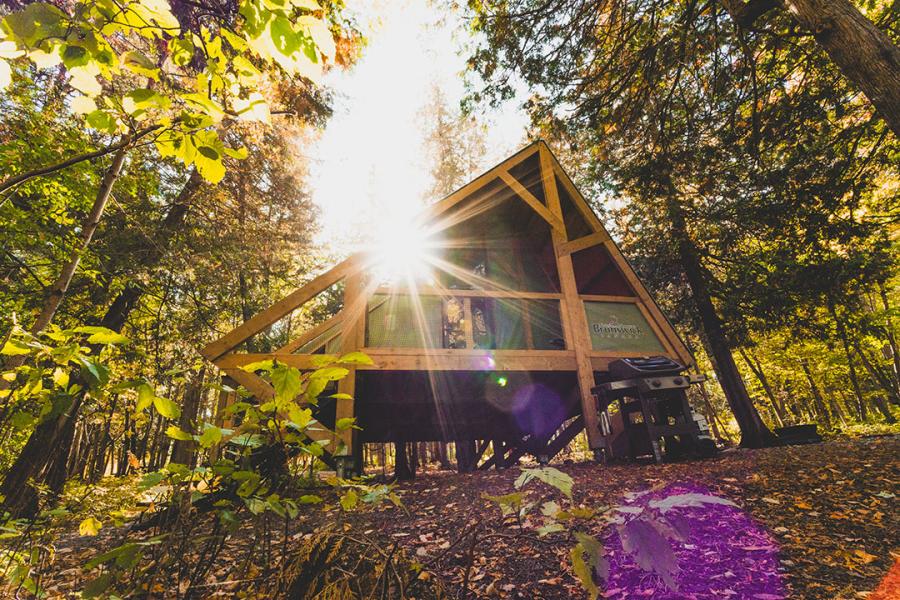 During Harvest season the city's local farm stands and produce markets are booming; check out the Fredericton Farm Fresh Route.  Nearby apple u-picks also offer loads of family fun, not to mention crispy, fresh apples.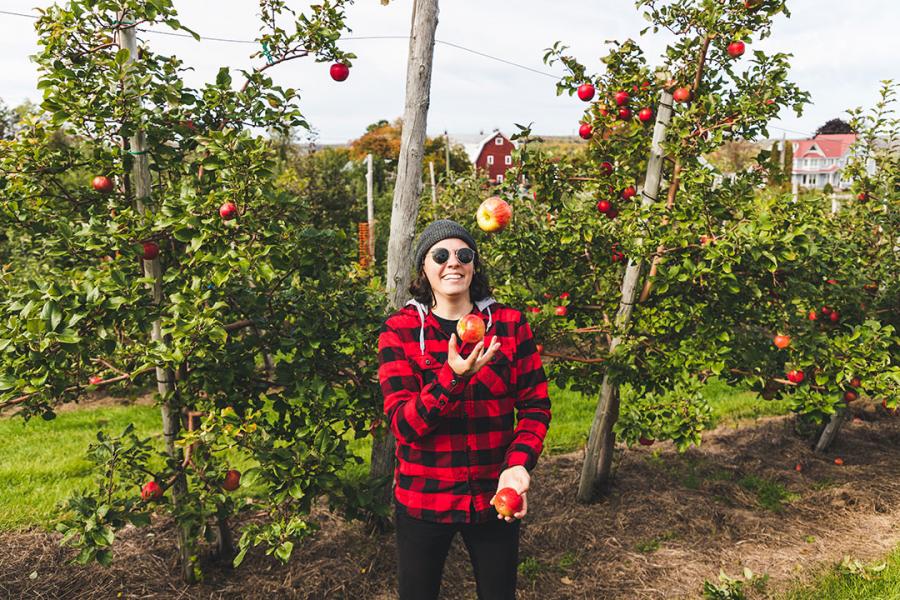 As the Brewing Capital of Atlantic Canada, Fredericton offers a one-of-a-kind biking experience along the Fredericton Taproom Trail, a riverfront course with 11 craft brewery stops each with a unique set of local flavours.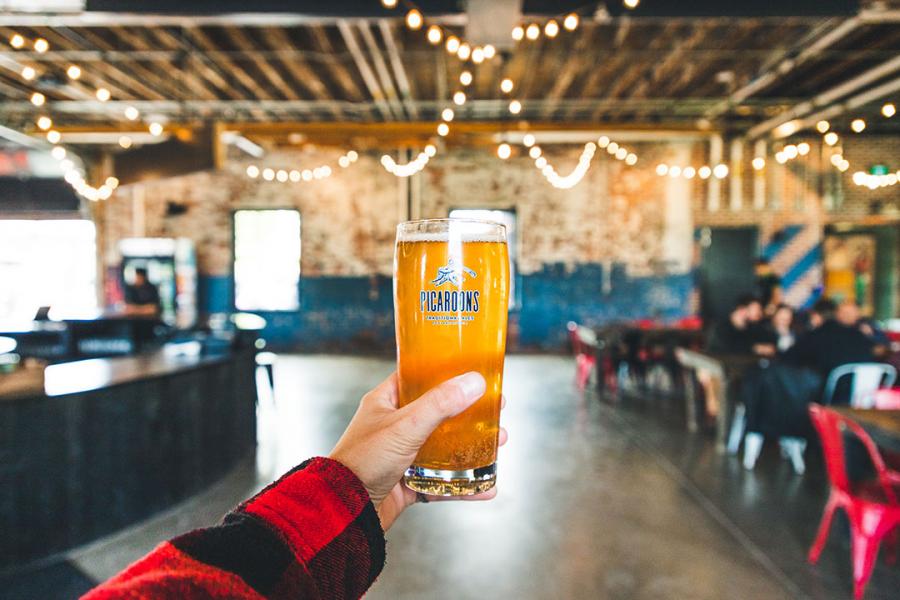 Keep your eyes open, because in Fredericton creativity can be found around every corner.  With more working artisans per capita than anywhere in Canada, it's a haven for art lovers. Every block downtown offers a gallery or artisan treasure which compliments the public art trail featuring 30 individual installations. For even more art check out our weekly markets which feature plenty of homemade wares – cultural, culinary, and beyond!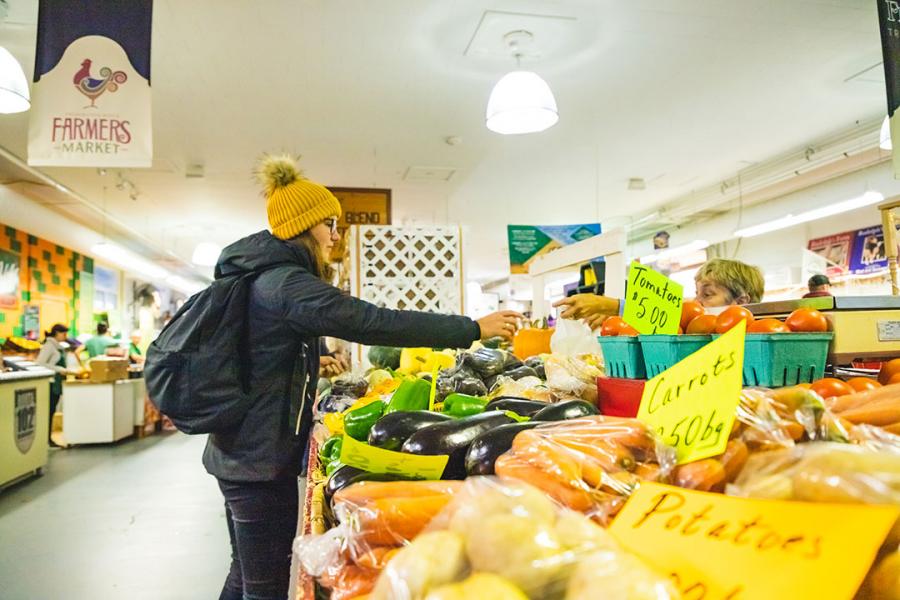 We invite you to discover our riverfront capital this fall and explore Fredericton! For up-to-date fall tours information be sure to check out the experiences Fredericton has to offer. 
QUICK LINKS:
Food/Drink:
Fredericton Taproom Trail
Foodie Tour
History
Kings Landing
Parks
Mactaquac Provincial Park
Odell Park
Hyla Park Nature Preserve
Accommodations
Fredericton Accommodations
Lakeway Houseboat Vacations
Market
Fredericton Boyce Farmers Market
North Side Creators Market
Cultural Market
Golfing
Golf Getaway Destination
Art Galleries
Galleries, Local Handcrafted Shops & Public Art
Outdoor Activities
Wabanaki Tree Spirit Tours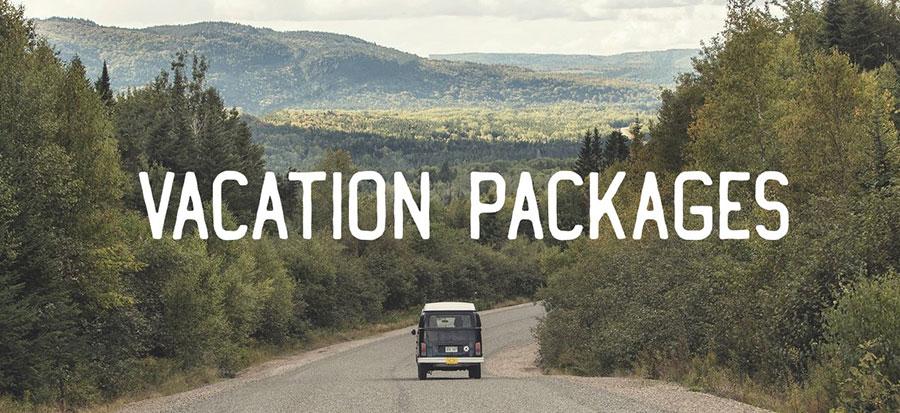 Get the most out of your travels in New Brunswick with vacation packages from the following operators:
AB CONNECT
Young @ Heart Fredericton Foodie Trip
This exclusive package includes an authentic First Nations Wabanaki Tree Spirit Tour, Gears & Beers adventure and a full lineup of local snack bars and restaurants.
BOOK NOW
FREEDOM TOURS & TRAVELS
Freedom's Family Fun in Fredericton (2 nights)
Head to the capital city for some family fun. This getaway at the Delta Fredericton will give you the perfect chance to explore the capital city, including kids' favourites like Science East and Kings Landing.
BOOK NOW
FREEDOM TOURS & TRAVELS
Outdoor Adventure in Fredericton
Explore the outdoor beauty of the Capital City with this package including two nights' accommodation, a full day kayak rental and a 3-course dinner in a private gazebo.
BOOK NOW
KEFI TRAVEL
Fredericton – 4 days, 3 nights
Explore the capital city of New Brunswick by foot, bike, boat and a time-machine to visit the past.
BOOK NOW
TOURISM FREDERICTON
Stay and Play Packages
Choose from over 20 package deals which help you explore the best of the city. Bring your girlfriends, family, golf buddies or significant other for a couple of nights away from home to #ExploreFredericton!
LEARN MORE
---
---
Gotta go?
When nature calls, open public washrooms can be found at the following locations:
Garrison Event Centre
Killarney Lodge
Killarney Lake
Odell Lodge
Wilmot Park (behind Stepping Stone Senior's Building)