For an all-around winter experience, Miramichi brings the great outdoors right to your doorstep.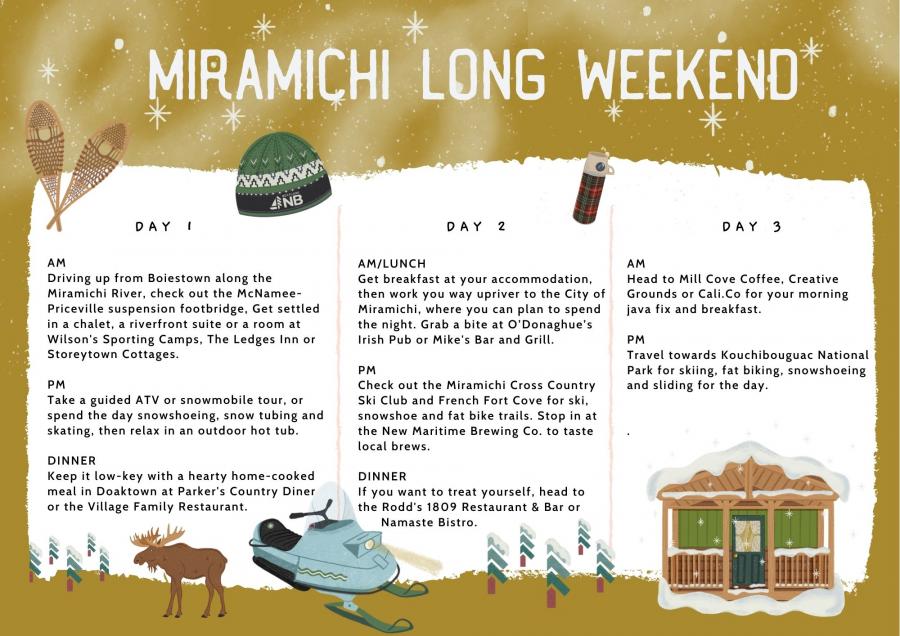 If you're looking to make the most out of winter with some quality time outside, a getaway to Miramichi is the place to be. Plus, it's easy to organize because we've put some tempting options together.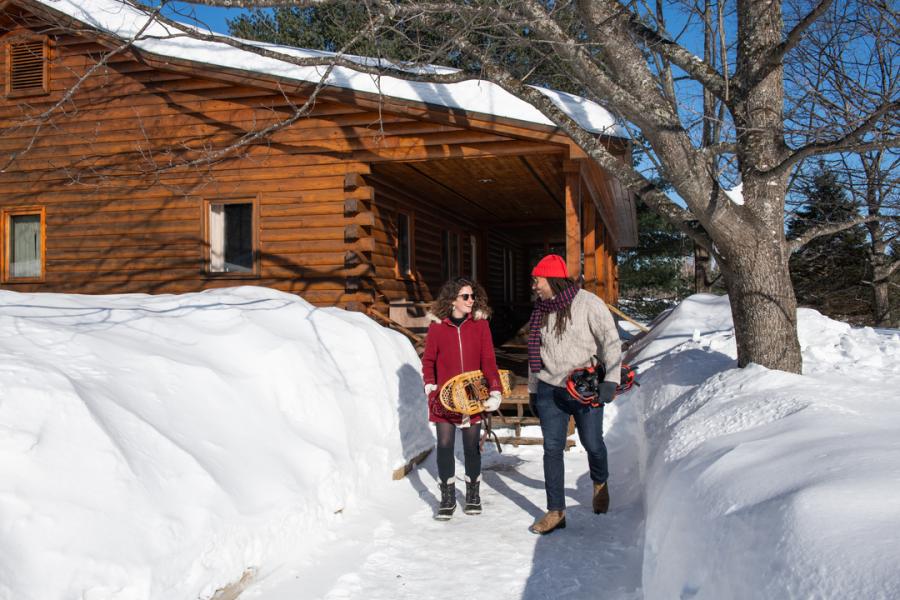 To kick it off, if you're looking for the perfect spot to unwind, the Ledges Inn's Romantic Escape is perfect for a couple's retreat, complete with gourmet dinner, delicious breakfast, and a welcome choice of wine and sweets to enjoy on arrival. Another option nestled on the banks of the Miramichi River is Storeytown Cottages. With options ranging from 3 bedroom cottages to a love shack (perfect to combine with their "Frozen in Time" Winter Romance Package!) this all-season location is where you can relax and refresh with a quiet toast and tasty treats as you take in the winter surroundings.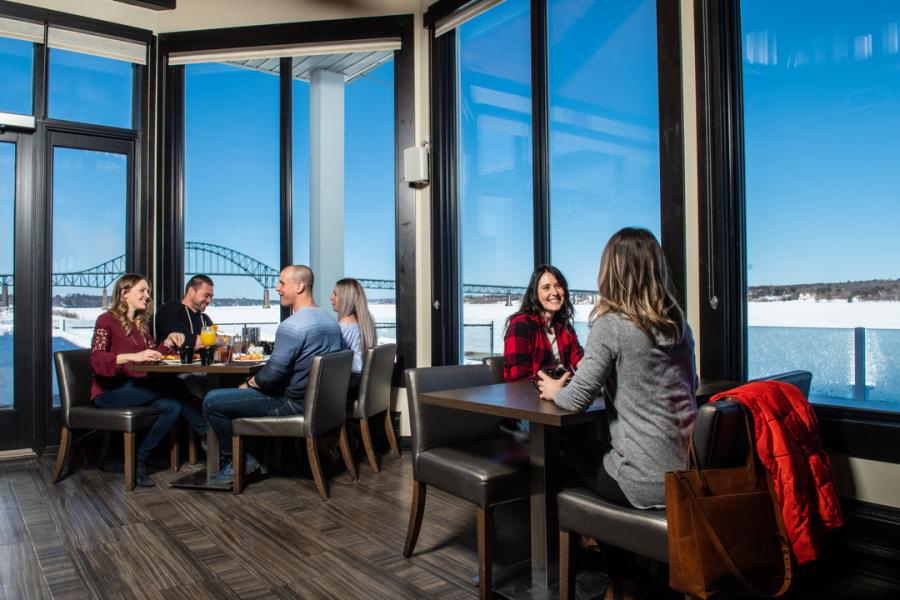 If you'd like a spot right in the heart of the city, the Rodd Hotels celebrate 85 years of operation in 2021, with special deals at the Miramichi location. When staying at this fantastic downtown hotel, it is easy to find great food like at the Rodd's very own 1809 Restaurant & Bar and check out the many shops and cafés located nearby.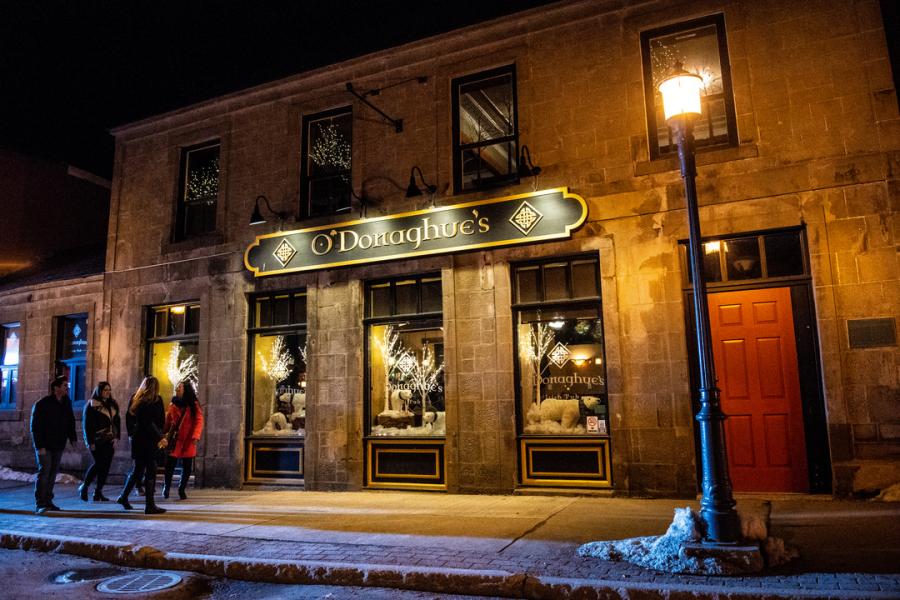 For a new brew, take your time in the modern coastal taproom at the New Maritime Beer Company or visit O'Donaghue's Irish Pub, a well-loved local choice for tasty meals and more local brews.
For some more food favourites, George's Pizza and Subs is a Miramichi staple as is Mike's Bar and Grill, with a full menu of snacks and meals, including delicious daily specials.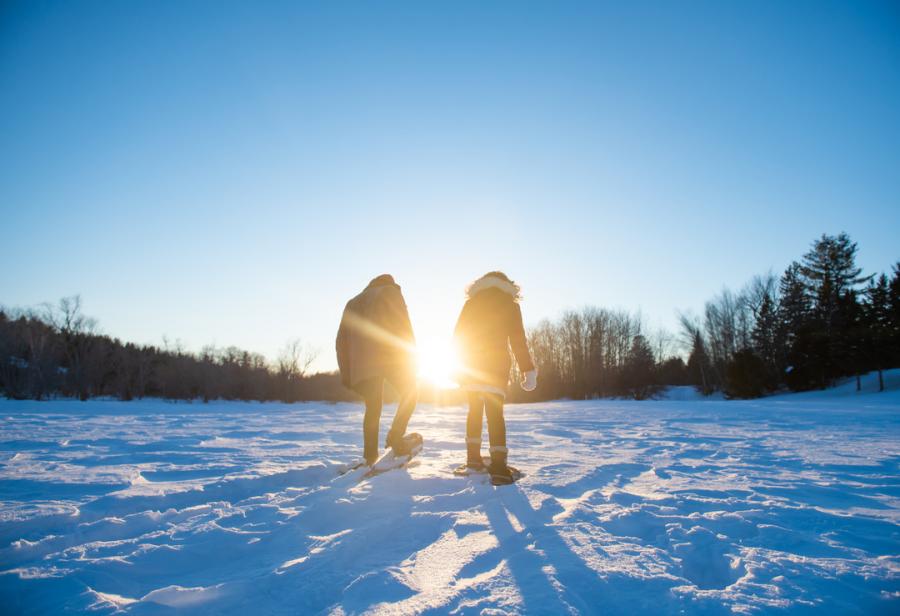 If you're looking for a truly unique outdoor experience that brings you up close and personal with nature and wildlife, check out Country Haven Lodge and Cottages, where you can snowshoe from the main lodge out to a wood fire, sip on hot chocolate and take in the views of white-tailed deer who live nearby.
If hitting the trails by ski more your style, the Miramichi Cross-Country Ski Club grooms 25 km of trails suited to all ages and skill levels. There are also 6 km of snowshoe trails, a lighted ski path open until 9:30pm and biathlon events.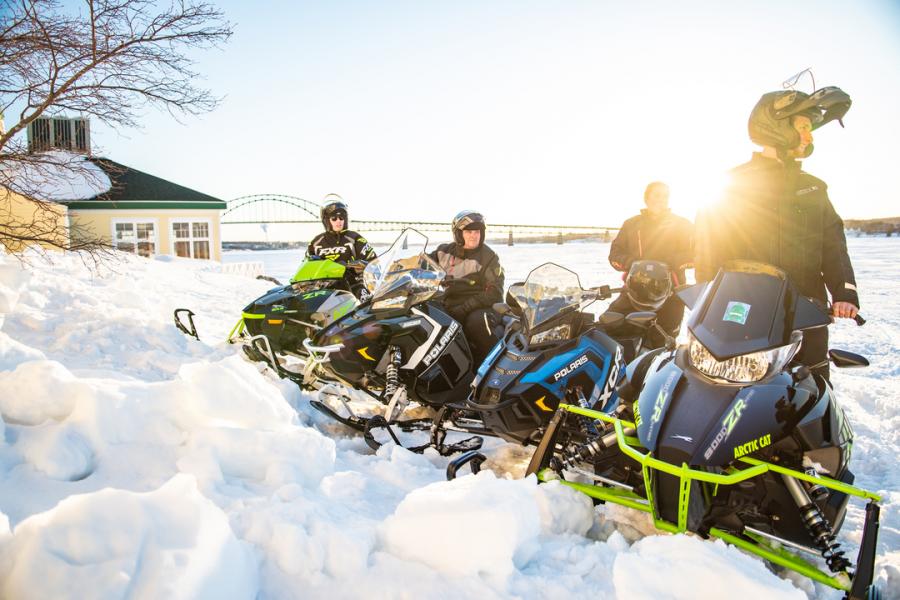 When it comes to snowmobiling, we've got plenty to brag about. There are trail loops that connect the entire region, from the Doaktown and Boiestown area all the way into the City Trails, with more routes off each one. There are also snowmobile-friendly accommodations you can ride up to and many spots for food and fuel along the trails.  
In Miramichi, whether you're an adventure seeker or looking to cozy up indoors, we've got something to make your next winter getaway a memorable one.
QUICK LINKS
Accommodations
Country Haven
Ledges Inn
Storey Town Cottages
Rodd Miramichi
Days Inn
Econo Lodge
Fundy Line Motel & Restaurant
Wilson's Camps
Rodeway Inn
Tabusintac Chalets 
Travelodge
Nine Pine
Activities
Snowmobiling
Miramichi Cross Country Ski Club
Food & Drink
George's Pizza and Sub
Mike's Bar & Grill
New Maritime Beer Co.
O'Donaghue's Irish Pub
1809 Restaurant & Bar
Moose Barn
KC & Sons Fish and Chips
Vacation Packages
Get the most out of your travels in New Brunswick with vacation packages from the following operators:
DISCOVER MIRAMICHI
Package Offerings
With many great packages to choose from, there is something for the whole family.
LEARN MORE
KEFI Travel
WINTER IN MIRAMICHI, NEW BRUNSWICK - 2 nights
Spend two nights enjoying five-star amenities with access to historic sites, cross-country ski trails and an opportunity to try Dog Sledding.
BOOK NOW
AB Connect
Rustic Winter Snowshoe Experience - 2 days
Come explore the exquisite beauty of Metepenagiag in Winter. Spend the day exploring the footpaths of our ancestors on snowshoe while taking in the the picturesque views of the winter landscape.
BOOK NOW