We've got a winter secret tucked away along the southern Fundy shore in Charlotte County. Quiet inns, charming downtowns, and beautiful scenery are all just waiting to sparkle.
Explore the trails in St. George
St. George is the first stop along the way and the Granite Town Hotel is a perfect place to overnight. This family-operated inn offers affordable luxury in a setting that beckons visitors to enjoy the naturally beautiful surrounding countryside.
The Ducks Unlimited Walking Trail is open year-round, and the town of St George maintains other walking trails throughout the winter. Further east, you can also explore the Pea Point Trails at Connors Bros Nature Preserve or Barnaby Head Trail at New River Beach Provincial Park.
There's also a snowmobile club in the area that keeps trails groomed and ready for your next epic ride.
St. George is a short drive from the ferry to Deer Island, where you can spend the night or grab a bite to eat at 45th Parallel Motel & Restaurant or Deer Island Inn.
Grand Manan
For a unique winter island experience, head to Grand Manan. The Marathon Inn and Surfside Motel are both open year round, there are trails to explore at The Anchorage Provincial Park, and winter is a great season to find beach glass and other treasures left on the shores by the stormy seas.
A Historic St. Andrews Experience
Arriving in St. Andrews is like stepping into a charming seafaring town with a history that's rich in the lore of the Bay of Fundy.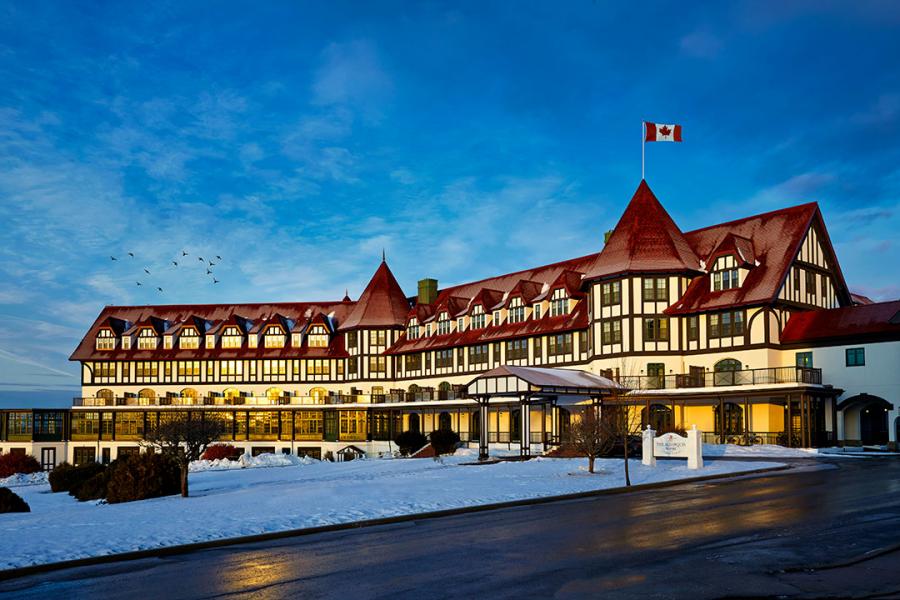 During the winter, the renowned Algonquin Hotel welcomes visitors with warming fires in their lobby fireplace and comfortable rooms and suites tailored to couples or families. Dining or catching a quick drink at Braxton's in the hotel is a real treat, but many other restaurant choices are within a quick walking distance, too such as the SeaBreeze Restaurant, King Street Pizza, and Seasons by the Sea Bistro to name a few! Plus, the hotel is just minutes away from hockey, skating or curling events at the town's W.C. O'Neill Arena Complex, a building at the heart of the community since 1963. The complex is also home of the Heather Curling Club, with 3 full sheets of ice, and heated upstairs viewing lounge.
If you're looking for something unique you might just find it in one of St. Andrew's shops such as Mermaid Tales Gift Shop, Garden by the Sea NB, My Space Giftshop, Warm & Coasty or The Wee Fabric Shop. These gems feature New Brunswick made items, ethically sourced gifts, crafting specialities, and handmade treasures.
Up for some winter hiking or snowshoeing? Take to the hills around town for great views – and a little exercise to go with them. Simpson Hill, just outside of town, boasts ocean views from its moderate peak, while Chamcook Mountain is a forested trek popular with locals.
For something with a bit less elevation, head to "The Point" to walk or snowshoe the horseshoe-shaped Van Horne Trail, a leisurely and scenic route through town along the coastline.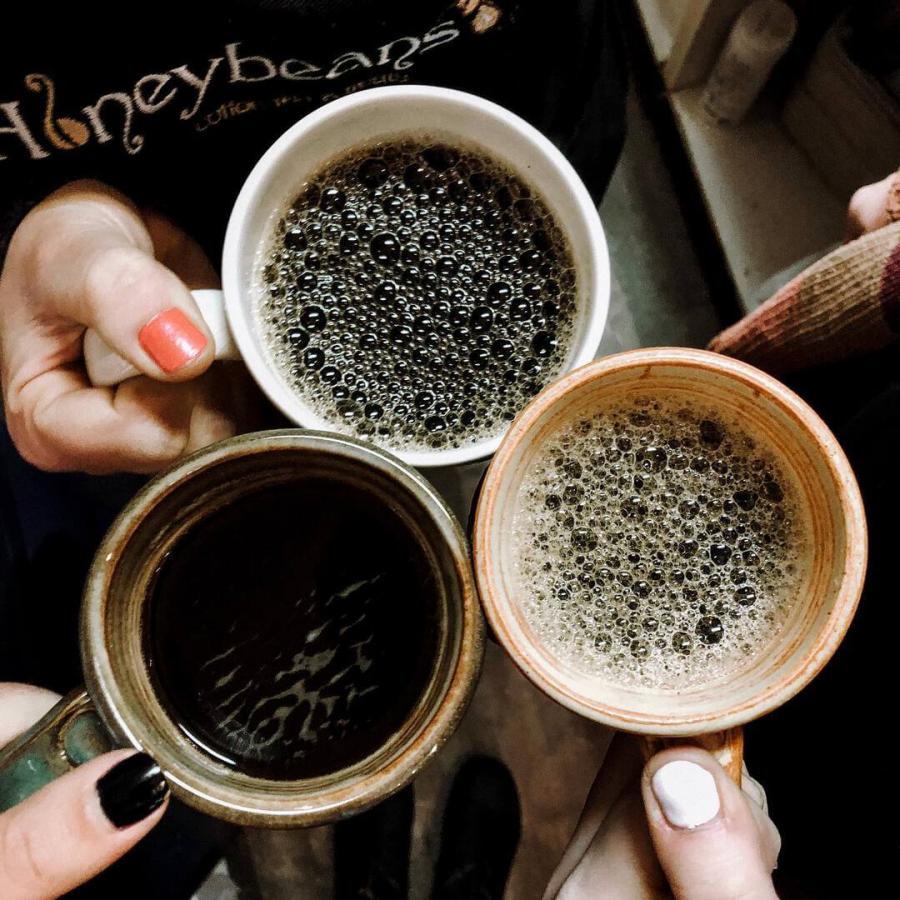 St. Stephen is the Chocolate Town
At the tip of New Brunswick is St. Stephen, where they have a community sweet tooth. This is the home of world famous Ganong Chocolates and winter is a wonderful time to choose your favourites at the Chocolatier Store or make your reservation to visit the Chocolate Museum, learn the company history, and see how the treats are made.
Go for a walk on the St. Stephen Waterfront Trail, or enjoy winter sleigh rides and trail activities in the Ganong Nature Park, 350 acres of beautiful space that are open year-round overlooking the historic St. Croix River and St. Croix Island.
Valley Run Horse Centre is a family-owned retirement sanctuary for horses in need of care or adoption that is open to guests and special groups. This is a one of a kind stop so be sure to inquire about visiting the Centre.
The Winsome Inn is one of the nicest motels anywhere and a great place to book a winter retreat. And, when it's time to find some refreshment, the downtown has great choices, including a warm-up at Something's Brewing Café, a local speciality at The Five Kings Picaroons Brewhouse, or a homey menu selection at Carman's Diner.
For some great indoor fun this winter, head to the Garcelon Civic Center for swimming and skating with the whole family.
We've also got a truly exceptional private accommodation for a group retreat in St. Stephen. Tidal Treasures is a magnificent residence with an indoor pool, hot tub, games room and fitness facility all included, along with a daily continental breakfast. This one is genuine luxury and perfectly situated for a long winter escape.
Make sure you set aside days to slow down and take a breath this winter. Charlotte County is a great choice for rest and relaxation when you book your break.
QUICK LINKS
Accommodations
Granite Town Hotel
Algonquin Hotel
The Winsome Inn
Tidal Treasures
Clipper Shipp Beach Motel
Grove Motel
Marathon Inn
Surfside Motel
Food & Drink
Braxton's Restaurant
SeaBreeze Restaurant
King Street Pizza
Seasons by the Sea Bistro
Somethings Brewing Café
The Five Kings Picaroons Brewhouse
Carman's Diner Red Herring Pub
Pub On Main
Birch Grove Restaurant
Uncle Mayn's Market
Harbour Road Pub
Comeau's Seafood
Outdoor Activities
St George Walking Trails
Ganong Nature Park
Valley Run Horse Centre
New River Beach Trails
St. Stephen Waterfront Trail
Barnaby Head Trail at New River Beach Provincial Park
Connors Bros Nature Preserve Trails (Pea Point Lighthouse)
Urban
W.C. O'Neill Arena Complex
Heather Curling Club
Garcelon Civic Center
Patrick Connors Recreational Complex
St. George Curling Club
Mermaid Tales Gift Shop
Garden by the Sea NB
The Wee Fabric Shop
My Space Giftshop
Warm & Coasty
Ganong Chocolatier
Chocolate Museum