Tackle our wide-open slopes your way.
Freedom. It's one of the feelings that defines a great downhill ski or snowboard experience. But at the busy mega-resorts and overcrowded hills of many winter sports destinations, you can't help but feel cramped instead of pumped. New Brunswick is the antidote (and it doesn't hurt that it receives the  most snow in the Maritimes). Our exciting hills and runs are as exhilarating as any—but also give you space. Space to actually feel the energy of the wilds surrounding you. And with space, you can attack the powder in whatever way feels right at the moment.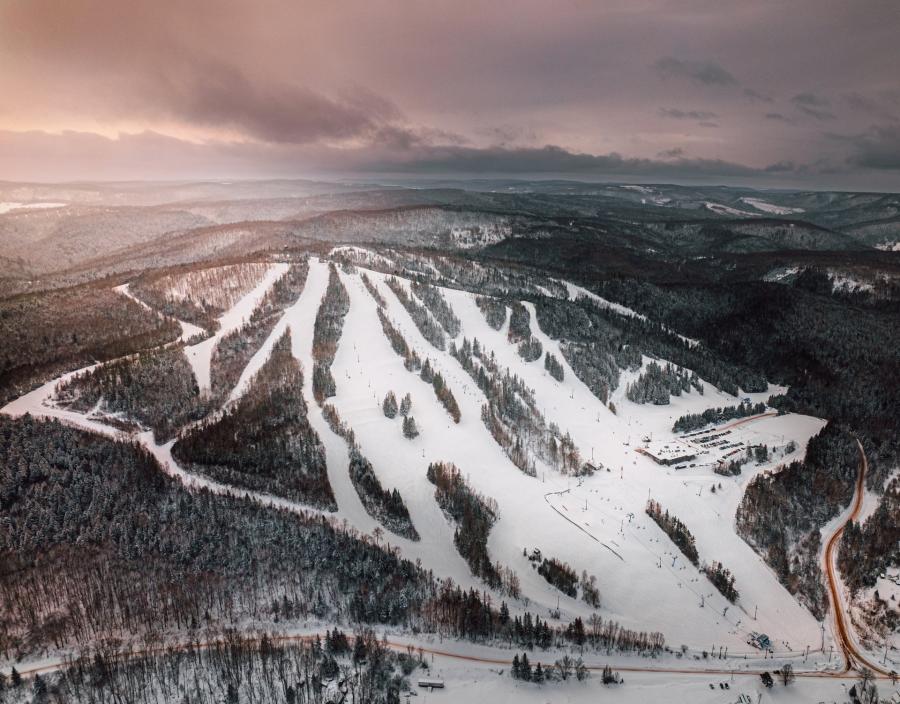 Whether you're looking for smooth-sailing runs or heart-pounding drops, you'll find it all in New Brunswick. Including the province's largest ski vertical at Crabbe Mountain. It's one of four ski hills, including Sugarloaf, Mont Farlagne, and Poley, that offer vast and varied terrain, from bunny hills to black diamonds, with challenging terrain parks for snowboarders, snow tubing for the kids and cosy lodges for après-ski relaxation. Just a beginner? Learn the basics with a lesson at one of the on-site ski schools, and introduce the little ones to the sport with a day at one of our fun snow camps.