We take our snowmobiling seriously
We're #1 when it comes to snowmobiling in the Maritimes so when the time is right, we gear up, get out, and join our crew for new adventures. With over 8,000 km of unmatched trails connecting the entire province, we'll find our freedom with the perfect ride. There's no time like the present to set out on our next great snowmobile run.
Gear up for your snowmobile adventures
Around here we cheer for steady winter snow and we take our snowmobiling seriously. We have over 8,000 km of epic adventures all around the province — like the Northern Odyssey which offers 1,500 km of trails that wind in and out of snowmobile-ready communities. In the Christmas Mountains near Mount Carleton Provincial Park, 500 km of groomed trails offer unparalleled access to epic snowmobile terrain. And you have even more trails across New Brunswick that are ready to be explored, like the Fundy Highlands, Miramichi and the Saint John River Valley. So, start planning your snowmobiling trip now, view the maps and get your trail permits today.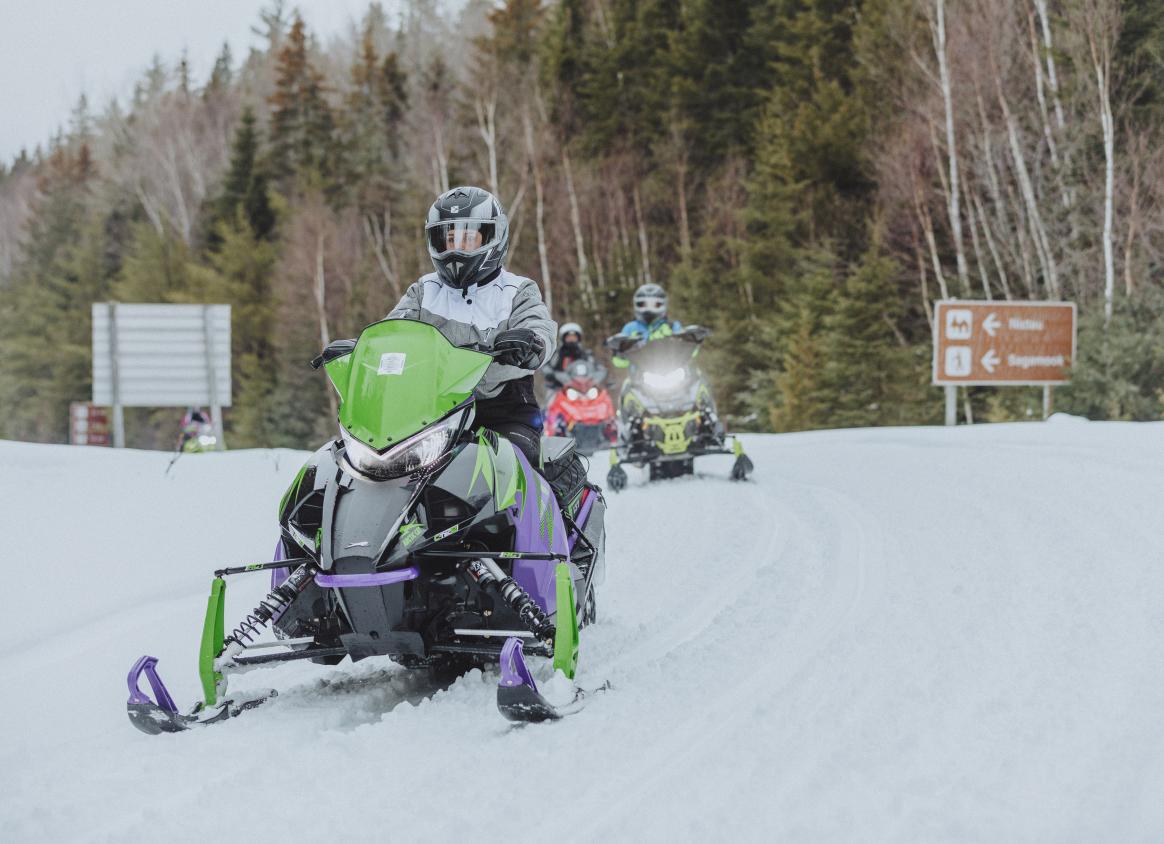 Want to know what your day on the trail will look like?
Get grooming updates and check the latest trail conditions.