We take our snowmobiling seriously
We're #1 when it comes to snowmobiling in the Maritimes so when the time is right, we gear up, get out, and join our crew for new adventures. With over 8,000 km (5,000 mi.) of unmatched trails connecting the entire province, the perfect ride is never far. Feel the wind race over your face as you travel through snow-dusted forests, along wind-swept coastlines, and following winding rivers. There are warming huts, restaurants, gas stations and other amenities all along the trails, so you can chill out and gas up. When you're done riding for the day, dig into a tasty meal at a snowmobile-friendly accommodation and savour some of our famous Maritime hospitality.
Gear up for your snowmobile adventures
Around here we cheer for steady winter snow and we take our snowmobiling seriously with over 8,000 km (5,000 mi.) of groomed trails all around the province. The Northern Odyssey offers 1,500 km (932 mi.) of trails that wind in and out of snowmobile-ready communities in Edmundston, Campbellton, Bathurst and the Acadian Peninsula. In the Christmas Mountains near Mount Carleton Provincial Park, 500 km (310 mi.) of trails offer unparalleled access to epic snowmobile terrain. You can also snowmobile your way along the Miramichi and the Saint John rivers, all the way to the Fundy Highlands with incredible coastal views. If you don't have a snowmobile, a few places in the province offer rentals. Check the maps, get your trail permit and start planning your snowmobiling trip today.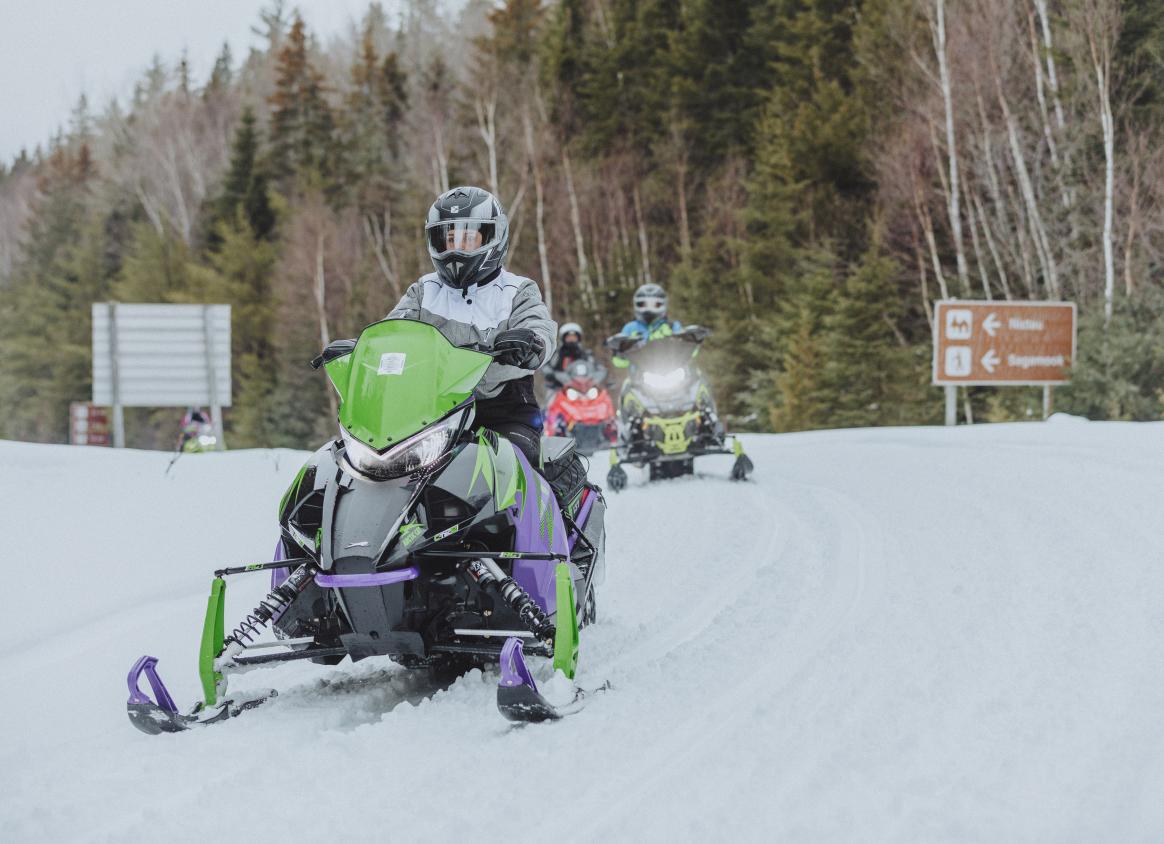 Want to know what your day on the trail will look like?

Get grooming updates, check the latest trail conditions, and plan your itinerary.