Trade in four wheels for two and get ready to experience top trails and warm hospitality along the Rides & Welcomes Road Trip.
4-5 days, 155 km (96 mi.)
From the city of Edmundston to the community of Grand Falls/Grand-Sault, you're in for a delectable mix of outdoor adventure, fresh local flavours and distinct Francophone culture. You'll be delighted by the wonderfully warm welcome of this border region, which you'll likely hear as both hello and bonjour!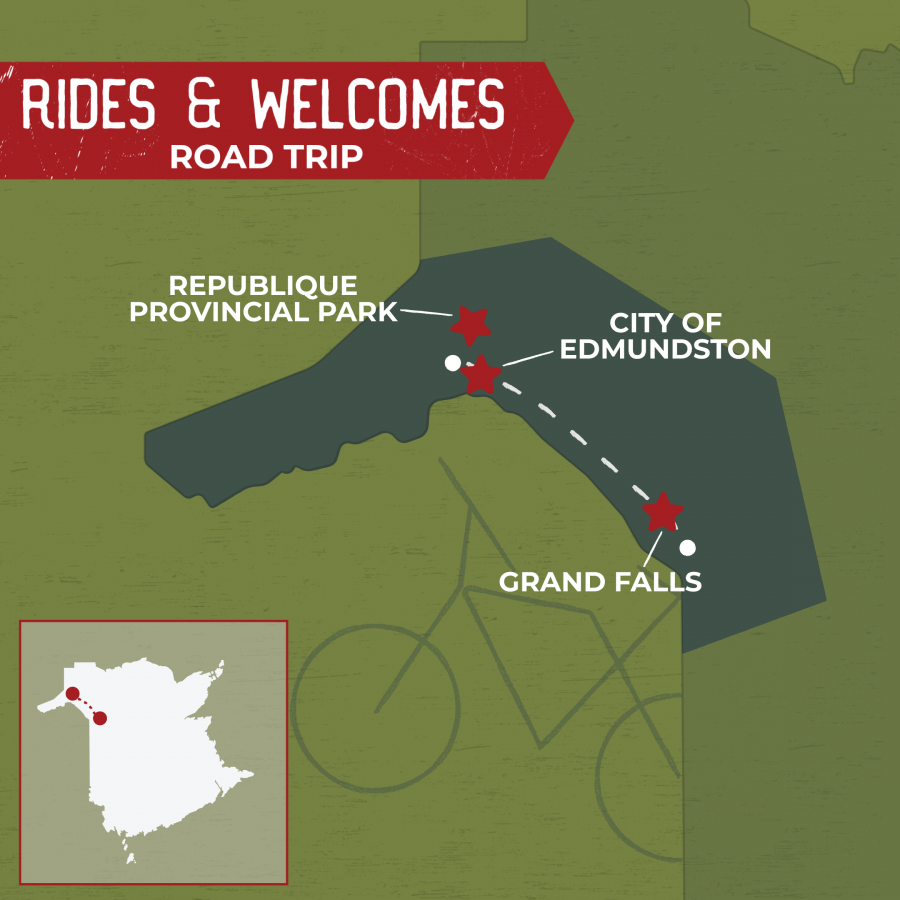 Days 1 - 3:
City of Edmundston and Region
~90 km (56 mi.)
Welcome to Edmundston, New Brunswick's most westerly city. Bordering Quebec, Canada, and Maine, USA, the area known as Madawaska (Edmundston, Lac Baker, Rivière-Verte and Haut-Madawaska) is the entry point to New Brunswick and the gateway to the Atlantic provinces.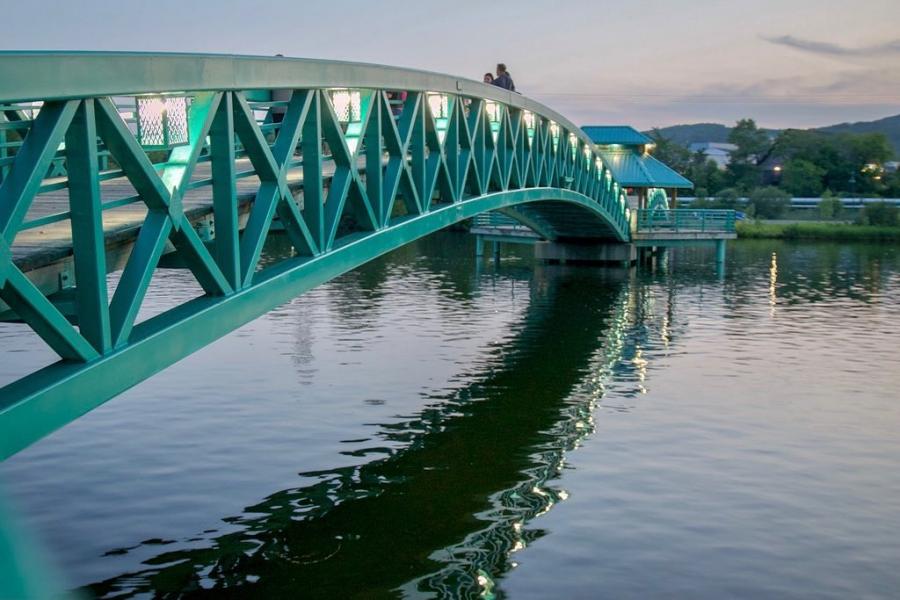 If you've been driving for a while, Edmundston is the perfect place to pause and kick off your stay in New Brunswick. Begin by wandering the downtown streets, punctuated by the distinct pedestrian bridge over the Madawaska River. The area is at its loveliest during dusk when sun begins to set over the city and locals stroll riverfront trails. As you wander, keep your eyes peeled for local art and Brayon culture. (For some extra insight, check out the free downtown walking tour).
If you want to uncover the region's history, there are many historical sites to choose from within an hour's drive of the city centre. Head to the Saint-Basile District and Haut-Madawaska (Baker-Brook, Clair, Saint-François and Saint-Hilaire). A few can't-miss options include Ledges Pioneers Place and the 150th Anniversary Heritage Room Museum in the Village of Saint-François, and the Museum of the Religious Hospitallers of St. Joseph in Saint-Basile.
If you're in the mood for exploring further, head to Rivière-Verte and hike all the way up to the lookoff at Mont Pointu. Then take a drive around to find two historic covered bridges in the area (Boniface in Rivière-Verte, and Quisibis in Sainte-Anne-du-Madawaska).
Back in the city, be sure you set aside plenty of time to try out the delicious cafes and restaurants, Petit-Sault Brewery, and other fantastic local flavours such as ployes and cretons (buckwheat pancakes and pork pate) which can be found on Saturday mornings at the Edmundston Market, or on the menu at L'Écluse restaurant and at Frank's Bar & Grill.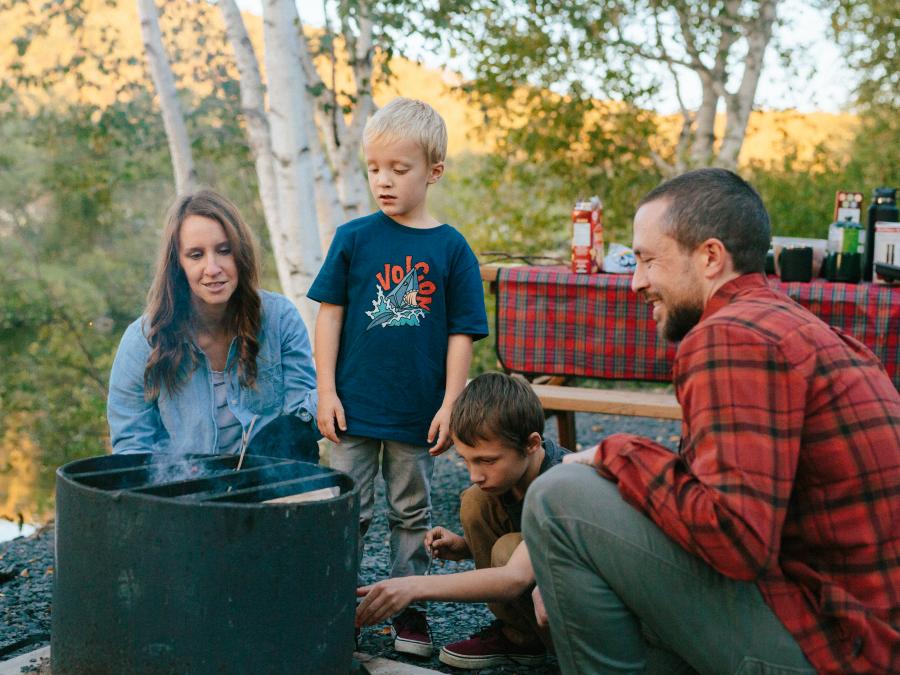 When you're ready for awesome outdoor adventure, it's time to hop on two wheels and hit the trails. Edmundston and its surrounding areas are a biking enthusiast's dream. If you're looking for a casual ride, the Petit-Témis Cycling Trail is an ideal place for an afternoon outdoors. For those looking for mountain biking thrills, you'll definitely want to hit up the Madawaska Trails.
If you like to walk in nature, make sure to explore Le Prospecteur trails network, or consider walking a section of the 50-km Méruimticook Trail.
After all your exploring, dining, and adventuring, setting up camp at République Provincial Park is the perfect change of pace. This park offers camping spots with electricity, along with rustic shelters and Ch-A-Lets. While you're here, make sure to take a dip in the heated pool, hike the trails along the Madawaska River, and adventure through the impressive New Brunswick Botanical Garden. There's so much to do at République Provincial Park, you might want to stay for a few extra days!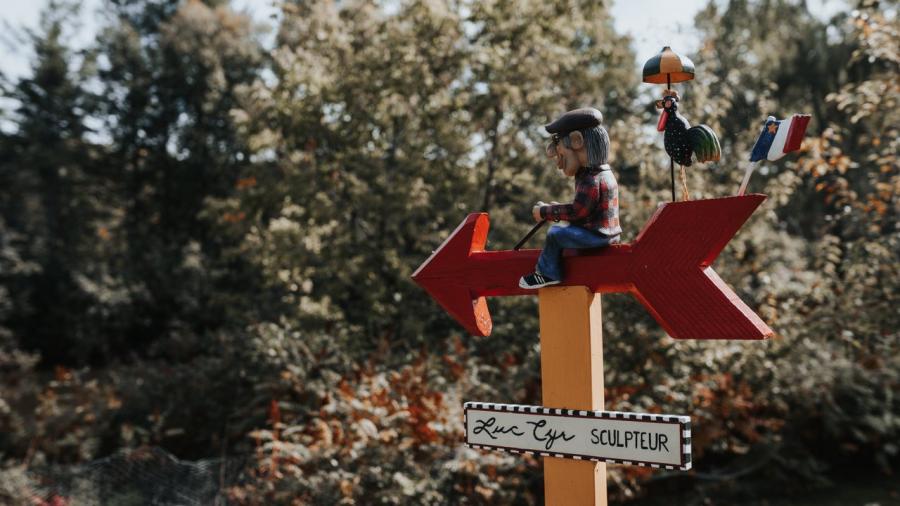 Prefer the comforts of a hotel or inn over camping? Take your pick of spots to rest up before you continue on your Rides & Welcomes adventure. And for a bit of fun and games, head out to Grey Rock Casino. Enjoy dinner at one of the casino's two restaurants, and make a weekend of it by staying at the hotel on site.
Festival watchlist: Arts, music, outdoors, pumkins and gardens; Edmundston has many ways to celebrate. Check out the city and region's festivals and events to find out!
Road Trip Eats
Days 4 - 5:
Grand Falls
~65 km (40 mi.)
When you arrive in Grand Falls, the first thing you'll want to do is visit the Grand Falls Gorge. Located in the centre of town, this is one of New Brunswick's most spectacular views. Stroll through the walking trail alongside the gorge to take in all its wonder, or enjoy the thrill of ziplining across the rocky gorge and falls.
Everywhere you go in Grand Falls, you'll be immersed in its rich bilingual culture. While you're exploring the town, be sure to walk along the widest main street in eastern Canada; Broadway Boulevard! Here, you'll discover many shops, restaurants, and more. For any art lovers, the Galerie d'Art Acanthus is nearby, and features the work of many local artists and has a tearoom. If craft beer is more your style, stop in at the Grand Falls Brewing Company, a local artisanal micro-brewery with a wide selection of refreshing cold drinks.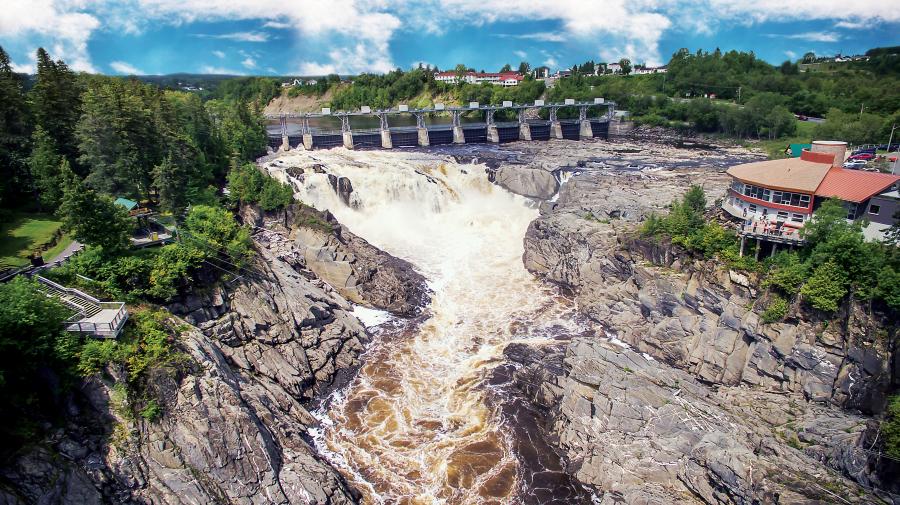 If you're visiting Grand Falls on a Saturday, be sure to stop by the Grand Falls Farmers Market to pick up some local creations or eats! This is a must when visiting the area, and is the best way to really get immersed in the local culture.
Road Trip Eats
KEEP EXPLORING: Continue on to the Appalachian Outpost Road Trip for some outdoor adventures (connect to Plaster Rock via NB-108 E), or continue your Saint John River explorations and keep following the river south to the Hops & Harvest Road Trip for a taste of local.
Plan Your Route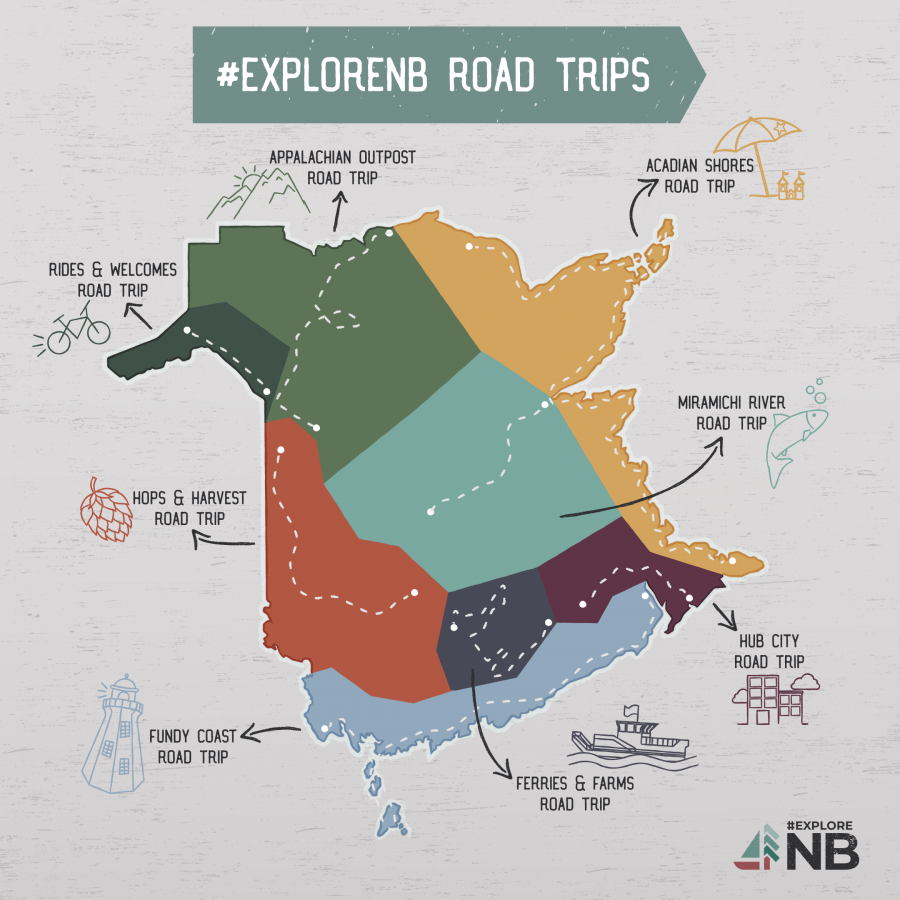 Acadian Shores • Appalachian Outpost • Ferries & Farms • Fundy Coast • Hops & Harvest • Hub City • Miramichi River • Rides & Welcomes