Ready, set, indulge!
One of the most memorable and satisfying ways to eat when you're on vacation is to go for local flavour. Food isn't just a critical part of life, it's a vital expression of culture. So, when you settle in for a locally inspired meal, you reward your senses with a piece of the culture you're here to experience. 
In New Brunswick, the sea provides much of the bounty that tempts our taste buds. Seafood (including lobster, of course), fish, and dulse, a salty sea treat, are regional staples. You'll find everything from the freshest vegetables to locally produced maple syrup at our farmers' markets, along with wild blueberries, smokehouse meats, fiddleheads, and locally baked goodies. Indigenous foods like bannock, Acadian foods like fricot and poutine, and Madawaska ployes are all tempting bites you'll want to watch for and try.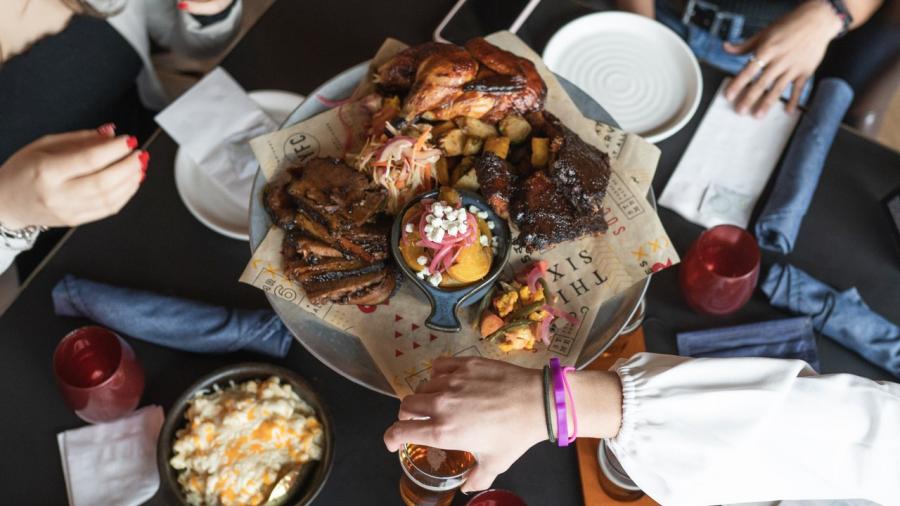 The places you visit can tell stories as interesting as the food itself. In New Brunswick, a day out can include a lobster roll from a food truck, fish and chips from a beachside bistro, a gourmet lunch on a riverside patio, or a picnic in the woods that you assembled yourself. And an evening out, especially in our towns and cities, could take you anywhere from an oyster bar to a French-inspired bistro, a country inn, a warm pub, or a family-friendly spot on main street. Don't forget to enjoy a craft beverage—wineries, microbreweries and distilleries dot New Brunswick—along the way.
And in New Brunswick, a personal touch is de rigueur when it comes to dining. It might just be our friendly Maritime culture, but don't be surprised if you connect with a chef or two on your travels, too.