New Brunswick was made for family fun.
We all know how it is—the hectic schedule of everyday life makes family less about emotional connection, and more about getting through it all. Where the kids need to be driven; what activity each kid has when; and who made their lunch? Opportunities to connect—to truly enjoy each other's company—are few and far between. It usually takes getting away to get closer again. And New Brunswick makes reconnecting not only a given, but so much fun!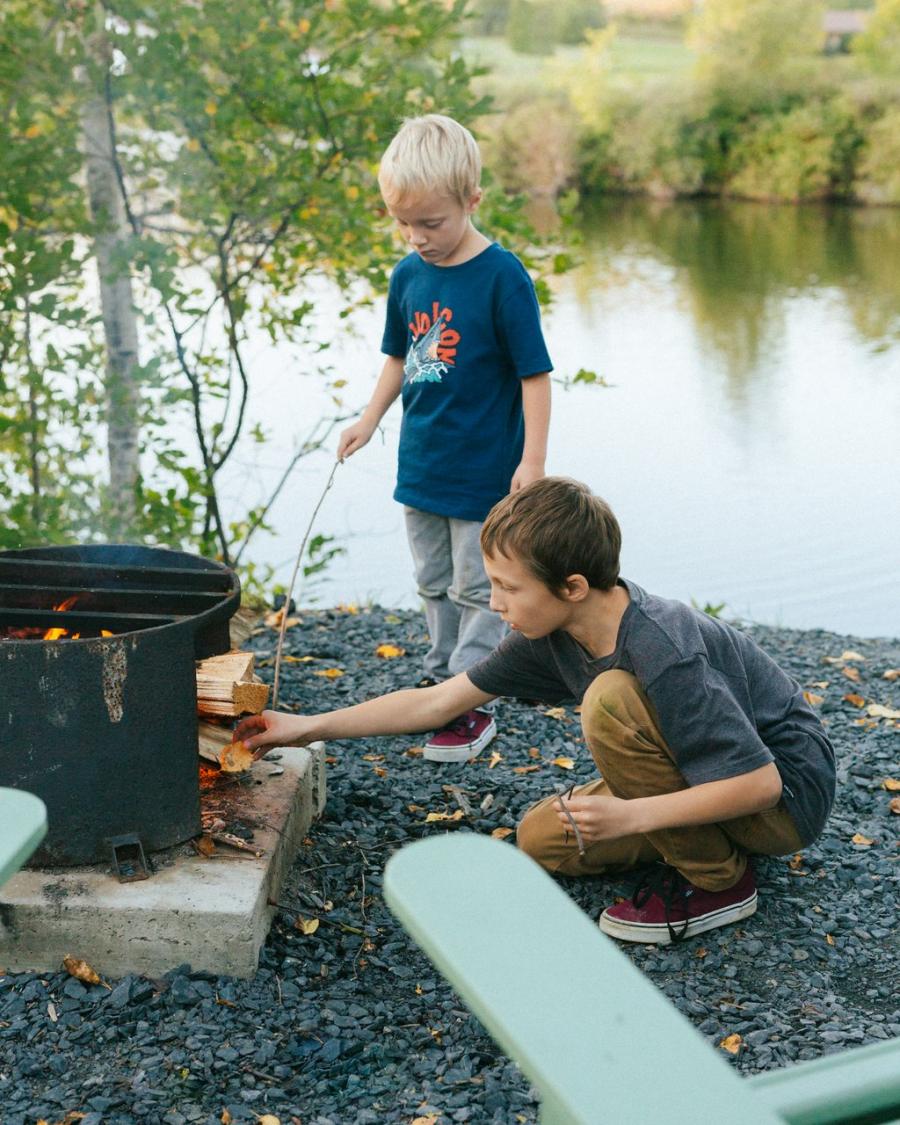 Exhale and relax
Slow down. Slow way down. And come together over a shared, lazy activity. When was the last time you camped out under the stars and shared your best fireside ghost story? Dug in to build a sand castle on the beach? Nothing beats the feeling you get when you learn to let yourself go, let your hair down and laugh out loud. Plan a beach vacation, weekend getaway, or outdoor adventure. It could include relaxing in the sun, tubing down a river, or splashing in the waves. Our national and provincial parks have you covered.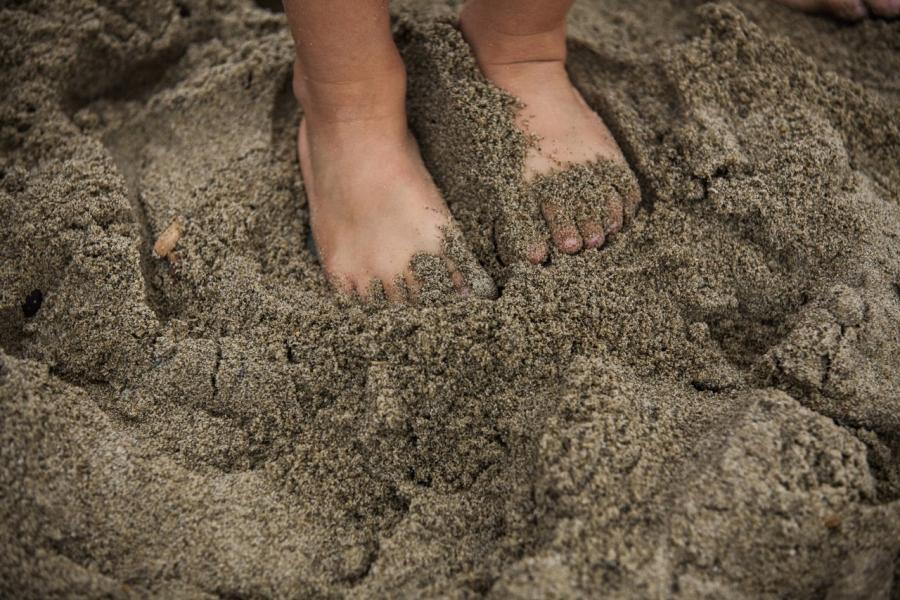 Boost your heart rate
Rather connect over shared adventures? Then strap yourself in! Across New Brunswick you'll find amusement parks, pools and splash pads, aerial courses and ziplines, trampoline centres, climbing walls, and geocaching. Kingswood Park, in Fredericton, is Atlantic Canada's largest entertainment centre with bowling, laser tag, a 6.5 m. (21-ft.)-high playclimber, obstacle course and more. And Moncton's Magic Mountain has four zones of fun, with waterslides, amusement rides, games, and 9-hole mini-golf.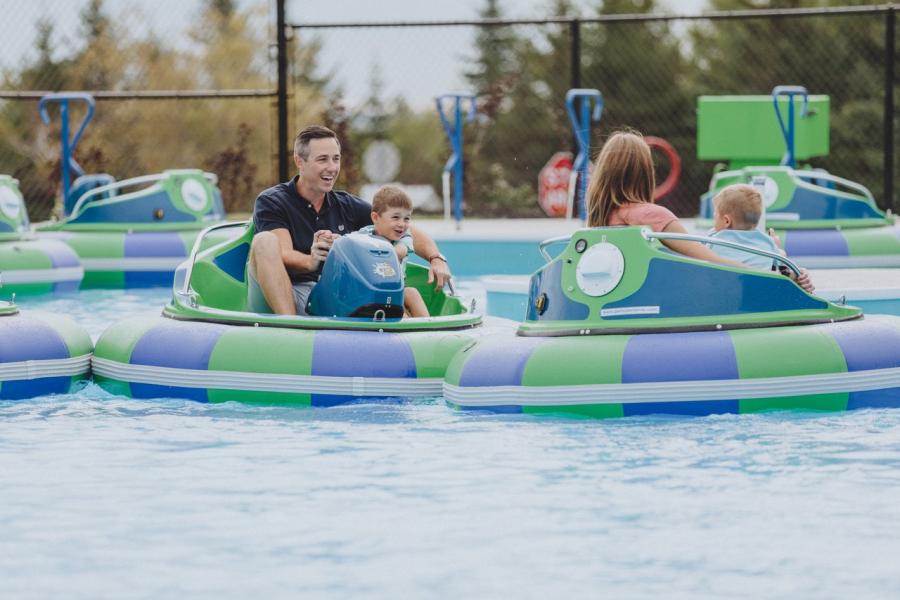 Feed their brains
There's nothing like learning without even realizing it! Take the kiddos to a museum, zoo, or aquarium, and they'll have a blast while they learn something new. Fredericton's Science East and Moncton's Resurgo Place are a treasure trove of interactive entertainment. They'll learn about dinosaurs, whales, fossils, energy, trains, rockets and a whole lot more in a fun environment.