Look no further for a fresh adventure
The Christmas Mountains snowmobiling experience is New Brunswick's newest winter playground – so new that it can be found on digital maps even though it has not yet made the printed versions.
Featuring the province's longest sledding season, from first snow in December to the last fall in April, this region boasts 500 km of newly groomed Federation trails that can be entered from Plaster Rock, Doaktown, Saint-Quentin, Campbellton, or Bathurst. A portion of the trail rides through the peaks and valleys of Mount Carleton Provincial Park.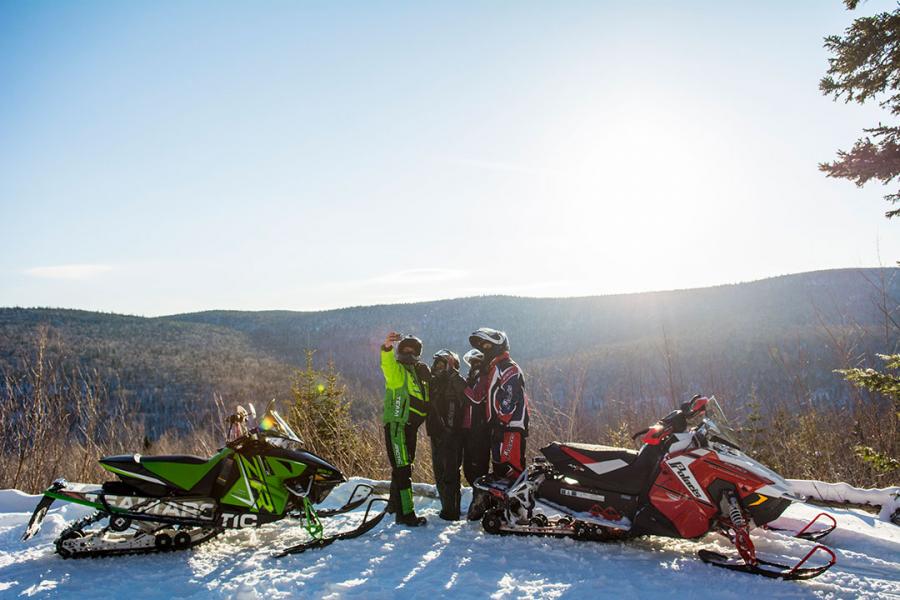 These new journeys traverse unspoiled landscape among the ancient rolling peaks of the Appalachian Range, cutting through pure nature between rest stops where accommodations, fuel, and food are all available. Serpentine Lodge, Auberge Ressources Inn, and Du Repos are some of the stay-over spots with trail access.
With names like Rudolf, Cupid, Comet, Dancer, Vixen, Candy Cane and North Pole, they're the only trails in the province that don't follow the numbered system – even more reason to check out this unmatched destination for New Brunswick snowmobiling.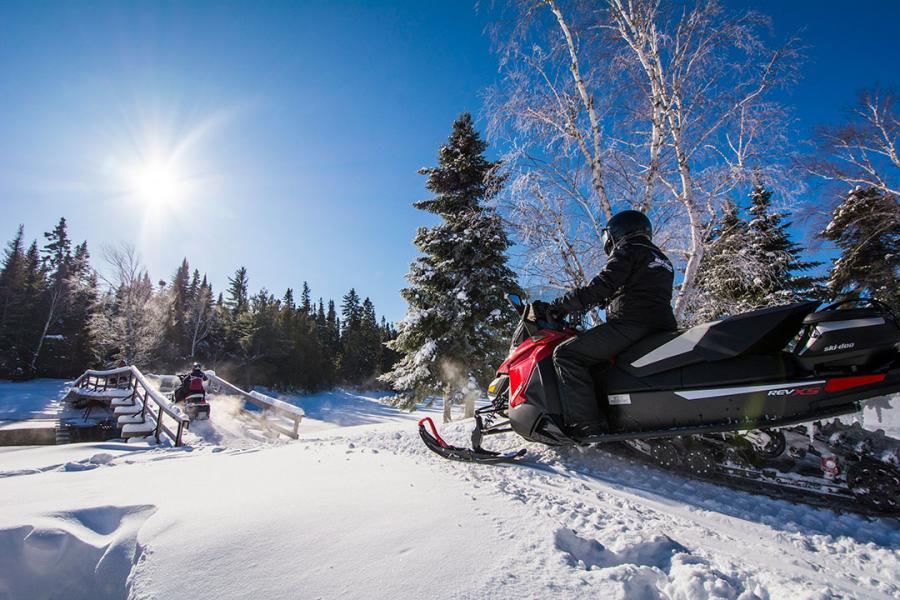 Christmas Mountains are just one more reason New Brunswick is #1 for sledding fun. Time to hit the trails!
Ready to discover a new trail? To map your ride and get your permit, go to the New Brunswick Federation of Snowmobile Clubs.

KNOW BEFORE YOU RIDE
Covid-19 Advisory: Shelters (warming huts) are closed for the season so please keep this in mind when you head out. Some snowmobile club houses will remain open. Trails exiting the province (QC, ME, NS) are closed and unplowed. Check on fuel stops, restaurants, and accommodations ahead of your trip to ensure they're open. Have a plan in place before you hit the trail this season.
HELPFUL LINKS
New Brunswick Federation of Snowmobile Clubs
Buy your permit
Map your ride