It's been intriguing visitors since the 1930s and continues to be one of Canada's top attractions. Find out why this hill - and the area - is so magnetic.
It's on the Great Canadian Bucket List and recognized as one of Canada's Historic Places. It's been one of Canada's most popular tourist attractions since the 1930s. And it continues to intrigue scientists and visitors alike.
So what's so magnetic about Magnetic Hill?
Well, let's start with the fact that there are few places on Earth where you can experience a life-size optical illusion, and this is one of them. Drive to the bottom of Magnetic Hill - located in Moncton, New Brunswick - put your car in neutral, take your foot off the brake and watch as you roll uphill in total defiance of natural law, even as your brain is telling you it's simply not possible.
Is it magnetic, an illusion, or gravitational mystery? Pick your favourite answer. (Although if you really want the scientific explanation, you can find it here.) 
 

🚗

🚗

🧲
And that's not all – There's plenty more to Magnetic Hill
Once you've witnessed the phenomenon for yourself, you can move on to the many things to do nearby. You could spend an entire trip just checking out everything in the area. Here are some of the top things to do within a few kilometres of the famous hill: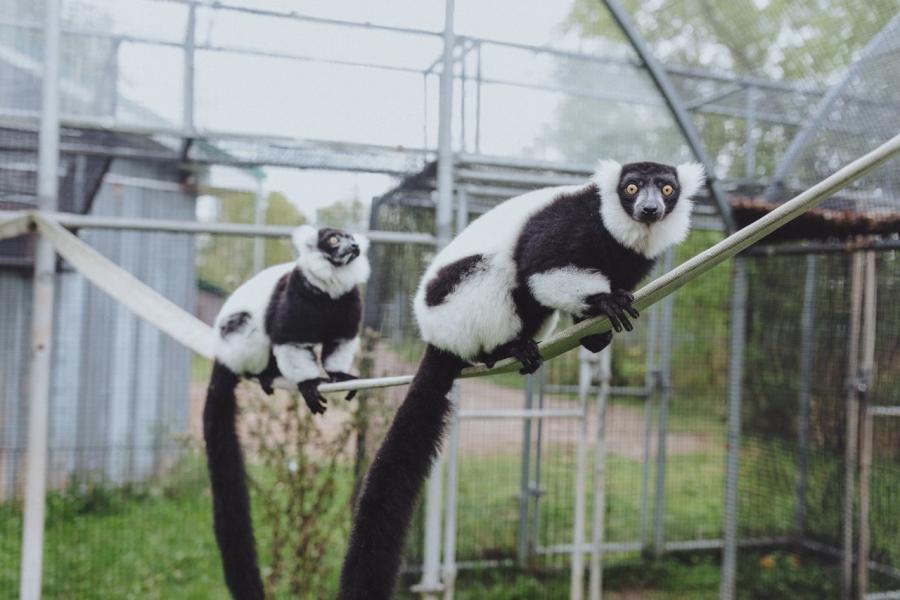 Lions and tigers and bears, oh my! Seriously. Magnetic Hill Zoo is adjacent to the hill, and as the leading zoo in Atlantic Canada, it's home to a panoply of indigenous and exotic species. 
Magnetic Hill Winery – An award-winning winery that overlooks the city from the cellar of a 19th-century historic site. After sipping their wines you can settle in at the namesake bed & breakfast. 
Magic Mountain Amusement Park – Four zones of family fun, from rides and slides to games and mini golf, make for serious summer excitement. 
Lutz Mountain Heritage Museum
Open July-September, this museum has 3 floors of displays (including one dedicated to the founder of Magnetic Hill), hosts a mid-week farmers market on Wednesday evenings and offers popular take-out dinners.
Magnetic Hill Concert Site – Some of the biggest names in music have rocked this stage, including U2, The Rolling Stones, and Bruce Springsteen to name a few. There's always more to come.
USVA Spa Nordik
Inspired by a Nordic ritual dating back more than 2000 years, this unique thermal experience will immerse you in a world of pure relaxation.
Casino New Brunswick – With a luxury hotel, spa, and concert venue this is no ordinary casino. State-of-the-art gaming and a great pub and restaurant are also on the ticket.
Mountain Woods Golf Club – A beautifully maintained course with rolling terrain and numerous water hazards for the golf enthusiast. 
TreeGO Moncton – Practice your monkey moves! This aerial adventure course through Centennial Park is all about fun, freedom and personal reward.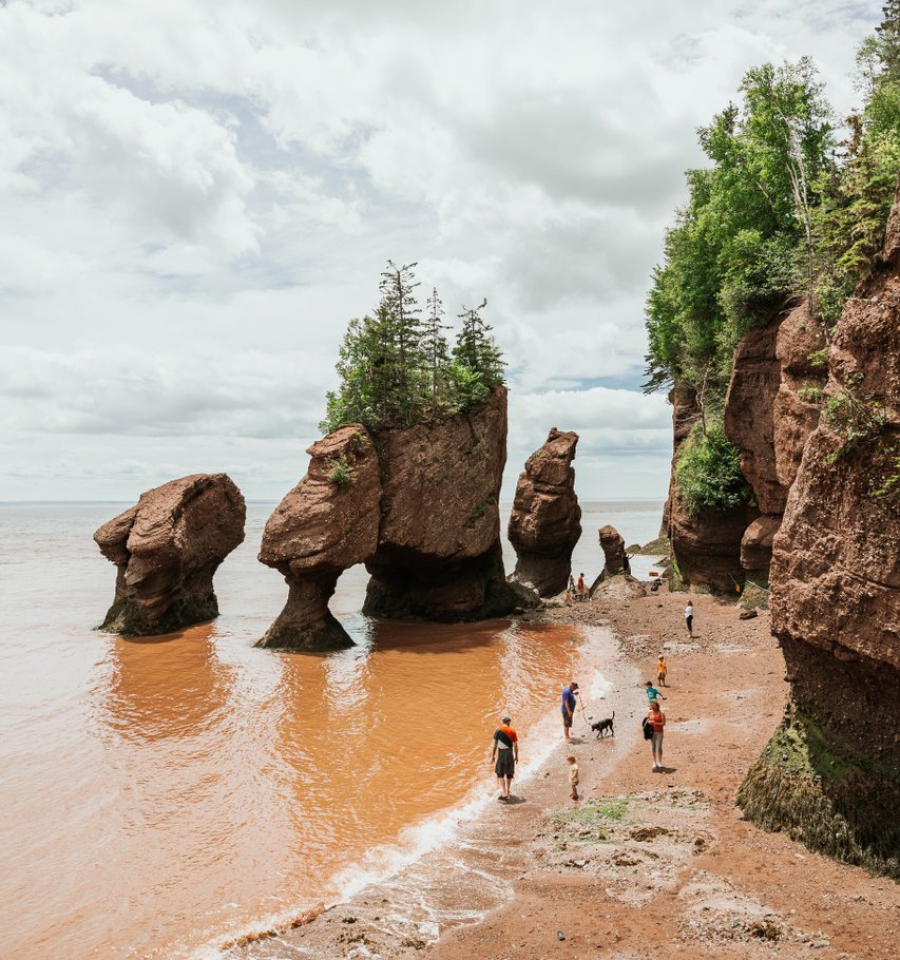 Set your sights on Fundy
If you're willing to do a little driving, some of New Brunswick's top natural attractions (like The Hopewell Rocks) are within a 90-minute drive:
Tidal Bore Park (13 km/8 mi. from Magnetic Hill) – View the geologic phenomenon that happens twice a day when the massive Bay of Fundy tides cause the Petitcodiac River to roll upstream into a surfable wave.
The Hopewell Rocks Provincial Park (47 km/30 mi.) – Here's your chance to walk on the ocean floor AND experience the highest tides in the world by kayak as they swirl around the famous 'flowerpot rocks.'
Fundy National Park (80 km/50 mi.) – One of Canada's iconic national parks has a tantalizing mix of Acadian forest and coastal wilderness. Trails, beaches, programming, and camping make this park a top destination. 
Cape Enrage (88 km/55 mi.) – This spot has it all... Adventure for thrill-seekers, a great restaurant for foodies, historical significance for culture buffs, and jaw-dropping vistas for nature enthusiasts. 
Fundy Trail Parkway (112 km/70 mi. via Sussex Corner to East Entrance) – Whether you hike, bike, or drive it, this is one of the best locations for magnificent views of the Bay of Fundy. You can also explore quiet, unspoiled beaches during high and low tide.
Have you done Magnetic Hill? Let us know and share your pics with #ExploreNB!