A sweet story with a long history.
Whether drizzled over pancakes, added to a smoothie, frozen into candy, or used in a cocktail, maple syrup is a distinctively delicious way to add some sweetness. Maple syrup has a long history in our province, and New Brunswick is now the second largest maple producer in Canada (third in the world), with a production of over four million kilograms of maple syrup per year, some of it exported in 35 countries.

Indigenous peoples were the first to collect maple sap and boil it to create syrup, long before the arrival of European settlers. French settlers learned from them how to tap trees, collect the sap in buckets, and boil it to reduce it to sweet syrup—or sugar slabs to be stored for later use. Today, large sugaring operations use tubing to connect tapped trees. During the season (late winter into spring), one tree can produce about 40 litres of sap, which equals one litre of maple syrup.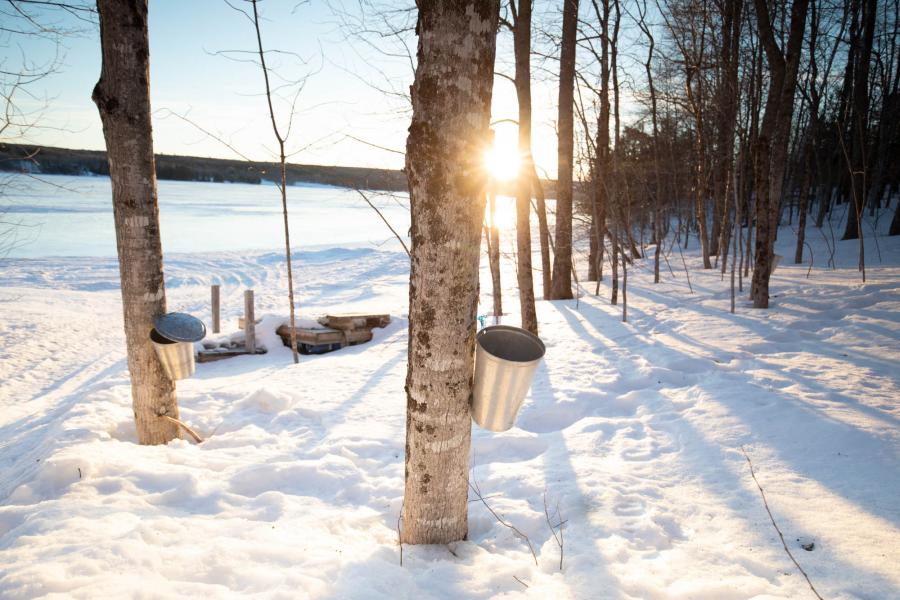 If you want to experience New Brunswick culture, then tasting maple syrup is a must—and a visit to a sugar camp is the best way to dig in. Some maple farms offer traditional pancake breakfasts, and many welcome visitors for some activities, and to purchase syrup on site. We recommend calling ahead before you visit.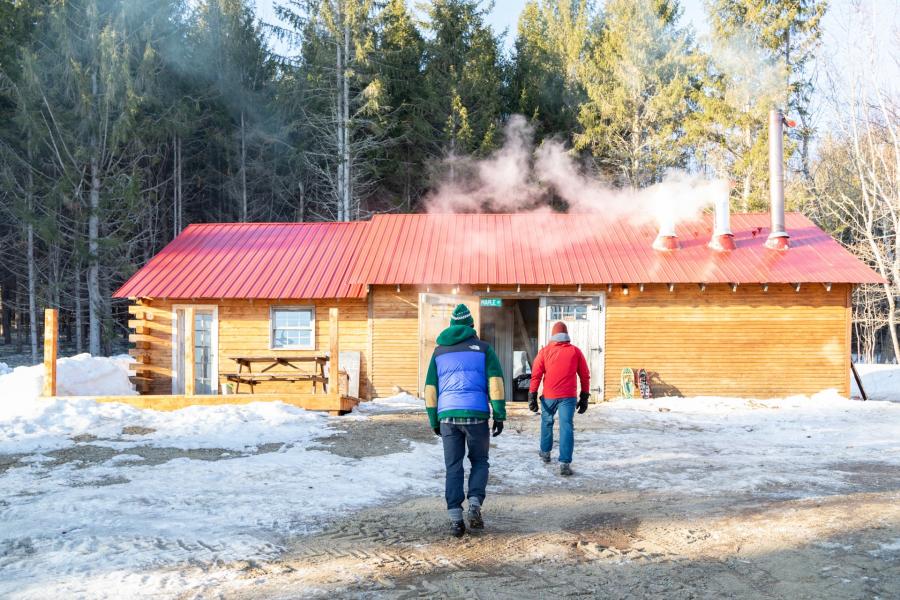 Springtime also brings special maple menu features at local restaurants. Don't miss the chance to indulge in gourmet maple flavours or authentic, traditional maple season fare.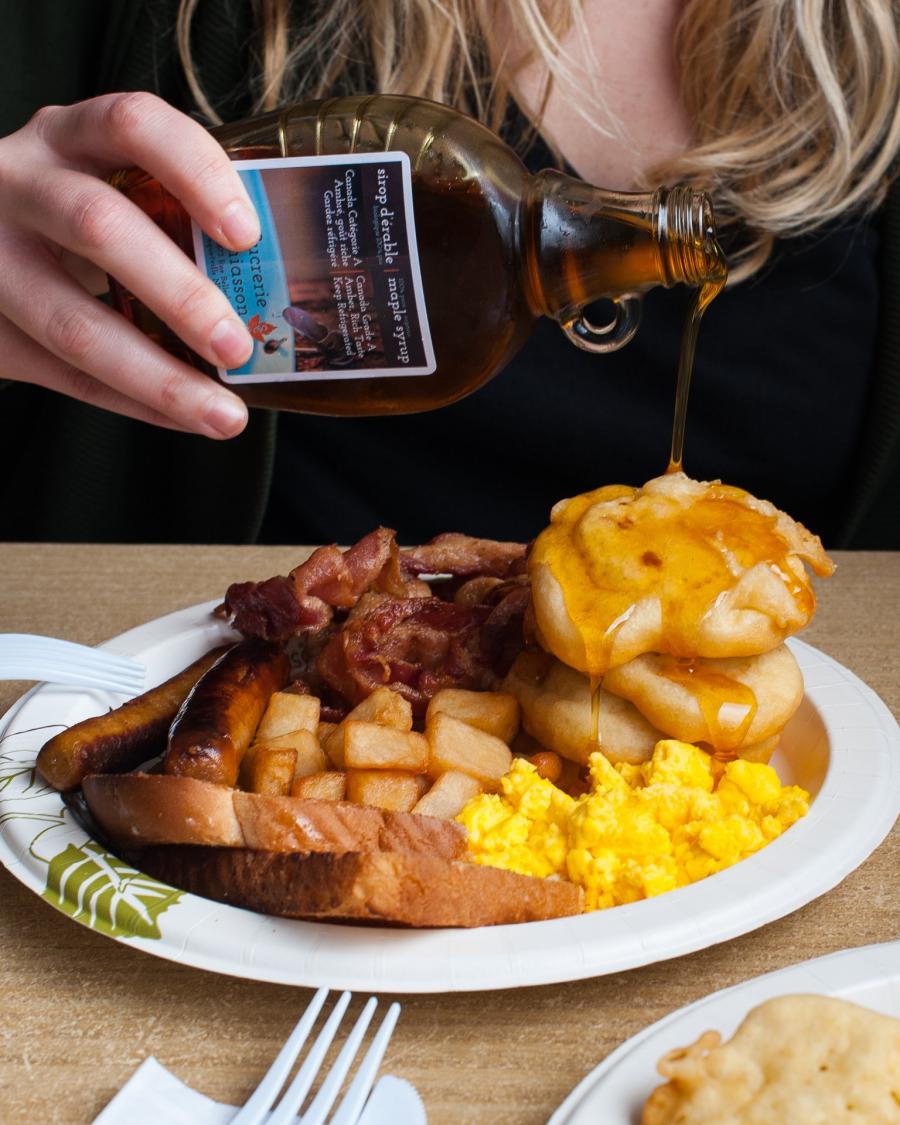 You can also find countless tempting maple products at farmers' markets and independent boutiques across the province. Maple syrup, maple taffy, jam, jelly, granulated sugar, candy, maple butter, and even maple vinaigrette or barbecue sauce—plus, many New Brunswick craft alcohol producers create delicious special edition maple-based drinks. You'll want to bring it all home with you!
Check out Maplelicious NB for more info and delicious maple syrup recipes.