Esgenoôpetitj Camp-Style Bannock & Foraged Mint Tea
Recipes from Barbara Bartibogue, Esgenoôpetitj (Burnt Church) First Nation
Yield: Two bannocks or about six to eight servings.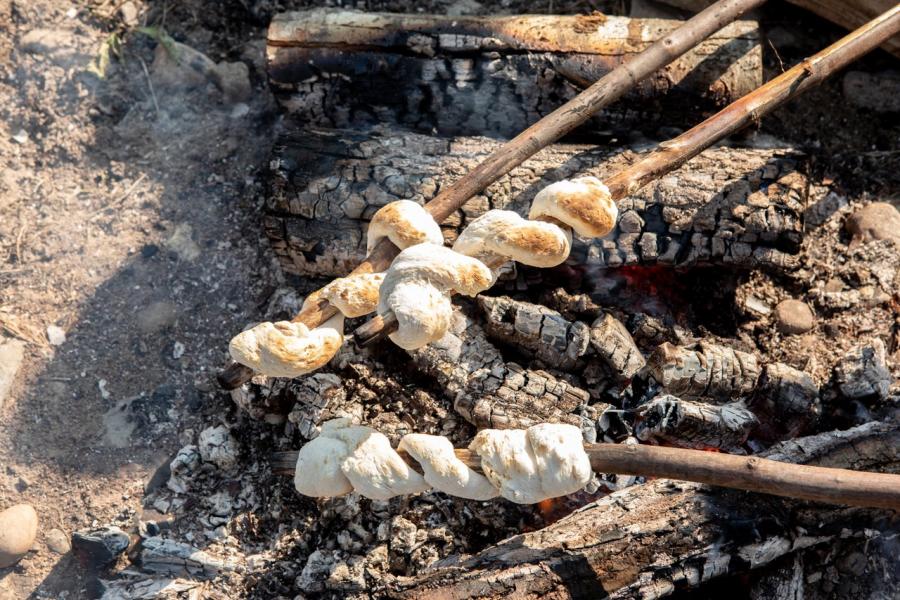 Ingredients
2½ cups (625 ml) all-purpose flour
5 tsp. (25 ml) baking powder
½ tsp. (3 ml) salt
2 tbsp. (30 ml) sugar
3 tbsp. (45 ml) lard
1 cup (250 ml) water
1 egg, optional
Directions
Combine flour, baking powder, salt and sugar in clean pail. Add lard. Rub in to form fine crumbs.
If using an egg, combine with water. Add to flour mixture. Stir to form a soft dough. Knead until smooth, about 10 seconds.
Lightly grease a heavy cast-iron skillet with lard and dust with flour.
Place half of the dough in the pan. Heat pan over live coals for five minutes.
Raise pan to 1½ feet above coals. Bake for 5 - 10 minutes longer or until underside is lightly brown and crusty.
Turn and bake on the other side for about 10 - 12 minutes. Bake remaining dough as above.
Options: bake 30 minutes, or deep fry until brown.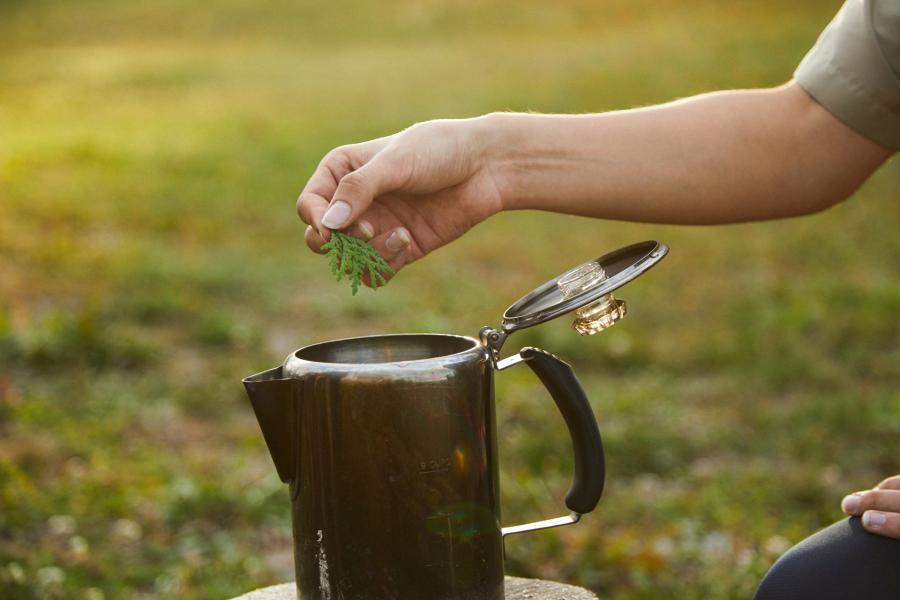 Mint Tea
Steep evergreen mint (nice green leaves with red berries) found in wooded areas. These mint leaves and berries are also handy when there is no water around. Eat as is. Great for chlorophyll, vitamin C and makes saliva when you are thirsty and there is no water around.