Do you trust your own perception? 
Cars simply don't roll uphill. It's impossible, right? Well, drive to the bottom of this world-famous hill, shift into neutral, and be prepared to be amazed. Your car will roll uphill in total defiance of natural law, even as your brain is telling you it's simply not possible. Is it magnetic, an illusion, or a gravitational mystery? Stories about Magnetic Hill have been around since the early 1800s, and this wondrous place has been puzzling visitors for decades. 
One of New Brunswick's Oldest Tourist Attractions
In the 1930s, an enterprising young woman, Muriel Lutes (Sikorski), who lived nearby, named the site Magnetic Hill and began selling ice cream and souvenirs to the growing number of visitors. By the 1950s, Magnetic Hill was Canada's third most popular tourist destination, after Niagara Falls and Banff National Park.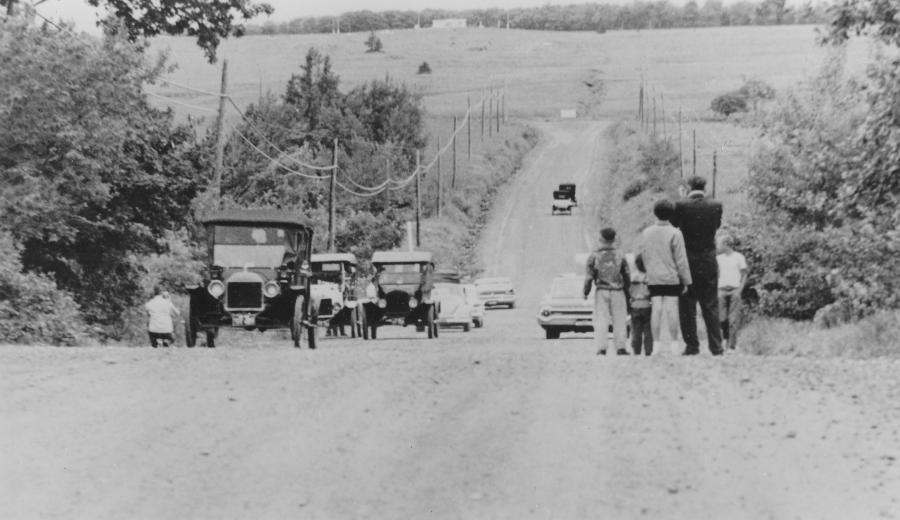 Other attractive discoveries in the area
While in the area, make the most of your curiosity. Magnetic Hill Wharf Village is a fun place to get a treat and handmade souvenir; Magic Mountain Amusement Park is packed with rides, slides, and games; and Magnetic Hill Winery is an award-winning winery on a 19th-century historic site that overlooks the city. Read to relax? Pamper your weary muscles at USVA Spa Nordik, a gorgeous thermal spa experience near the winery, and just minutes from downtown Moncton.