By Jessica Emin
The food culture in NB has been on the up-and-up, and with some of the best seafood and produce in the world, it deserves to be explored as a food destination. This province is so much more than fried seafood and lobster rolls at seasonal seaside digs (although we love it for that.) Travelling the province can also be a great food experience, whether for a quick bite in between activities, or an unforgettable evening-long dining meal.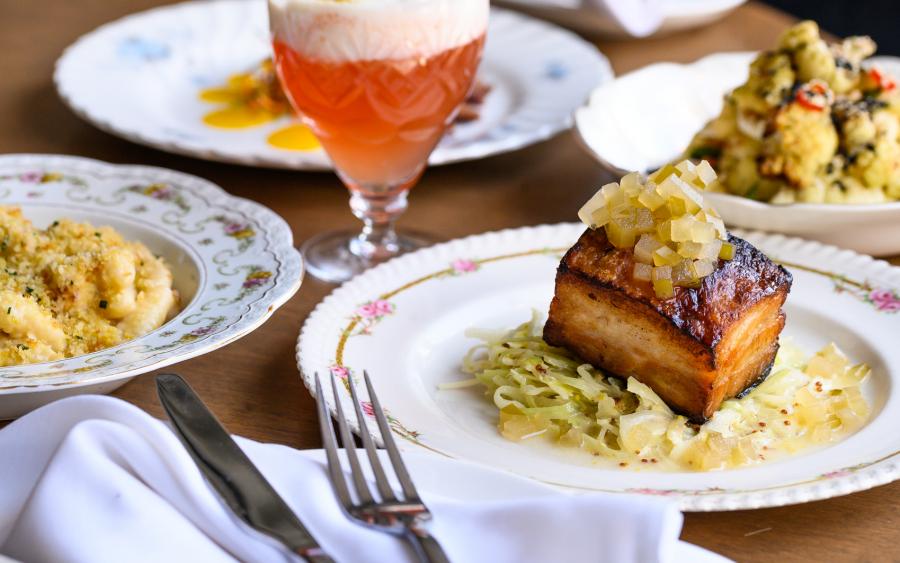 11th Mile
79 York Street, Fredericton
If you are looking for exceptional food that is flavourful and fresh in the capital city, visit this chic, cozy restaurant in downtown Fredericton. The menu of small plates, many of them with vegetables as the main attraction, makes it an ideal meet-up for sharing and tasting with friends. The small bar is a nice place to eat too, and have a drink from their creative cocktail menu. You can expect to find delicious handmade pasta, layered salads and great little bar snacks like house pickles and beef tostadas. A favourite plate from the last visit was pork belly with sauteed cabbage, mustard cream and pickled apples.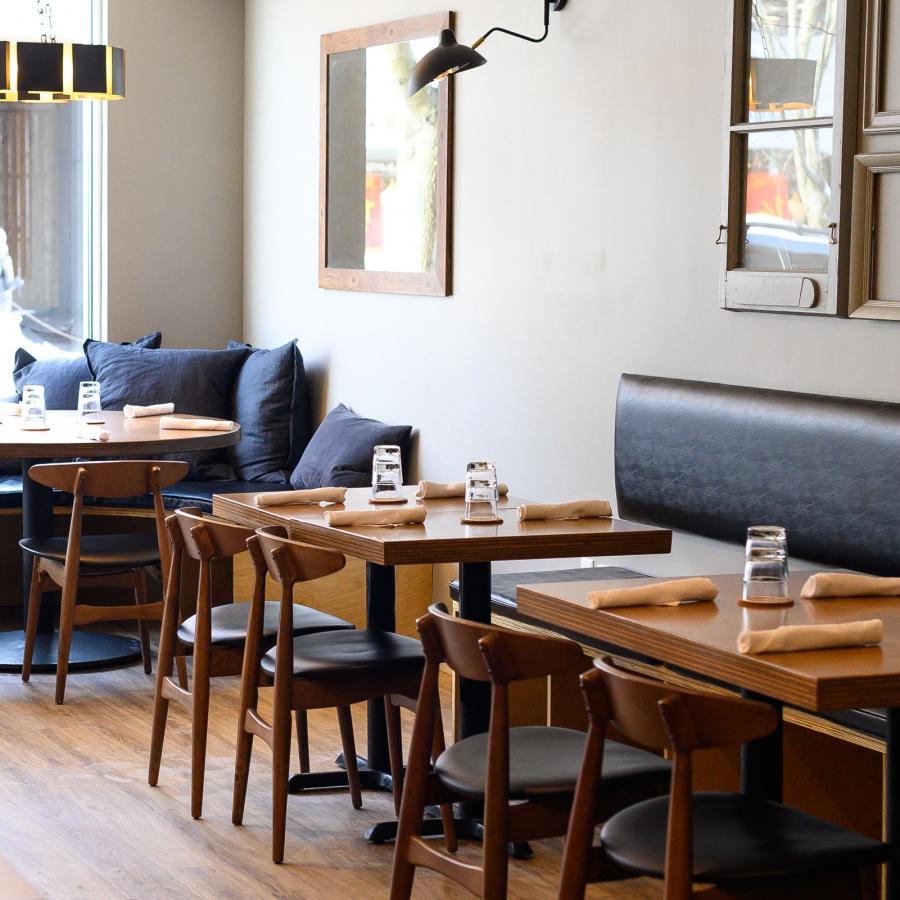 🍽 🍽 🍽
---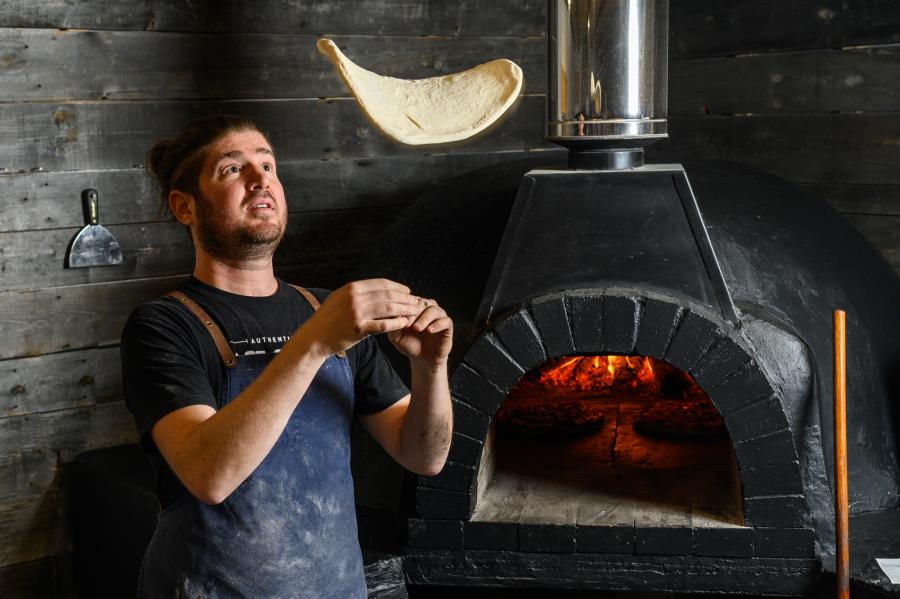 Atelier Gourmand
803 Chaleur Street, Charlo
This is not necessarily the kind of restaurant you just happen upon, because this ultra-charming pizzeria is located in a building no bigger than a large living room, behind the restaurant owner's residence on a rural road. Atelier Gourmand does mostly take-out, but there is a long counter that flanks the front windows with bar stools where you can sit in and devour a pie. The wood-fired pizza oven was hand-built by the chef, and they serve around 60 pizzas per night. Their bubbly, slightly charred dough and sauce is delicious, so you can't go wrong with a classic margarita, but if you're feeling for something extra there is lots of variety, like the donair pizza or the philly cheese steak pizza. The drive might be long depending on where you are travelling from, but the 4 minutes it'll take for the pizza to cook in the piping hot, fiery oven is well worth the trip.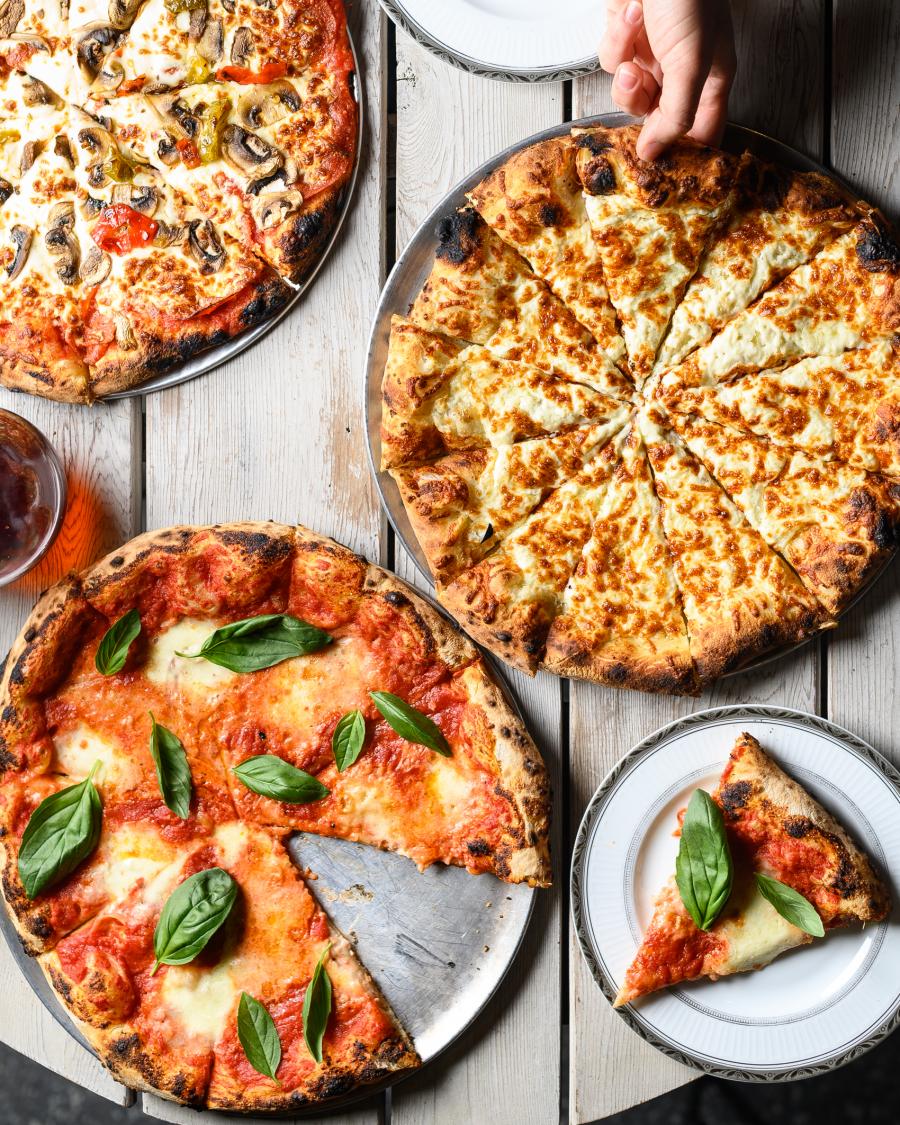 🍽 🍽 🍽
---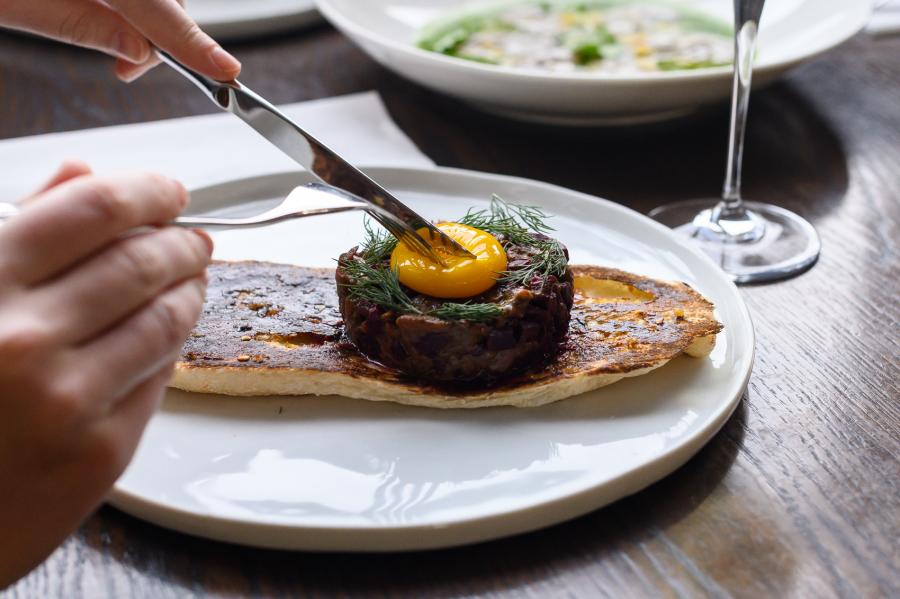 Les Brumes du Coude
140 Botsford Street, Moncton
Tucked inside a large refurbished school room in a century-old building that now acts as an Acadian cultural hub for local artists, is restaurant Les Brumes du Coude. Its name translates to fog on the elbow or fog on the bend, which refers to the Petitcodiac River that runs between Moncton and Riverview. High ceilings, wood finishings and tall windows make for a unique restaurant space. A narrow bar extends down two sides of the room, like an "L" shape, separating the kitchen and bar from the dining room. The back bar is adorned with the expected spirits bottles and barware, but also with cake stands and cookie trays filled pastries, macarons and cake by-the-slice. The menu is adventurous, with dishes of raw seafood or spicy steak tartare, but also comforting noodle soups with rich broth or duck filled dumpling. The menu changes frequently so expect to be able to try something new every time.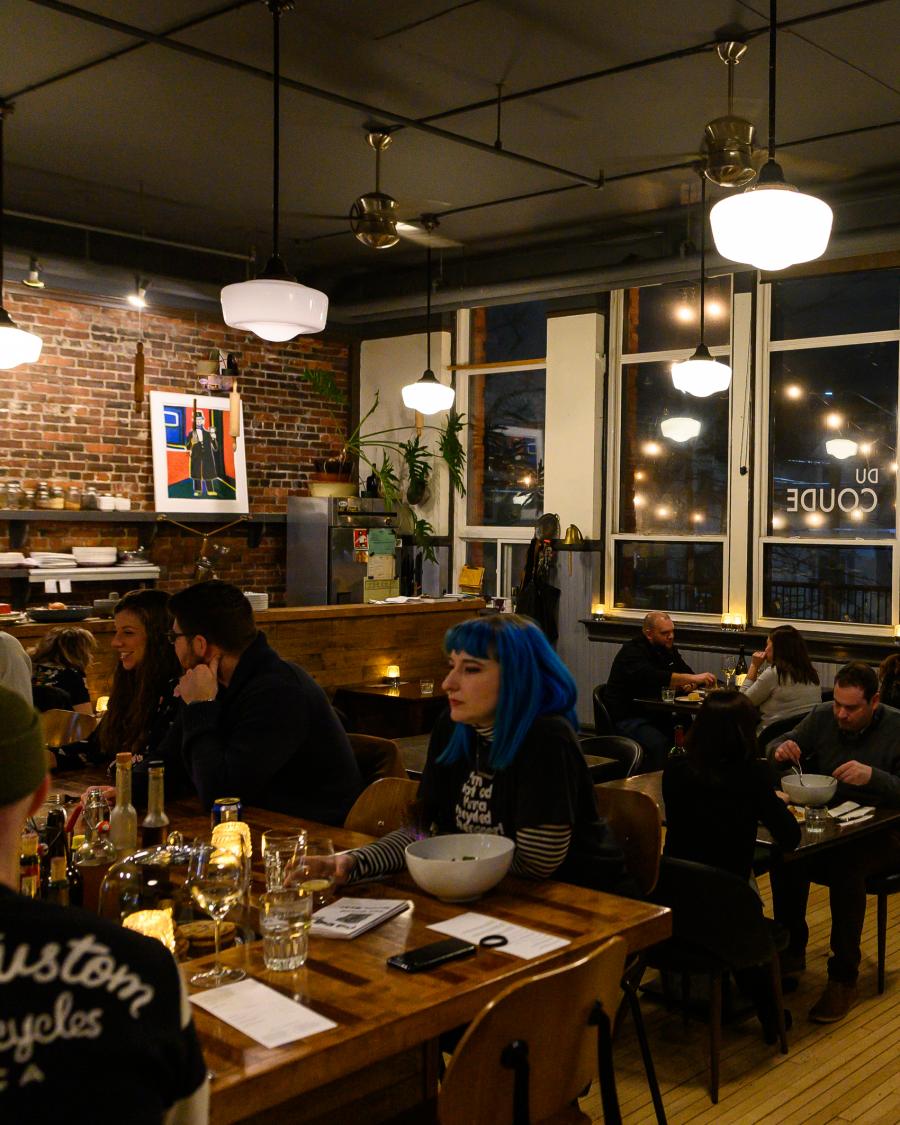 🍽 🍽 🍽
---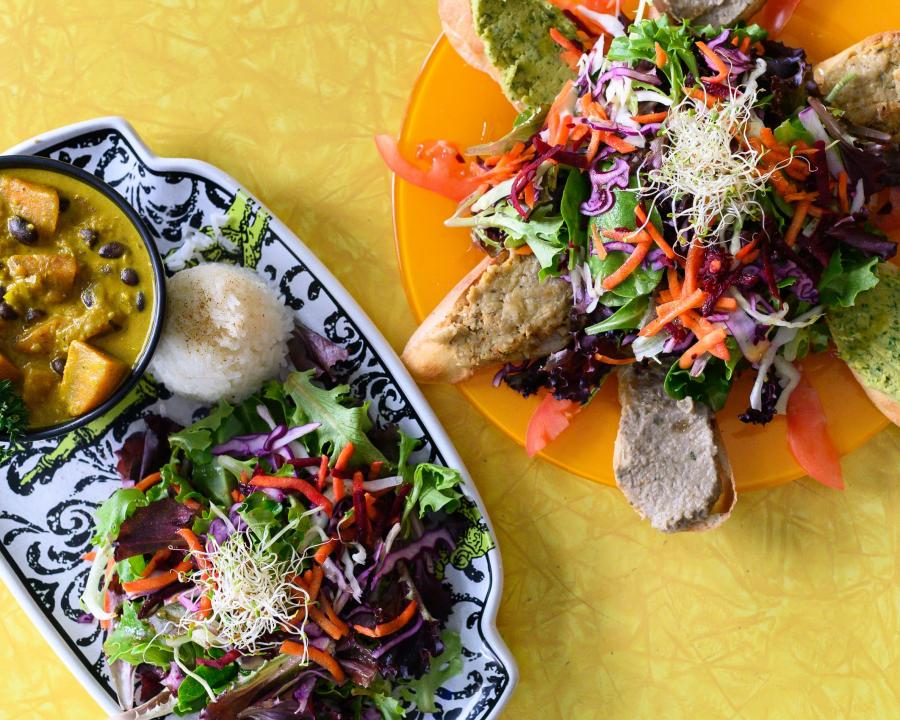 Cafe Lotus Bleu
52 Canada Road, Edmundston
This laid-back community hub cafe serves up healthy, vegetarian sustenance offering the perfect balance between flavourful tastes and smart eats. Delicious coconut curry or a sandwich with vegepate are great choices. Salads, stews, bowls full of vegetables make it a must stop on a long road trip to refuel, read, caffeinate, and even map out some of the next adventures.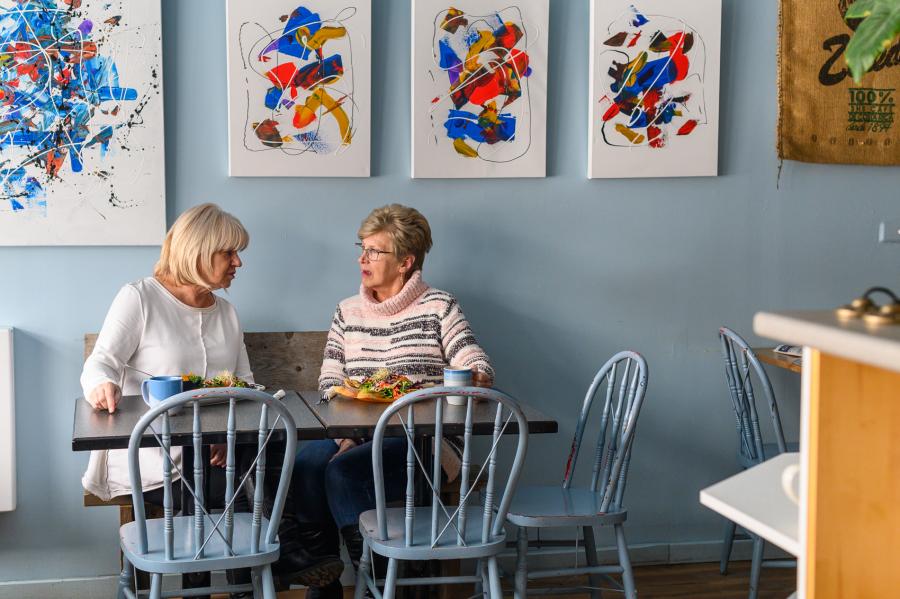 🍽 🍽 🍽
---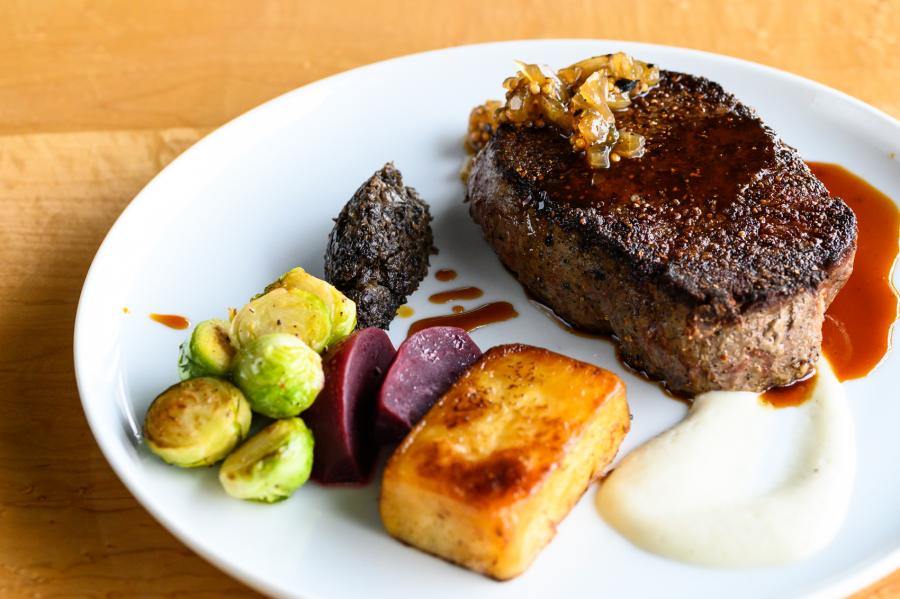 Fresco Kitchen
224 King Street, Bathurst
In the heart of Bathurst, in a small cluster of business—coffee shops and breweries—you will find this charming bistro. The menu takes regional favourites like mussels or crab and elevates them beyond their expected presentation into a new realm. A roulade of fillet of sole, served with Bay of Chaleur snow crab legs, roasted celery root, Parisian-style potatoes and a rich shellfish bisque is a beautiful example of a plate that feels both upscale in the way that it is presented, but also simple as it combines much loved regional ingredients. There is usually a selection of pasta on the menu, and a pasta feature; they make the noodles every day by hand with their antique machine.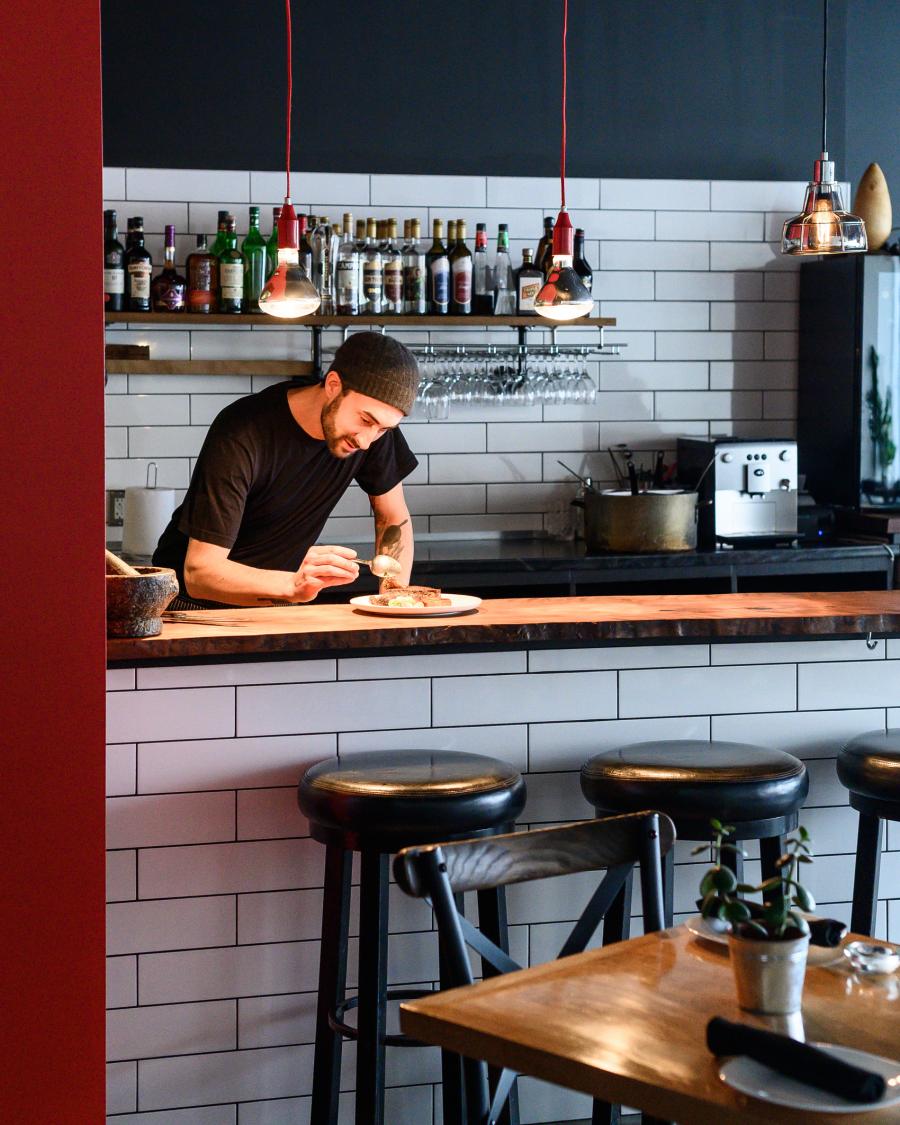 🍽 🍽 🍽
---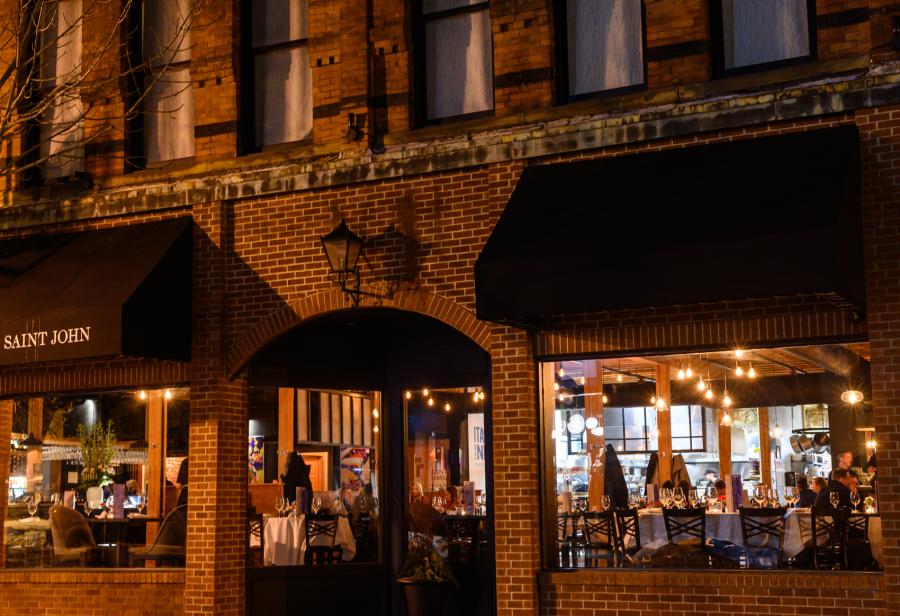 Italian by Night
97 Germain Street, Saint John
This restaurant began its story years ago in Saint John as a weekend evening pop-up, but has transformed and grown into one of the biggest and most loved restaurants in the city. With warm romantic lighting and crisp tablecloths, this is the spot in town where couples go for a date, or an anniversary. All pasta is hand made in house, there is a large menu of artisanal pizza, and then classic Italian appetizers like burrata with basil puree and roasted tomatoes, and crispy calamari served with arrabiata sauce. The classic seafood linguine is go-to with a mountain of noodles, scallops, shrimp and baby clams in a white wine butter sauce. There are also chef favourites like the fettuccine di Sorrento a pasta dish with creamy sauce with orange juice, zest, parmesan and prosciutto, which finds a perfect balance between sweet, salty and citrusy; a refreshing pasta with surprising flavours.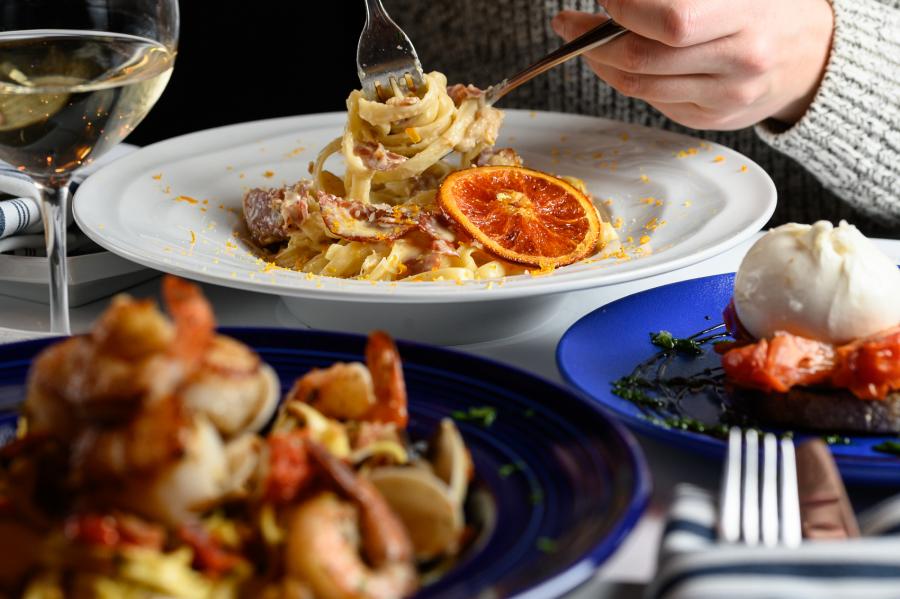 🍽 🍽 🍽
---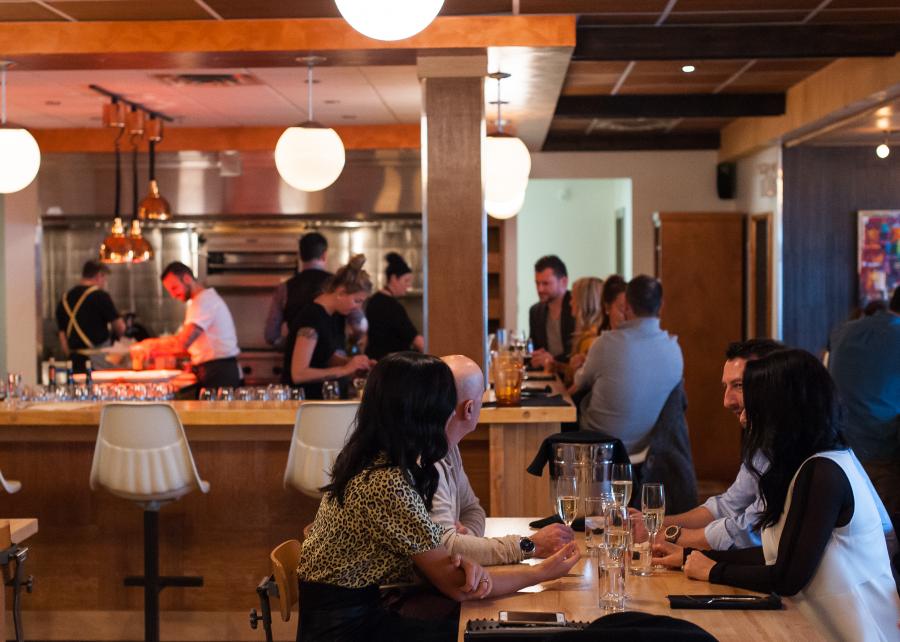 Origines: Cuisine Maritime
49A Saint-Pierre West Boulevard, Caraquet
Have you ever eaten a fine dining meal behind a fried chicken joint? Origines is in coastal Caraquet, behind the popular fast-food chain Dixie Lee, but you'd never know once you walk into the gorgeous dining room which looks onto the ocean through a large wall of windows and a sunroom. The modern kitchen is open concept, flanked by a rustic wood bar with seating. The bar is one of the best seats in the house, where you can easily observe cooking and plating. The dishes are small and very artful and creative. The chef makes use of many local flavours and proteins, and their tasting menu is an arc of flavour, from light raw things, like an arctic char tartare, to heavier dishes, like a parsnip stuffed pasta with foie gras, and then dessert. The menu changes often and with the seasons so keep watch.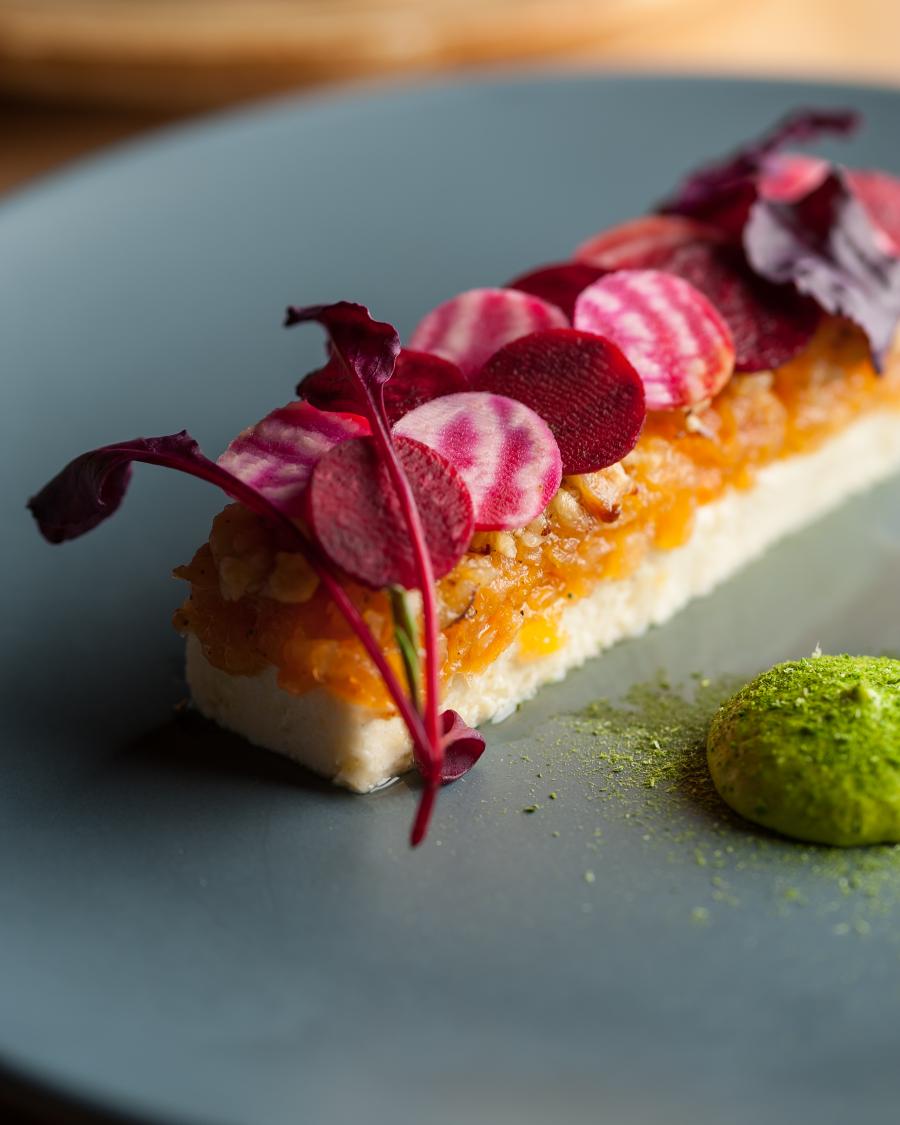 🍽 🍽 🍽
---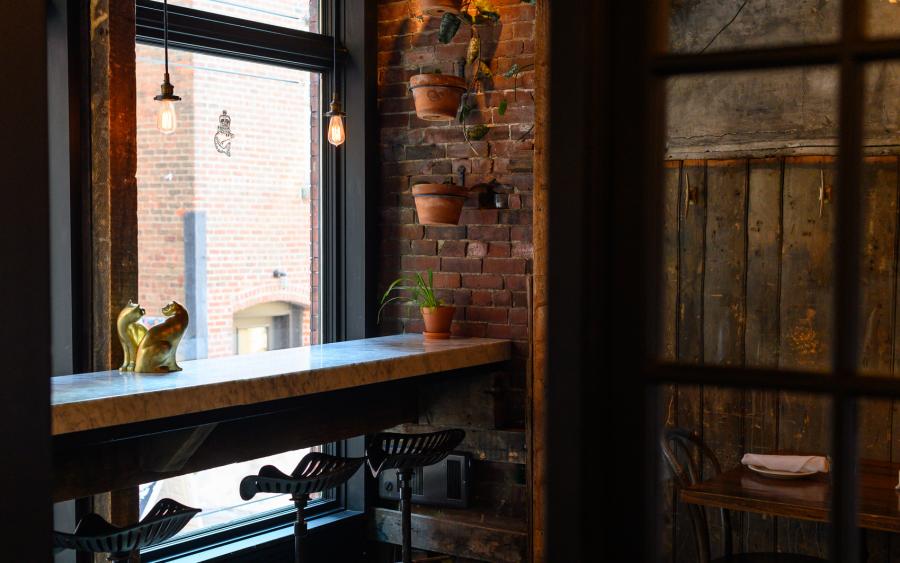 Port City Royal
45 Grannan Street, Saint John
There is no cozier, more rustic, or more inviting place in Saint John than at this restaurant with two distinct dining rooms, the bar, and a lounge with large luxurious brown leather couches. Making use of only local products and food, the chef cures meat, pickles vegetables, and makes jams out so that guests can enjoy the local bounty all year. On Wednesdays the menu is switched up, and the team makes ramen with homemade noodles and different toppings depending on the week. The rest of the menu makes use of the best parts of our terroir like blueberries, apples, fiddleheads, Brussels sprouts, local pork and eggs, or maple syrup.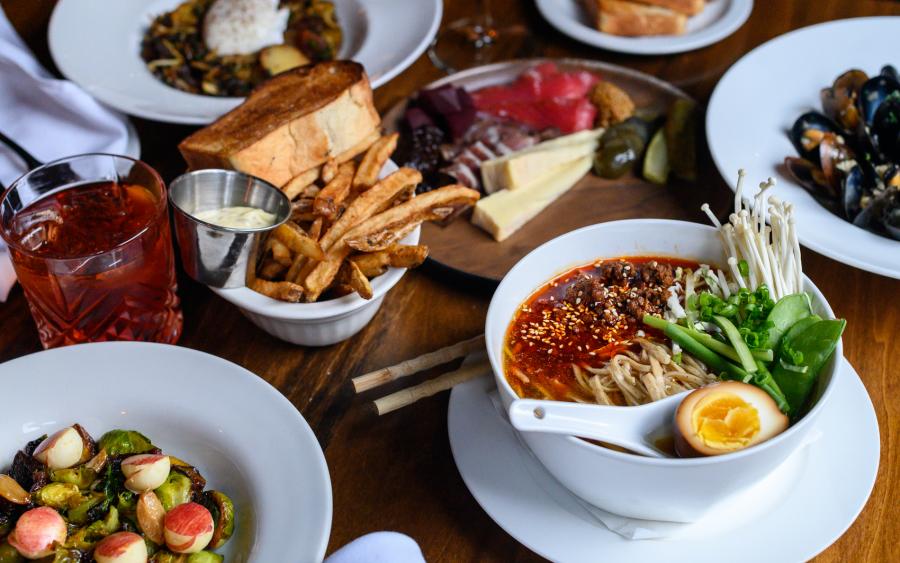 🍽 🍽 🍽
---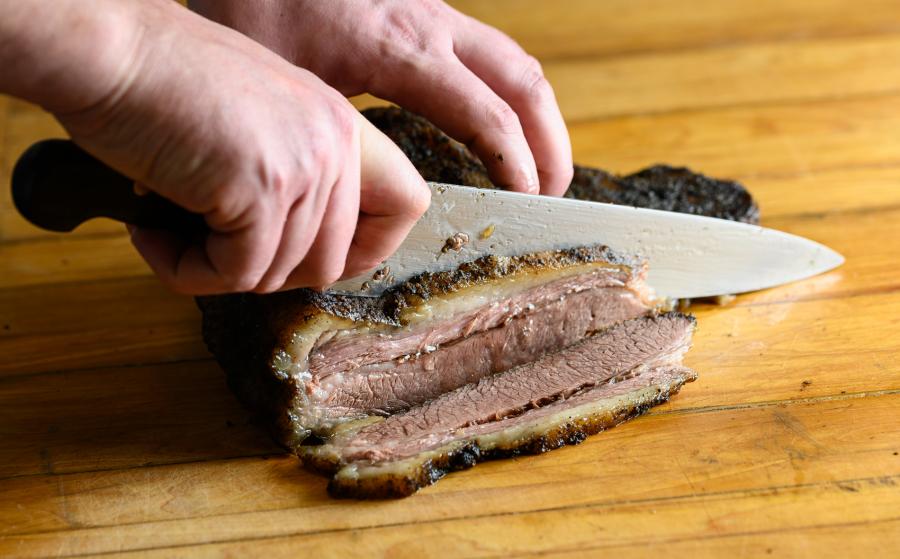 Smoke on the Water
66 Roseberry Street, Campbellton
After a long day hiking or skiing at Sugarloaf, this would be the ideal recharge meal and drinks. Smoke on the Water makes incredible smoked barbeque; brisket, ribs, pulled pork and turkey. The menu includes many different smoked meat sandwiches, piled with slaw and pickles. There is also poutine and even a potato chip nacho, both with smoked meat on them. The real star is the platter though, where you get 3 meats, including the incredible, tangy saucy ribs, cornbread, homemade hot sauces and 2 sides. The sides are not outshined by the smoked barbecue; the sweet potato salad with corn, or mac n' cheese with smoked bacon are not to be missed. The location is also home to Artisan Brewing Co., a microbrewery, tap house and high end cocktail bar.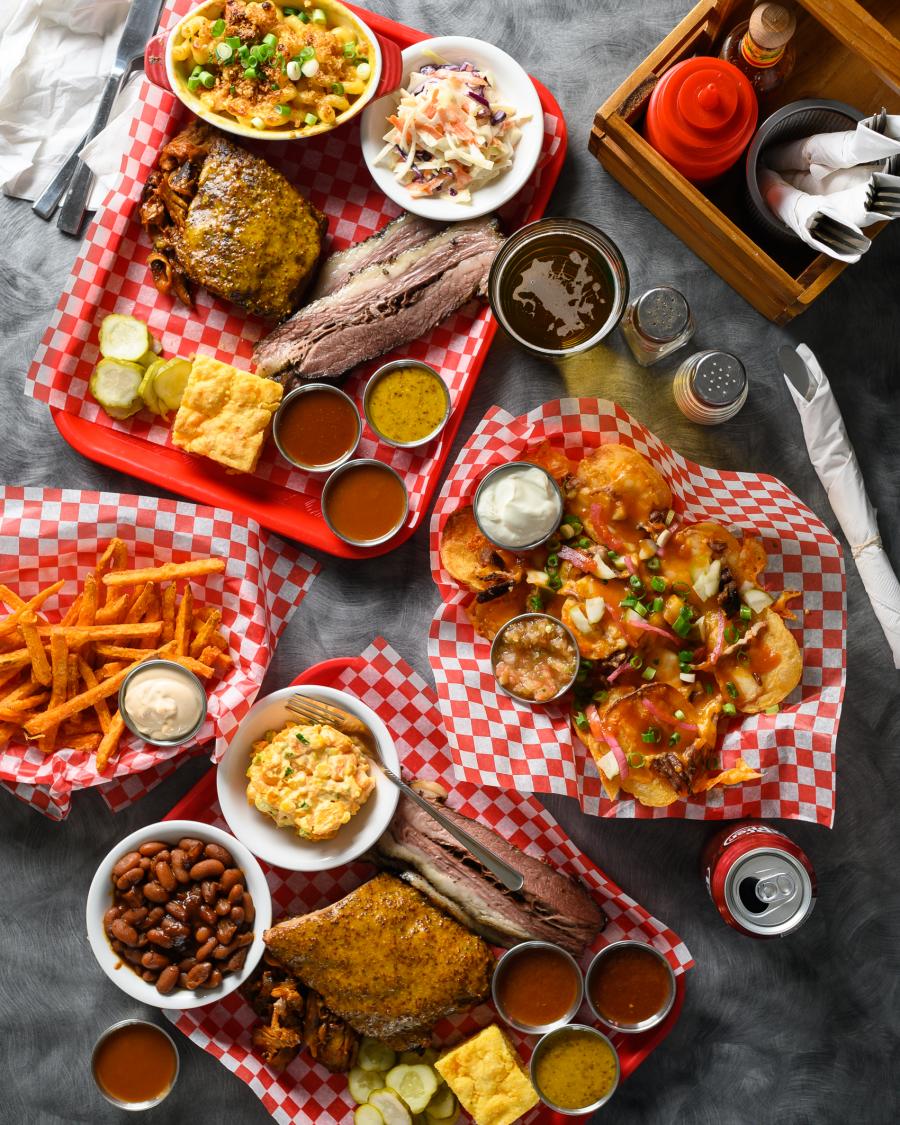 🍽 🍽 🍽
---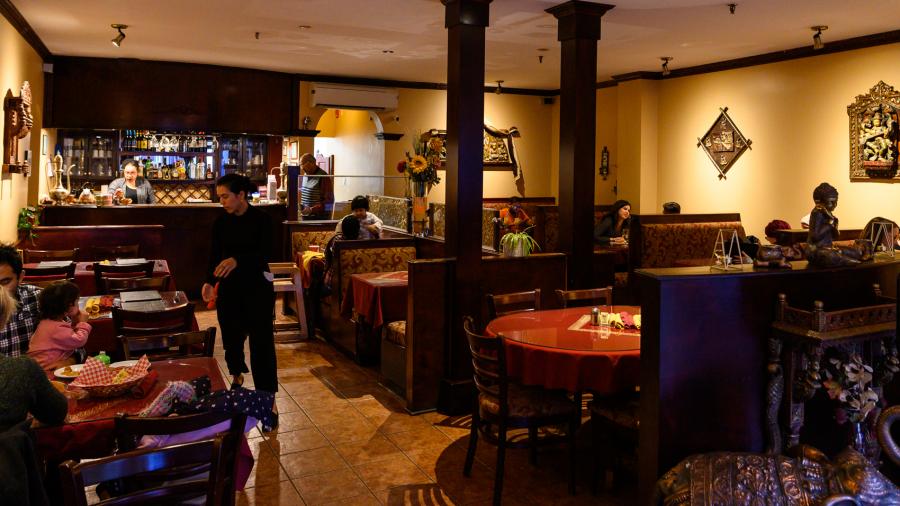 Taj Mahal
882 Main Street, Moncton
This downtown Moncton staple has been open since 2003, and is always teeming with folks of all ages, with large spreads of beautiful Indian food strewn across their tables, sharing, and dipping into each other's serving plates. The scent of rich spiced sauces and tandoor baked naan hit you immediately when you enter the restaurant. The inside is classy, but not fancy; a laid-back atmosphere but with a colour palette of rich mahogany, burgundy and brass. The standout dishes here are the rogan josh, lamb cooked in clarified butter, spices and saffron, and chicken coconut curry cooked in a coconut cream and tomato sauce with South Indian spices and herbs. Get plenty of their garlic naan flatbread to sop it all up, and a bit of basmati rice. Finish the meal with the mango lassi, a cold, sweet fruit and yogurt drink, otherwise the pistachio ice cream called kulfi is your next best choice.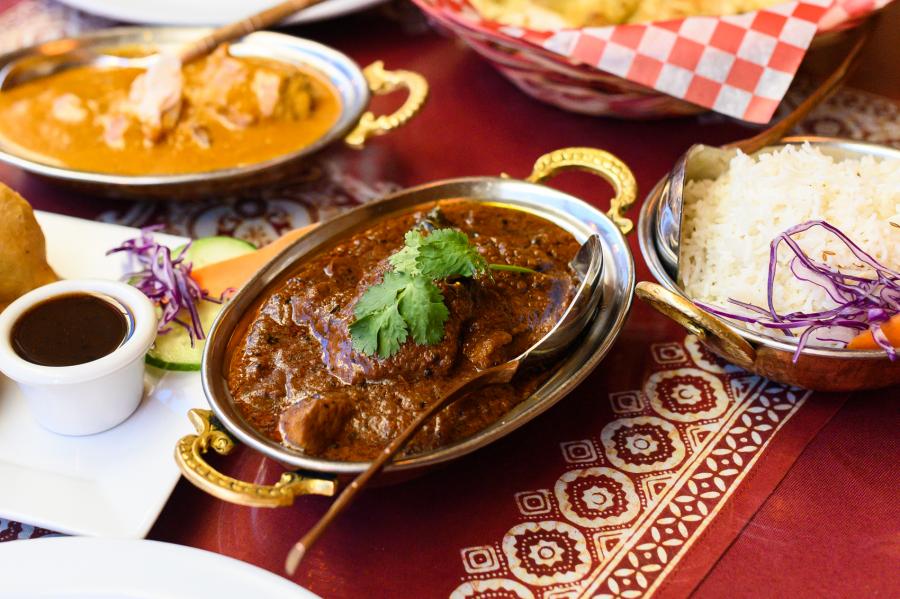 The province is teeming with great food experiences, and often celebrates the fantastic seafood and produce we have locally. Whether you want fried clams and mussels by the sea in your beach wear, a pub with great fried chicken and live music, or a coursed out fine-dining feast you'll find it in New Brunswick, and when you do, share it with us by tagging #ExploreNB or @destinationNB. Follow my food adventures in New Brunswick and around the east coast @eatwithjessie
🍽 🍽 🍽