Antique shops, vintage boutiques and thrifting in New Brunswick
Making pit stops on a road trip is half the fun, and what's better than finding treasures along the way! New Brunswick has great antique, vintage, and thrift shops where you can let your imagination and creativity guide you to hidden gems (that you can take home!) 
Whether you're on an urban shopping spree or going off the beaten path, stop in at any of these great locations and see what you can find.
Let us know your favourite vintage shops by tagging #ExploreNB on Instagram.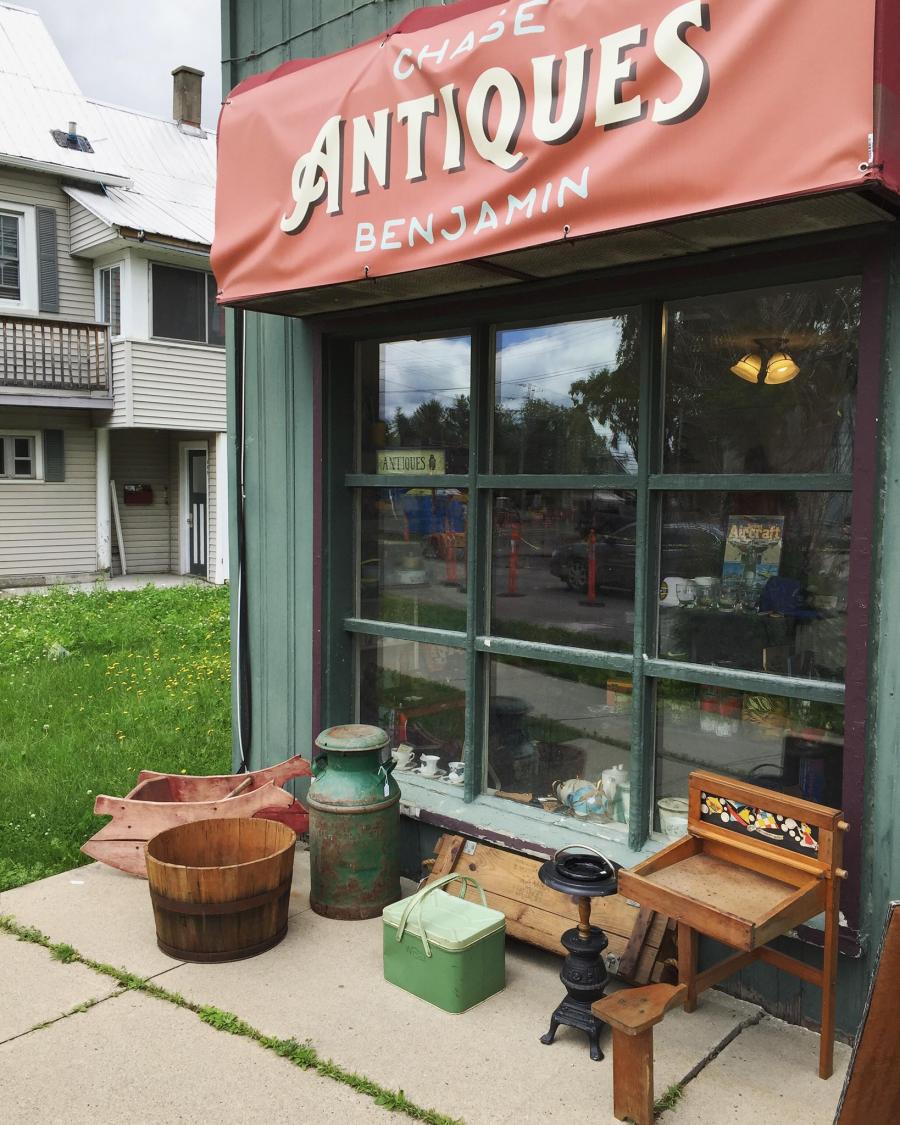 Chase Benjamin Antiques
111 King St., Fredericton
Tucked at the edge of downtown Fredericton, pop in for quirky vintage toys and awesome collectibles. The ever-changing inventory holds tons of vintage books, tabletop décor and retro kitchen items. A little something for the collector inside you. Open year round.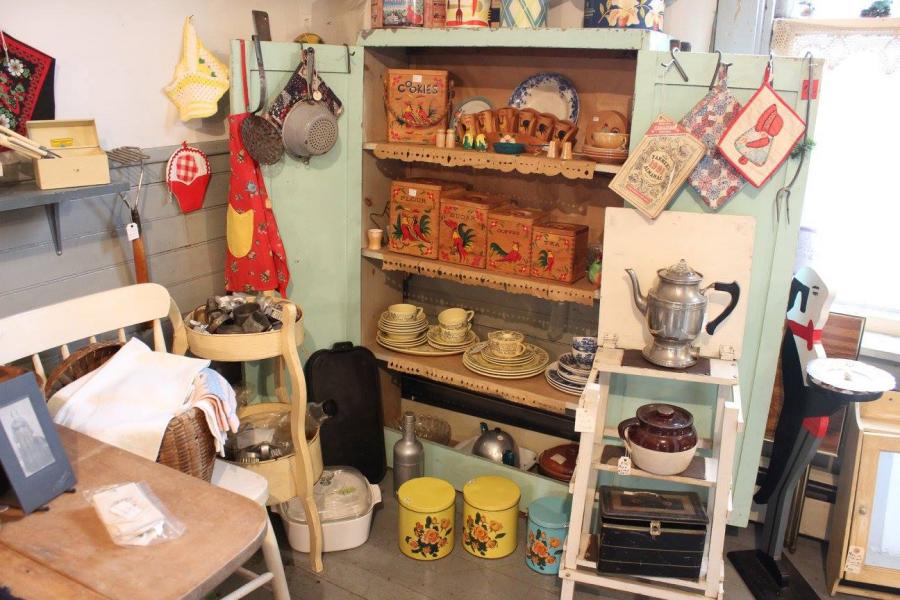 B & R Antiques 
30 Park St., Sussex
If you like digging for a splendid find, this may be just the place for you. Filled with everything from old oil cans to wooden toboggans, and everything else except the kitchen sink (although there may be one of those in there too). Next time you're in Sussex admiring the murals, make sure you stop in! Open year round.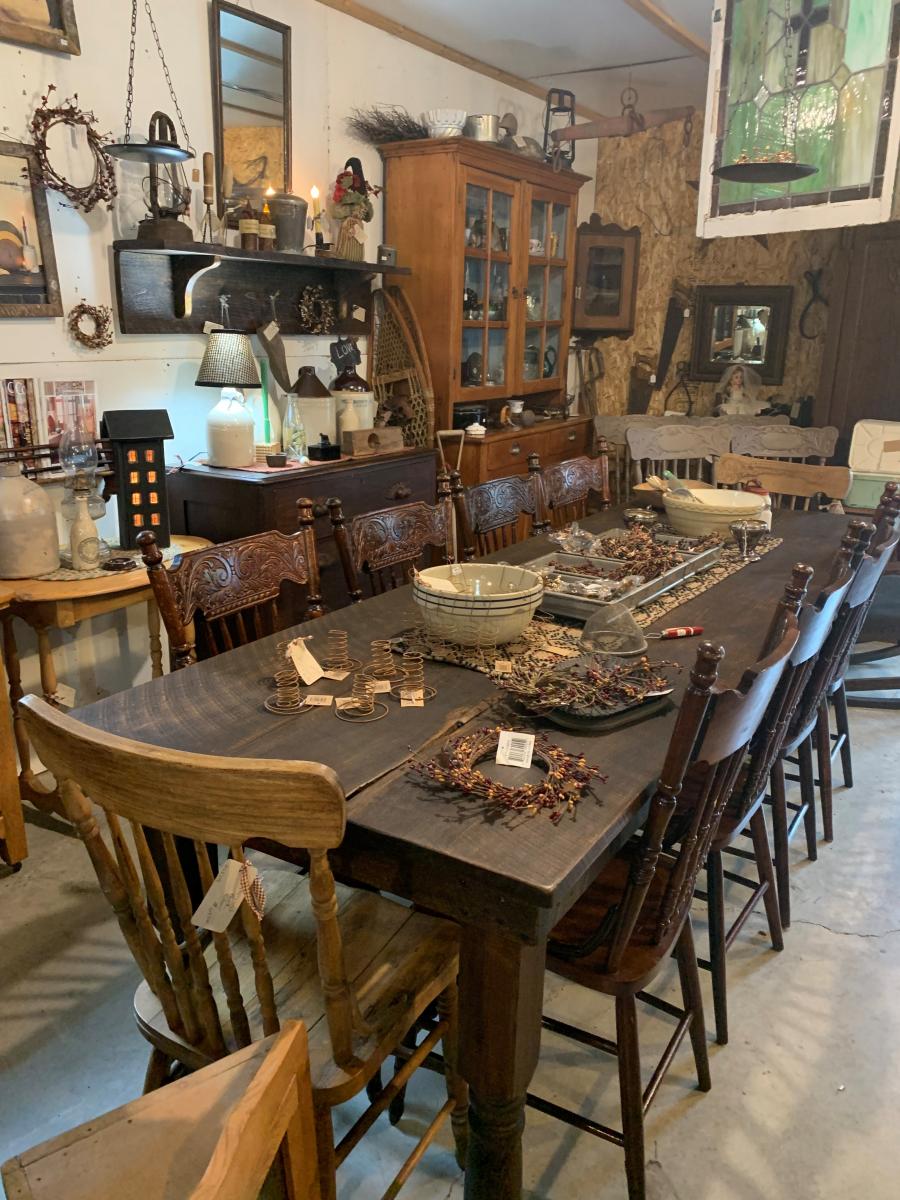 Bloomfield Treasures Antiques & Primitives
310 Route 121, Bloomfield
Two levels of treasures to browse! They carry antiques from the 1880s to the roaring 20s. There are always treasures to be found here. From reclaimed lumber harvest tables, to primitive décor and paint supplies (to spruce up your finds), make sure you stop in if you're driving between Sussex and Saint John. Open year round.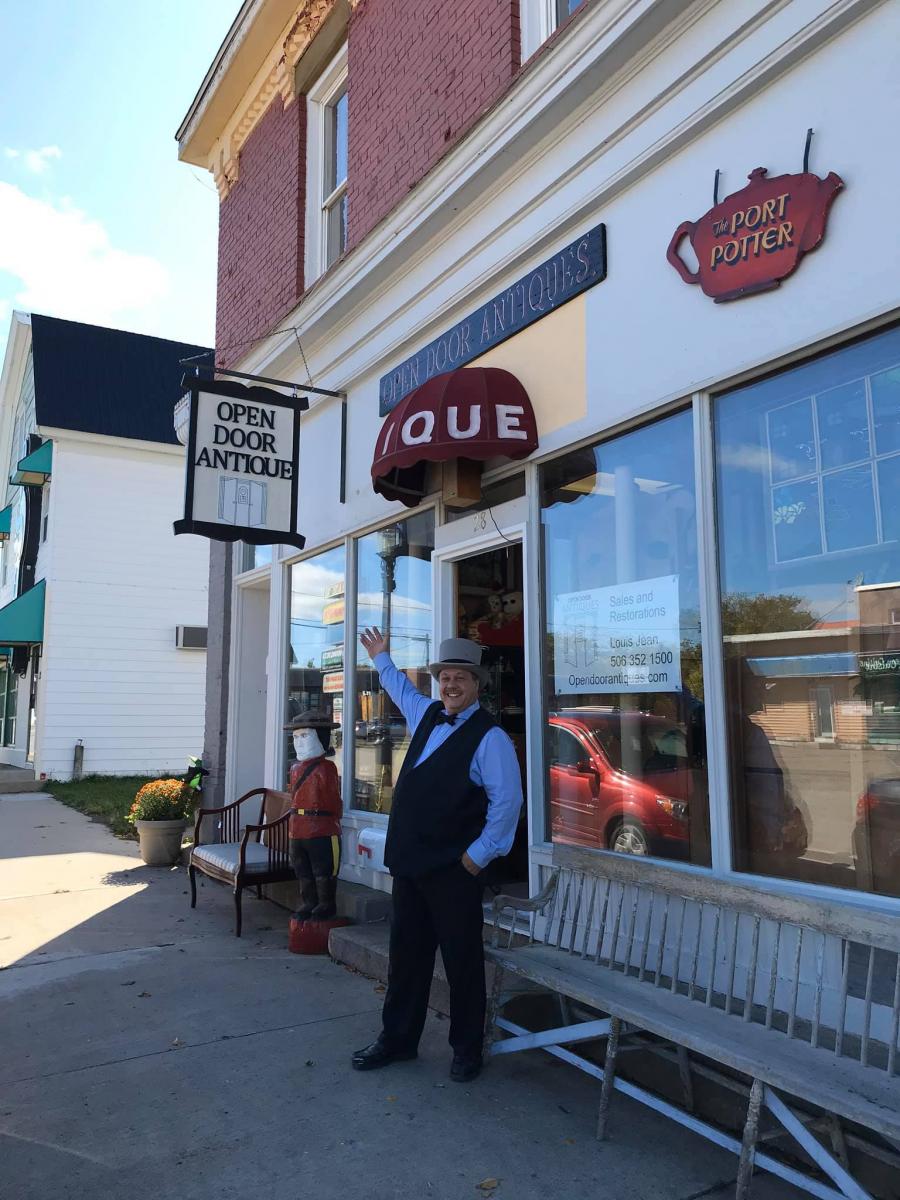 Open Door Antiques 
28 Cunard St., Miramichi
Step back in time in this charming antique shop where you'll find furniture pieces, collectibles and a passion for anything antique. Their selection will tug at your heartstrings as you relive moments from your past, with vintage toys or those plates grandma used to bring out for Sunday dinner. Come on in, the door is open! Open year round.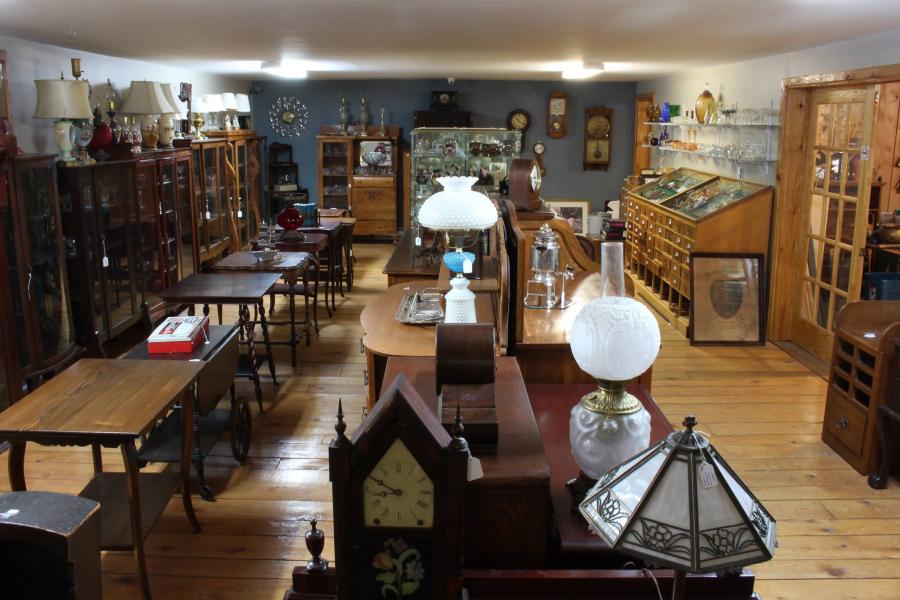 Antiques Plus 
26 Quinn Rd., Belledune 
Atlantic Canada's biggest antiques store is stuffed to the gills with treasures of all kinds, including antiques, collectables, vintage items, signage, sports memorabilia and much more. Grab lunch, a coffee and a cookie at the cute café on site before getting lost in the collections. Go with lots of time, as you'll want to inspect every row of the huge warehouse. Open year round.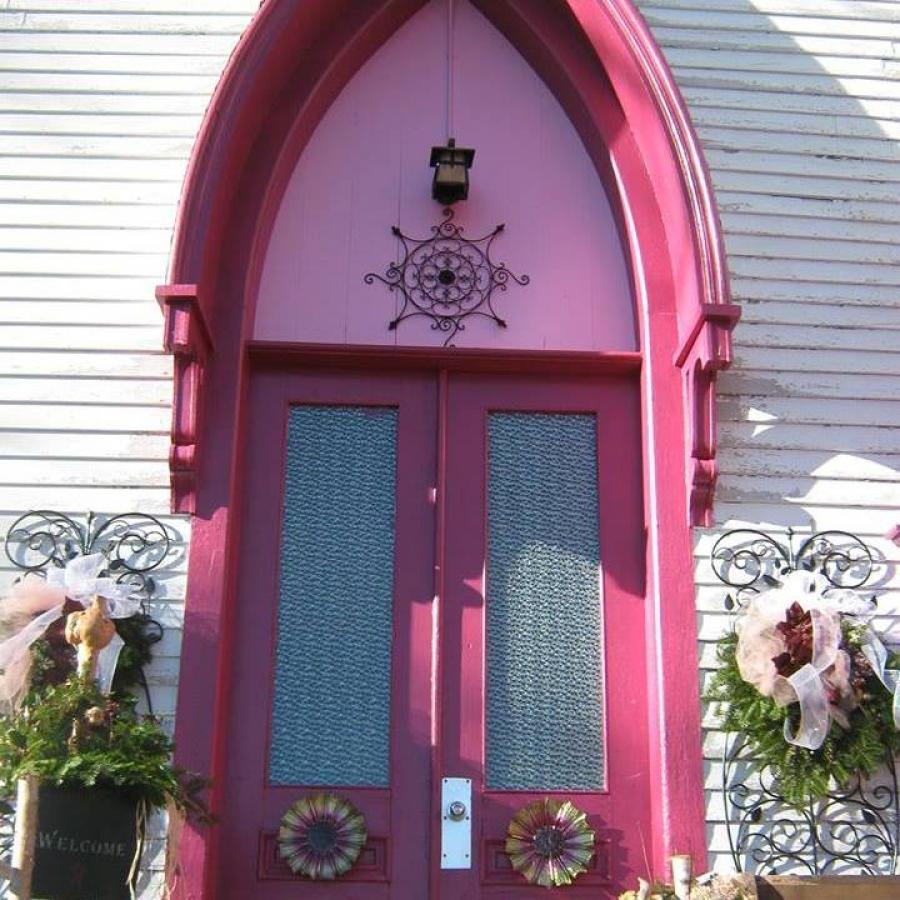 Pink Church Boutique 
3990 Route 114, Hillsborough
This vintage shop is housed in an old church, where they sell weird stuff and cool junk, so if that's your thing this is the place for you! From retro furniture to vintage clothing, you're sure to find a hidden gem or two. When you spot the church with the hot pink doors, you know you've arrived somewhere pretty special.
 Open from April to the end of October, then on Saturdays in November and December.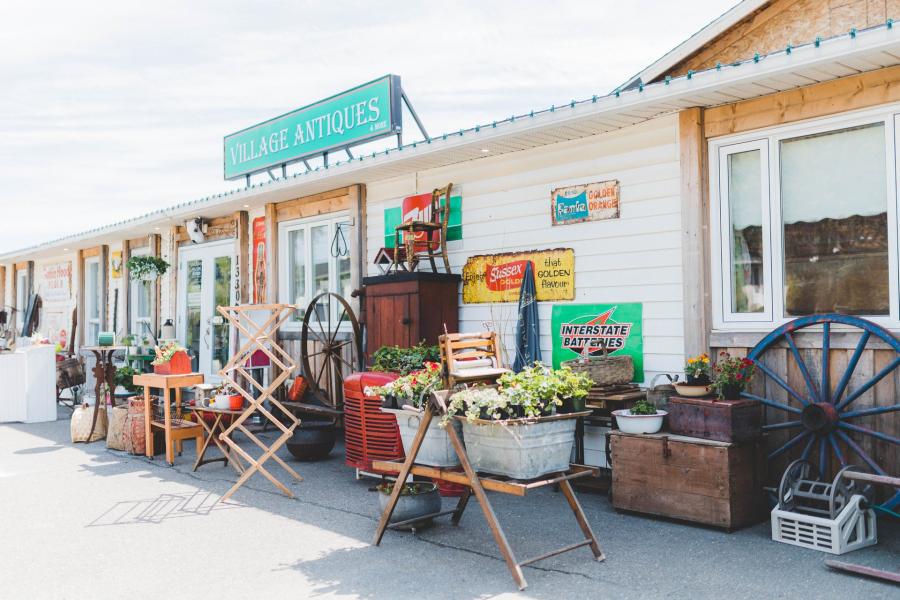 Village Antiques and More
1330B Tobique Rd., Drummond
Just outside Grand Falls on the road to New Denmark and Plaster Rock, this little antique shop has an ever-changing stock for every collector. It's worth the visit not only for the finds, but for the kind welcome and friendly chat with the knowledgeable and resourceful owner.
 Open year round by chance or by appointment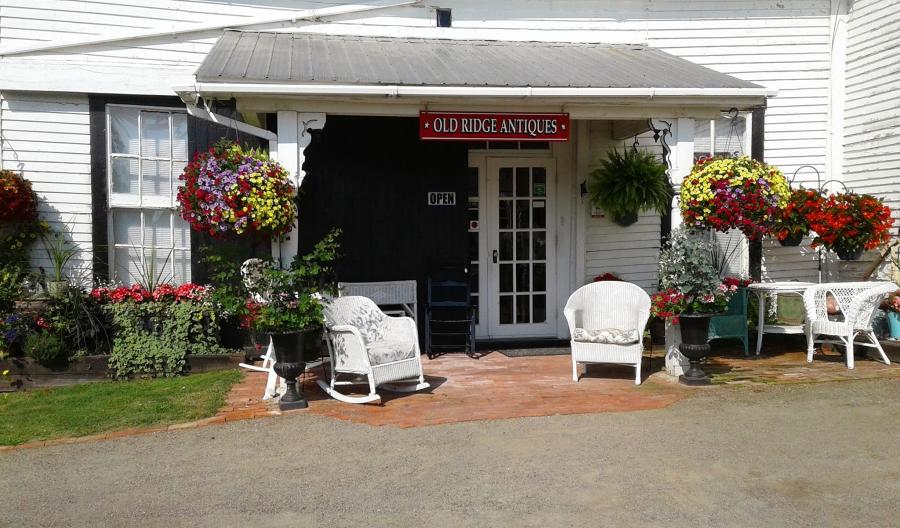 Old Ridge Antiques
9296 Route 3, Old Ridge (St. Stephen)
The charming owners of this antique store welcome you to stop in and see their beautiful wares; whether you're looking for antique jewelry, vintage kitchen ware or beautiful Victorian furniture, this store has something for everyone! Open from mid-spring to the Holiday season.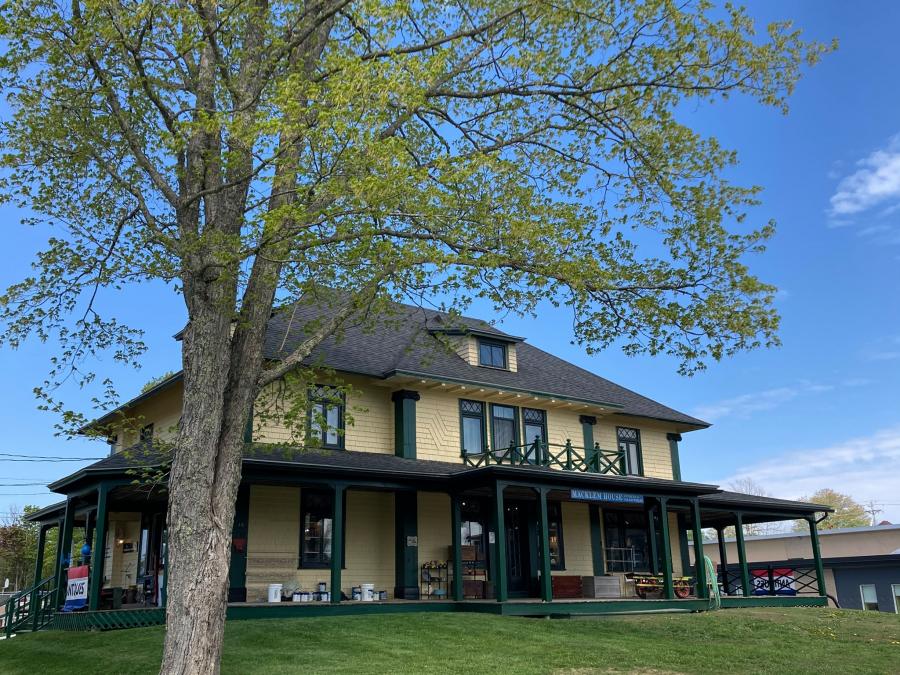 Macklem House Antiques and Collectibles
46 Reed St., Saint Andrews
As you're heading into Saint Andrews to enjoy the sea air, pop in to Macklem House, a beautiful grand home turned antique shop. This shop has a little bit of everything with lots of variety, including an impressive vintage record selection. A large wrap around veranda also offers lots of treasures so make sure you step out to see their full selection. Open from May to October, or by appointment.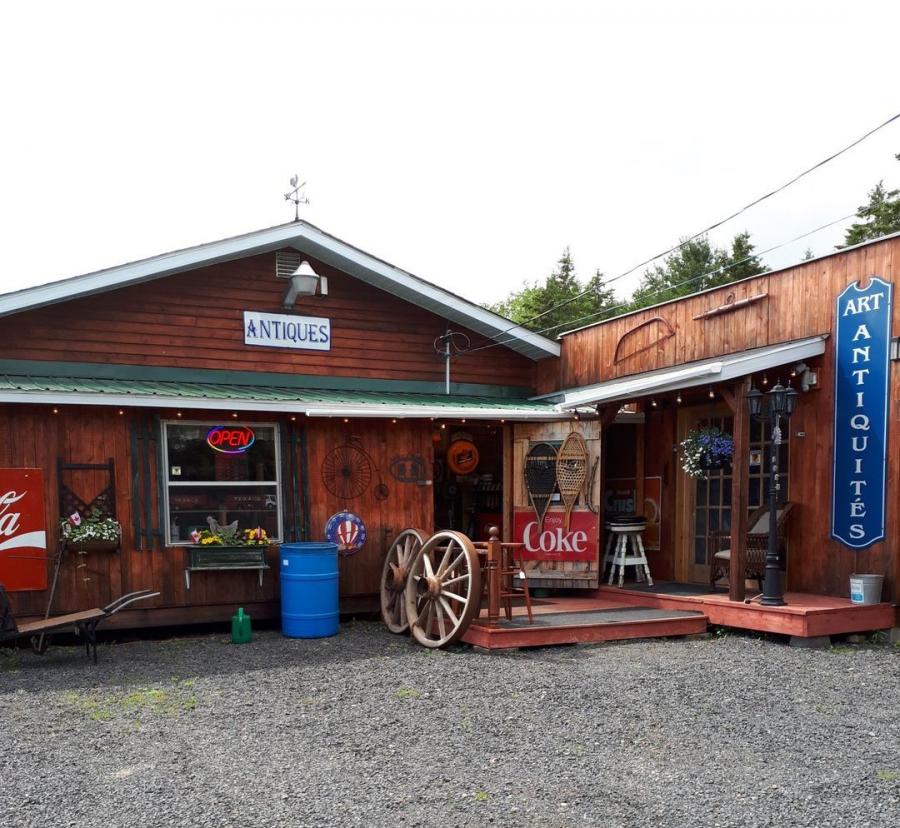 Route 8 High Wheeler Antiques & Collectibles 
9523 Route 8, Doaktown
Need to take a break on your way up the Miramichi? Stop into this eclectic vintage and antique shop right on Route 8. From vintage dishware to antique lighting, toy soldiers and old road maps—this place is full of treasure to decorate your home or repurpose with a little imagination. Look for the giant High Wheeler Bicycle, you can't miss it! Open from May to the Holiday Season, or by appointment.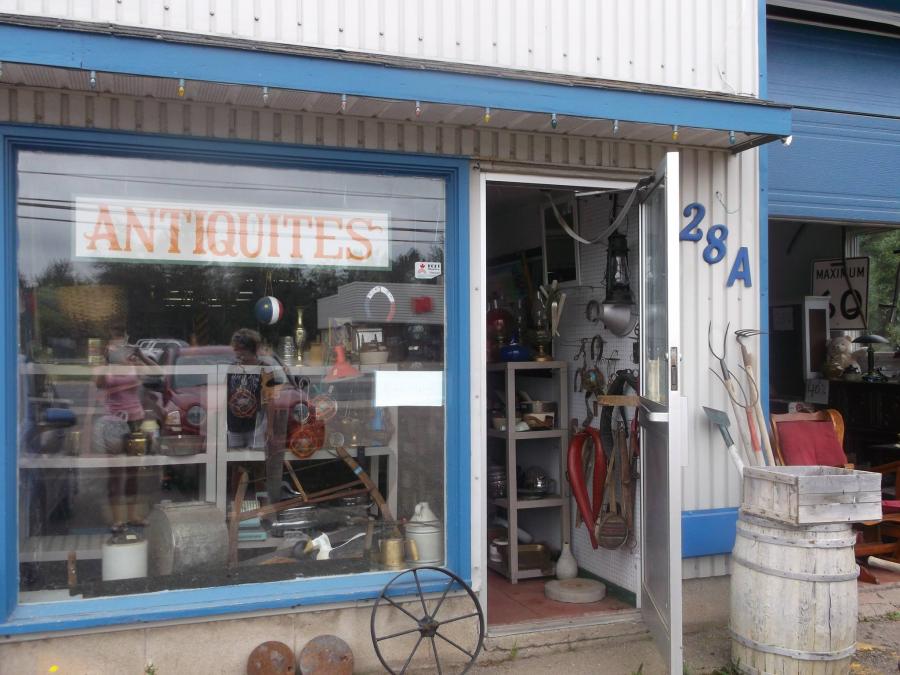 Magasin d'antiquités 
28 Principale St., Lamèque
A trip around New Brunswick isn't complete without visiting the Acadian Peninsula, and this place is an unexpected find tucked right next to an auto repair shop in the heart of Lamèque. After finding hidden treasures in this trove full of rustic pieces, head out for a treasure hunt to explore the sights of Lamèque and Miscou islands. Open year round by chance or by appointment (call 506-336-7552).