Get ready to feel the sea breeze and the freedom of the open road, all while tasting fresh fall flavours and enjoying awe-inspiring coastal sunsets.
7-10 Days, 515 km (320 mi.)
Along the Acadian Shores Road Trip, you'll find the perfect relaxing coastal experience when fall comes around and the days turn golden. This is an adventure for those dreaming of endless beaches, delicious seafood feasts, and a captivating joie de vivre. Whether you're looking to hit the road and explore the entire coast, or dreaming of spending a week relaxing in a cottage by the sea, this is the perfect place to step away from the daily routine.
 
Days 1 - 3:
Destination Southeast
~130 km (81 mi.)
Southeastern New Brunswick is the perfect place to kick off this road trip. With a winding coastline that stretches from Port Elgin to Kouchibouguac, as well as trails, bicycle paths, and interesting stops along the way, this ultimate beach destination just keeps getting better as fall rolls around and things get quieter.
In Shediac, snap a photo with the iconic Giant Lobster and visit Homarus lobster and marine interpretive centre, shop a wealth of handmade crafts and arts at Maritime Crafts, Shirts & More, experience good food and games at Bistro Le Moque-Tortue, and explore other great dining options on Main Street.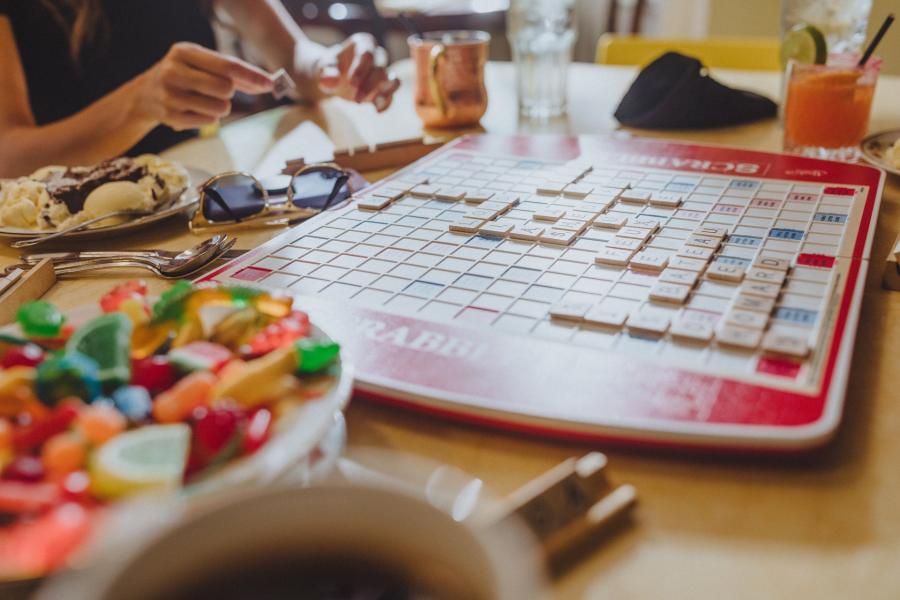 Autum colours will inspire you to reconnect with nature as you hike or bike the trails at Kouchibouguac National Park. Breathe in the fresh air as you walk the 1-km boardwalk along the dune at Bouctouche's Irving Eco-centre, or stroll through a vineyard at Richibucto River Wine Estate. For a cultural stop along the way, learn about Indigenous heritage at Elsipogtog Mi'kmaq Cultural Centre.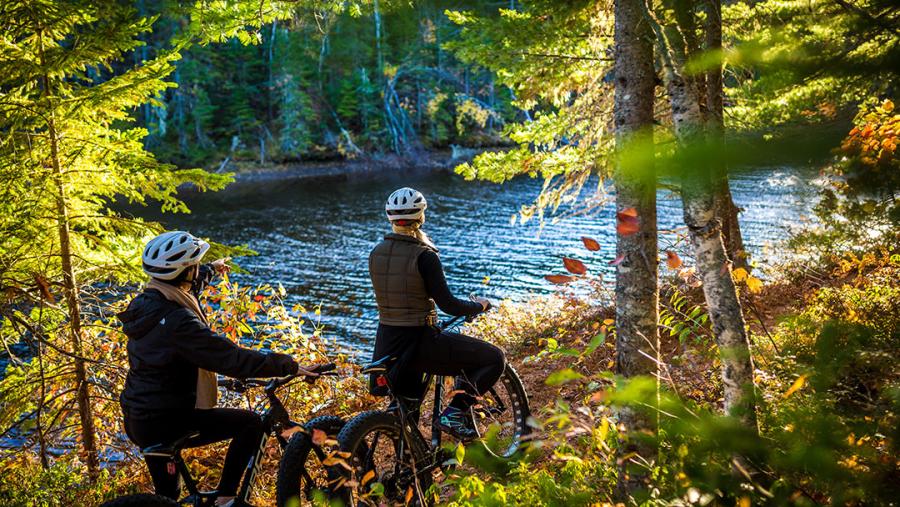 When you explore Southeast New Brunswick, you will have access to plentiful seafood. And in the fall, the fresh local harvest can be found in several markets like the Bouctouche Farmers' Market, open until early December.
Road Trip Eats
🍽️ Bistro Le Chat Bleu in Baie Verte for the lovely decor, and the healthy and creative menu
☕ Adorable Chocolat in Shediac for a freshly baked chocolate croissant (chocolatine), coffee and artisan chocolate
🦞 La Sagouine in Bouctouche for the no-fuss seafood, classic platters, and Acadian specialties
PLAN YOUR ROUTE: From Shediac it's about a 20 minute drive to Moncton and the Hub City Road Trip (take NB-15 W). Or, you can connect with the Miramichi River Road Trip about 30 minutes past Kouchibouguac (via NB-11 N). Still enjoying the salty sea air? Keep following the coast to the Acadian Peninsula.
Days 4 - 7:
Acadian Peninsula
~275 km (171 mi.)
Experience the joie de vivre that comes alive in the Acadian Peninsula! During this section of your road trip, you'll be surrounded by joyous Acadian culture, magnificent coastal views, and delicious eats.
Whether you're taking in Miscou bogs from the top of the Miscou Lighthouse (we especially recommend this route in the Fall when they turn bright red), discovering Hay Island (île aux Foins) in Neguac, or enjoying the trails at Club plein air Caraquet, this region is a nature lover's paradise.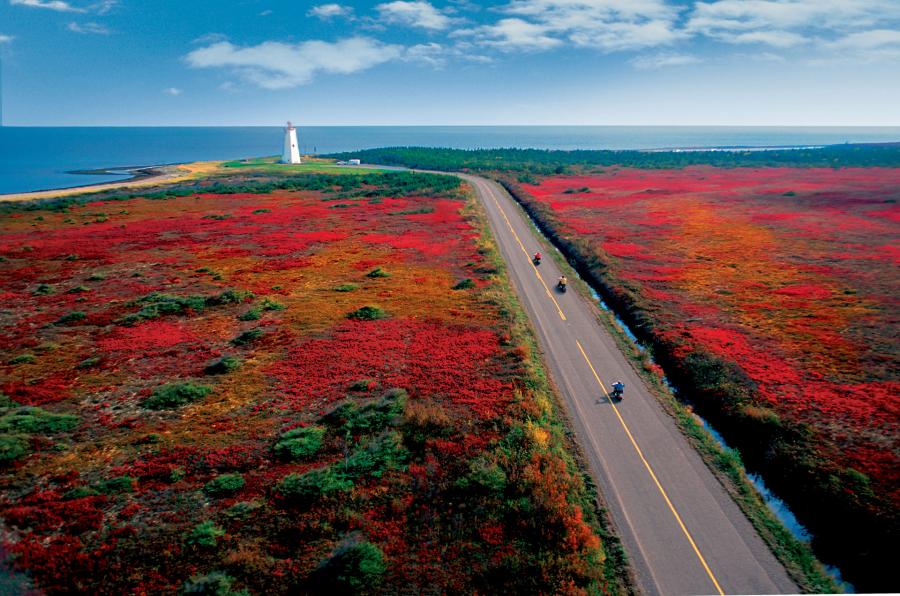 You can't truly have experienced the Acadian Peninsula without visiting the Village Historique Acadien. This living museum is built around a 2.2 km circuit bordered with about 40 historic buildings where fully bilingual interpretive guides who portray the daily lives of the Acadian people from 1770 to 1949. After the regular season ends (mid-september), the site is open for free to walkers, cyclists and dogs (on a leash) every fall and winter days from 8 a.m. to 4 p.m. 
If you like history, the Tracadie Historical Museum, the Acadian Museum in Caraquet and the Founding Cultures Museum in Grande-Anse are also worth a visit.
For cycling enthusiasts, the Acadian Peninsula has a unique experience in store: the Véloroute de la Péninsule acadienne (VPA). It boasts an impressive 140 paved kilometers (over 600km if you count connecting roads and its 14 circuits) which will lead you across narrow coastlines, inland villages, and lively fishing ports.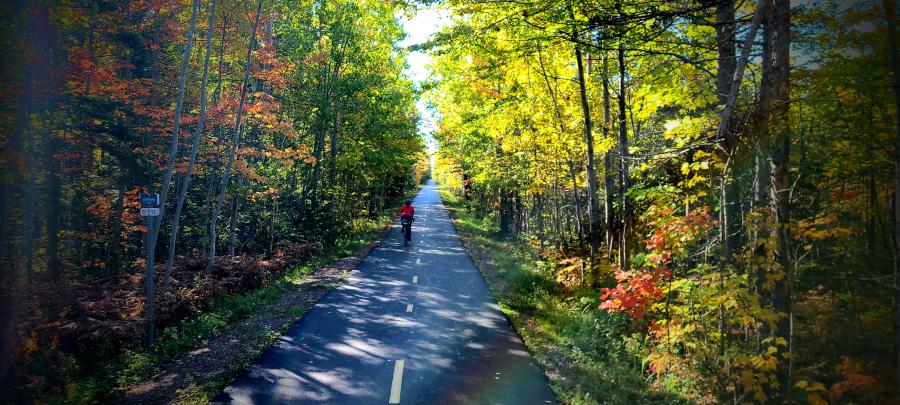 No matter how many wheels take you to your destination, be sure to set aside a few hours for a trip to Aquarium NB in Shippagan. Here you'll find more than 1,000 aquatic specimens and fascinating experiences like the touch tank and the harbour seal's meal (daily at 11am and 4pm until the end of September).
For some fall fun with the family, go to
Verger Haut-Tilley Road
west of Tracadie for apple-picking. They have 1000 apple trees with more than 15 varieties of red and white apples, a sunflower garden and vegetables.
Road Trip Eats
Days 8 - 10:
Chaleur
~110 km (68 mi.)
During the final stretch of your trip, you'll find yourself driving through the coastal towns of the Chaleur region. This area has some of the province's best hiking trails (such as the Chaleur Green Trails, the Daly Point Nature Reserve and the Nepisiguit Mi'gmaq Trail), scenic unspoiled beaches, and warm hospitality.
Before you've even arrived, plan ahead for a photo stop because you'll be passing through some stunning coastal views, including Pokeshaw Beach and the iconic Pokeshaw Rock Lookout (tip: follow the trail down to the beach below for a great beach bonfire spot).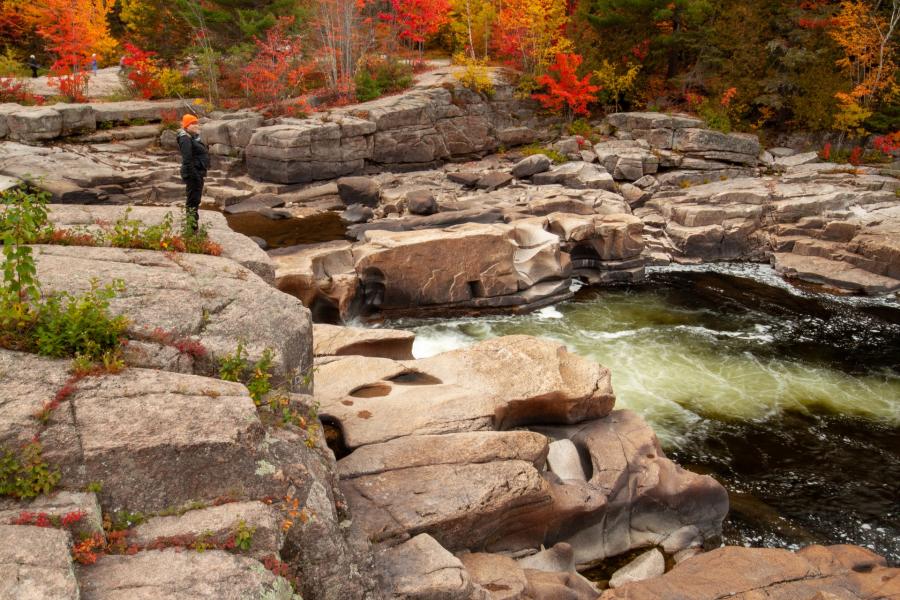 This region hosts the road trip's urban hub, the city of Bathurst, with its lovely Waterfront Promenade, picturesque boardwalks and local shopping. You'll definitely want to try out one of the local microbreweries, hit up the farmers market, and visit Youghall Beach at low tide to walk along sandbars while taking in dreamlike sunset skies. And be sure not to miss Pabineau Falls, just outside the city in Pabineau First Nation.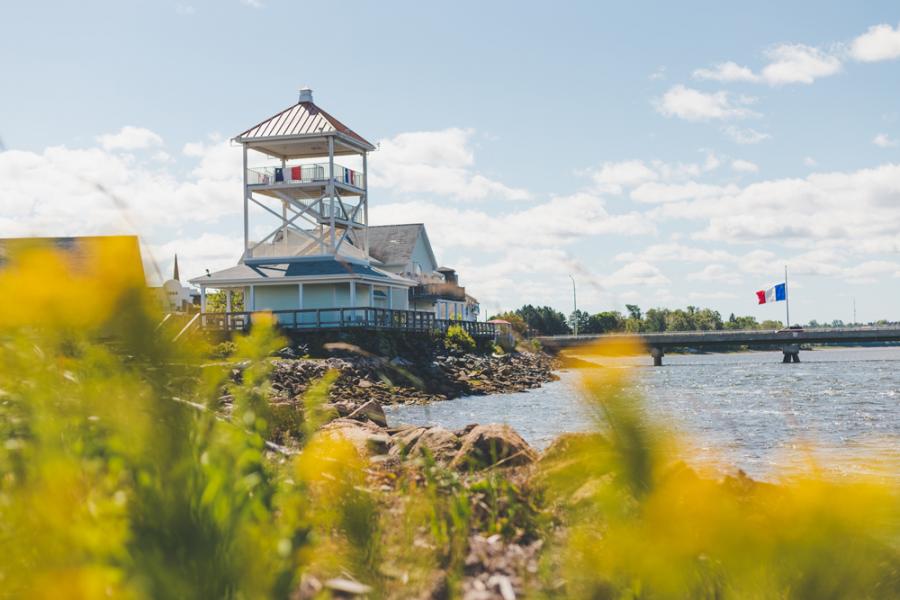 This region hugs the beautiful Chaleur Bay (loosely translated as Bay of Warmth), named by explorer Jacques Cartier when he arrived during a July heat wave. During the day, blue seas sparkle, and at night the coastline is known for being dotted with beach bonfires. Check out Bass Attack Fishing for a unique kayak fishing experience in the bay.
Continue along the coast and be sure to walk along the beach in Beresford, grab a few cooked lobster claws in Nigadoo, enjoy fresh pastries in Petit-Rocher, or have a picnic at the wharf in Pointe-Verte. Last but not least, we recommend stopping in Belledune to enjoy the picturesque views from the Jacquet River Gorge!
Road Trip Eats
KEEP EXPLORING: From here you can continue to hug the coastline to the seaside communities of Charlo, Eel River Bar  and Dalhousie (via NB-134 N). Capping off the sandy shores of the Acadian coast, you'll be treated to beautiful  bayside vistas, good restaurants, and quintessential vacation. Curious explorers won't want to miss the Restigouche Regional Museum. Snap a pic at the lovely Inch Arran Lighthouse, then see the landscape turn increasingly mountainous as you make way  from here to the Appalachian Outpost Road Trip.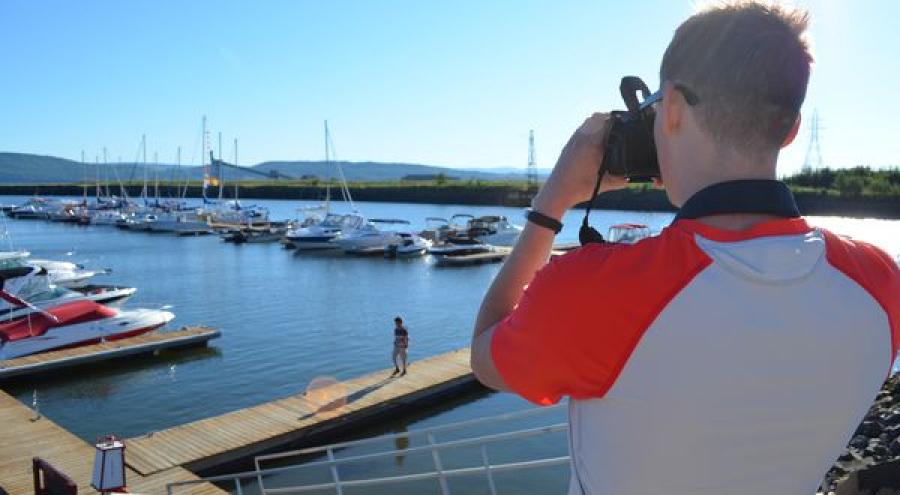 Plan Your Route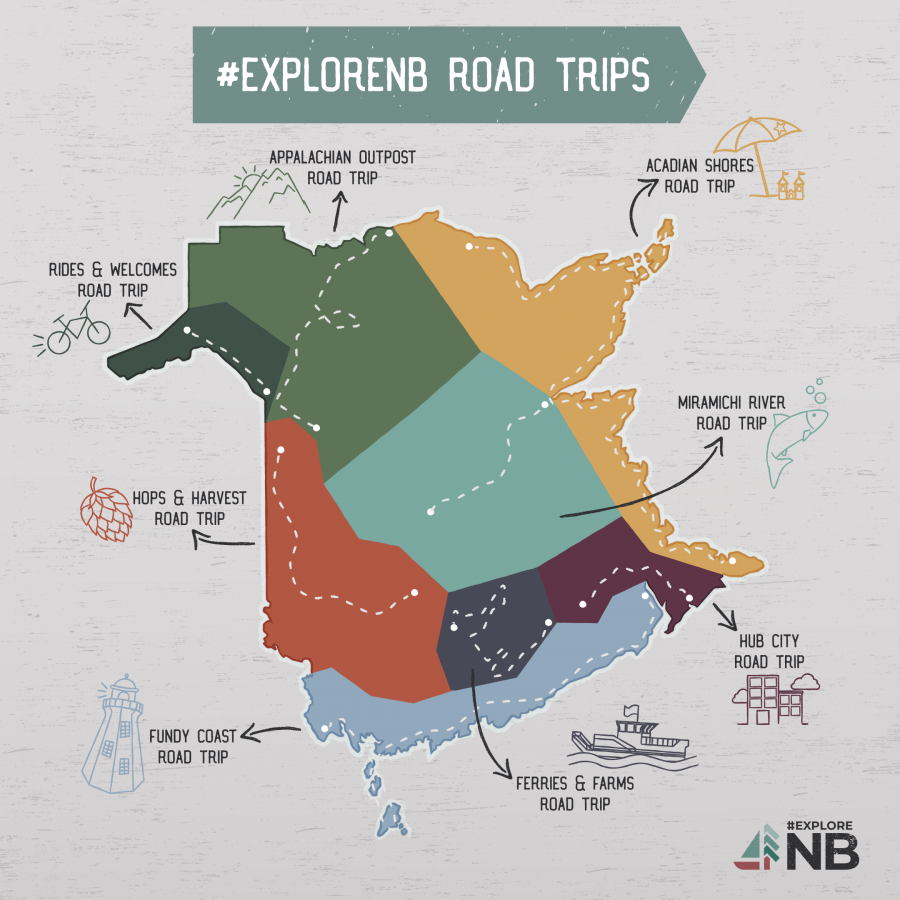 Acadian Shores • Appalachian Outpost • Ferries & Farms • Fundy Coast • Hops & Harvest • Hub City • Miramichi River • Rides & Welcomes