Adjacent to Chaleur Bay, where the water is warm and the weather is beautiful, you'll find the City of Bathurst. The perfect destination to stop and unwind for a few days. Walk along the stretches of beaches, savour a delicious bite to eat in the city or even grab a fresh beer from a microbrewery - the Chaleur region has a bit of something special for everyone.
Here are my "must see" spots on your next Bathurst excursion.
1. Fresco Kitchen 
To taste the delicious flavours of the city of Bathurst, an evening at Fresco Kitchen is a must! The house chef, Joel Aubie, is native to Bathurst and returned to his hometown after travelling and working across Canada at other restaurants (and even being on Top Chef Canada). It's recommended to reserve a table in advance as this cozy restaurant only seats 34 and is always full every weekend. After enjoying this menu, it's no surprise! Sitting at the bar, you can watch chef Joel at work. Fresh pasta, seafood and summer salads - everything was to die for.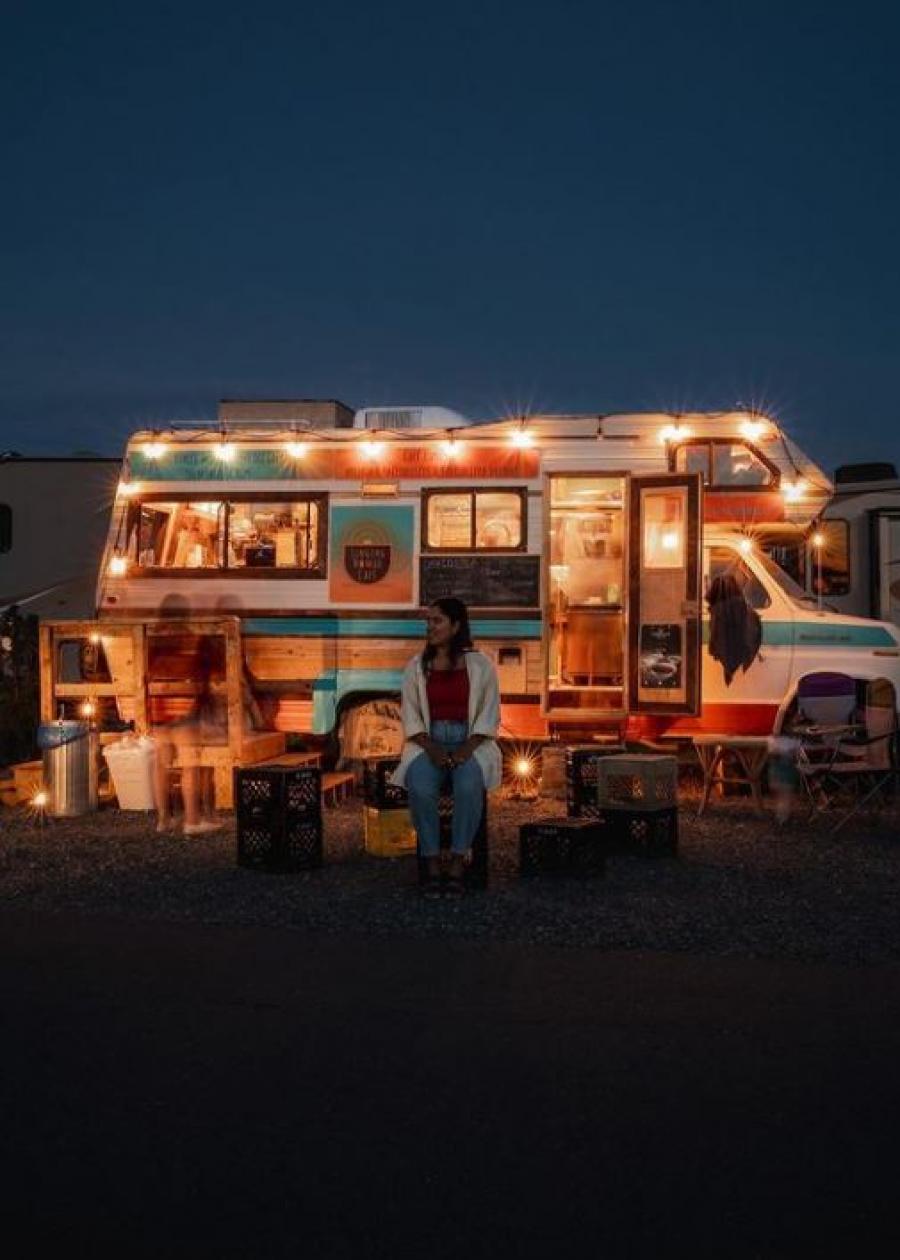 2. Singing Nomad Café 
A food truck that's both a cafe and a creamery - I was won over before I even visited. Found at the Bathurst marina during summer months, Singing Nomad Cafe and Cremerie is Mathilde and Mathieu's passion project. They share their love of great coffees, ice cream and music with all of their customers. Make sure to also visit Sūrya Café, their year-round location in Beresford.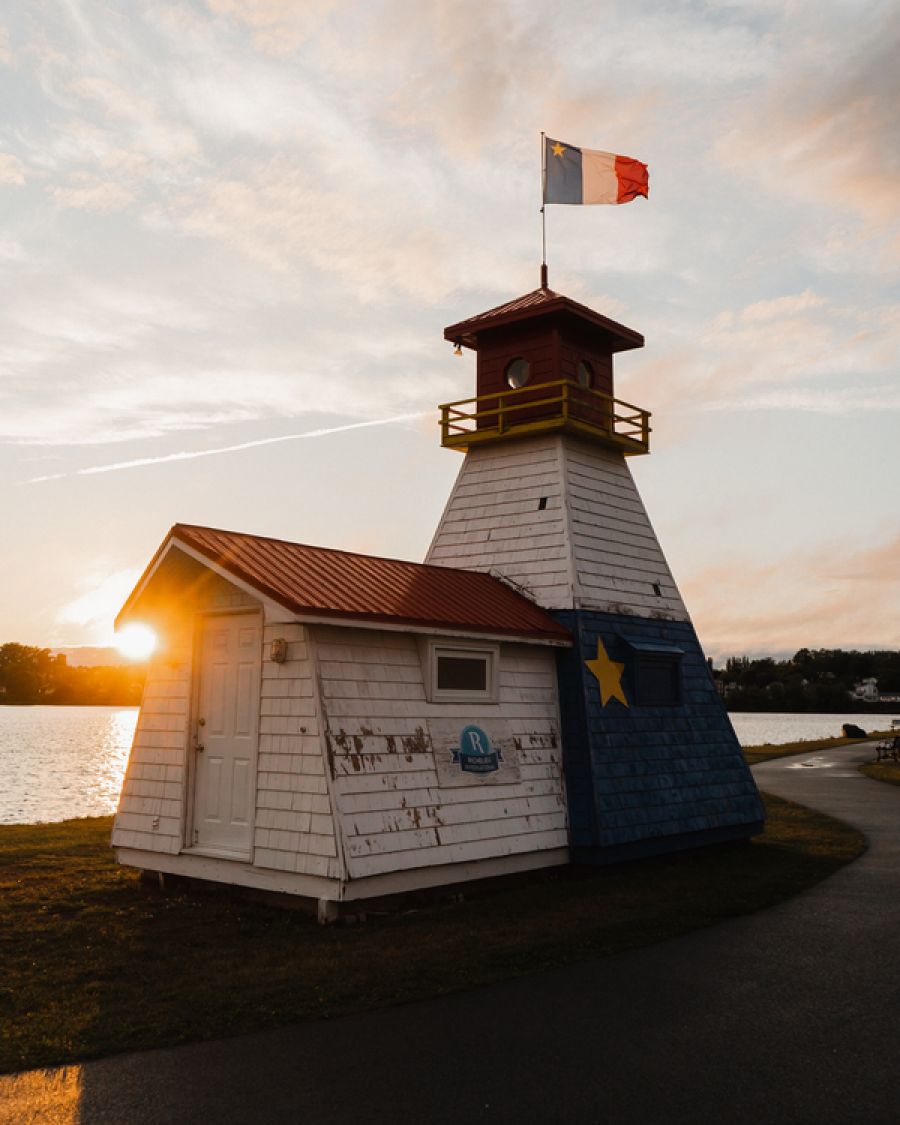 3. Promenade Waterfront 
Right in the heart of Bathurst, the Promenade Waterfront brings together local stores and artisans in a single spot. Drawing in tourists and locals alike, this square really comes alive at night time. The observation deck is the perfect place to catch the sunset, and many activities are even offered year round.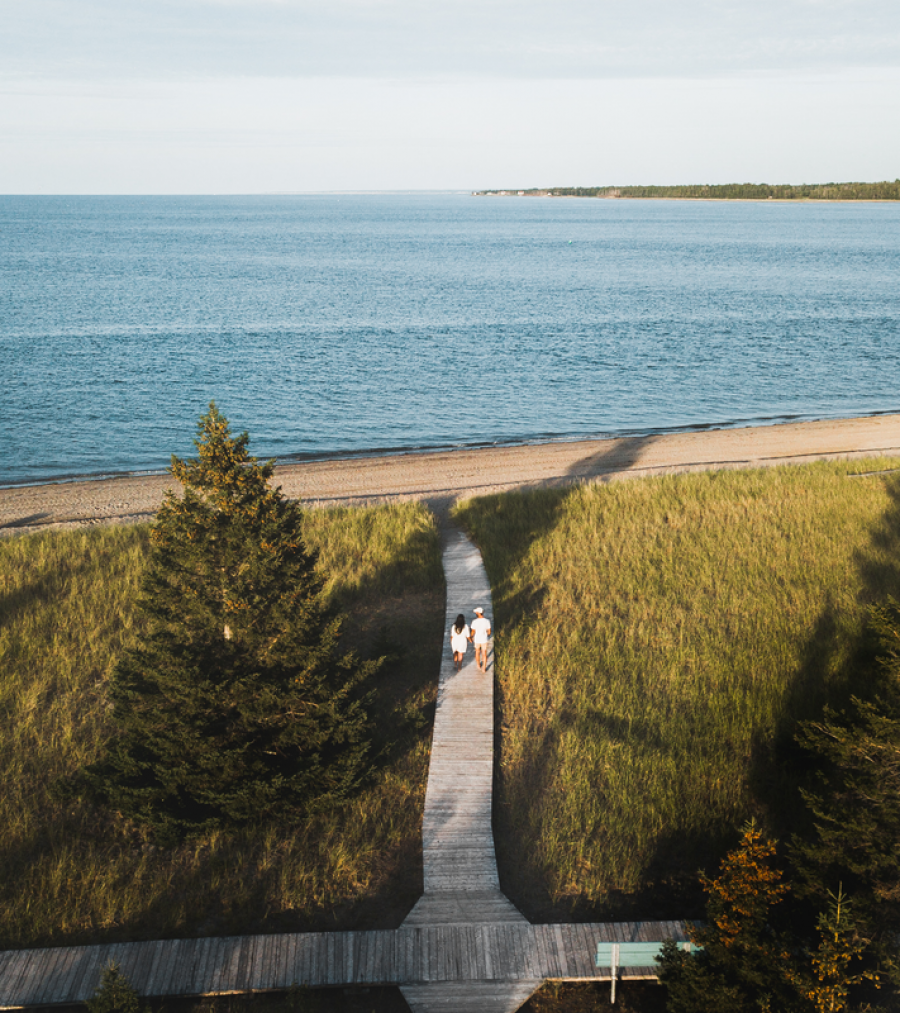 4. Youghall Beach 
One of my favourite places in Bathurst, Youghall Beach, is beautiful all hours of the day. It's the perfect beach for swimming, with a supervised area and beautiful sand, and it's free to enjoy for everyone. It's also great for exploring with a network of walking trails with beach access.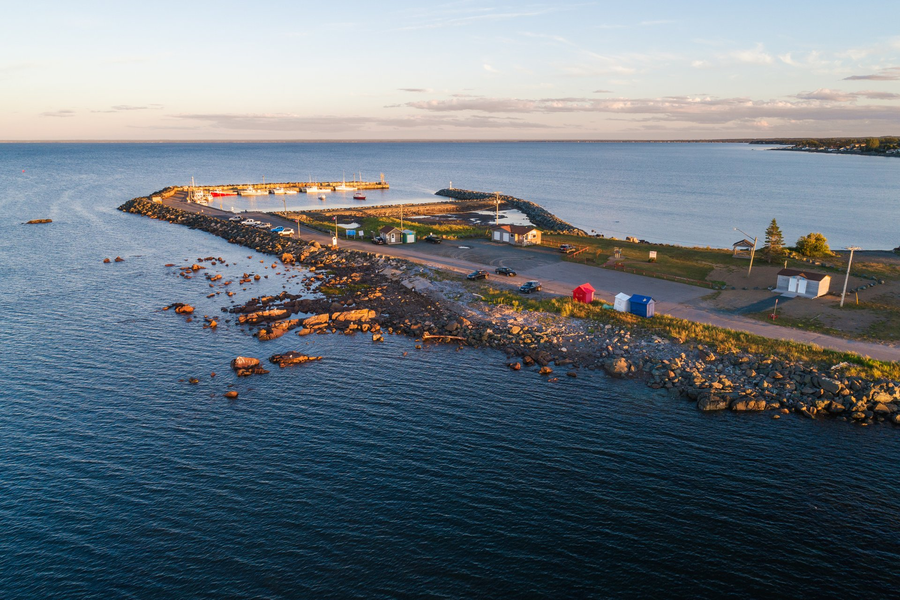 5. Petit-Rocher Wharf
The Petit-Rocher wharf is one of the landscapes that I dreamed about when I thought of New Brunswick. From fishermen's boats, open-air art exhibit to bird watching: this place is worth a visit!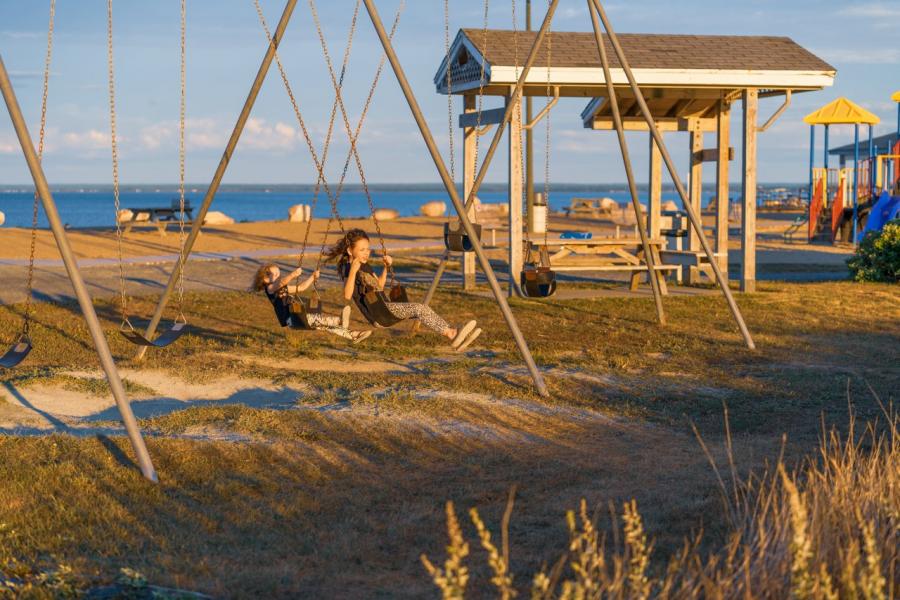 6. Beresford Beach 
Beresford Beach is one of the most popular beaches with residents and visitors alike. It's a favourite spot to swim, relax or walk by the water. There is also a huge salt marsh that is full of life and many species of birds.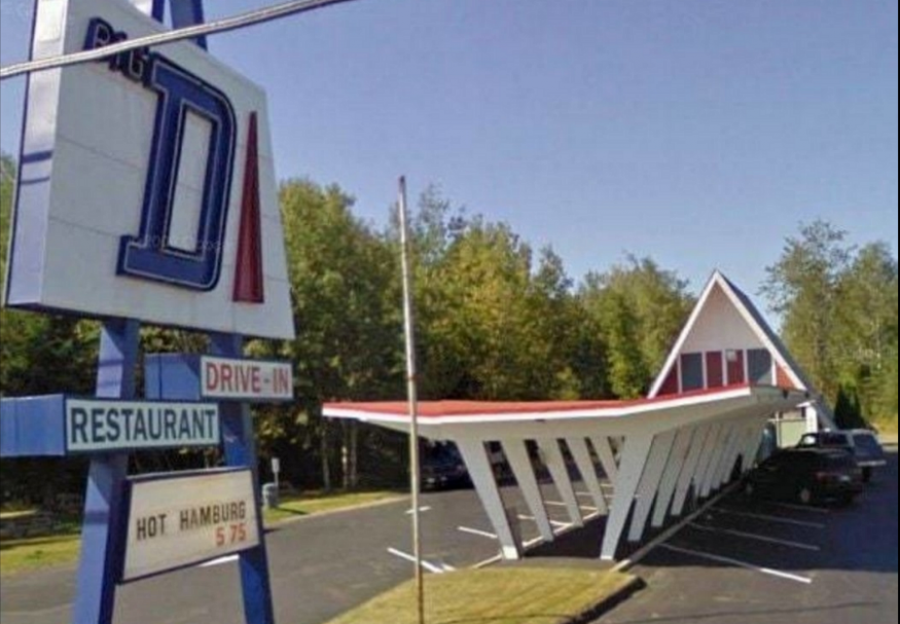 7. Big D Drive In 
An institution in the region and beyond, Big D Drive-In is, as the name implies, a drive-through restaurant! Park your car, turn on your four ways and wait for a waitress to come to your car. We love the chocolate milkshake and the fried clams!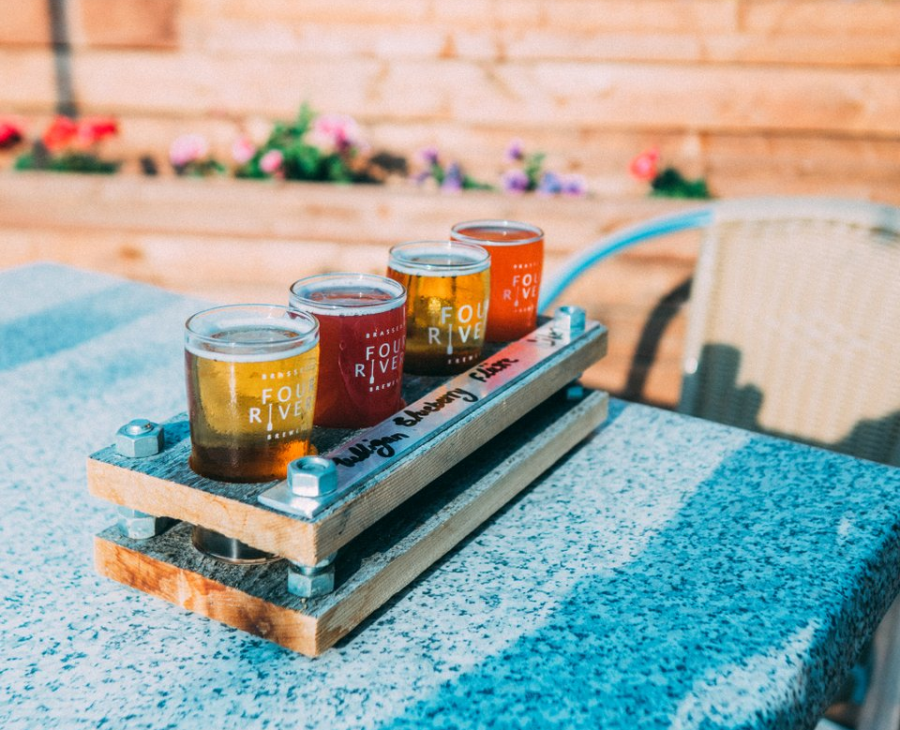 8. Four Rivers Brewing Co. 
Four Rivers Brewing Co. is a family-run microbrewery that specializes in American style artisan beers. Indulge in a delicious beer on the patio and you might just end up having to grab a few of your new favourite beers to go!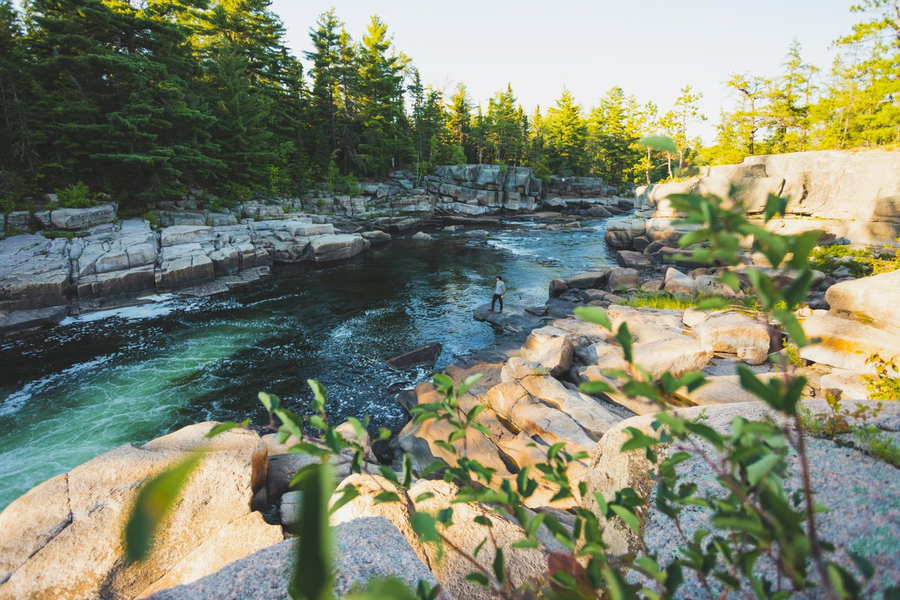 9. Pabineau Falls
Only 20 minutes from Bathurst's city centre, you'll find Pabineau Falls. Situated in Pabineau First Nation, this waterfall is the perfect place to surround yourself in all the wonders of nature. Sit down on the huge rocks by the falls and let yourself be charmed by the magnificent beauty of New Brunswick's breathtaking outdoor retreat.