The Hopewell Rocks are like nothing else in the world.
Share-worthy views (no filter needed) are only part of what makes a Bay of Fundy road trip so awesome. It's also about the up-close experience of being amidst iconic natural wonders like The Hopewell Rocks. 
Do you plan on adding them to your vacation must-do list? Here's 5 things you can expect.
1. WORLD'S HIGHEST TIDES
In other parts of the world, the average tidal range is 1 metre (3 feet) or less, but here the tides can reach a height of 16 metres (52 feet) - twice a day. These dramatic highs and lows have worked for thousands of years to sculpt The Hopewell Rocks. It's kind of like nature's artwork.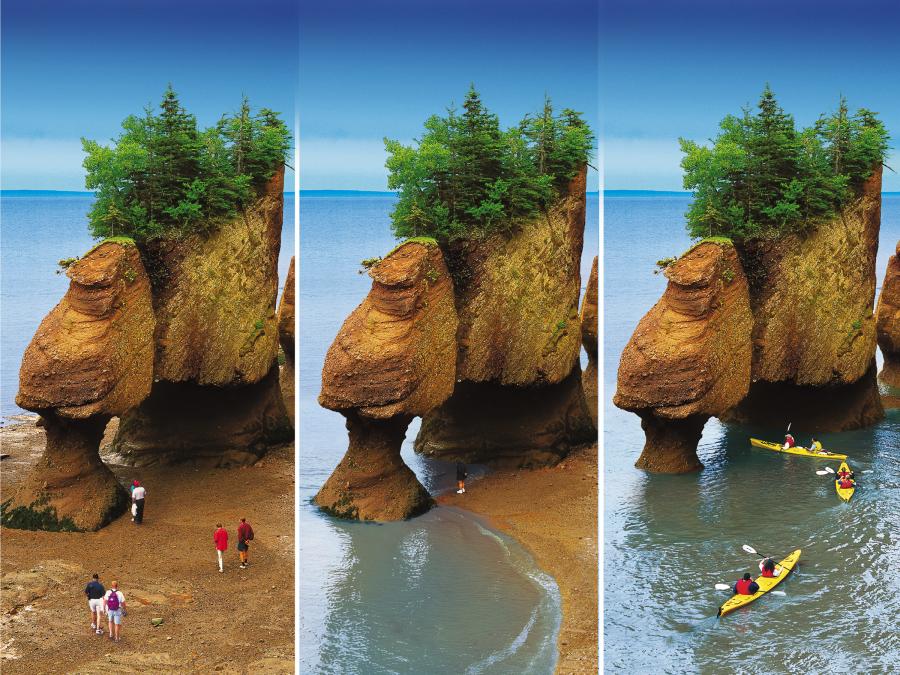 2. WEIRD NAMES
Some of the rocks have quirky nicknames like Lovers Arch, E.T., and Mother-in-Law. Tag your pics of them with #ExploreNB and let us know if you see the resemblance (or have nicknames of your own).
3. WONDERS OF NATURE
"Whoa!" is a perfectly acceptable (and common) response to seeing the tides in action and standing in the presence of these huge rock formations. Check out this timelapse video of what you can expect.
4. WACKY FACTS
The tides travel between 1 and 2 1/2 vertical metres (4 and 8 ft.) per HOUR up to a height of 14 metres (46 ft.), depending on lunar phases. That's the equivalent of a four-storey building. Crazy, right? Each tidal flow contains approximately 160 billion tonnes of water! Discover the subtleties of nature, the fascinating science behind the phenomena and a wealth of other information here.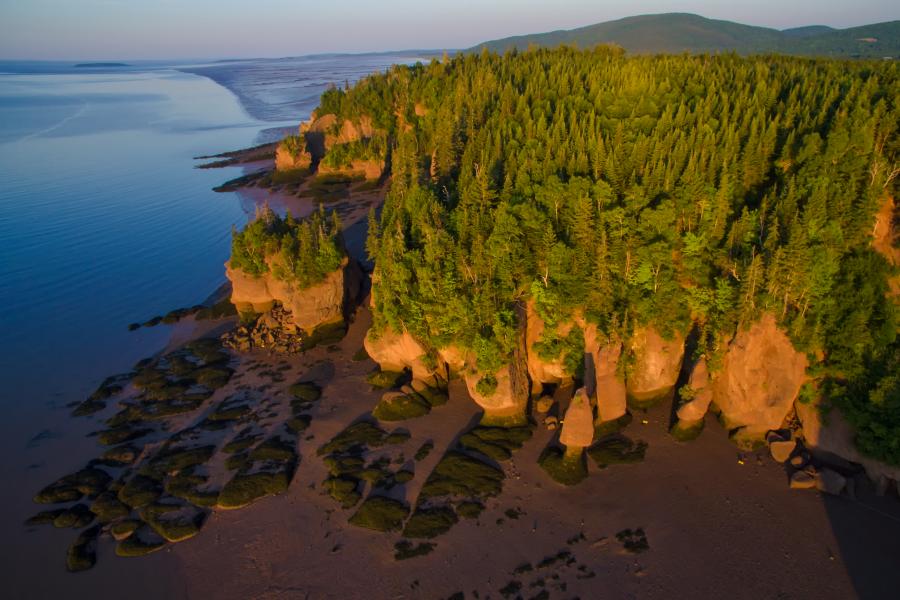 5. WAYS TO WITNESS THE TIDES
Walk along the ocean floor and gaze up at the huge rocks as you stand in their shadows. Or kayak on top of the tides to meet the formations eye-to-eye. You'll definitely want to do both to get the full experience.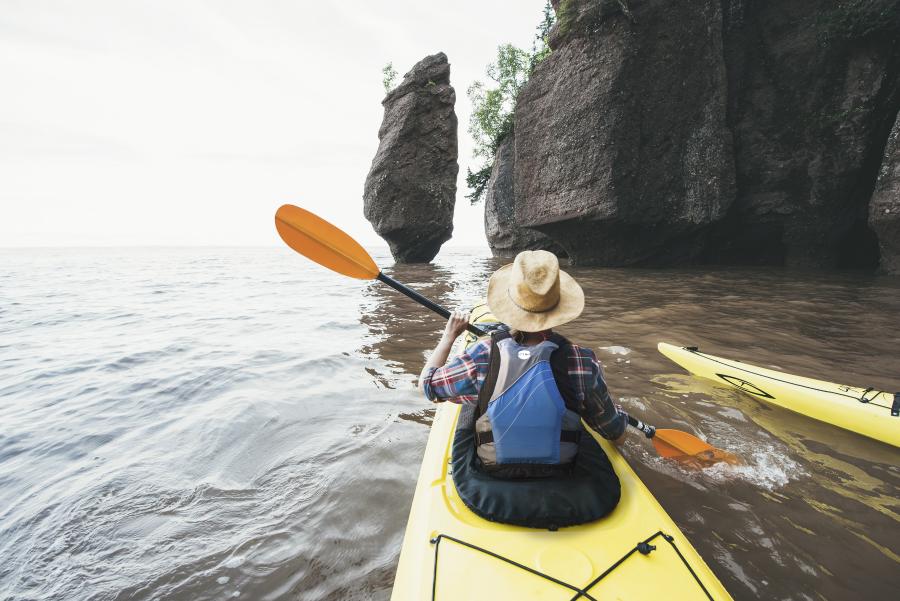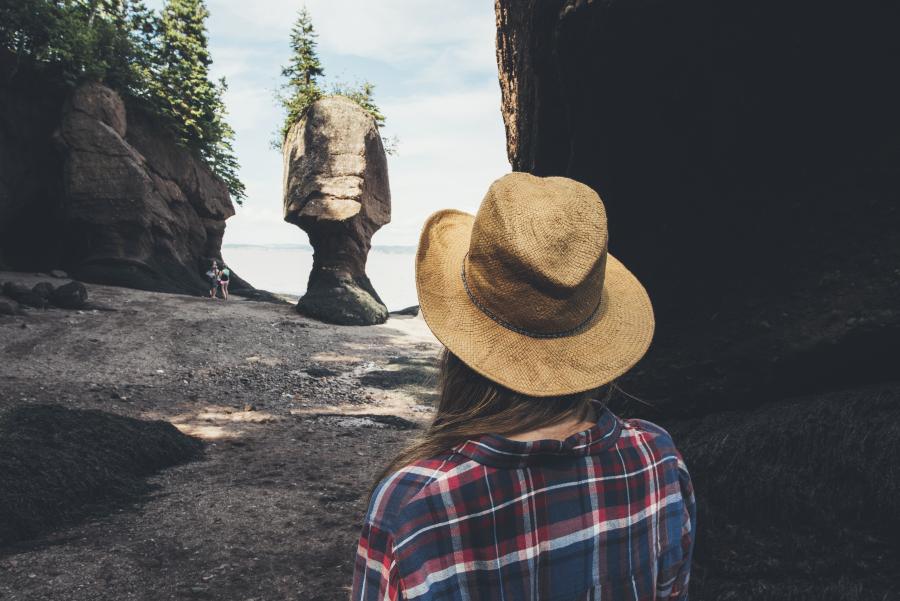 See you at the Hopewell Rocks Provincial Park!