In need of some caffeine? We're sharing our favourite spots to grab a cup and a treat.
Coffee shops are a mainstay of urban life, and New Brunswick's cafés are the coziest around. We know it's as much about the ambiance as it is about the warm bevvies and sweet treats, so we've assembled a list of our go-to favourites from around the province. We think a road trip might be in order, so grab your coffee cup and go enjoy those espressos, cappuccinos, mocaccinos, macchiatos, chai lattes, matcha teas and other dessert coffees and steeped or infused drinks!
Let us know if your favourite is missing from the list by tagging us on Instagram #ExploreNB!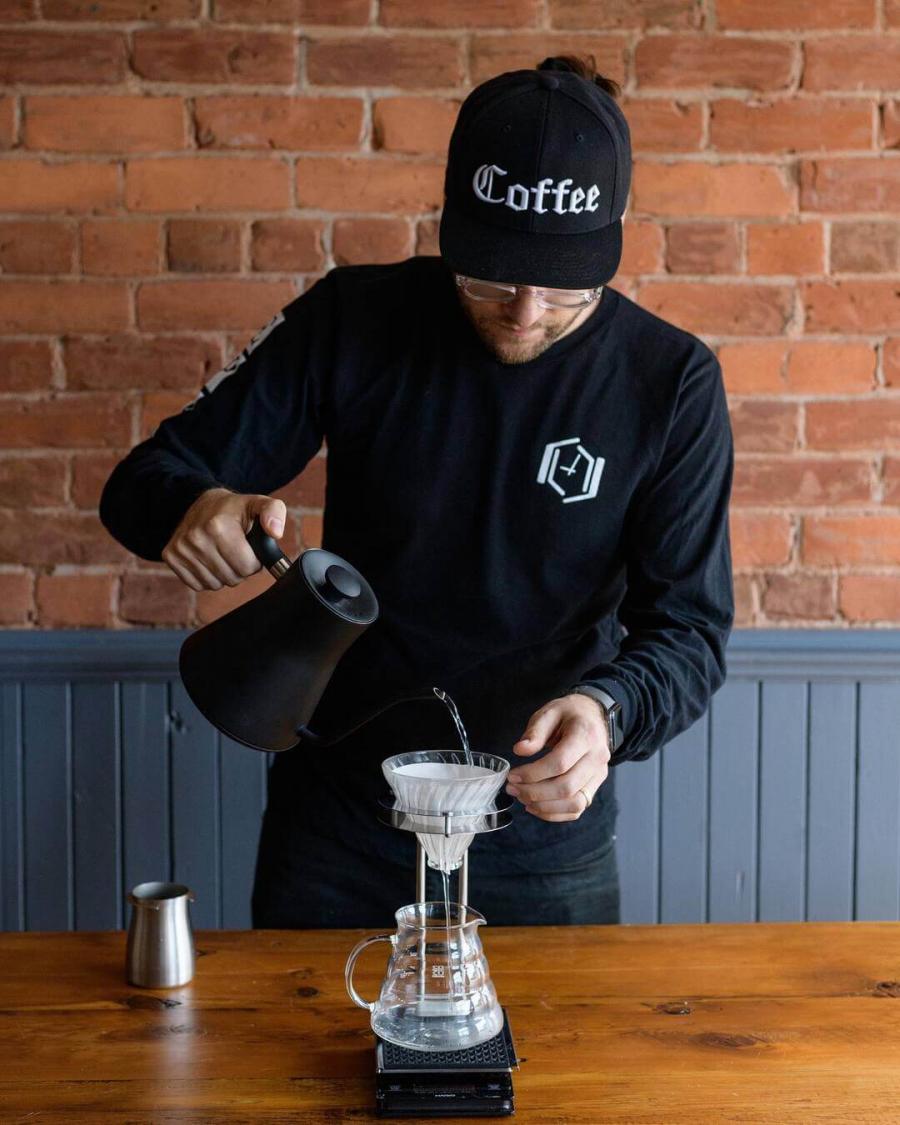 1. Epoch Chemistry, Moncton
400 St. George Street | 506-232-6732
@epochchemistry
The chemistry of coffee is a delicious way to explore your taste buds and spend an afternoon. Whether you're there for the imported beans, or trying their tasting experience, your time is well spent.
2. Auberge d'Anjou Cocooning Café, Petit-Rocher   
587 Principale Street | 506- 783-0587
@aubergedanjoucocooning
On the main floor of an elegant heritage home in the village, the café of Auberge d'Anjou welcomes you in a warm, intimate and casual environment. The tantalizing choice of coffees, pastries, soups, paninis, salads, quiches and delicious desserts artfully cooked in the purest French artisan tradition will make you want to linger, and maybe even spend the night at this beautiful inn.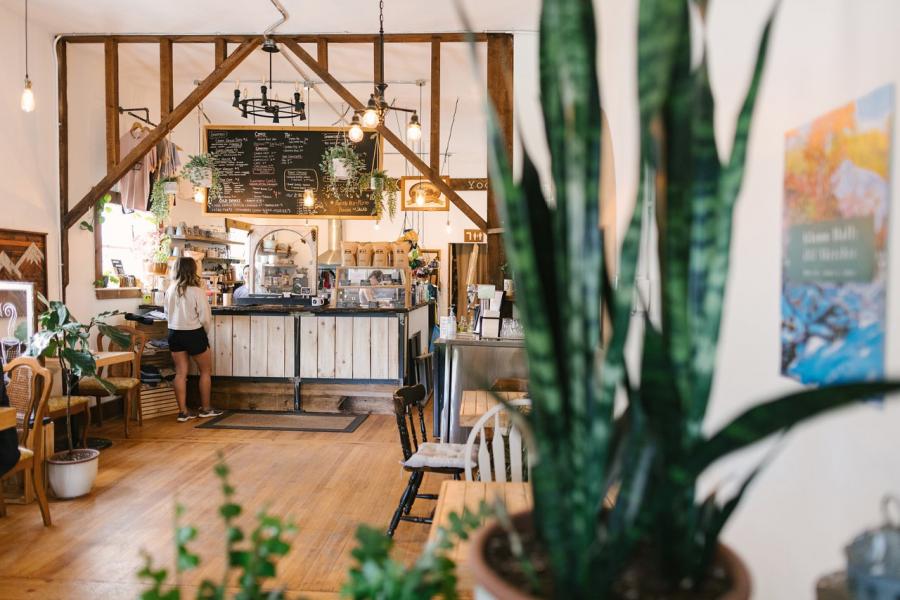 3. Station 33 Café and Yoga, Hampton
33 Railway Crescent | 506-832-1180
@Station33cafeandyoga
Tucked just across the train tracks from Hampton's town square, heritage train station and playground, Station 33 Café and Yoga is simply sweet. Offering seasonal lunch menus, natural baked goods, smoothies and gluten-free options - it isn't a stretch to say you'll love this spot!  
4. Café Europa, City of Campbellton
10 Village Ave. | 506-753-3444
@CafeEuropaCampbellton
Freshly made soups, sandwiches, grilled cheeses and deli items, and a great collection of coffees sold by the pound make this spot a local favourite. A short drive from Sugarloaf Provincial Park, there's no better way to greet the day than with one of Café Europa's famous creations.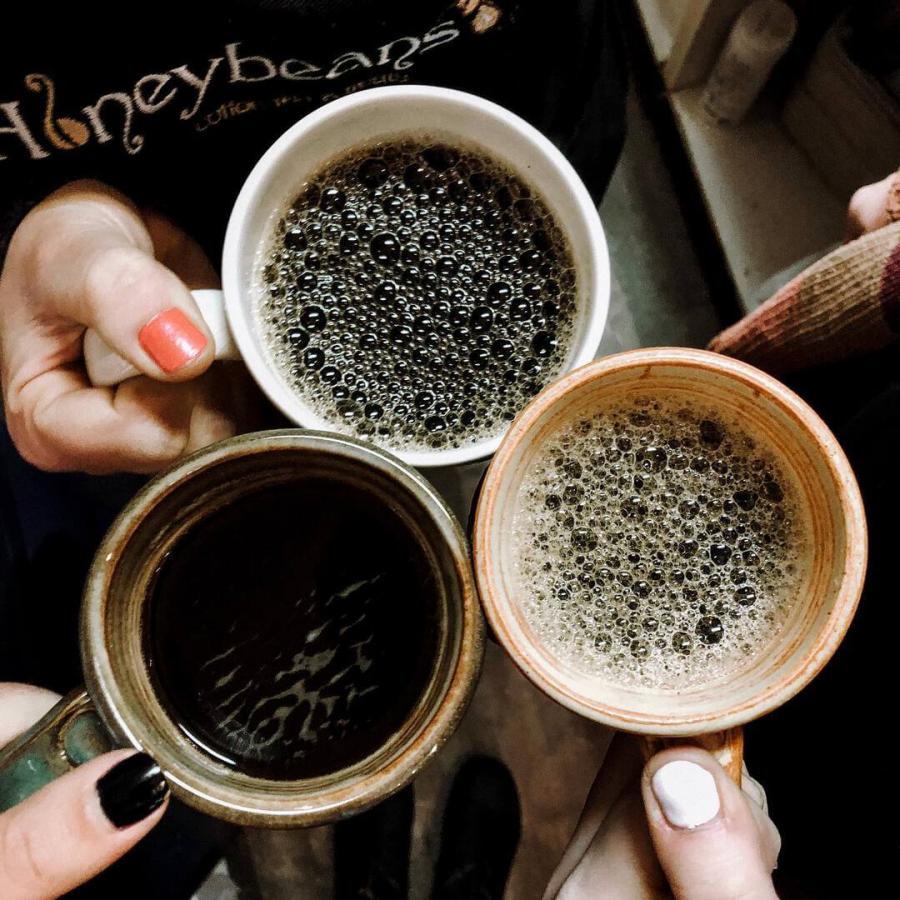 5. Honeybeans Coffee, Tea & Treats, Saint Andrews
180 Water Street | 506-529-4888
@HoneybeansCafe
This adorable café is located in the equally adorable town of Saint Andrews. Enjoy your drink - or fresh baked scone ? - in the cozy lounge or take it to go and wander down Water Street - both offer spectacular views of the Bay of Fundy.
6. Kaffeine Espresso Bar, Bathurst
145 Main Street | 506-546-9679
@KaffeineChaleur
Specialty coffee brewed in a variety of ways, one-of-a-kind concoctions including the Chaleur Steamer (which we didn't know we wanted until right now) and craft organic loose leaf teas. Toss in a pâtisserie, and you'll agree that Kaffeine Espresso Bar has an artisanal vibe that is second to none.
7. Café Maris Stella, Bas-Caraquet
8216 Saint-Paul Street | 506-727-5686
@cafemarisstella
A cheerful heritage home on the main street of a seaside village. Fresh food cooked with local products. Amazing breakfasts and lunches menu. Locally roasted coffee. Add the friendly staff and an ecological consciousness – what's not to love?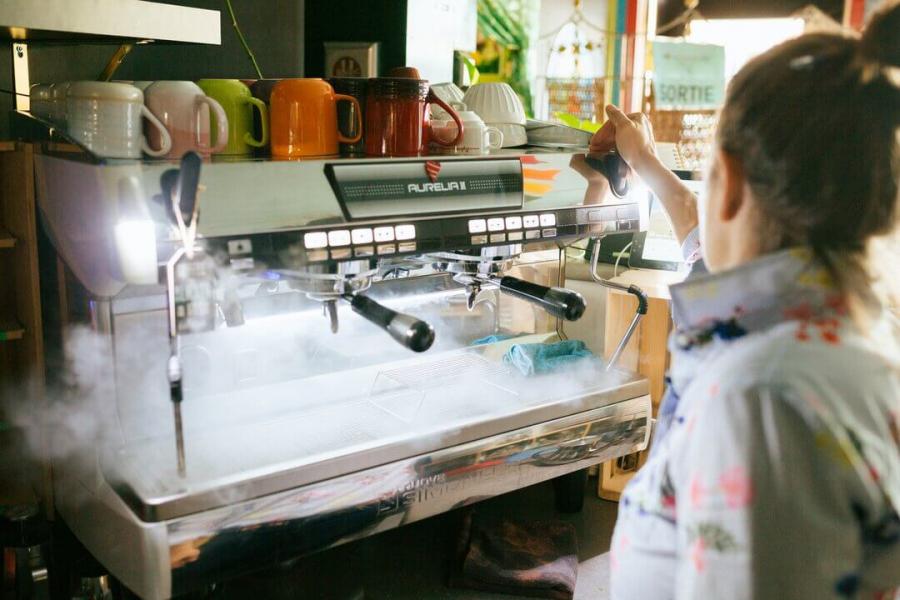 8. Café Lotus Bleu, Edmundston
52 Canada Road | 506-739-8259
@CafeLotusbleu
Espresso, leaf tea and good food aficionados unite! Café Lotus Bleu offers tea, coffee, and an all-vegetarian menu (including vegan, sugar-free and gluten-free options) all served with a fresh vibe. And they're just a quick jump across the border to the US or Quebec.
9. Buddha Bear Coffee Roaster, Alma   
8576 Main Street | 506-887-1999
@BuddhaBearCafe
Right near the entrance to Fundy National Park, Alma's Buddha Bear Coffee Roasters serves up its own brand of bean in the former St. Stephen's United Church. Self-described as: Weird place. Weird People. Good beer. Good coffee. That about says it all.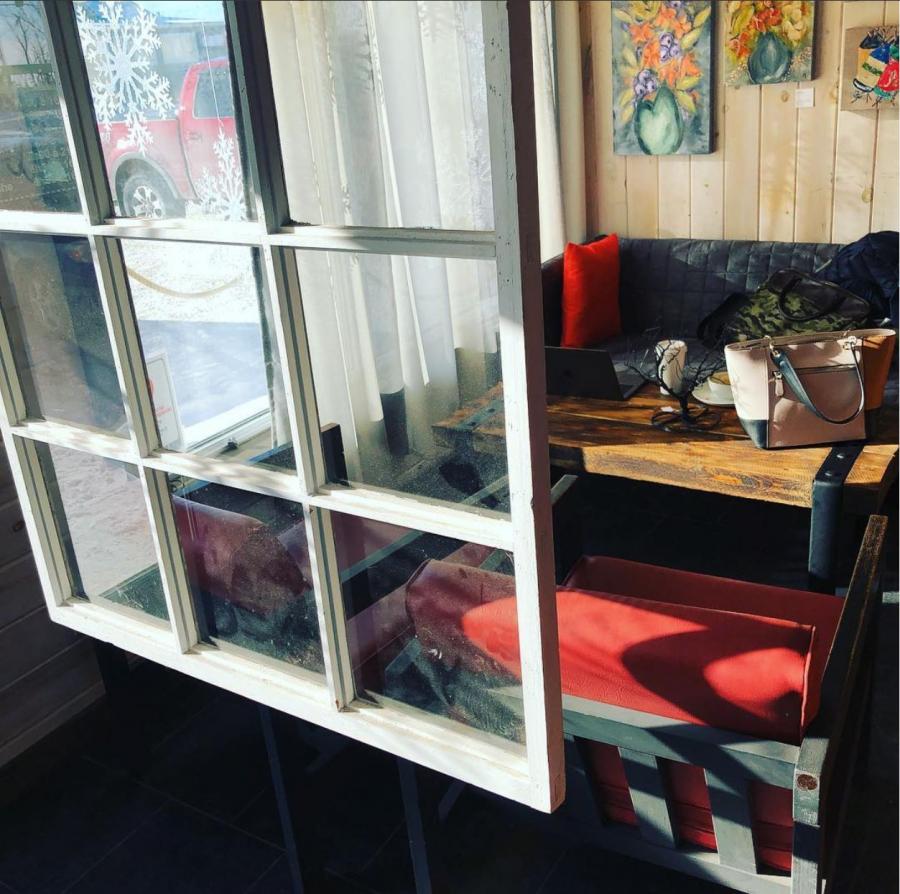 10. Aloha Café-Boutique, Lamèque
41 Principale Street | 506-599-0088
@ALOHA Café-Boutique
Island vibes abound at this café by the sea on the Acadian Peninsula. It's got a fun, lively beachy atmosphere with all kinds of sweets, treats, and gifts. There you'll find fancy coffees and light meals, including the famous Tiki Bowl, a house specialty loaded with fresh ingredients. The artisan shop and friendly locals make this spot a must-visit on Lamèque Island.
11. Chess Piece Patisserie, Fredericton
361 Queen Street | 506-459-1969
@ChessPiecePatisserieCafe
A Parisian-style café that's been recognized by the Huffington Post as one of the 20 best bakeries in Canada, and featured on Food Network Canada. Desserts, macarons, savoury pastries, soups, sandwiches; you're in for a real treat (or two).
12. Adorable Chocolat, Shediac
395 Main Street | 506-351-0367
@AdorableChocolat
Adorable Chocolat's in-house French café offers locally roasted espresso, a huge coffee menu and baked goods including perfectly pastel coloured macarons and fresh-baked croissants. Oh and terrific chocolates. Did you need another reason to visit lovely Shediac?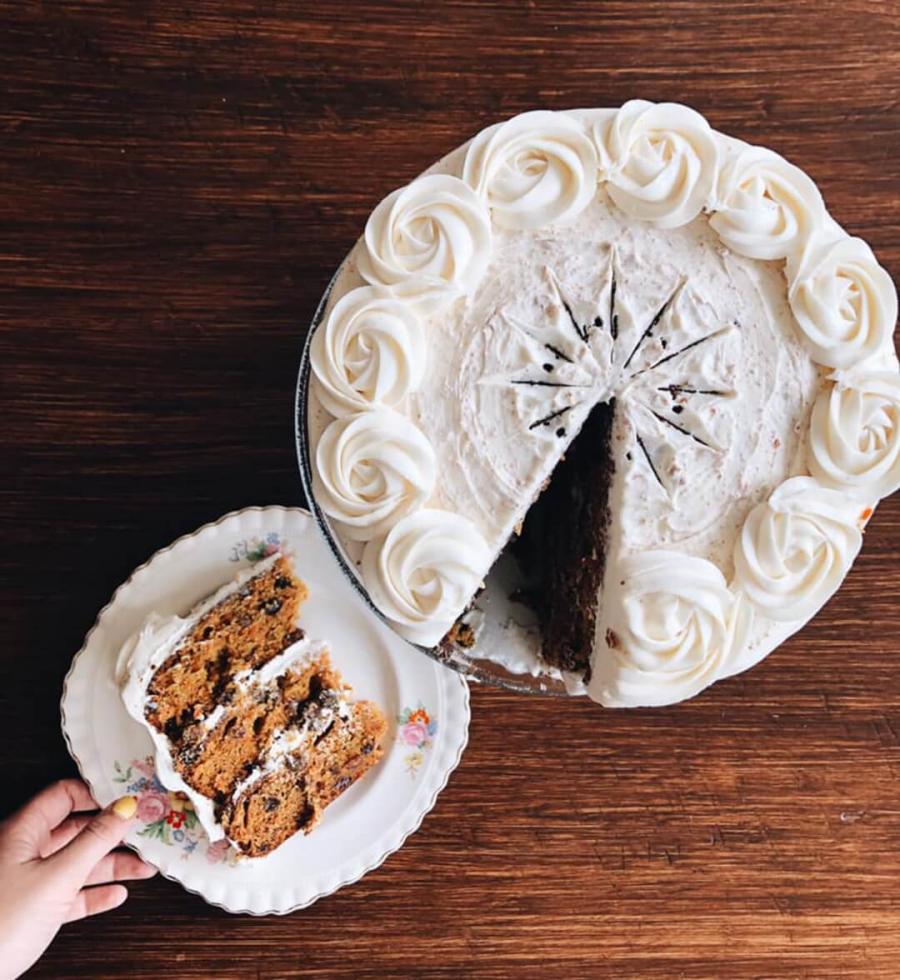 13. Newton's Mercantile & Café, Grand Manan
1123 Route 776 | 506-662-3058
@newtonsmercantile
The cafe & mercantile combo is a major vibe, and one that makes your visit all the more delightful. It's a family-run establishment that's serving up allergy-friendly and gluten-free options, as well as treats and tutorials, so there's something for everyone there.
14. The Purrfect Cup Cat Café, Fredericton
580 Two Nations Crossing | 506-449-2710
@PurrfectCupFredericton
Cats + baked goods + coffee = purrfection. All the feline friends are up for adoption (in case you fall in love with one), and they support local businesses through the baked goods and other wares offered in-store.
15. Creative Grounds Cafe, Miramichi
55 Cunard Street | 506-625-1835
@CreativeGroundsCafe
This cozy hideaway in a Miramichi East heritage building is just what you need to fuel an outdoor adventure or sit back and relax. The friendly staff will whip you up a specialty coffee or a spectacular seasonal, using beans from famed Atlantic roaster Nova Coffee.
16. Oystërhead (Black Duck Café), Sackville
19 Bridge Street, Suite 200 | 506-536-8084
@TheBlackDuckCafe
Locals love this café, and you will too. With a modern vibe in a small college town setting, Black Duck offers exceptional espresso (fair trade and organic, of course) alongside scratch-made seasonal menu items and pastries made with local ingredients. Tastes good. Feels good.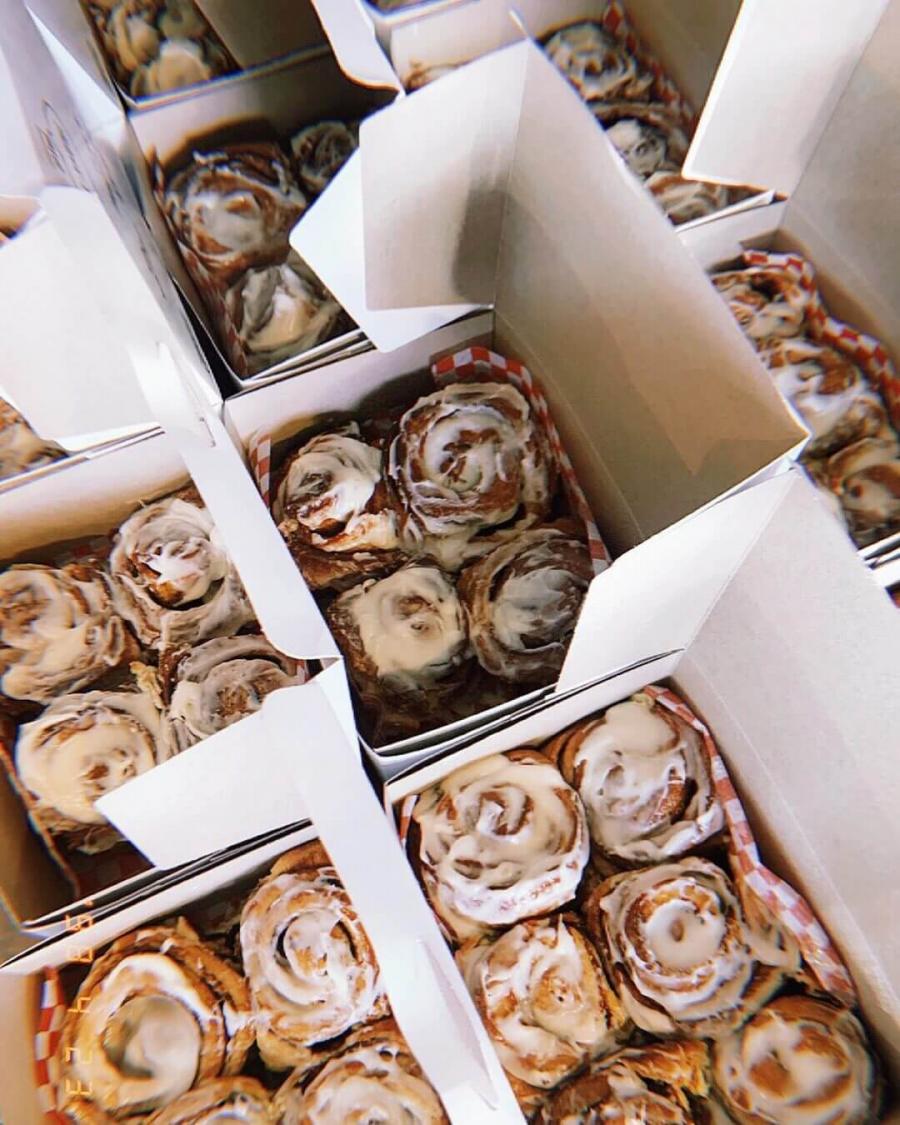 17. Mill Town Roasters, Fredericton
461 King Street | 506-458-1174
@milltownroasters
Do you like cinnamon buns? Good, because they make the best ones. With a brick and mortar in the heart of downtown, and a roasting room at the Coffee Mill, you're not lacking options for where to grab a cup.
18. Cactus Cafe, Shippagan
205 J.-D. Gauthier Boulevard | 506-336-0192
@cactuscafe
Minimalist coffeehouse vibes by the seaside. The daily specials and decadent desserts will provide a delicious break while you explore the picturesque Acadian Peninsula.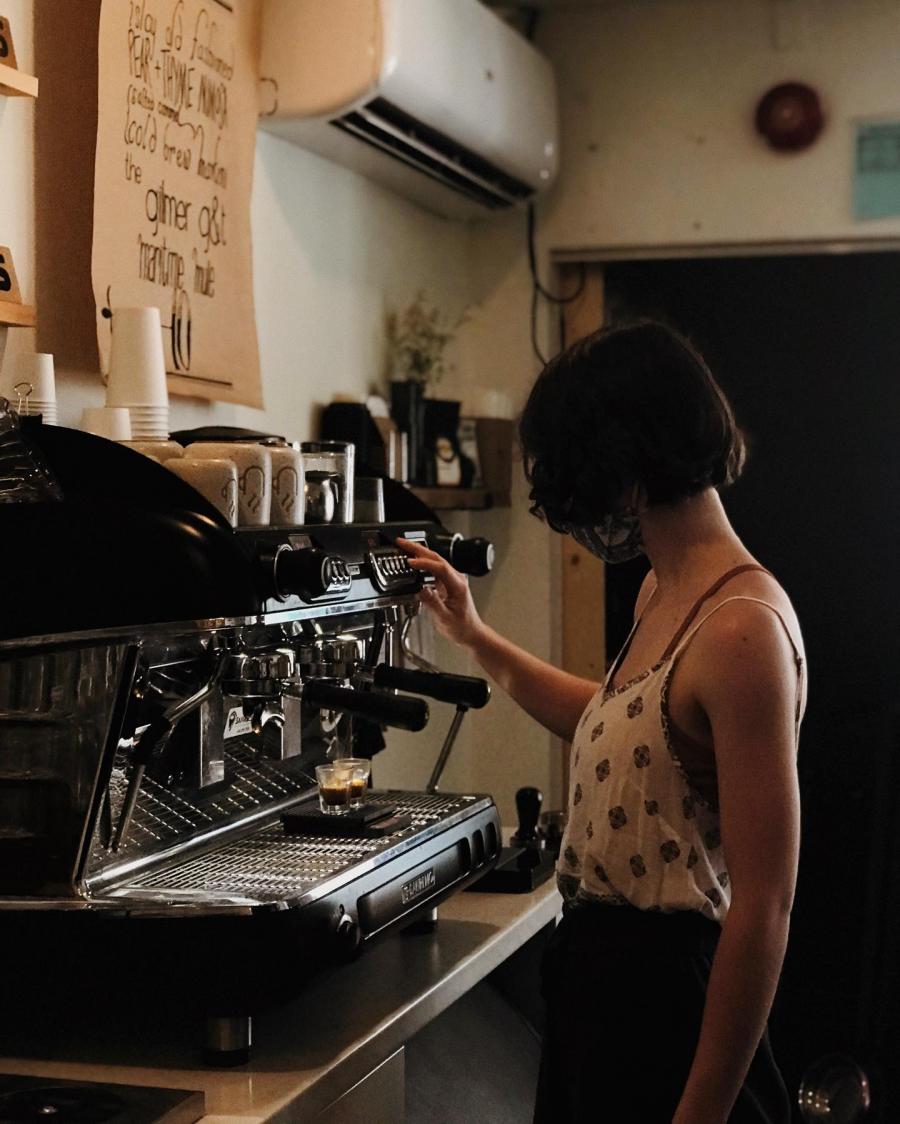 19. The Muse Café, Fredericton
86 Regent Street | 506-471-4898
@TheTipsyMuseCafe
Latte flights and smoothie bowls. It's hard to go wrong with that! The Muse is a downtown Freddy hot spot for delicious treats, gorgeous coffees, spinning vinyl and live music and poetry. Inside its modern style mixed with raw wood, slate and metal is a win on all fronts.
20. Clémentine Café, Moncton
62 Elmwood Drive | 506-384-4782
@ClementineCafeDeli
This charming neighbourhood café serves up a whole lotta cheer. The decor's vibrant citrus colours will wake you up as much as their delicious coffee roasted on site by Sunny Brae small batch coffee roaster. Stay a while and enjoy their homemade soups, hand-crafted sandwiches, fresh salads and pastries.