Edmundston is an outdoor enthusiast's dream come true no matter what kind of summer adventure you're looking for. And while it would take a whole library to capture the rich history of the Edmundston area, there's no better way to bring that history to life than visiting this northwestern gem.
Located at the confluence of the Saint John and Madawaska rivers, Edmundston has everything to meet the expectations of the canoe, kayak, paddleboard and hydrobike enthusiasts, even in the city. For a peaceful riverside outing in the heart of nature, the Green River and Upper Madawaska are always ready to display their beautiful nature.
For even more outdoor fun, Edmundston also has camping, golfing, hiking and cycling trails. Some of the top picks for your list are Club de golf Fraser Edmundston and the Méruimticook Trail. The Madawaska Trails network offers 60 km of single track mountain biking trails, while the Petit-Témis Cycling Trail, with softer inclines, is the perfect spot for leisurely rides. If motorized adventure is more your style, there are ATV trails aplenty weaving throughout the region. 
If you're looking for something with a little slower pace, Edmundston also hosts the exquisite New Brunswick Botanical Garden and offers both camping and walking trails at République Provincial Park. 
Downtown Edmundston is a walkable touring space featuring the local arts centre, historic churches, and a built environment showing off public art and the area's distinct culture. But, make sure you're prepared to be sidetracked by bakeries, craft brews, delicious coffees, vegetarian delicacies, and other fantastic local food offerings.
If you want to uncover where it all started there are many historical sites to choose from within an hour's drive of the city centre, in the Saint-Basile District and in Haut-Madawaska (Baker-Brook, Clair, Saint-François and Saint-Hilaire). A few "can't miss" options include, Ledges Pioneers Place, the Joseph B. Michaud blacksmith shop and the 150th Anniversary Heritage Room Museum in the Village of Saint-François, and the Museum of the Religious Hospitallers of St. Joseph in Saint-Basile.
Edmundston is a great place to find a path less-travelled on foot or by bike. It's a slice of New Brunswick that brings out our best, with a history that is all its own.
Pack your gear and get up here.
QUICK LINKS:
Outdoor Activities
New Brunswick Botanical Garden
Madawaska Trails
Petit-Témis Interprovincial Linear Park
Méruimticook Trail
Mont Pointu in Rivière-Verte
Parks
République Provincial Park
Golfing
Edmundston Golf Club
Food/Drink
Downtown Edmundston
History
Pioneers Place
Joseph B. Michaud Blacksmith Museum
150th Anniversary Heritage Room Museum
Museum of the Religious Hospitallers of St. Joseph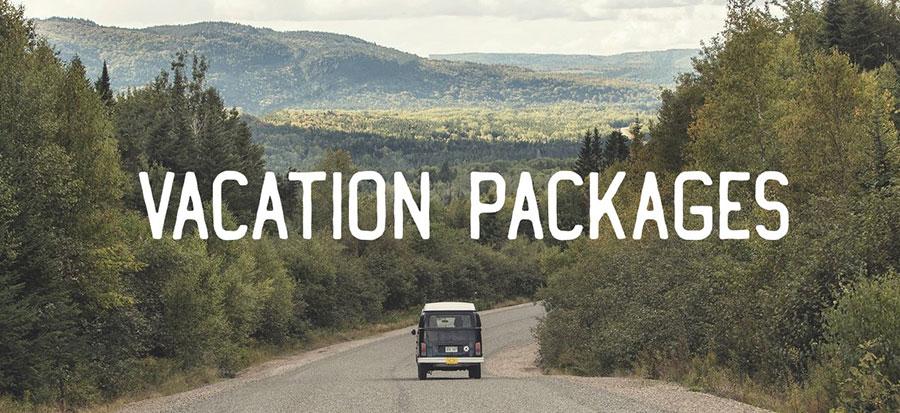 KEFI TRAVEL
Edmundston - 4 days, 3 nights
Hop on board a staycation designed to let you walk and hike your way around a beautiful area in Northern New Brunswick.
BOOK NOW
TOURISM EDMUNDSTON
Package Offerings
Summer in Edmundston! With three great packages to choose from, there is something for the whole family. Choose from a golf package, a botanical garden package, or a mountain biking package.
BOOK NOW
---
---
GET EXPLORING
Experiences and businesses listed below are ones we've verified as being open this season. We update this list regularly as new information comes in.
---
Gotta go?
Call the local Visitor Information Centre at 1-866-737-6766 for information on where to find open public washrooms.