A motorcycle trip around Washademoak Lake and the Kingston Peninsula
Ride by waterways and farmlands in some of the province's most picturesque countryside. This motorcycle trip along Washademoak Lake and the Saint John and Kennebecasis rivers will take you through hills and valleys for an exhilarating ride.
* Please check recommended businesses mentioned in this blog are open prior to your trip
Route - 265+ km, 5 hours

About the route
The route covers only 265 km (165 mi.) in distance approximately, but can take as much as 5 to 6 hours on the narrow, meandering country roads. We recommend an overnight trip so you have enough time to explore all the nooks and crannies as well as the hidden gems in this area of the province.
You can do this motorcycle trip from Saint John, Moncton or Fredericton (respectively 30 minutes, 1.25 hour and 1.5 hour from the start in Hampton) and connect with other scenic drives for a multi-day trip.
A good starting point is the Municipal Visitor Information Centre at the Hampton Town Square – central to food, fuel and all the services you might need before heading out. Hampton is also a great base to spend the night if you want to divide the route in two loops and spend more time exploring.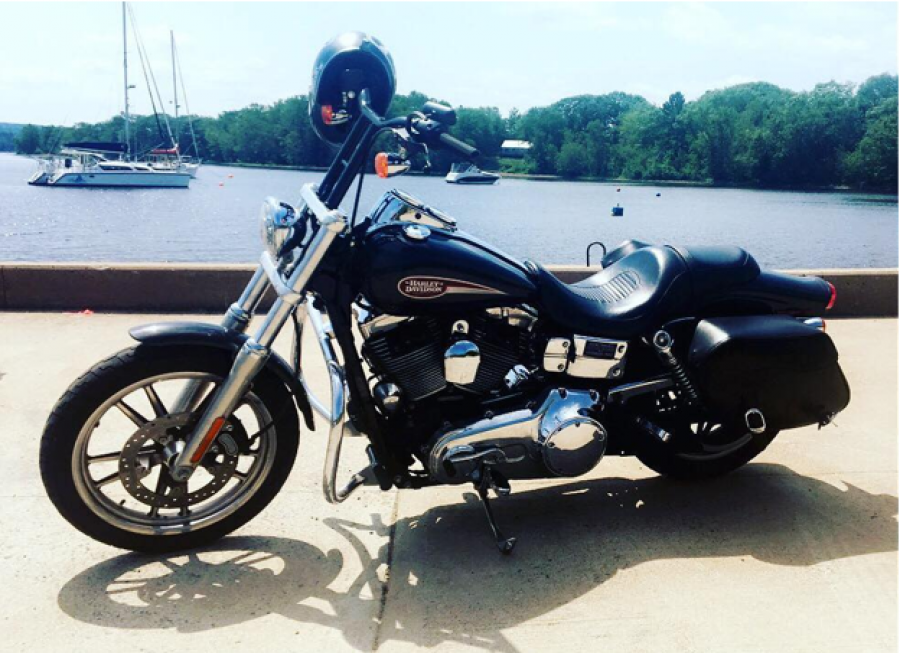 Kingston Peninsula
Farmers' markets, vineyards, beaches, lighthouses and a rich heritage – the Kingston Peninsula is a delightful mix of rural charm and natural beauty. Enjoy the twisty roads and the water views and take advantage of the many cable ferry crossings to switch up your itinerary and cruise on to other shores. Or find a wharf to park your ride, stretch your legs and enjoy the moment.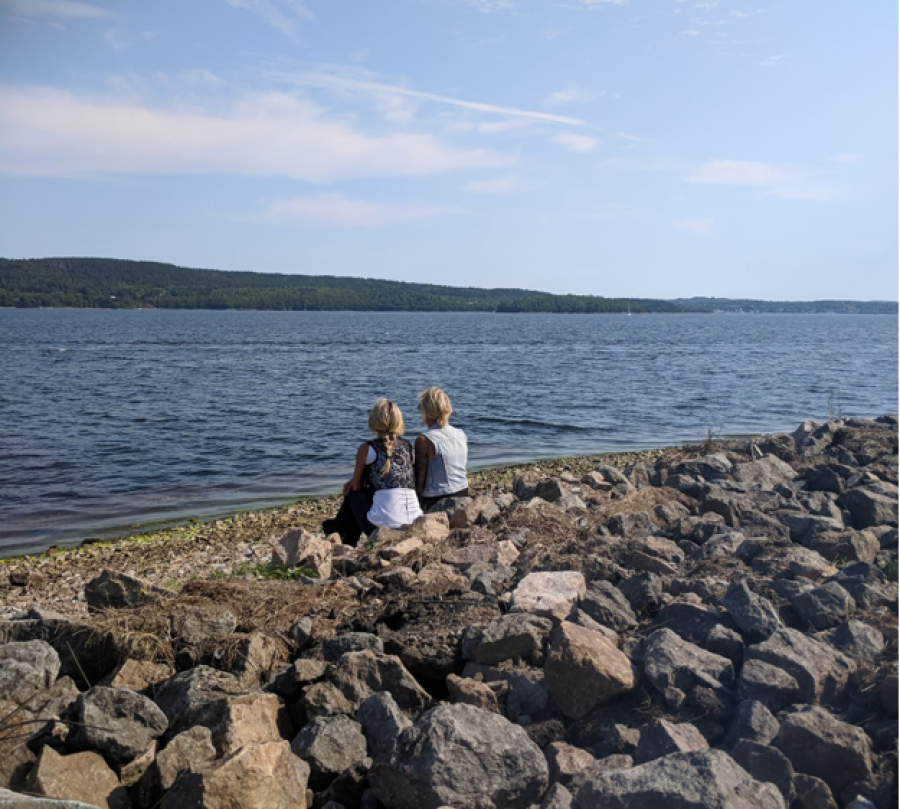 Washademoak Lake
This is cottage country, a campers and vacationers paradise where life slows down by the blue waters dotted with white sailboats. The winding road hugging the lakeshore will take you from one scenic spot to another. Make sure to stop in Cambridge-Narrows for a break or take the ferry for a meal or a night at the Evandale Resort. Take in the art, nature and culture of this region at the Life at the Lakes Festival in August.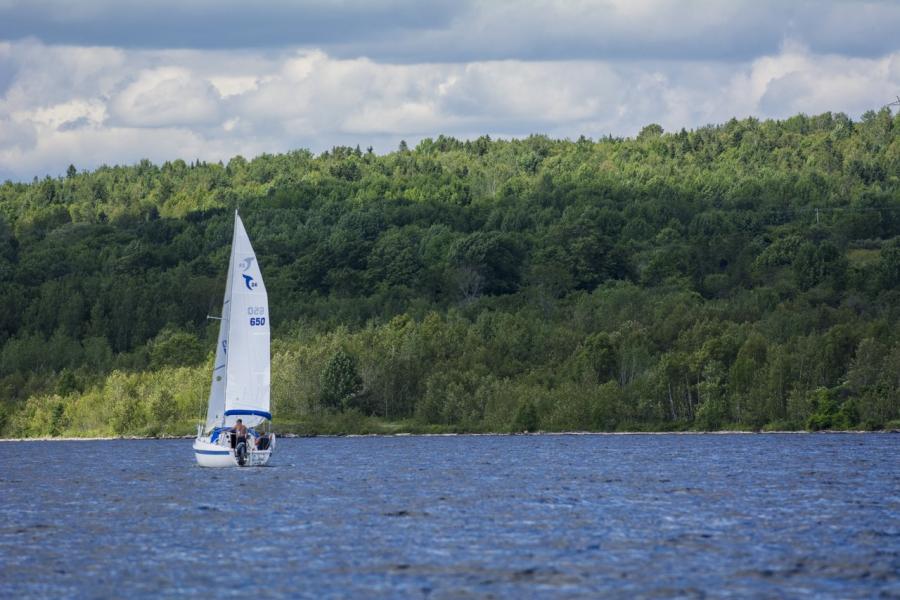 Directions
Here's an overview of the itinerary – make sure to enlarge the map above for detailed directions and stops along the way.
From Hampton, head north on Route 121 to Kredl's Market. Stock up on goodies, then follow Route 845 all the way to Kingston, where it divides up. Pick any direction to loop the peninsula clockwise or counterclockwise.
Back in Kingston, follow Route 850 along the Saint John River. Turn left on Route 124, then left again to follow Route 124 all the way to Evandale for a ferry ride and a meal at Evandale Resort. Backtrack to Kars and turn left on Route 705 to get back on the itinerary.
At the end of Route 705, turn left on Route 710 and follow it until it reaches Route 10, where you will turn left up to Coles Island, then left again on Route 715 to follow the other side of Washademoak Lake. Route 715 loops along the water up to Jemseg. From there, navigate back to the start in Hampton or back home via the highway or other country roads.
Tips for the trip
On a hot day, hike to a waterfall, take a dip at The Cuts Quarry (a popular swimming hole in Springfield), or grab an ice cream at Kredl's in Hampton.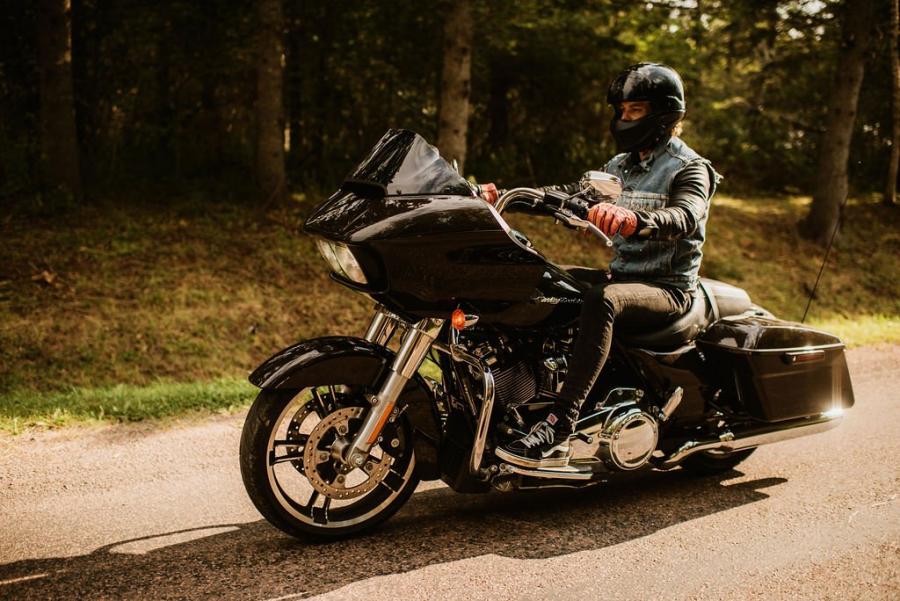 ALONG THIS ROUTE

Cool spots for a stop
Crystal Beach in Carter's Point
Henderson Falls in Henderson Settlement
Moss Glen Falls in Clifton Royal
Reddin Falls in Springfield
The Cuts in Springfield
Attractions and tours
Osprey Adventures in Hampton
Acadian Sturgeon & Caviar in Carter's Point
Acacia Gallery in Cambridge-Narrows
Crimmins Pottery in Kingston
The Barn Gallery in Bloomfield
Anthony Flower House Museum & Gallery in Cambridge-Narrows
Kings County Museum in Hampton
Heritage sites on the Kingston Peninsula
Food & Drink
Kredl's in Hampton
Gridiron Brewing in Hampton
Station 33 – Cafe & Yoga in Hampton
Kingston Farmers Market in Kingston
Dunhams Run Estate Winery in Kingston
Gillis of Belleisle Winery in Springfield
Up to Par Restaurant in Norton
Yip Cider in Long Reach
Mott's Landing Vineyard in Cambridge-Narrows
Where to spend the night
Evandale Resort in Evandale
Belleisle Bay Bed & Breakfast in Kiersteadville
Ridgeback Lodge in Kingston
Jemseg Lakeview Motel in Jemseg
Eagles Eye View Cottages in Carters Point
Lazy Goose Cottages in Cambridge-Narrows
Glamp Camp in Waterborough
Hidden Valley Campground in Kingston
Hardings Point Campground
Cambridge-Narrows Campground
Mic Mac Tent & Trailer Park in Cambridge-Narrows