Uptown and all around, you'll find that the charm of Saint John is unmistakable. Dine, shop, and wander through this historic city for an unforgettable escape.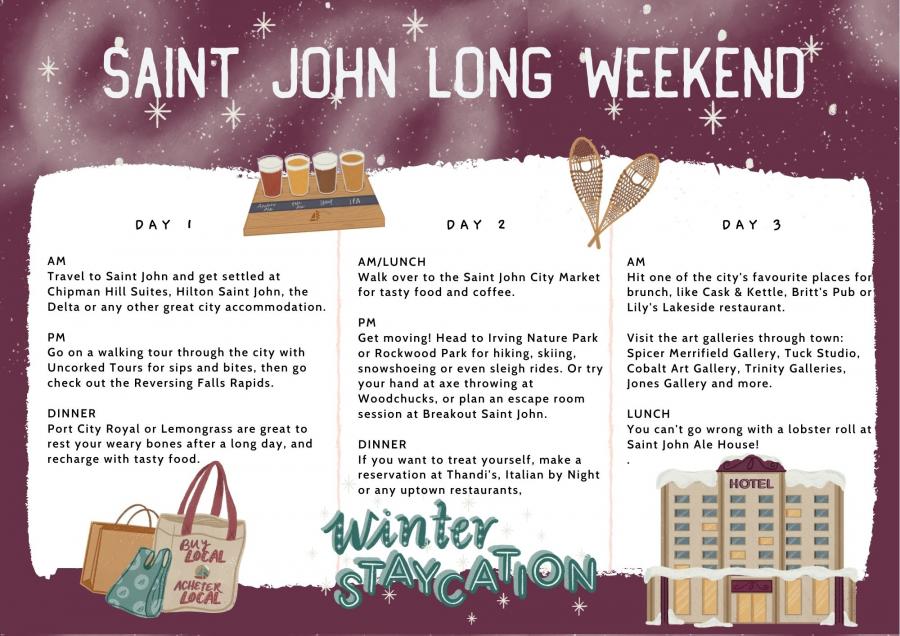 There are many ways to experience winter in the city, and Saint John is the spot to do it all. A winter staycation in Saint John is waiting for you and here are some of the things you can do in the city this season.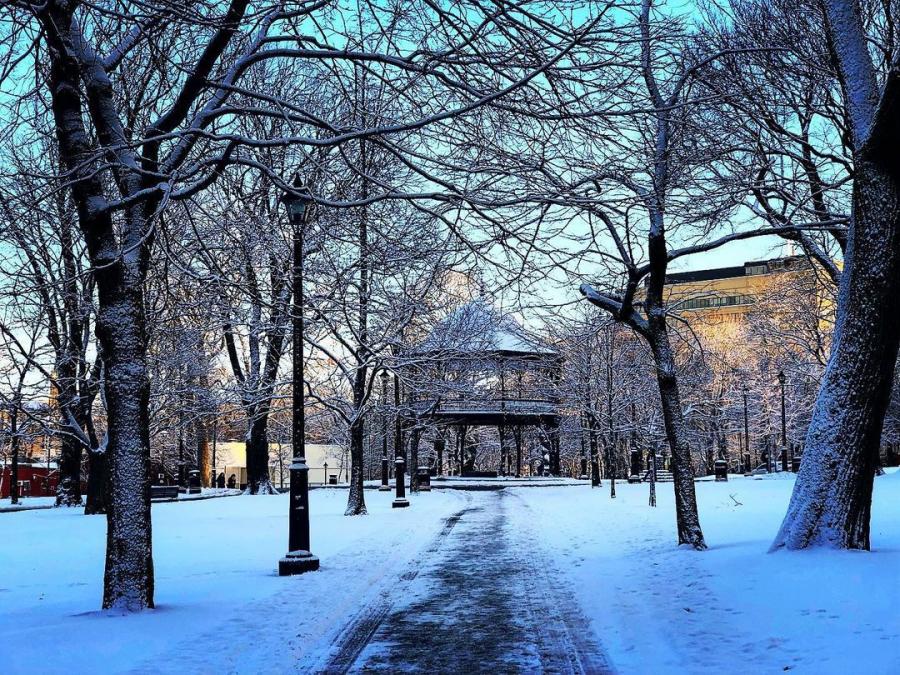 When you arrive in the historical city, check in at Chipman Hills Suites, the Delta Hotels by Marriot Saint John or the Hilton Saint John in uptown Saint John. Everything is a short drive away for your winter outdoor excursions.
If a pool is on your (or your family's) must-have list, the Delta and the Hilton will fit the bill. And the Hampton Inn and Suites has an awesome indoor waterslide that everyone will love.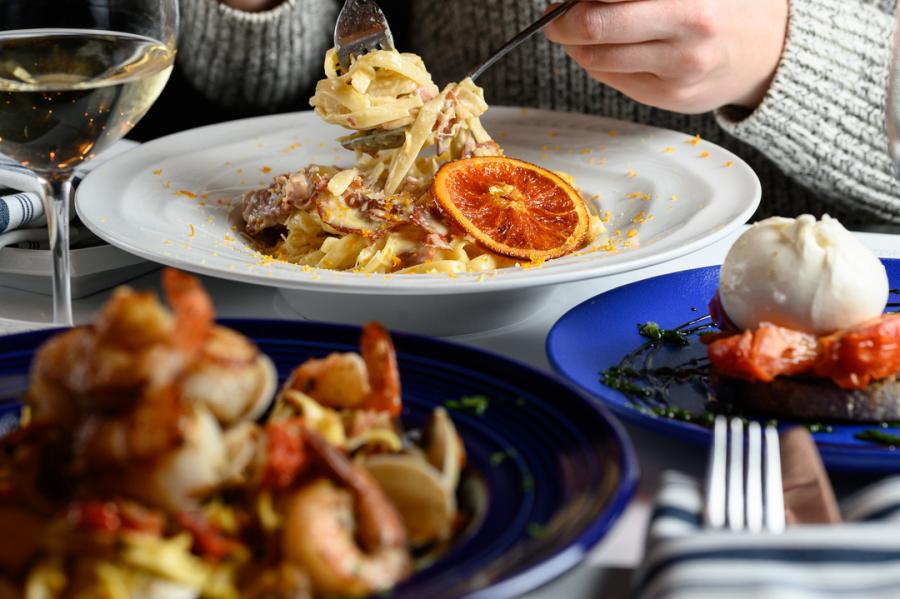 For your first night in Saint John, choose from one of the 20 restaurants participating in Chop Chop Restaurant Week from February 22 to 28 (tentative). Each spot offers unique menu items at special price points. Can't decide what's right for you? Pick one restaurant for dinner and then try another for lunch the next day.
And if you're a wine aficionado, we love the walking tours from Uncorked Tours, where you can have a private bubble tour to discover new fantastic flavours of wine, craft beer, and more.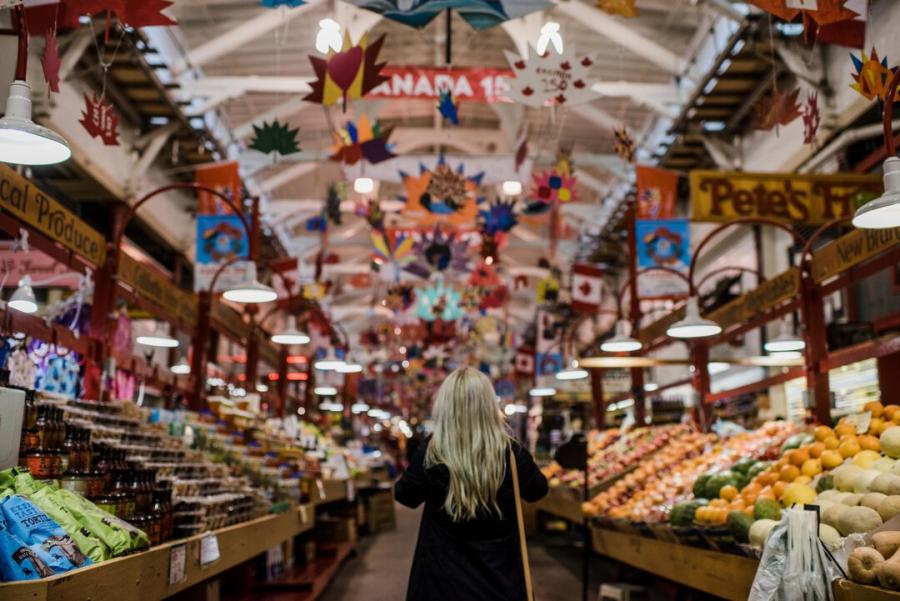 Art tours galore
If you prefer to explore the city on your own, there are more than enough choices for self-guided walks that cover the uptown area. Such as Three Historic Walking Tours or the Art in Public Places Walking Tour.
There's also more than a dozen galleries in the 5-block radius of the Trinity Royal Preservation District. With eateries and drinking spots around every corner, you can design your own gallery hop on a winter afternoon.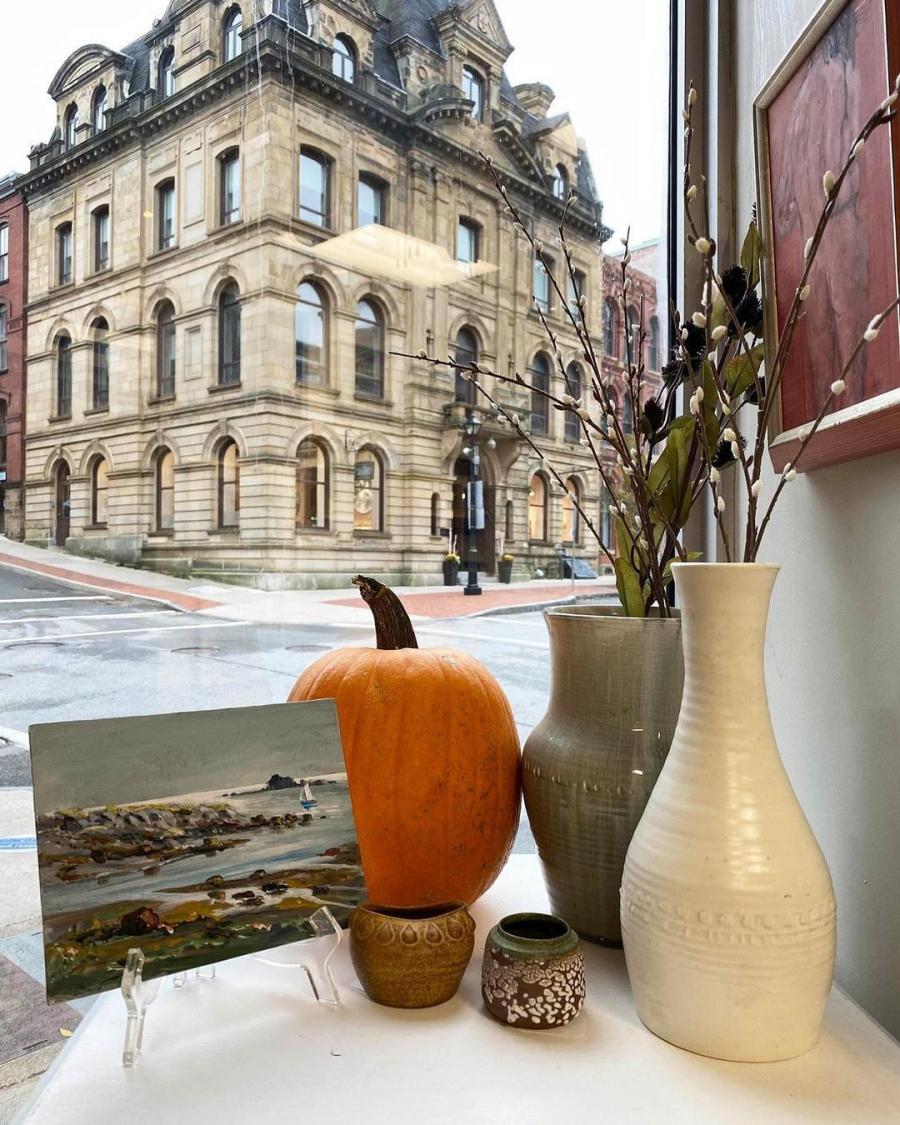 You'll find 3 top-notch choices along Prince William Street including Spicer Merrifield Gallery, Tuck Studio, and Cobalt Art Gallery.
Just a couple of blocks away you'll come across Trinity Galleries on Germain Street, celebrating 25 years of operation. And close by you can enjoy contemporary pieces at the Jones Gallery and the Citadel on Charlotte Street.
And there are even more great choices within the vicinity so take a walk and enjoy the tour through Paris Crew, Handworks, Visitors Shop + Gallery, New Brunswick Museum, and the Saint John Arts Centre.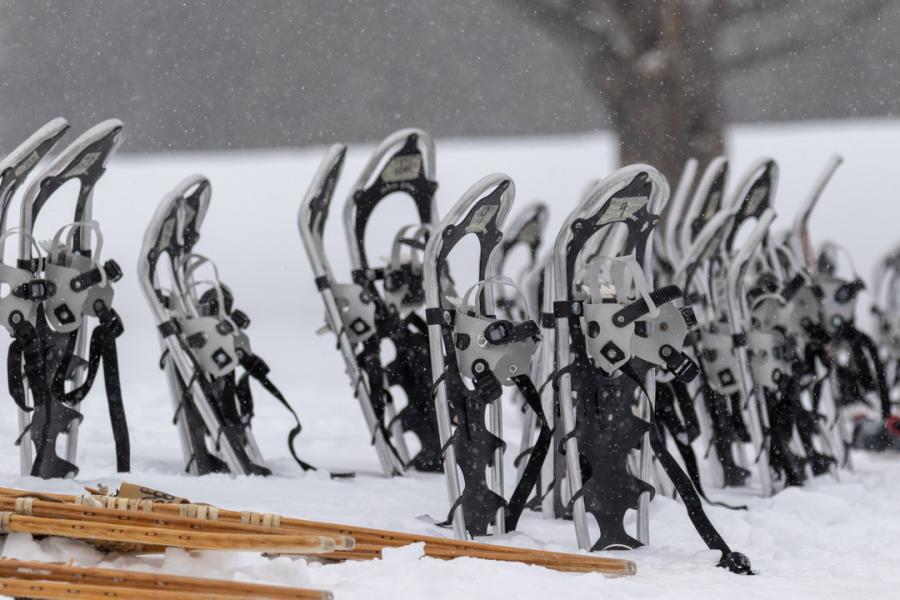 Explore the outdoors
If you'd like to take your winter getaway to the trails, go to Inside Out Nature Centre for snowshoe rentals to explore Rockwood Park. Or there's Elmhurst Outdoors for a full day of cross-country skiing or snowshoeing on groomed trails (they do equipment rental or bring your own, but either way it's a great choice). And hikers keep watch for Elmhurst moonlight hikes, too, when the conditions are right.
As you drive around, stop by the world-famous Reversing Falls Rapids to see this natural phenomenon in the winter.
If you're looking for a unique experience in the city, take aim at Woodchucks Axe Throwing where coaches will show you the ropes when you arrive and have you comfortably throwing axes in no time.
No matter if you like to hike, bike, ski or snowshoe, you can get your fill of winter outdoor in Saint John:
Rockwood Park
Irving Nature Park
Inside Out Nature Centre
Elmhurst Outdoors
Be Rad Adventure Company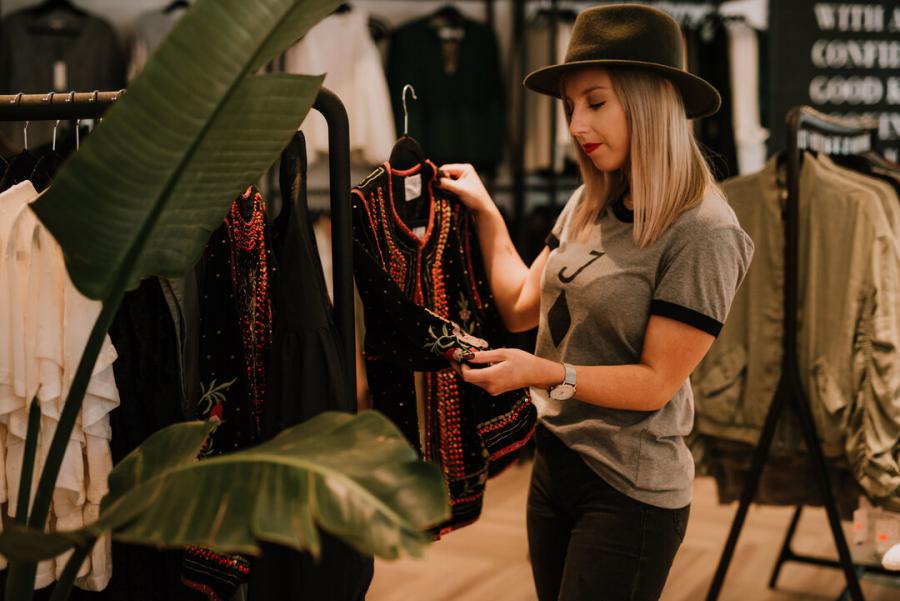 Shop in style
Now, if shopping is more your style, Saint John has all the right spots with local businesses just waiting to welcome you. Here are just a few of the amazing boutiques to explore:
Saint John City Market
Lordon
In Pursuit
Heartbreak Boutique
Urban Shoe Myth    
Pristine 
Visitors Shop + Gallery
Hats on the Square
The Feel Good Store 
The Corn Crib
Obscurity Shop
Juniper
Paddington Station
Riff Raff Skate Shop
Tuck Studios
Backstreet Records
Hero's Beacon
The Goods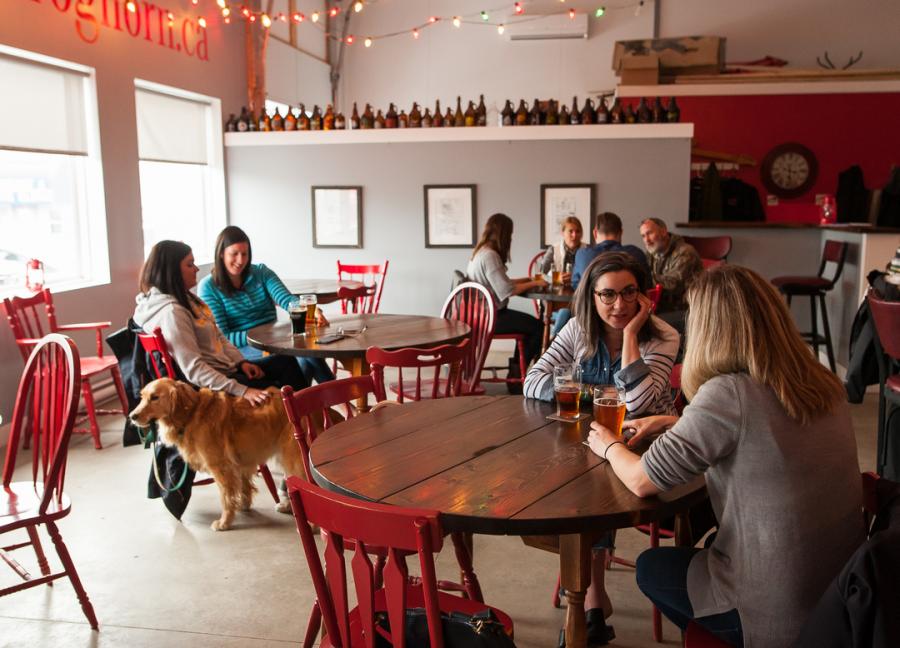 Raise a glass 
Another great way to taste the flavours of winter is to sample the local brews throughout the uptown and beyond. There are so many choices and tastes to discover including:
Saint John Ale House
Picaroons General Store
Lemongrass Thai Fare/Peppers Pub
Cask & Kettle Gastropub
Gahan House Port City
Big Tide Brewing Company
Moosehead Small Batch Brewery
Loyalist City Brewing Co.
Foghorn Brewing Company
Long Bay Brewery
Hammond River Brewing Company Inc.
PACKAGES AND DEALS
Flight Away with Us Package
Starting at $109+applicable taxes 
Includes: 
Standard Guest Room at Delta Hotels by Marriott Saint John 
"Flight for Two" at Uncorked Tours ($24 Value) 
Parking
Shop 'til you Drop Package
Starting from $174, based on double occupancy 
Includes:  
guest room at Hilton Saint John  
breakfast for 2 
parking 
$50 in Uptown Saint John dollars 
Vacation Packages
Get the most out of your travels in New Brunswick with vacation packages from the following operators:
KEFI Travel
WINTER IN SAINT JOHN, NEW BRUNSWICK - 2 nights
Historic city sights to explore, beautiful trails and parks to wander, top-notch restaurants to dine at and even a chance to try axe-throwing.
BOOK NOW
AB Connect
Saint John - Uncorked! - 2 nights
Explore the shops, art, & history that make Saint John awesome.
BOOK NOW