Breathe in wonder IN New Brunswick's Parks
Want to make the most of everything winter brings? Head to our parks. These beauties put the 'wonder' in winter wonderland.
You can kick up some fresh powder as you snowshoe through frosted forests or strap on your skates and carve out some figure eights on a frozen lake. Name your favourite winter activity and we're sure to have a park that'll raise your winter game.
But it's not just activities – there are also some winter events to check out too. So leave those thoughts of hibernation behind in your snowy tracks and get out there to rediscover winter in New Brunswick.
PARKS TO EXPLORE THIS WINTER
1. MACTAQUAC PROVINCIAL PARK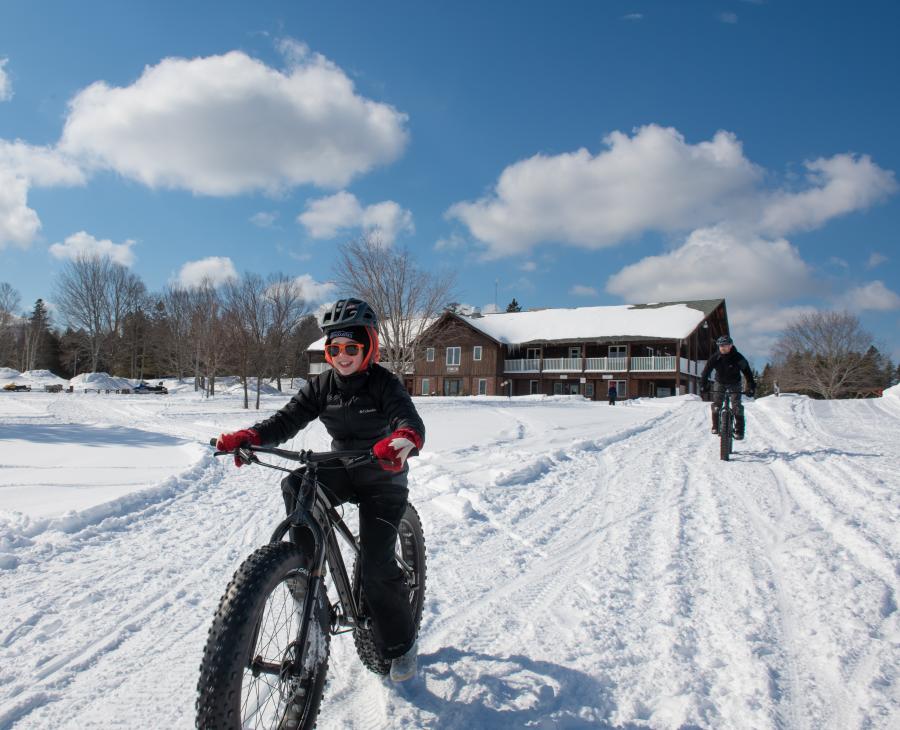 Ready for wintery family fun at its finest? Then unleash your inner daredevil on a toboggan or a fat bike, go for a spin on a skating pond or glide along a 900-metre forest skating trail through a winter wonderland, or hit some cross-country and snowshoe trails. Then head inside to chill out and relax in the park's cozy lodge.
Tip : Mactaquac has fat bikes, tubes, cross-country skis and snowshoes available for rent.
2. KOUCHIBOUGUAC NATIONAL PARK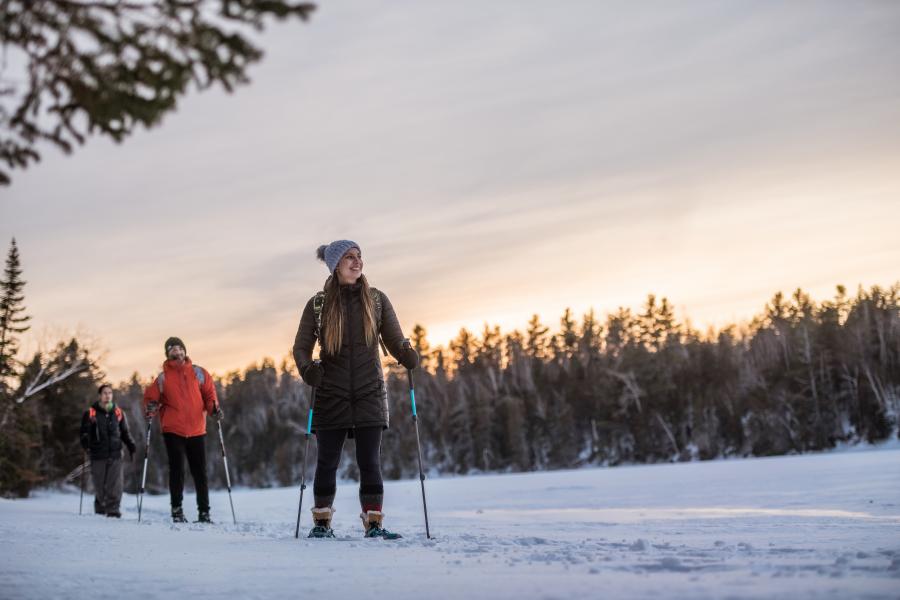 Groomed cross-country ski trails, 30 kilometres (19 miles) of marked snowshoeing paths, winding fat bike routes and warming huts along the way – Kouchigouguac makes it easy to befriend winter. For a fun time tobogganing, Patterson Hill is a classic.
Tip: Rent equipment or get your skis waxed near the trailheads at the Pijeboogwek shelter.
 
3. SUGARLOAF PROVINCIAL PARK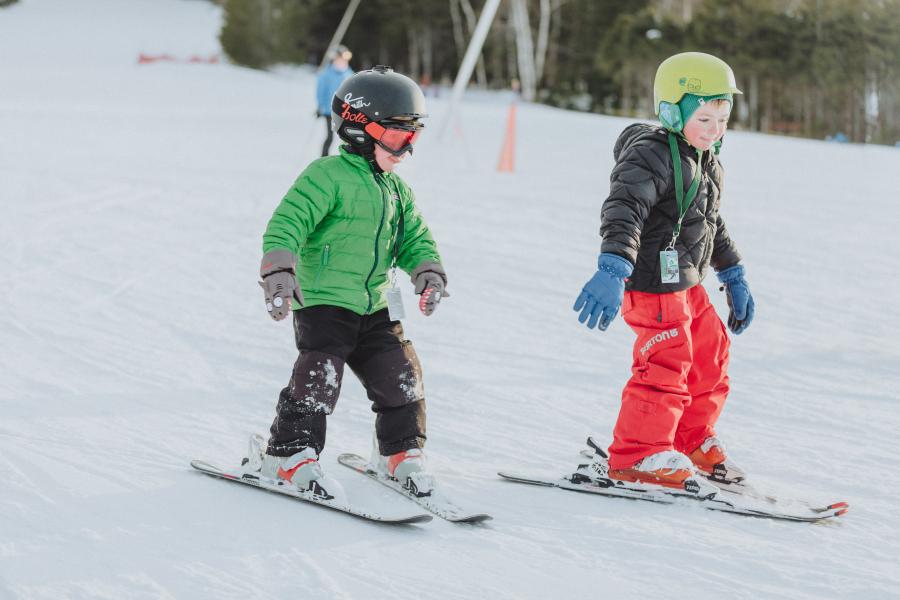 Strap on your goggles and get your ski on at Sugarloaf. Carve up the 13 downhill ski trails or enjoy the 'shush-shush' of your cross-country skis. There's even a terrain park for freeriders. Non-skiers can get their cheeks glowing with some tobogganing, snow tubing, skating, snowshoeing, hiking or snowmobiling. Shop and rental service on site for your equipment needs.
Tip: Brush up on your skills with certified ski and snowboard instructors at the on-site school.
 
4. FUNDY NATIONAL PARK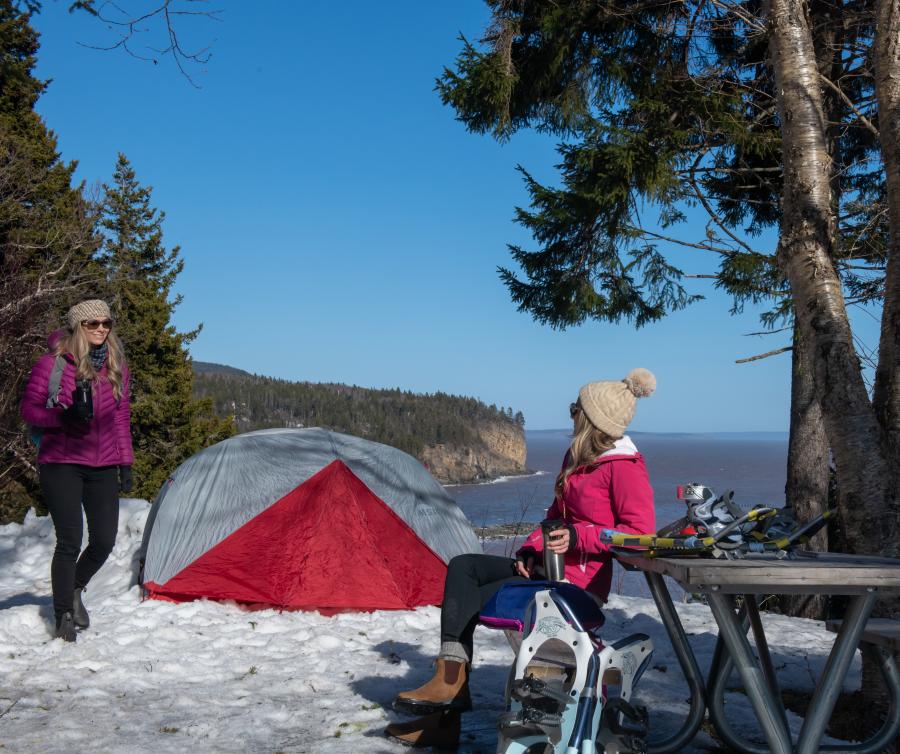 Fundy – it's not just for summer. Snowshoe trails, 18 km (11 mi.) of groomed cross-country ski trails and over 23 km (14 mi.) of fat bike trails mean you get to have your breath stolen by the spectacular coastal beauty all winter long. You can even stay overnight in a yurt, an oTENTik or a rustic cabin.
Tip: You'll get great winter photo-ops from the park's high perch above the coastal fishing village of Alma.
 
5. MOUNT CARLETON PROVINCIAL PARK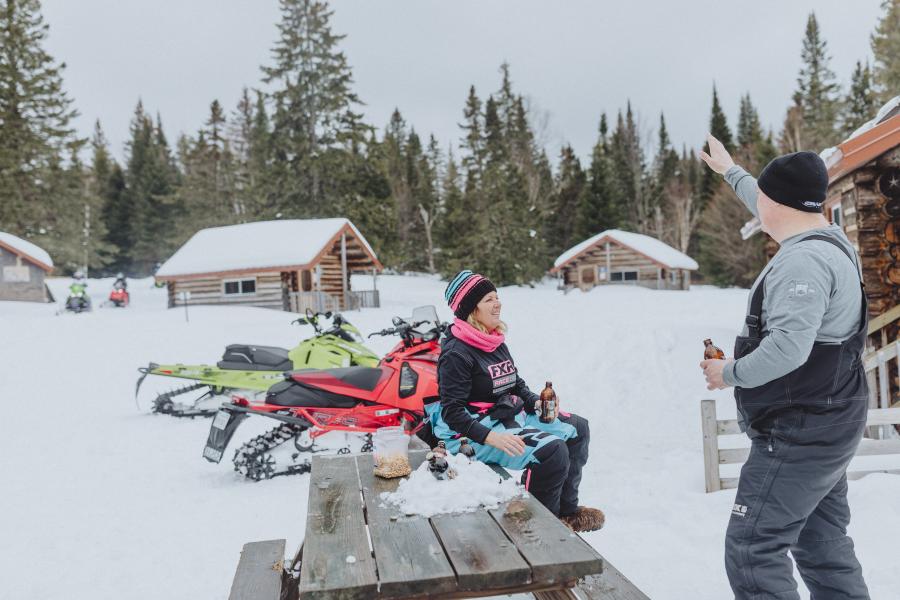 If you like your winter a little more on the wild side, head north to the Appalachian Mountains. Natural beauty, mountain peaks, and pristine lakes are yours to explore in Mount Carleton Provincial Park. You just have to choose how you want to adventure – by foot, by snowshoe, by ski or on a snowmobile.
Tip: Try your hand at ice fishing for perch, trout, and landlocked salmon on Big Nictau Lake.