the Ocean's grandest creatures.

Welcome to the most monstrous, memorable, humbling experience of your life. Whale-watching in New Brunswick's Bay of Fundy will take your breath away. And put everything into perspective.
The Bay of Fundy is a prime location for observing these incredible creatures. Its tides (the highest in the world) carry huge quantities of plankton, krill and various kinds of fish, providing whales an ideal environment in which to feed and raise their young.
Everything you need to know about
Whale watching in New Brunswick
New Brunswick's Bay of Fundy is home to a dozen whale species and is a world-renowned whale watching destination. Find out everything you need to know about whale watching in NB.
Read Story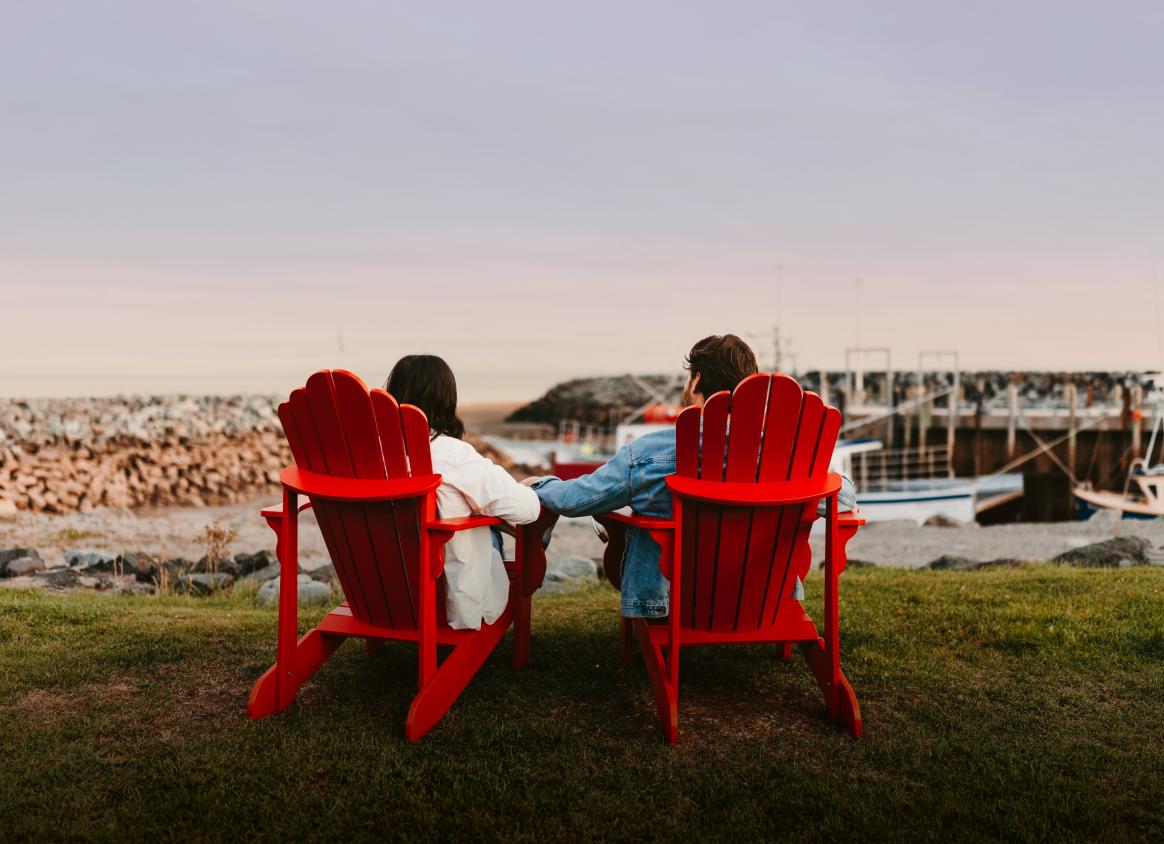 Whether you're invigorated by the thrill of a new adventure or feel most calm while you're kicking your feet up next to the tides, these trips will help you reconnect while you disconnect.
Read Story
New Brunswick Whale Species
Boat, catamaran, sailboat, zodiac - choose your mode of navigation to meet the largest mammals on the planet. Excursions are available from Saint Andrews, Grand Manan Island and Campobello Island. Sail the waters of the bay and let yourself be guided by experts who know these behemoths of the sea.
A variety of species frequent the Bay of Fundy, including the Fin Whale (the second largest species in the world), the Humpback Whale (the most playful), the Minke Whale and even the famous North Atlantic Right Whale - an endangered species. Porpoises, seals and pelagic birds complete the picture of your unforgettable outing at sea.