New Brunswickers are known for their warm and relaxed nature. With endless coastline, accessible nature and more than enough space to roam, New Brunswick is the place to go to escape the noise of the big city or to learn how to reconnect with the things that matter in life. From spas to botanical gardens to hiking trails and everything in between – New Brunswickers know how to take the road less traveled.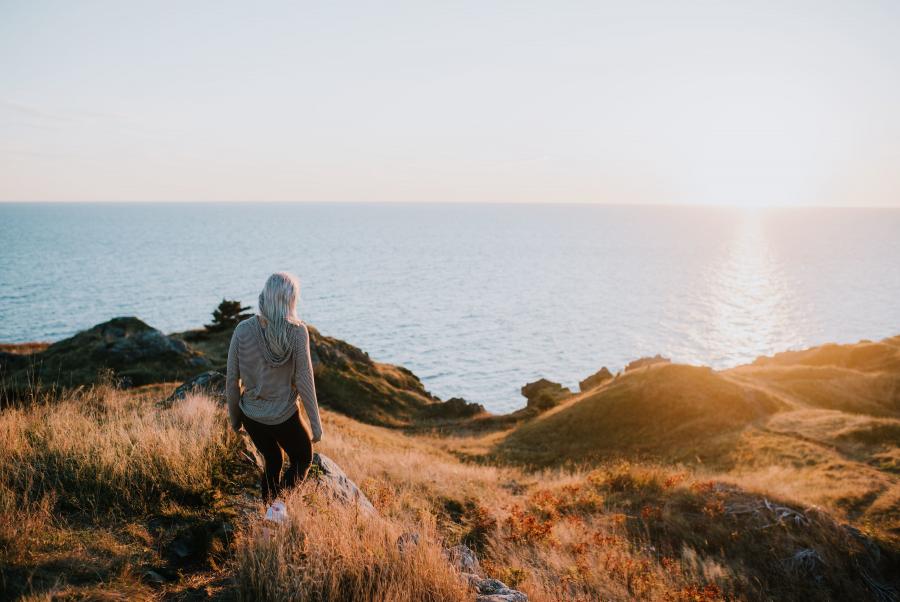 Everybody has a different idea of what it means to relax. Whether you're invigorated by the thrill of a new adventure or feel most calm while you're kicking your feet up next to the tides, these trips will help you reconnect while you disconnect.
Small Towns With Character
The best way to slow down and relax is to take the road less travelled. Skip out on big cities in exchange for small towns with character for the perfect backdrop to unwind.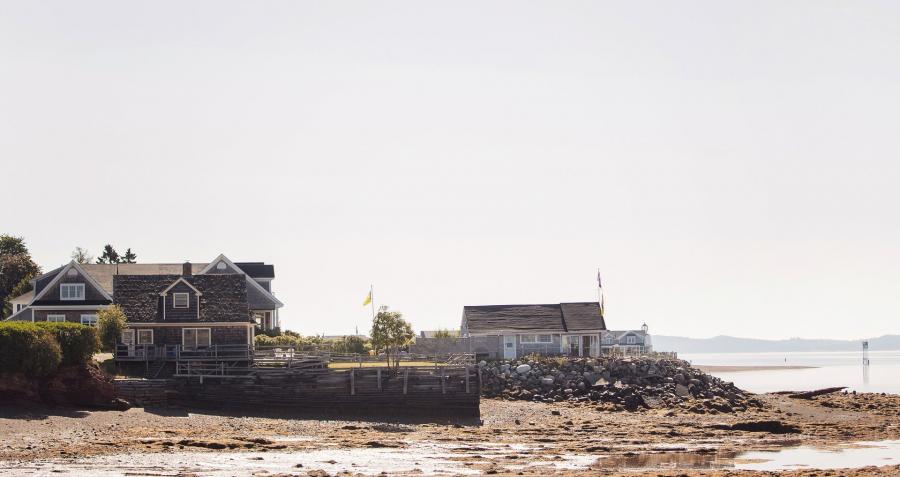 Saint Andrews
Saint Andrews is the perfect elevated small town living experience. With a focus on supporting local, all the seafood you could dream of and coastlines for days, Saint Andrews is one of the must-see spots for anyone who likes to unwind in style.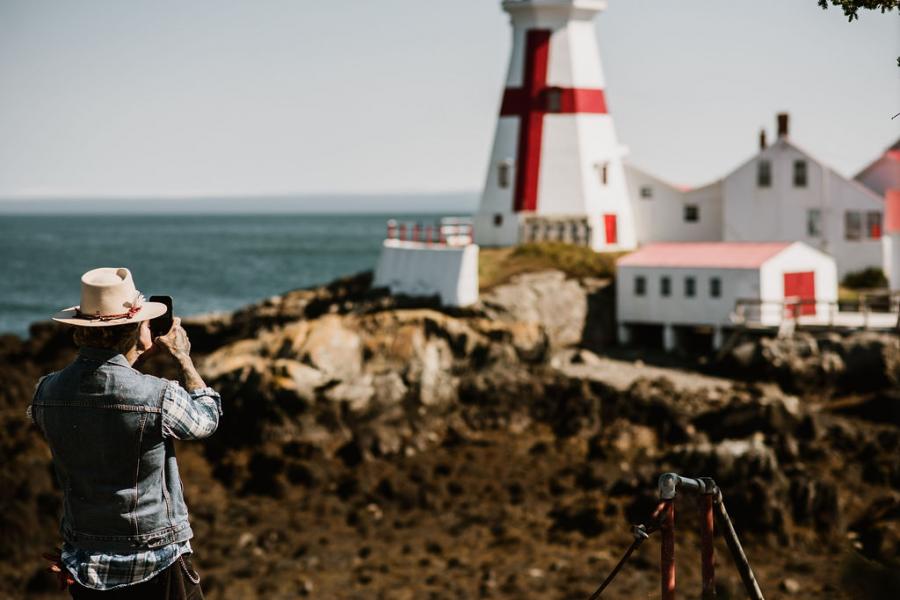 Campobello Island
If you're into kilometres of untapped nature, historic sites and a whole island to explore, Campobello Island is the spot to be for people who like their getaways a little bit more secluded. If your dream vacation is quiet and full of history and hiking – look no further.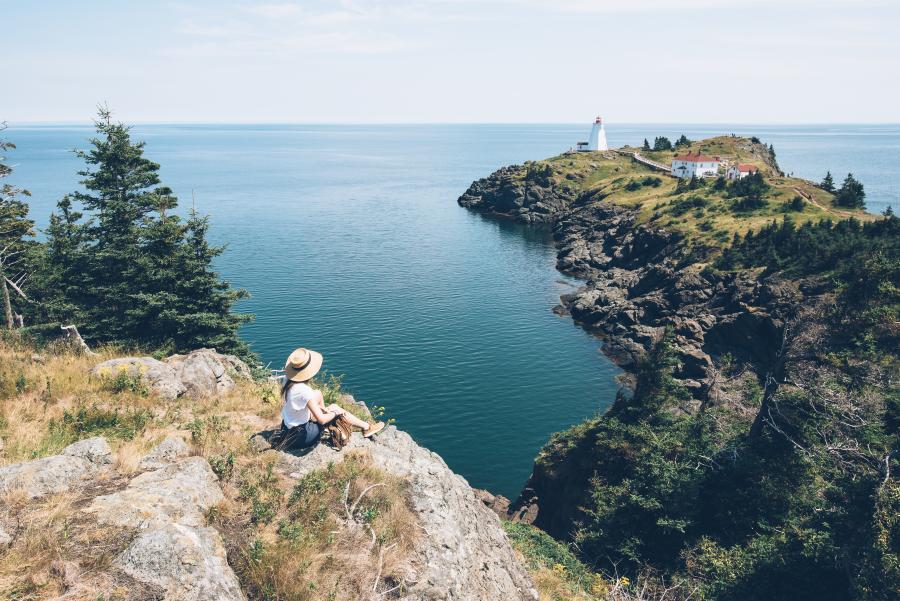 Grand Manan Island
If you want to experience the coast while adventuring on seaside hikes, Grand Manan Island has it all. With over 70 km (44 mi.) of coastline, Grand Manan Island is a dream come true for people who love to hike, go birding or want to give whale watching a try. Accessible by a scenic ferry ride, Grand Manan Island allows you to sit back and ride passenger while you get to your island adventure.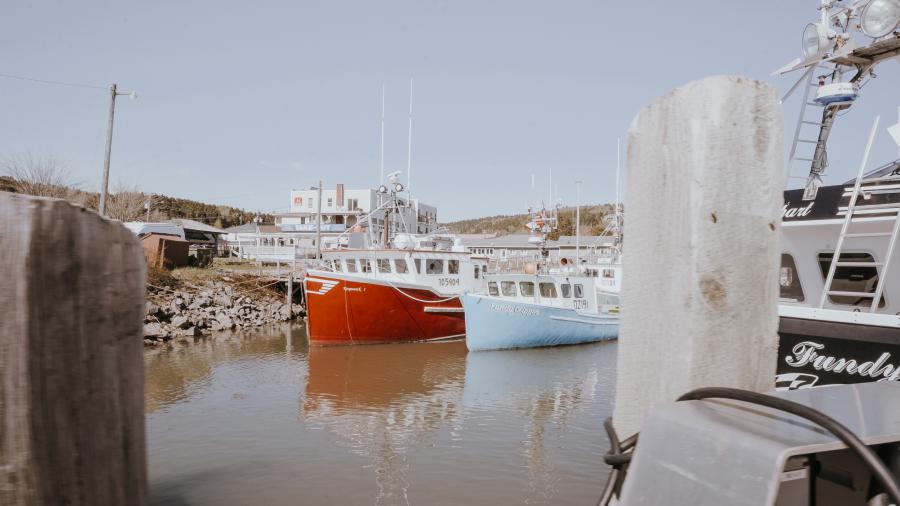 Alma
Alma is the gateway village to experience Fundy National Park. If you're looking for delicious and unpretentious seafood dining, some of the world's best hiking and incredible ocean kayaking, put Alma at the top of your next road trip list.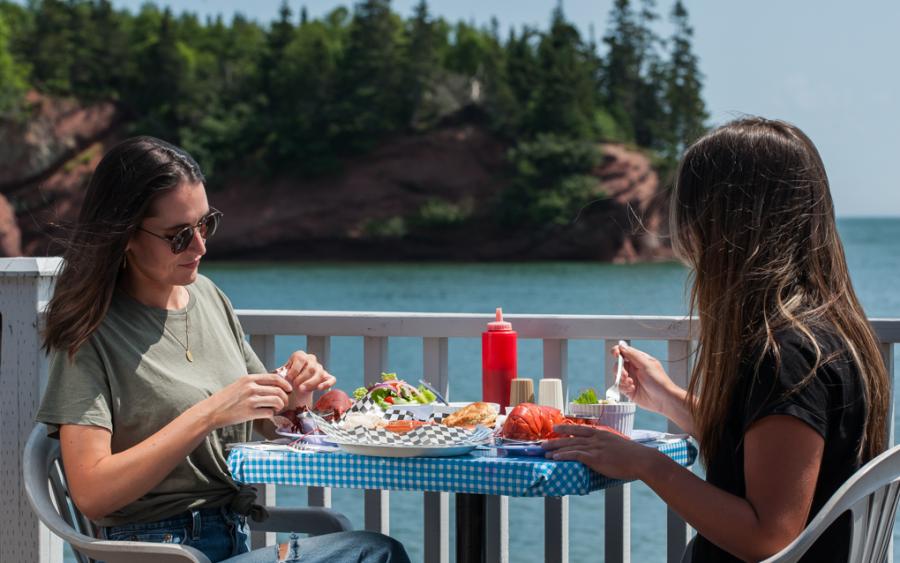 St. Martins
St. Martins is the original entrance to the Fundy Trail Parkway. From the adventures of hiking, to the refreshing bay of Fundy water, to the freshest seafood, St. Martins comes fully equipped with excitement for all tastes. If you've never walked along the floor of a sea cave at low tide, St. Martins is your ticket to the most interesting view of ocean floor.
Accommodations
Nothing sets the stage for how your trip is going to unfold quite like where you choose to rest your head for the night. There's incredible and unique accommodations across the Fundy Coast to suit all tastes. It doesn't matter if your idea of R&R includes a world-class spa or a simple tent, there's a place in Fundy to buckle down for the night.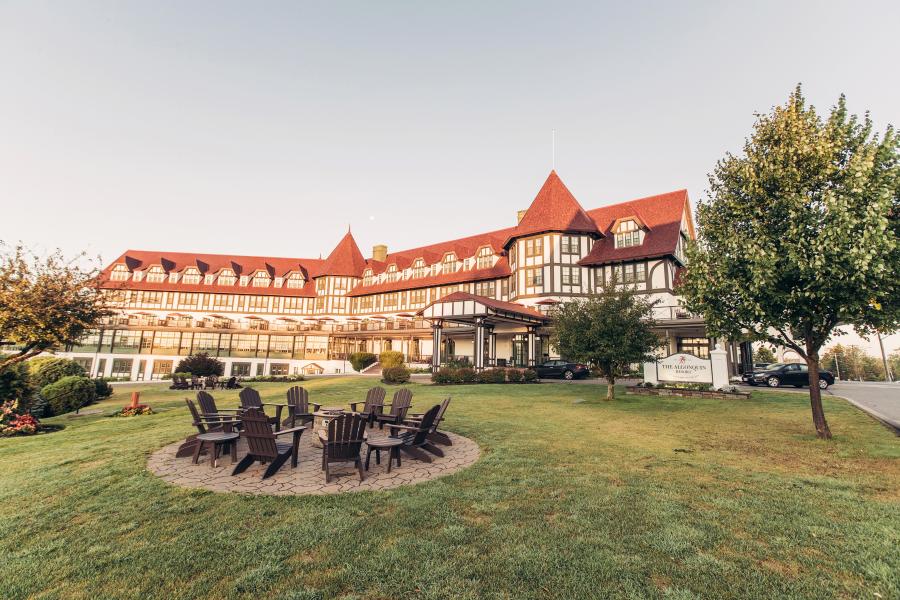 Traditional Abodes
For the people who want a traditional accommodation that just has a little je ne sais quoi, there's hotels, bed and breakfasts and resorts to suit all tastes. Check out a few of these classic accommodations to separate your nature time and your relaxing time.
The Algonquin (Saint Andrews)
An Island Chalet (Campobello)
Castalia Marsh (Grand Manan)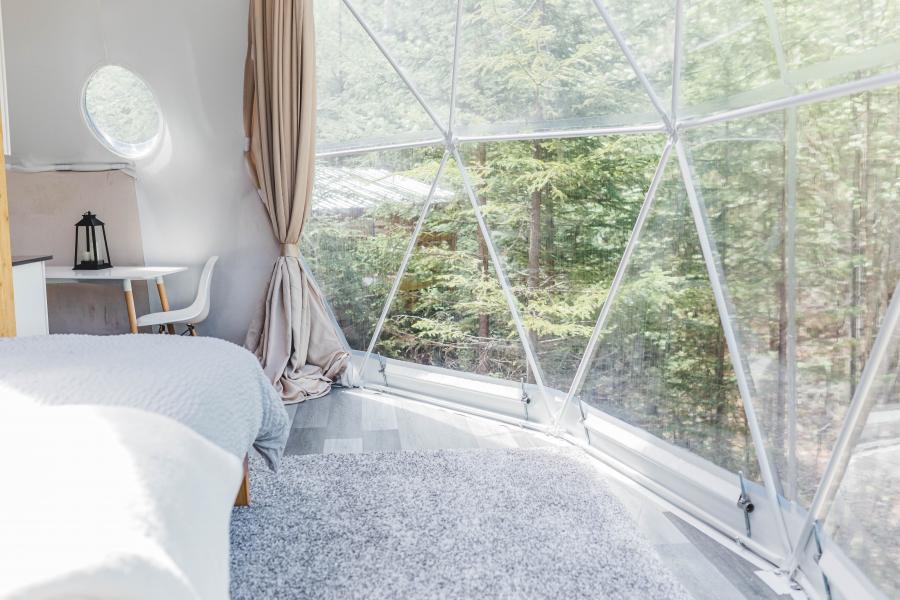 Classic Campgrounds
If you're more into somewhere that lets you be part of nature and not just observe it, check out a campground, glamping site or lodge.
Herring Cove Provincial Park (Campobello)
Ridgeback Lodge (Kingston)
Fundy National Park (Alma)
The Anchorage Provincial Park (Grand Manan)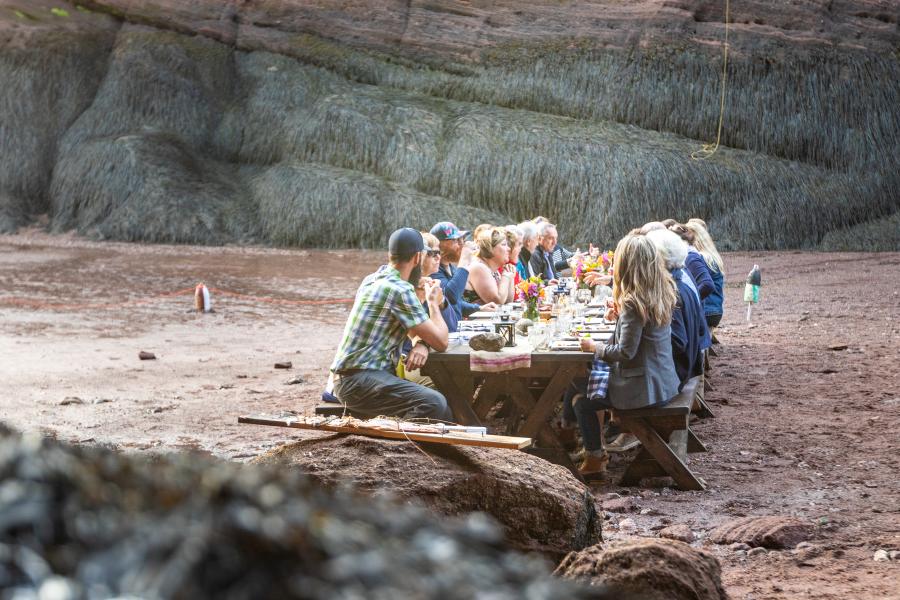 Unique Dining Experiences
Vacation eats can be a lot of the same old. These spots are unique, elevated, or a must-see. Nothing says "rejuvenate" like really treating yourself to an experience and not just a meal. Check out these cafes, restaurants and dining experiences to really experience something new on your Fundy Coast trip.
Kingsbrae Garden (Saint Andrews)
Acadian Sturgeon (Carters Point)
Red Rock Adventure (St. Martins)
Windjammer (Moncton)
The Pier (Campobello)
Slocum & Ferris (Saint John City Market)
Freak Lunchbox (Saint John)
The Octopus' Garden (Alma)
North Head Bakery (Grand Manan)
Rossmount Inn (Saint Andrews)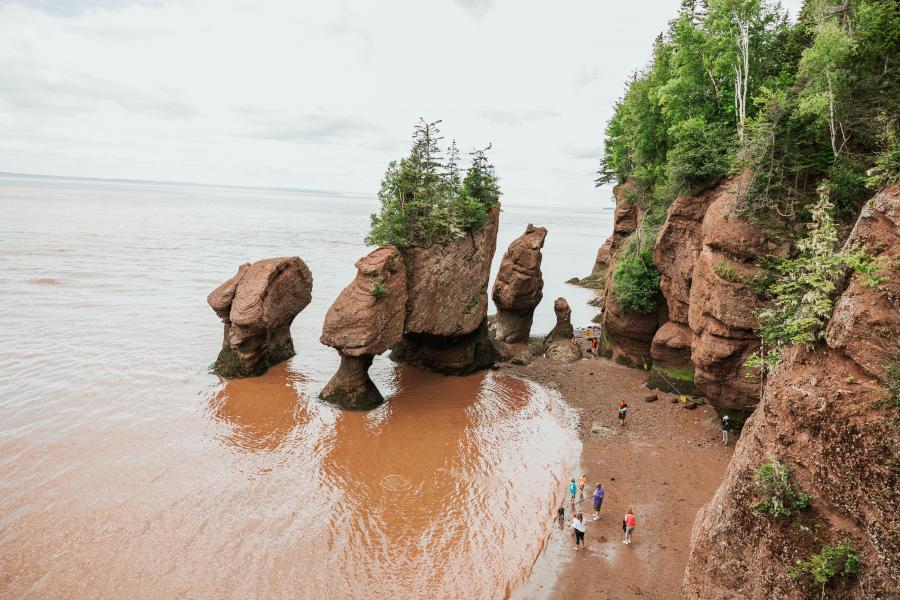 Nature Worth Travelling For
Fundy Footpath (St. Martins - Alma)
New River Beach Provincial Park (Saint John)
Herring Cove Provincial Park (Campobello)
Walton Glen Gorge (Fundy Trail Parkway)
Grand Manan Lighthouse Trail (Grand Manan)
St. Martins Sea Caves (St. Martins)
The Anchorage Provincial Park (Grand Manan)
Hopewell Rocks Provincial Park (Hopewell Cape)
Ready to Start Exploring?