Any New Brunswicker knows that we hit the jackpot when it comes to having the most incredible national parks right here in our province. In fact, we have not one but two national parks, and one just so happens to include sweeping sandy beaches and dunes, salt marshes, and beautiful Acadian forests. If you haven't experienced Kouchibouguac National Park, what are you waiting for?
This beautiful park is only a short one-hour drive from Moncton and is perfect for day trips, weekend escapes, or extended camping adventures. Whether it's your first time visiting or one of countless returns, here are, five must-see hidden gems and destinations inside the park that locals love and visitors talk about for years to come!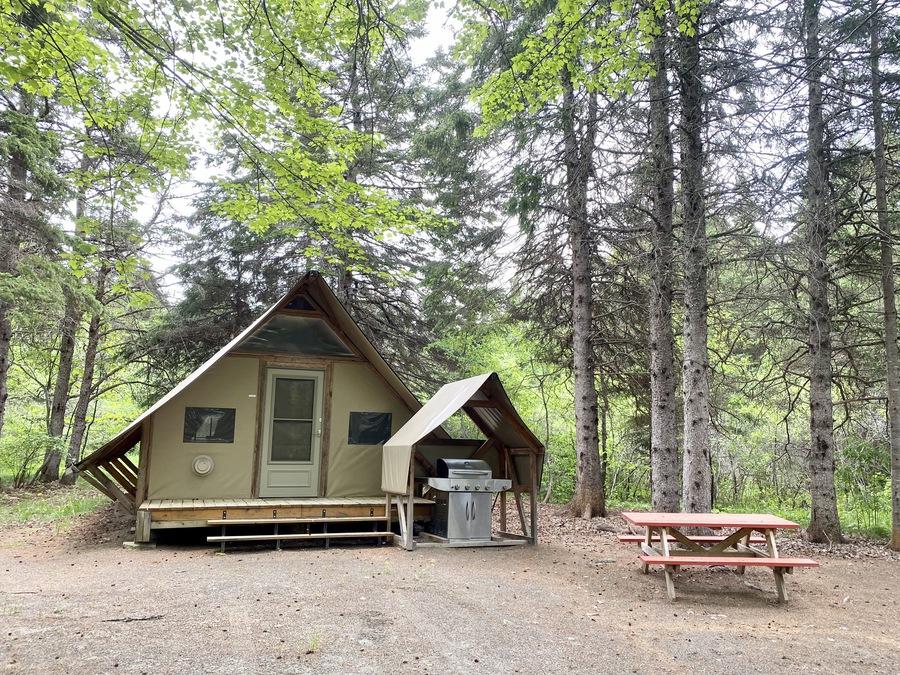 It's the Perfect Place to Lay Your Head at Night
Whether you're an experienced camper or a casual one – Kouchibouguac National Park truly has something for everyone. Yes, even those who are thinking about camping for the first time. Kouchibouguac has you covered.
The park offers many different options, from tent sites to campsites just waiting to welcome your RV. Are you feeling extra adventurous? Choose from multiple backcountry campsites accessible only by foot, canoe, kayak, or bike. You might even want to paddle to the secluded Pointe-À-Maxime for a truly unique camping experience only accessible by waterway.
No camping equipment or experience? No problem. Why not discover Kouchibouguac's oTENTtik or Ôasis accommodations? Located throughout the campgrounds in the park, these easy campsites are the answer for those new to camping and who might want to be extra cozy and comfortable at night.
Where do I sign up? Oh, you can learn more right here.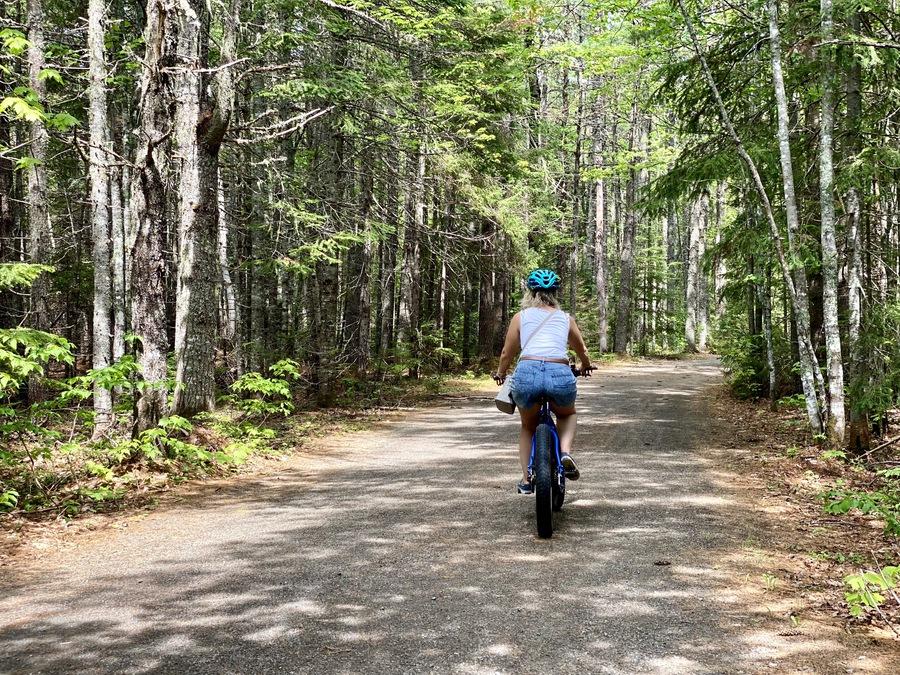 You Can Bike From Sunup to Sundown
Kouchibouguac is home to over 60 kilometres of bicycle paths that are perfect for beginners and cycling enthusiasts. Don't forget to pack your bikes to take advantage of the park's well-maintained gravel topped trails that will lead you to stunning views, saltwater lagoons, and some of the park's best beaches and hiking trails.
If you love Fat bikes, the park is perfect for your next adventure but be mindful of the park's precious ecosystem and the creatures that call it home! Fat bikes are not permitted on the beach, dunes, or coastal areas.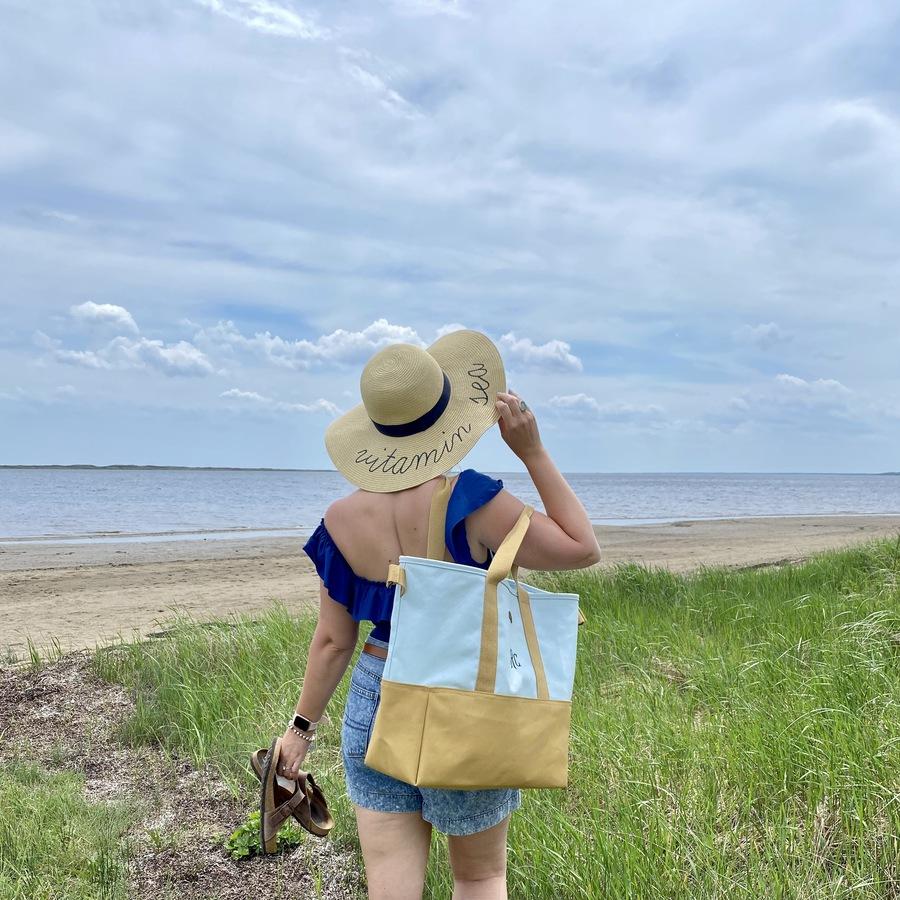 Spend the Day at the Beach Loved by Locals
It should come as no surprise that one of my favourite activities when visiting our National Parks here in New Brunswick is to explore sandy beaches, dreamy lagoons and learn more about sea life. If all of the above sounds just perfect to you, Kouchibouguac has you covered with two beautiful beaches that both have warm, brackish and saltwater mix lagoons to choose from.
But if you want to know where the locals go, look no further than Callander's Beach. Easily the most underrated spot to bask in the park, it's dog-friendly (just make sure your furry friends are on a leash), it connects to the biking trails, is the hub for Indigenous activities at the park, and it's the perfect place for a beach picnic on a beautiful summer day. Just don't forget the sunscreen!
Find out more about Kouchibouguac's beaches.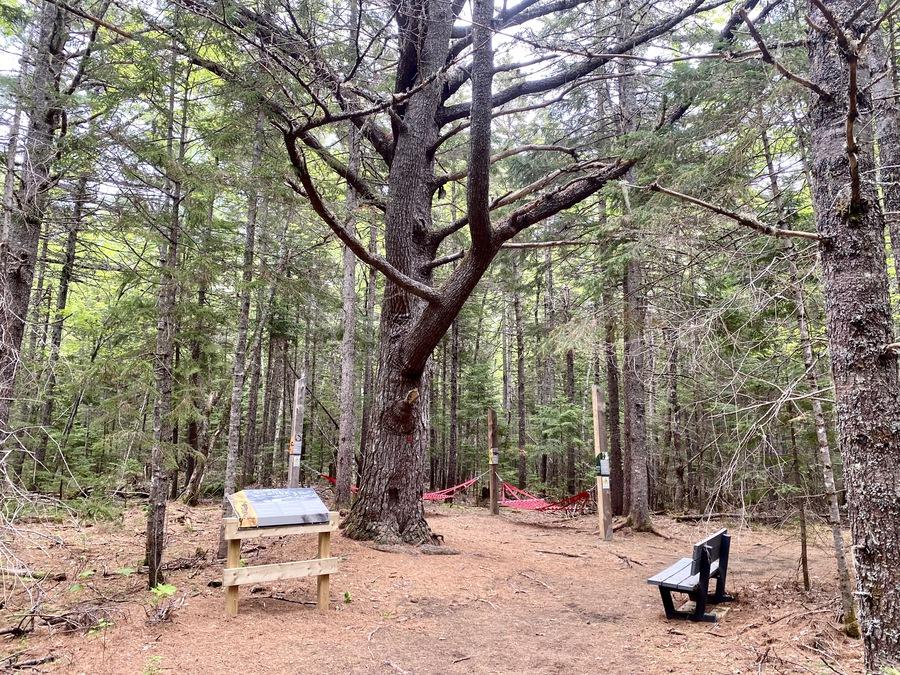 There's a Trail for Everyone
You don't have to be experienced in hiking the Fundy Footpath to have fun in the trails at Kouchibouguac. The park is home to many easy to moderate walking trails ranging from 0.9 km (0.5 mi.) loops to 11.3 km (7 mi.) hikes along the Kouchibouguac River. More than half of the trails in the park are under 2 km (1.2 mi.), making it easy to complete a handful of hikes on a day trip.
After a picnic or swim at Callander's Beach, make sure to take a stroll on the Mi'gmag - Cedar trail. This 0.9 km (0.5 mi.) loop will take you through a stunning cedar swamp and offers an excellent view of the lagoon and salt marshes.
Want to discover one of New Brunswick's famous peat bogs, or perhaps come face to face with a carnivorous plant? The Bog trail is a must! This 1.8 km (1 mi.) return trail will take you through the forest and into the peat bog, where you can get a fantastic panoramic view of the bog from the tower, so make sure to bring your camera. And keep an eye out for bog's unique vegetation, such as the carnivorous Pitcher Plant and several types of orchids.
Lastly, discover some of the most majestic pine trees in the park on the Pines Trail, a 0.9 km (0.5 mi.) loop through an Acadian forest. These tall giants throughout the trail are sure to impress, and I highly recommend kicking your feet up on one of several hammocks on the trail to get a unique view of the forest overhead.
Stop by the Kellys Beach Canteen for a Tasty Treat
No visit to the park or the beach is complete without a stop at the Canteen at Kellys Beach! It's the perfect spot to get a cold beverage, a delicious ice cream, or a local favourite - their delicious poutine! We couldn't resist!
Loved by campers, beachgoers, and hungry hikers, make sure to pack some cash and stop by the canteen during your visit. You won't regret it!
Now that I have you dreaming about the perfect coastal day at Kouchibouguac National Park, I only have one question for you - when are you coming to visit?