Thousands of kilometres of waterways to discover.
When you're just inches from the surface of the water, and gliding silently through it, you and the natural world you're exploring become one. In New Brunswick, there are swift rivers and calm ones, scenic coastlines, picturesque lakes, and placid bays. And of course, there's the world-famous Bay of Fundy, with the highest tides in the world to rise and fall with. Each voyage offers a unique experience. Each satisfies a different one of your desires. And all are at your bow. So get ready to be moved.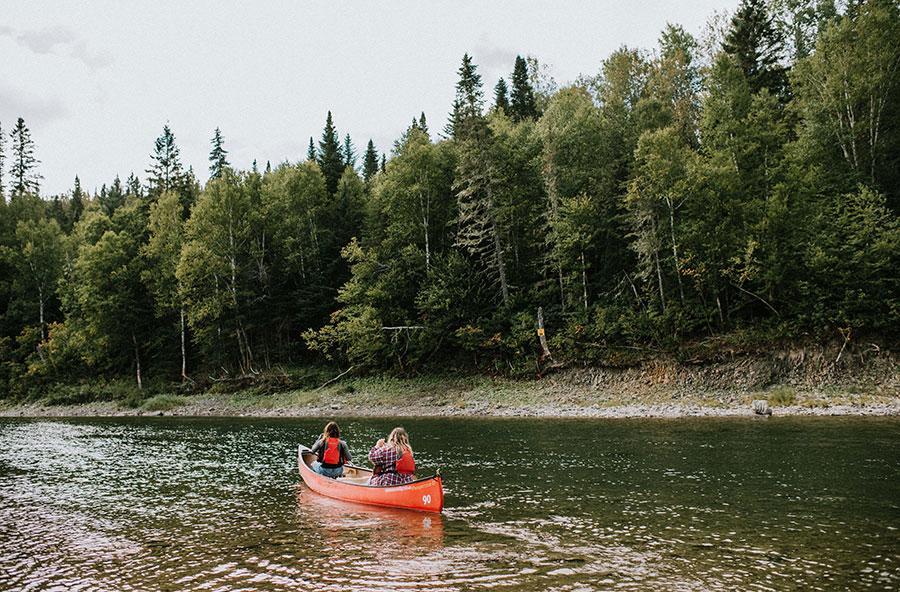 There was a time that New Brunswick's waterways were the highways and byways of the people, transporting goods as well as passengers. Today, our water is mostly about recreation—and it never fails to deliver! You can unload your own kayak or canoe—or rent one—to explore at your own pace. Take a guided tour, if you want the advice of a local. Maybe try stand-up paddling, if you haven't yet. Or, just spend a lazy day tubing down a slowly moving river.
Hear that? New Brunswick's water is calling. Might want to answer.