Kaitlyn Pendleton, a native and resident of Deer Island, takes you on a tour of her island in the Bay of Fundy.
Only 11 km long, surrounded by ocean at the head of Passamaquoddy Bay, packed with charm and gorgeous views around every corner. That is where I grew up, that is Deer Island. I am so excited I got to play tourist in my own hometown and get to take you all through the perfect summer weekend here.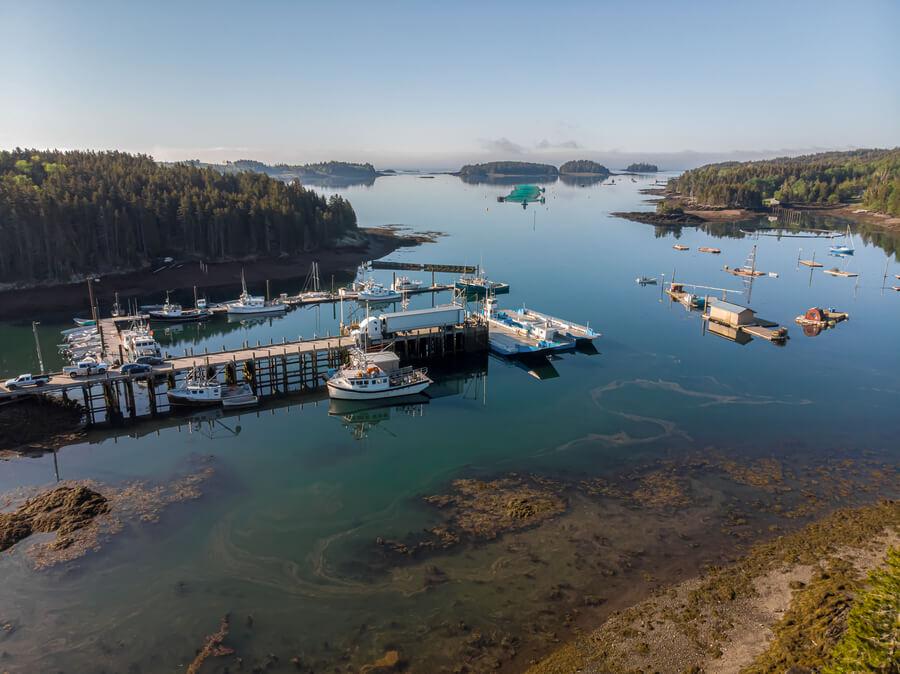 Located at the top of the first hill when driving off the ferry, CC's Treats should be your first stop. The owner Cathy Richardson has an abundance of delicious items to choose from: dressed up sundaes, boba tea, fresh squeezed lemonade, hot dogs, baked goods, soups and salads daily, the list goes on. We chose the dilly pasta salad, coffee crisp ice cream sundae, fresh squeezed lemonade and a Vietnamese iced coffee (my personal favourite). We enjoyed our food on one of the picnic tables Cathy has set up taking in the view and savouring every bite and sip of our treats.
We had a bit of time before checking into the Deer Island Inn, which we filled by checking out the art galleries on the island. First, we stopped by Spirit of the Island, located at the ferry landing and owned by husband-and-wife duo Michel and Michelle Proulx who are both talented painters. The store is filled with island-themed crafts and paintings done by them.
Next stop was Crow on my shoulder Art Gallery, located at 50 Leaman Road and owned by Patty Pendleton. Here she displays her own unique paintings and greeting cards. It's a great place to find yourself an island-themed card. (Look for the one with the cheeky fishermen.)
Fireball Gallery, located in Lord's Cove, is owned by Lynne Bowland. Her gallery features work done by Canadian Women.
Maritime Texture is Deer Island's newest addition run by Debra and Mike Flewelling and located across the road from Fireball Gallery. Here they showcase work by local artists, crafters and artisans.
You can't go wrong browsing in any of these places.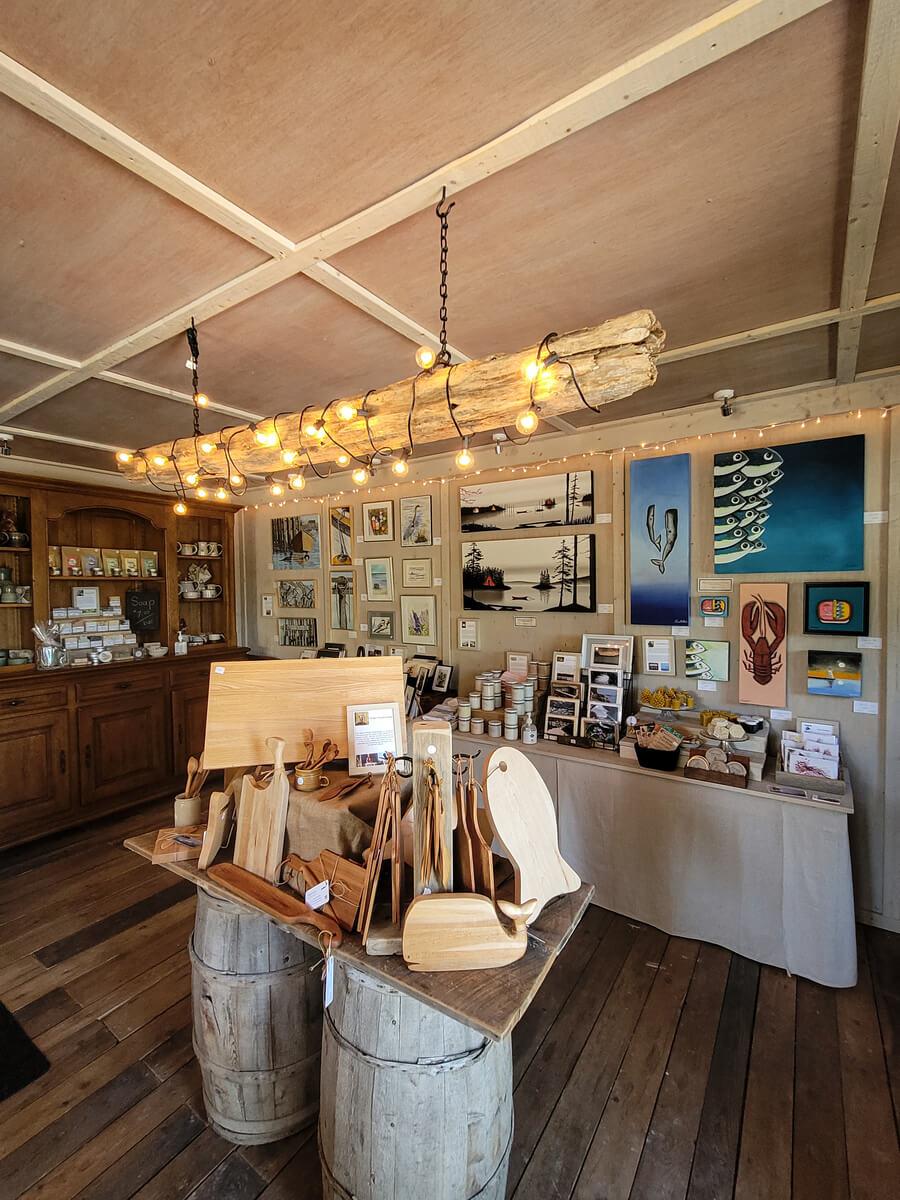 Deer Island Inn is in the same parking lot as Maritime Texture, so once you're done you can walk across and check in. The Inn was built in the late 1800s. The entrance welcomes you with a grand curved staircase which was my favourite feature of this architecturally pleasing building. Our quaint room featured a curved wall and double jacuzzi. Anke, the owner, was sure to make our stay as comfortable as possible.
For dinner that evening we went to Ocean View takeout located on Leaman Road. The takeout has a deck overlooking the water, so of course we chose to eat there. The cook/owner Stacy Lord will not disappoint. Before leaving we had to try the new dessert item, fried dough! I am still drooling thinking about it.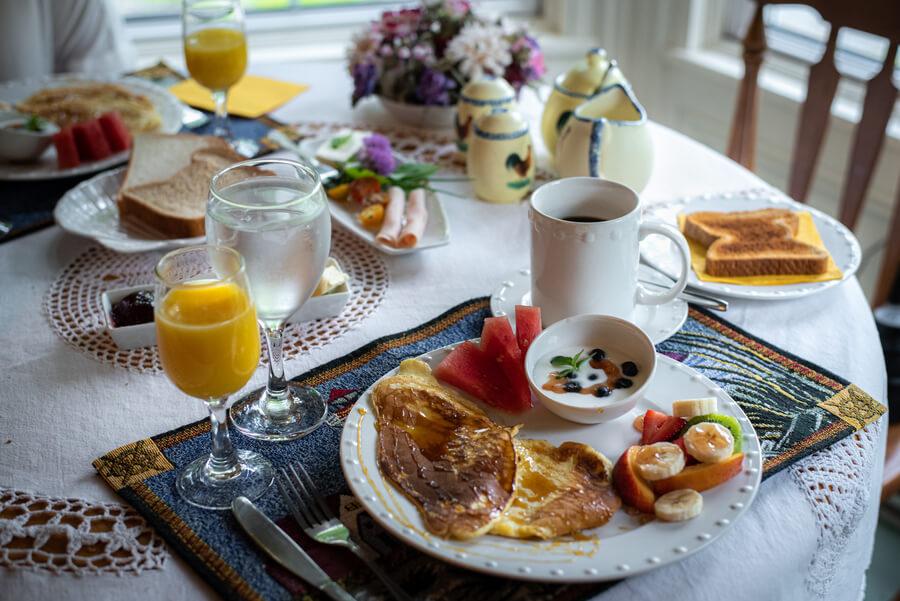 Saturday, we started our day with an incredible breakfast at the Inn. Anke made South African pancakes which were topped with dandelion syrup (sold at Maritime Texture). We loved it so much we had to buy some for ourselves before heading out for our 9 a.m. kayak adventure with Seascape Kayak Tours.
Since Deer Island is all about life on the water, being on the water is the best way to experience it. Our guide, Bruce, knows the tides and will take you to the best route depending on that. The tour was great! We paddled through many different smaller islands. Being able to get so close to appreciate the rugged beauty of them is a must have experience. We got to paddle next to old herring weirs, had a pod of porpoises swim around us and saw sleepy seals on a ledge along with their curious pups. We stopped on an island for some sea glass hunting and a healthy lunch provided by Bruce. A tour with Bruce is a must for a weekend on Deer Island.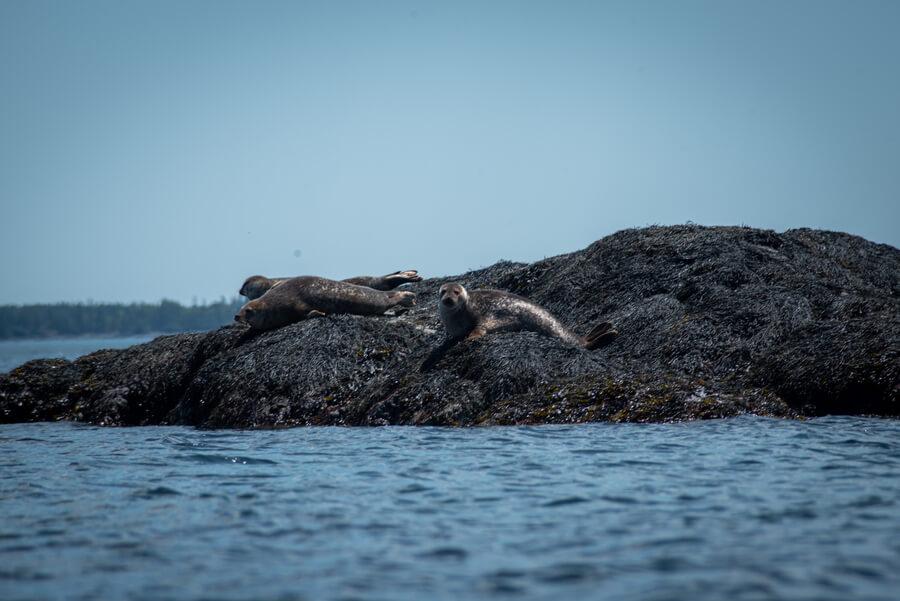 Our tour ended around 3 p.m. and it was getting close to the perfect time for viewing the Old Sow whirlpool. The Old Sow, located off Deer Island Point Campground, is the second largest whirlpool in the world. It's best viewed 2 hours before high tide. If you want to see it at its peak, ask a local and they can tell you when is best. We brought a picnic basket along made up with food from Bella's Country Store and Janice's Veggies to eat while taking in the dramatic tides from the whirlpool.
Before leaving Deer Island Point we got ourselves some ice cream from the canteen and headed back to the inn to relax and recharge before meeting up with friends for a late dinner at 45th Parallel (this motel and restaurant happens to be Deer Island's longest running business). Everyone's food was delicious, the clams and fish & chips being the favourites from the table. Our day ended by watching the sunset from Gardener's beach.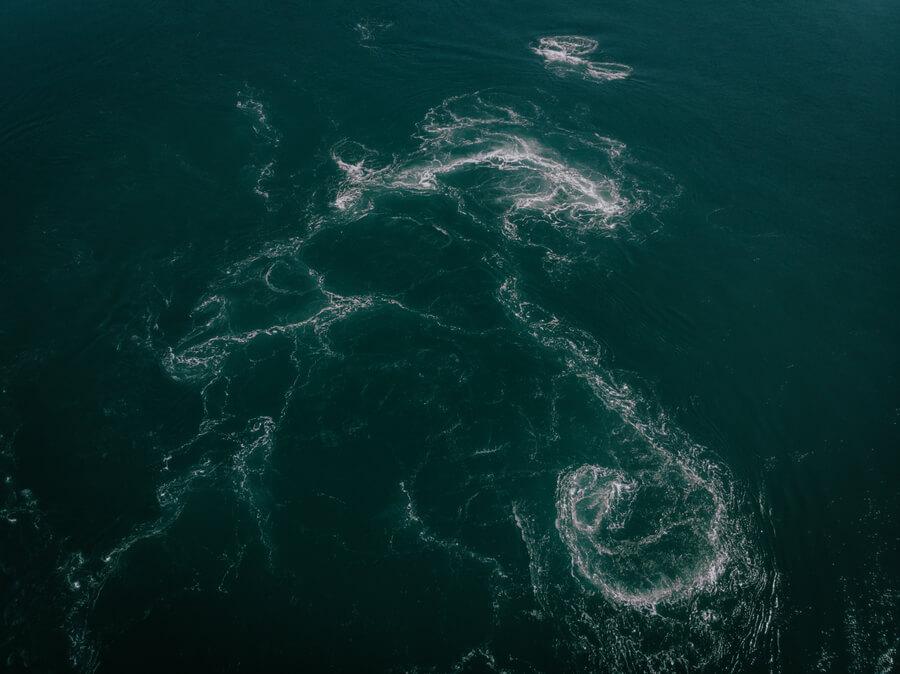 Sunday was filled with adventure and spontaneity. Our first adventure was walking across the breakwater off Bar Island. Bar Island is directly in front of Leonardville and only accessible at low tide when you can walk across a sand bar. Walking across Bar Island you will see old fishing artifacts, old boats and walk past two old lobster pounds. At the end of the breakwater, you will have Campobello Island to your left and a unique view of gorgeous Leonardville to your right. As soon as we made it to the end of the breakwater the rain started! We hurried back to the car with me hiding my camera under my rain jacket laughing away because what else could we do at that point? As we were driving back to the inn we passed the Big Meadow which is the lake where the locals swim. I decided to go for a spontaneous swim in the rain. What a freeing and exhilarating feeling!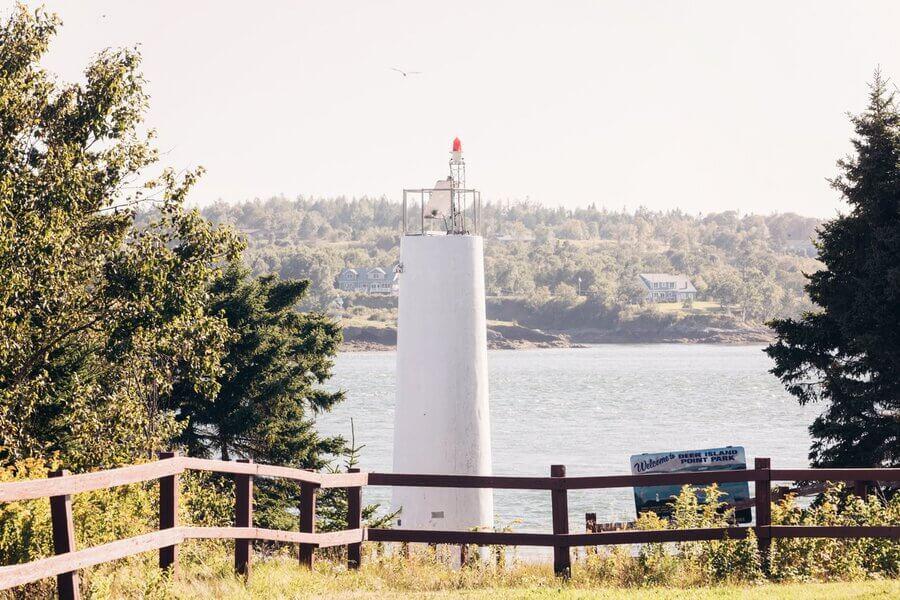 If you're looking for Deer Island themed gifts before you leave, the Boatique located in Hibernia Cove has Deer Island apparel as well as many other cute gifts. Bella's Country Store is another great place for gifts, and the Canteen at Deer Island Point Campground has island crafts done by local Brittany Pirie.
While waiting in line for the ferry be sure to treat yourself to some Mercury Ice Cream. Paul Kuster is the face you'll see at the beginning of the ferry lineup under a tent every Sunday selling homemade ice cream made by his wife Lori Griffin. The coffee flavour is to die for!
It's the perfect way to end your trip while reminiscing about your wonderful weekend on charming little Deer Island.
Getting there:
Letete – Deer Island Ferry (free)
Deer Island – Campobello Ferry ($)
Spending the night:
Deer Island Accommodations