New Brunswick Chefs & Restauranteurs Interview Series
We've asked New Brunswick's chefs and restauranteurs what they love to prepare in-house, where they shop for ingredients and which takeout dishes have been getting them through the pandemic.
Today we're talking with Gene Cormier, owner of Halo Donuts in Moncton, and of Euston Park Social in Moncton and at Parlee Beach Provincial Park.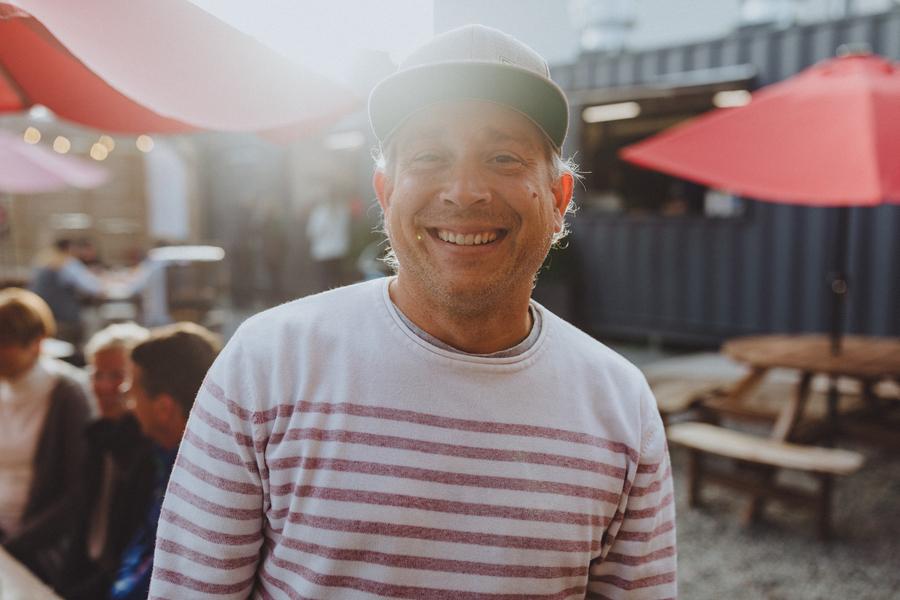 GENE CORMIER @curiouscookca
Euston Park Social @eustonpark
Halo Donuts @halo.donuts.Moncton
Tell us about your restaurants. Favourite item on the menu? Best pairings with local beverages? Anything we should know about the ingredients?
Euston Park (Moncton) – The seasonal outdoor beer garden's hand-stretched pizza with beet and goat cheese topped with local by Atta greens is my favourite... That or the gluten-free steak tacos.
A beer from Tire Shack or CAVOK on a nice summer day is a great time. Or I swap it with a Kombucha from VALK to stay sharp and focused.
The proximity to the Petitcodiac river trail system makes Euston Park a popular refreshment stop for cyclists and walkers with their dogs.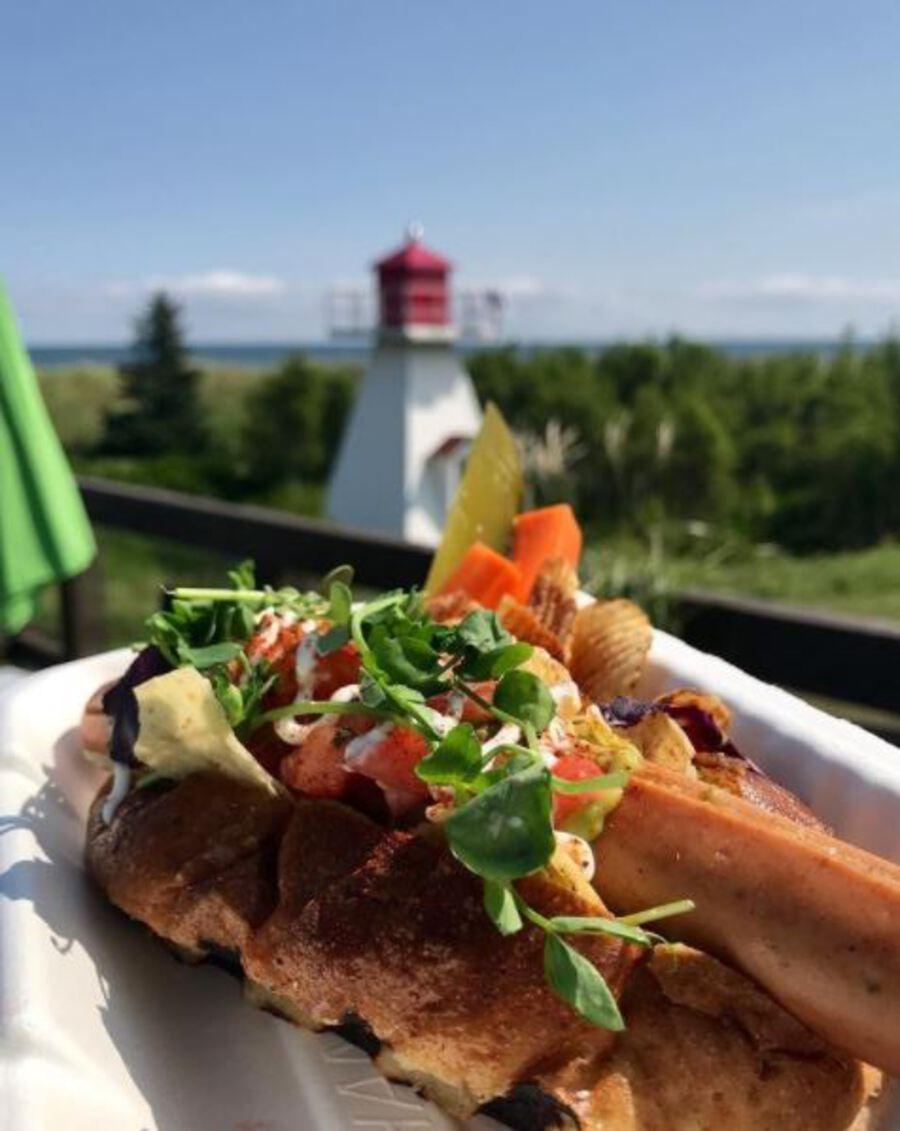 Euston Park (Parlee Beach Provincial Park) – Euston Park's outdoor lifestyle moves to the beach in a more complete way this year with the addition of 2 new patio areas at Parlee Beach! Offering to park goers a canteen-style menu that leans more on local seafood and reinvented summer classics. Best dishes for me there are the seafood poutine or a lobster roll. All goes with a cold beer from Flying Boats or O'Creek. Best tip: The gates are open and the park is free to use after 4 pm! Amazing sunsets and walking on the beach after work anyone?!?
Tell us something no one would know about you or your restaurant.
Restaurant Clos was named after the stone enclosures you see in vineyards. Winemakers would historically build these to protect their very best vines within those four walls.
When you're cooking for yourself, where do you like to grab your ingredients?
I walk a few blocks from my house to Dolma Food. The display case that Joe McGraw, their amazing butcher, fills and all the prepared in-house products led by Chef JF make it easy to grab everything I need.
If I'm feeling like i need to make something more exotic, I head to the Asian Market or to Mama Supermarket for those hard to find key flavours.
If I am lucky enough to be off on a Saturday, then the Dieppe or Moncton markets make cooking for myself and the family tastier.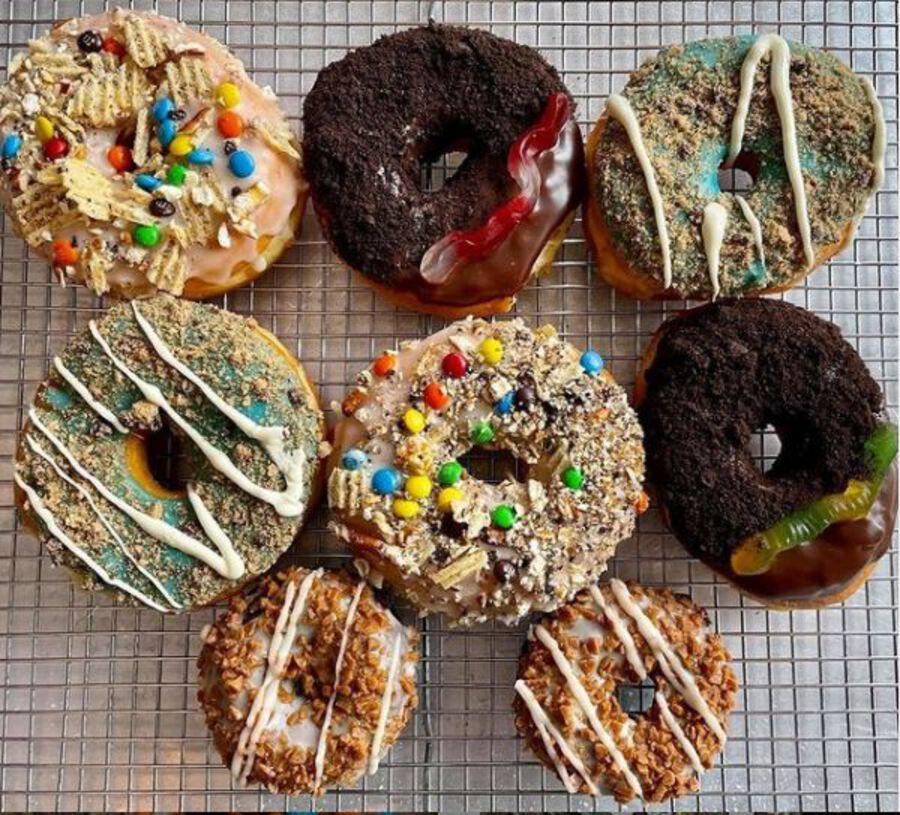 Where is your fave place to get take-out (that's not your own spot)?
My go-to take out meals are Zio's pizza (its pizza) and Red Satay in Moncton.
What's your go-to item on that menu? How do you like to enjoy the dish?
Vietnamese coleslaw (chicken & shrimp): A totally unassuming appetizer easily missed alongside the usual suspects like spring rolls and satays. Not fair to other coleslaws out there to have this in with them, they stand no chance...
Beef Pho soup: Beef Pho is one of those soups that is craveable to me all year long! Soup spoon in one hand and chopsticks in the other.
And pizza is something I can't go without! The delivery guy at Zio's knows us and we always order the hot Italian and a garlic finger with donair sauce.
What's your fave New Brunswick comfort food? Is there a recipe you cook that makes you feel like home?
My mom's seafood casserole at Christmas is the food memory of "home" comfort cooking and a tradition we still do now with family.
Hungry for more? Visit our Food & Drink page!