New Brunswick Chefs & Restauranteurs Interview Series
We've asked New Brunswick's chefs and restauranteurs what they love to prepare in-house, where they shop for ingredients and which takeout dishes have been getting them through the pandemic.
Today we're talking with Luc Doucet, chef and owner of the Black Rabbit Restaurant in Moncton.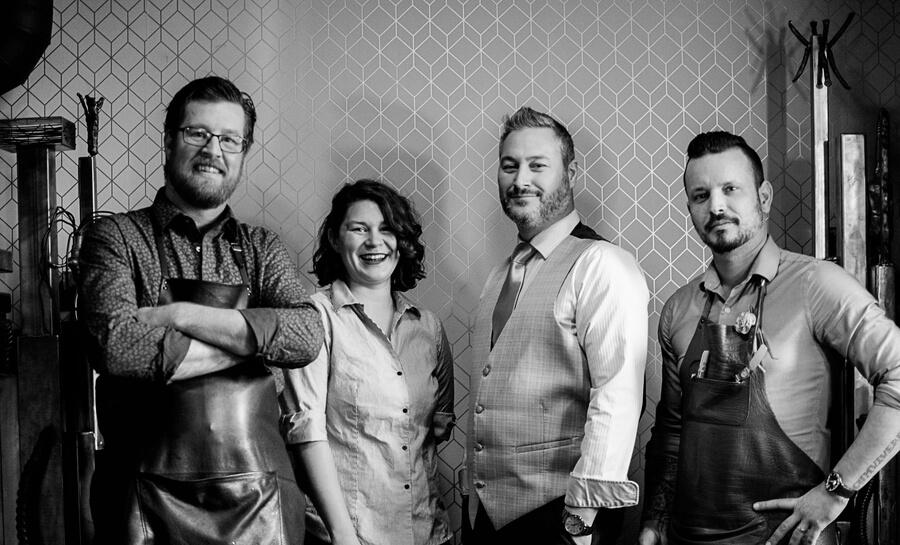 LUC DOUCET
Black Rabbit Restaurant, Moncton
@blackrabbitmct
Tell us about your restaurant. Favourite item on the menu? Best pairings with local beverages? Anything we should know about the ingredients?
Our team believes that constant change equates to constant growth. We are a small team of 4 that pushes each other's limits to build the best experience possible for our guests. Our restaurant has 24 seats and focuses on multi-course tasting menus that are designed to provoke thought and conversation. Our menus change organically every week with some special menus throughout the year.
We enjoy working with local suppliers whose products we also love to eat and drink. We are currently working with Magnetic Hill Winery and Tire Shack Brewing to showcase some Moncton love. We also order products from all over the Maritimes to have the best possible ingredients for our dishes. One that has been standing out is Acadian Sturgeon and Caviar, as they have amazing caviar and sturgeon products that we incorporate within each menu. We love building relationships with our producers just as much as we do our guests.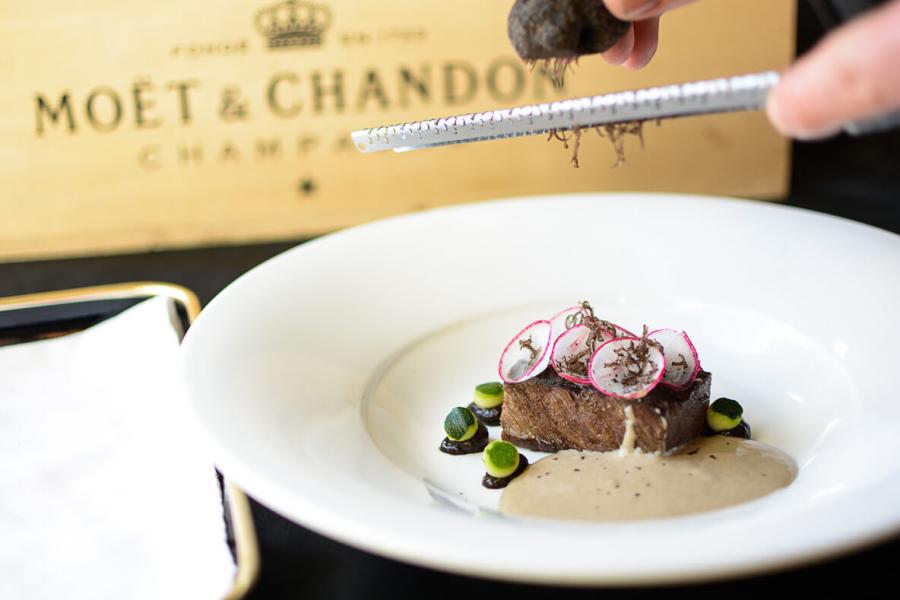 Tell us something no one would know about you or your restaurant.
I am a self-taught chef. I started in the kitchen in my teens and pretty quickly left the kitchen to build my career on the floor as a wine director for 15 years. While on the floor at many restaurants honing my skills to create experiences, I've also run many caterings and events in the kitchen sharpening my skills as a cook. I firmly believe that skills can be taught but personality and grit cannot. Hence why our small team works so well together. We all learn something new every week and develop our skills together by creating our guests experiences with our individual experiences. We are also one from Moncton (me), one from Northern NB (Alfred), one from Ontario (Heather) and the last from Vancouver (Phil) which makes our dynamic very broad.
When you're cooking for yourself, where do you like to grab your ingredients?
I am lucky enough to have married an amazing cook. We tend to create our home dishes with products from Dolma on St. George, Co_Pain Bakery and keep ourselves healthy and sharp with products from The Wellness Exchange.
Where is your fave place to get take-out (that's not your own spot)?
One of our favourites is Calactus on St. George. It's all vegetarian and after our long days it hits the spot.
What's your go-to item on that menu? How do you like to enjoy the dish?
Our go-to is a Big Marc Burger and a fungi pizza which we both split so we can enjoy a little of everything. Depending on the weather, we love it with a nice Tire Shack beer or a beautiful Pinot Noir.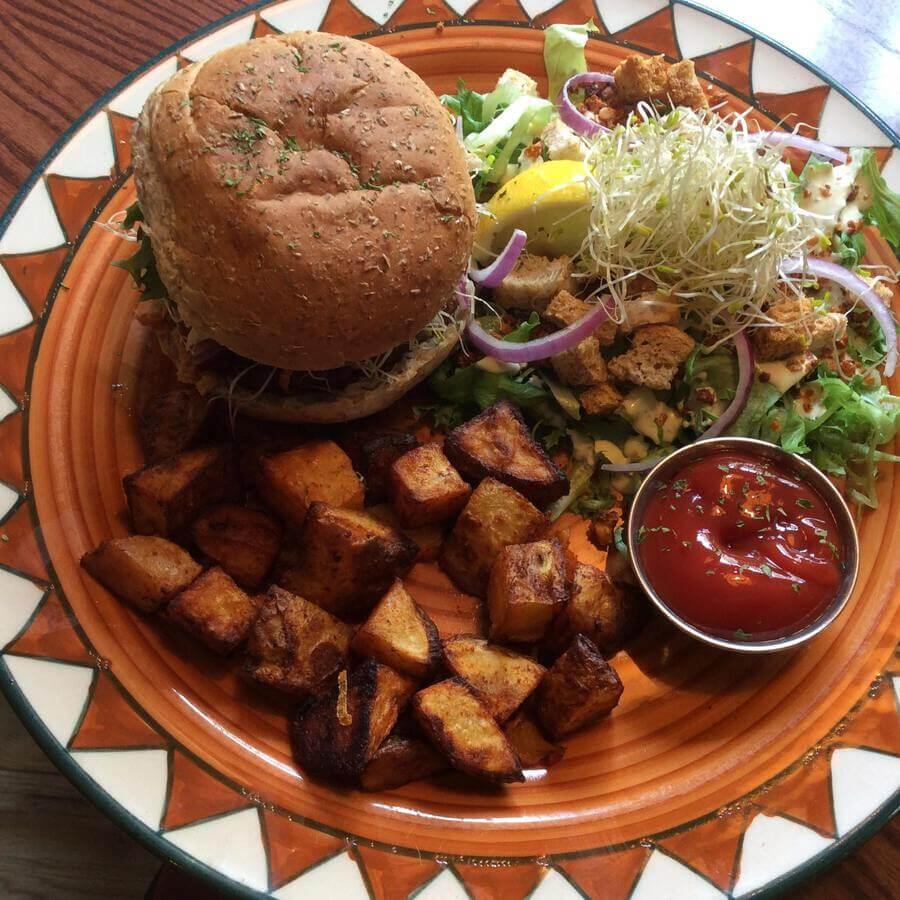 What's your fave New Brunswick comfort food? Is there a recipe you cook that makes you feel like home?
One of my favourites is "pâté chinois" or shepherd's pie. It's easy and has everything you need in a meal. Hamburg, corn and mashed potatoes. I am still childlike with this one and I love it with ketchup, which my wife thinks is weird. But I have been eating it like this since I was a kid and I don't think I will ever stop.
Hungry for more? Visit our Food & Drink page!