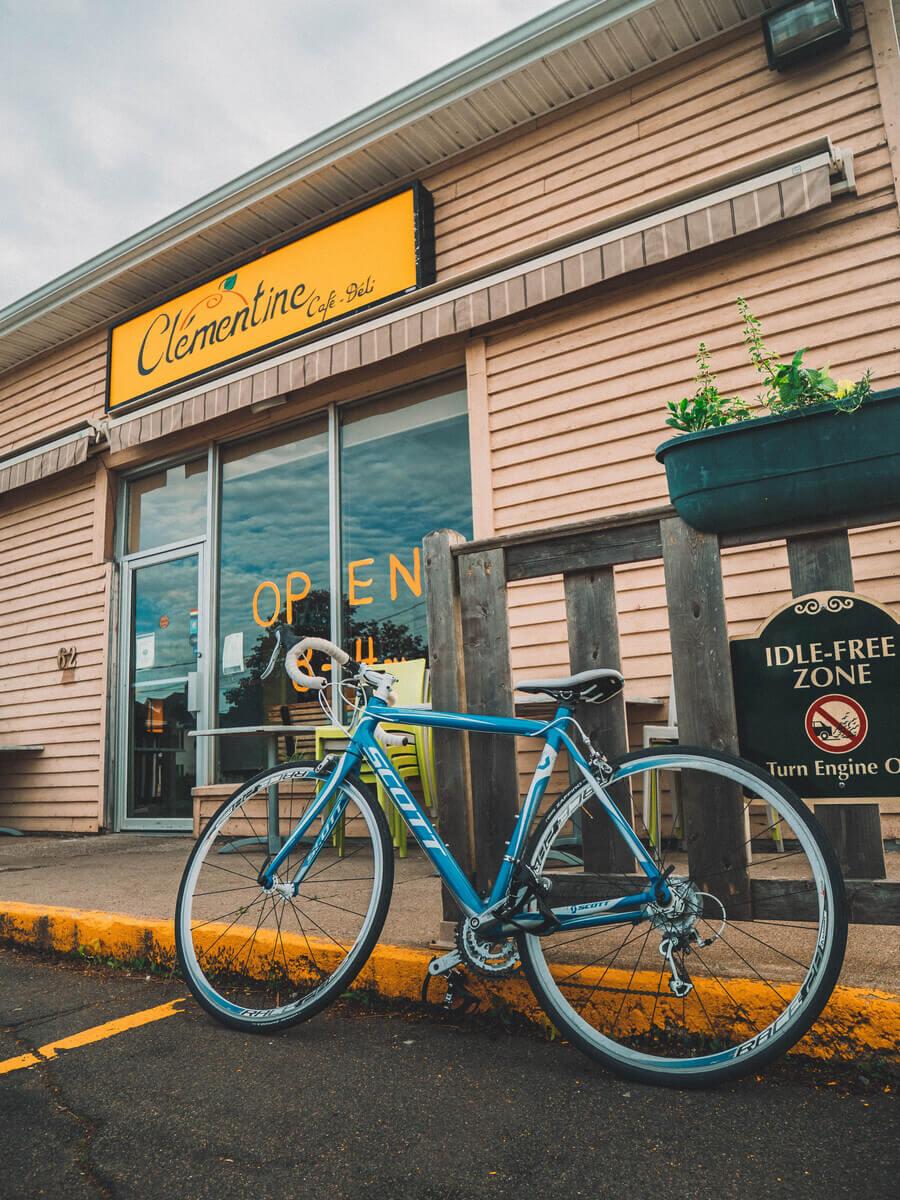 I live in the Sunny Brae area, which is located right behind the university and very central in Moncton. There is a coffee shop in my neighbourhood which was my first pit stop. This place is called Cafe Clémentine and they brew their own coffee roasted just next door at Sunny Brae Roastery. The smoked salmon bagel for breakfast is amazing and I always go for the grilled cheese and soup for lunch. I grabbed a coffee and started my bike ride towards downtown Moncton.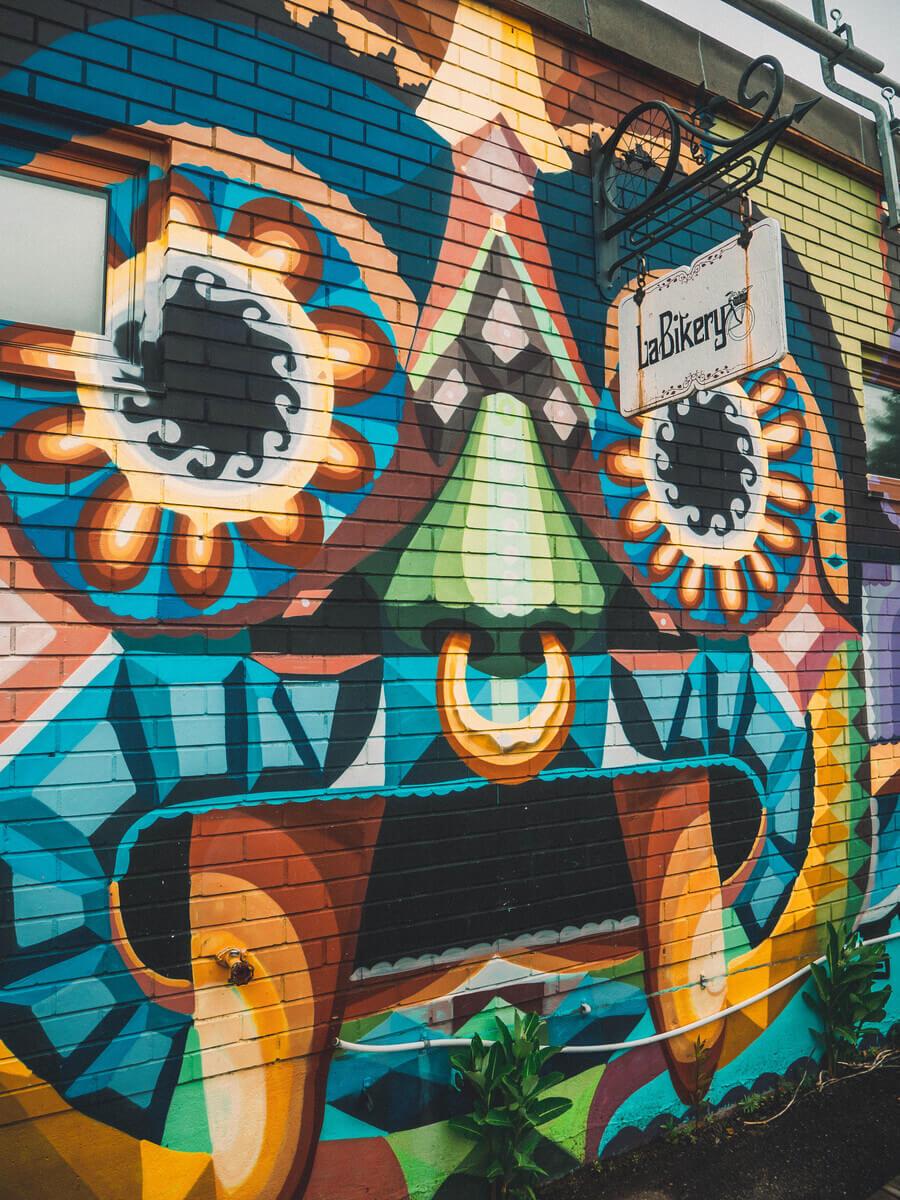 Strolling the streets of downtown, there's quite of bit of murals done by Festival Inspire. Inspire is a street art festival that has turned Moncton into a visual wonderland over the past few years.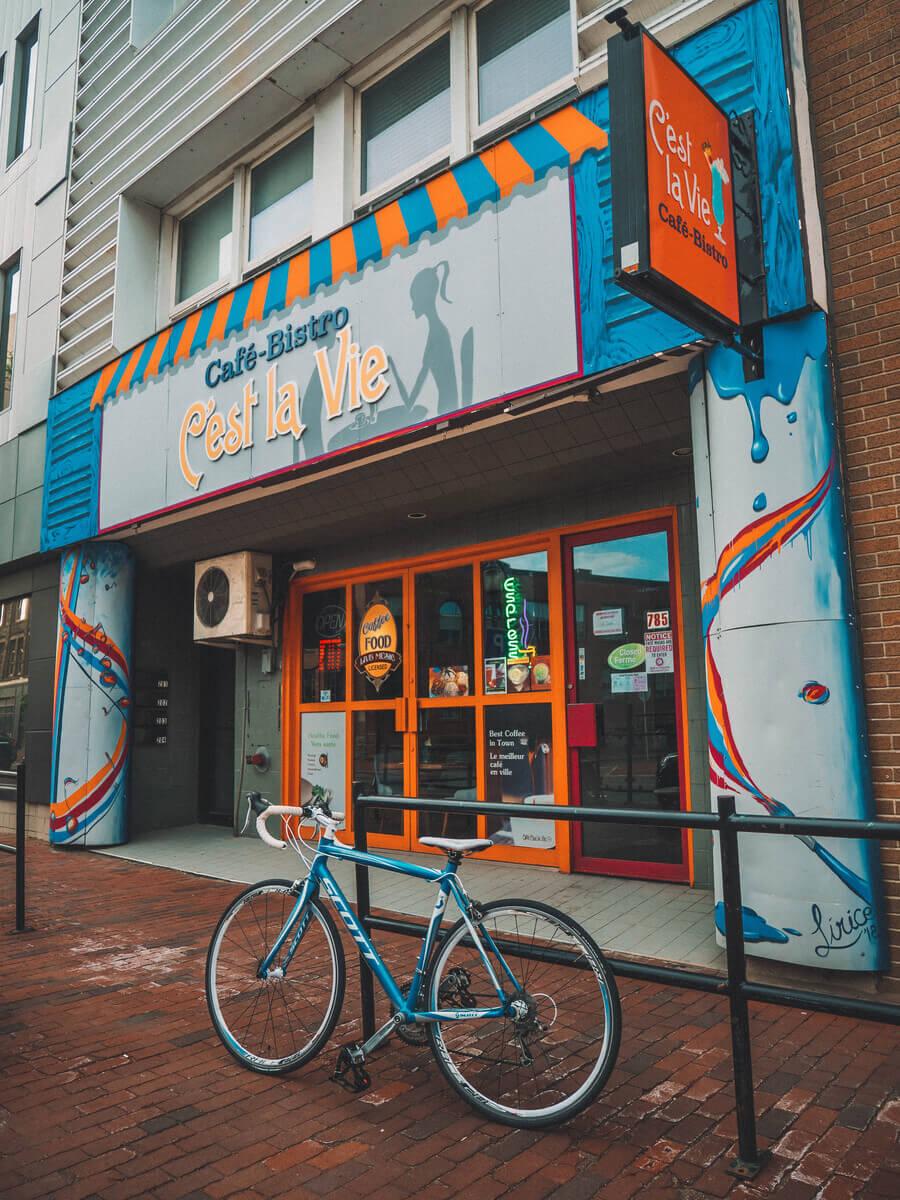 I stopped at another coffee shop on Main Street called Café-Bistro C'est la vie. This artsy café is a great little spot to sit outside and enjoy a beverage.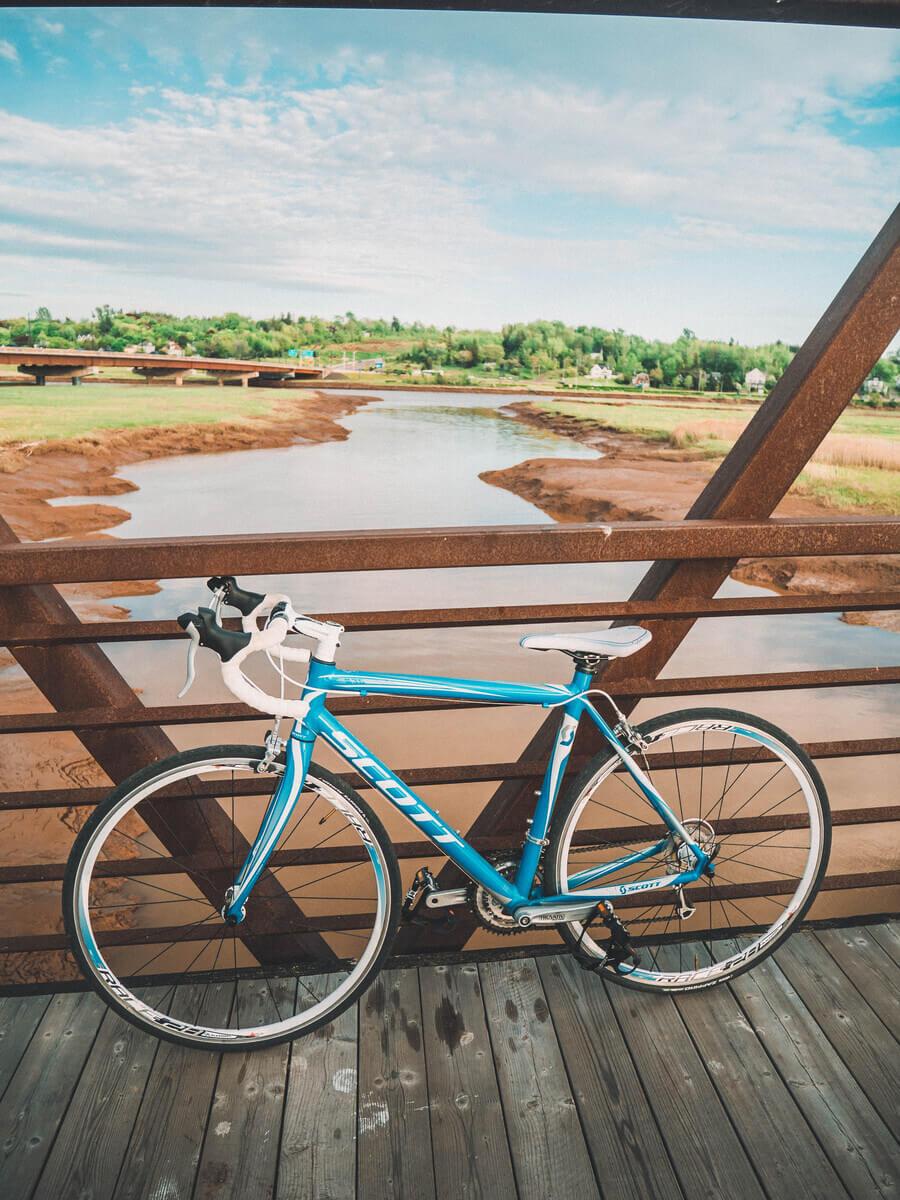 Continuing my bike ride I headed all the way up Main Street to the Avenir Centre which leads to the riverfront. Moncton's Riverfront Trail is alongside the Petitcodiac River and connects with more trails in Dieppe and Riverview. You truly have great views of the city and if you're lucky you might catch the tidal bore. Along the riverfront you'll find La Bikery Cooperative, a community bicycle centre with a workshop space for bicycle maintenance and repairs as well as a bike rental service.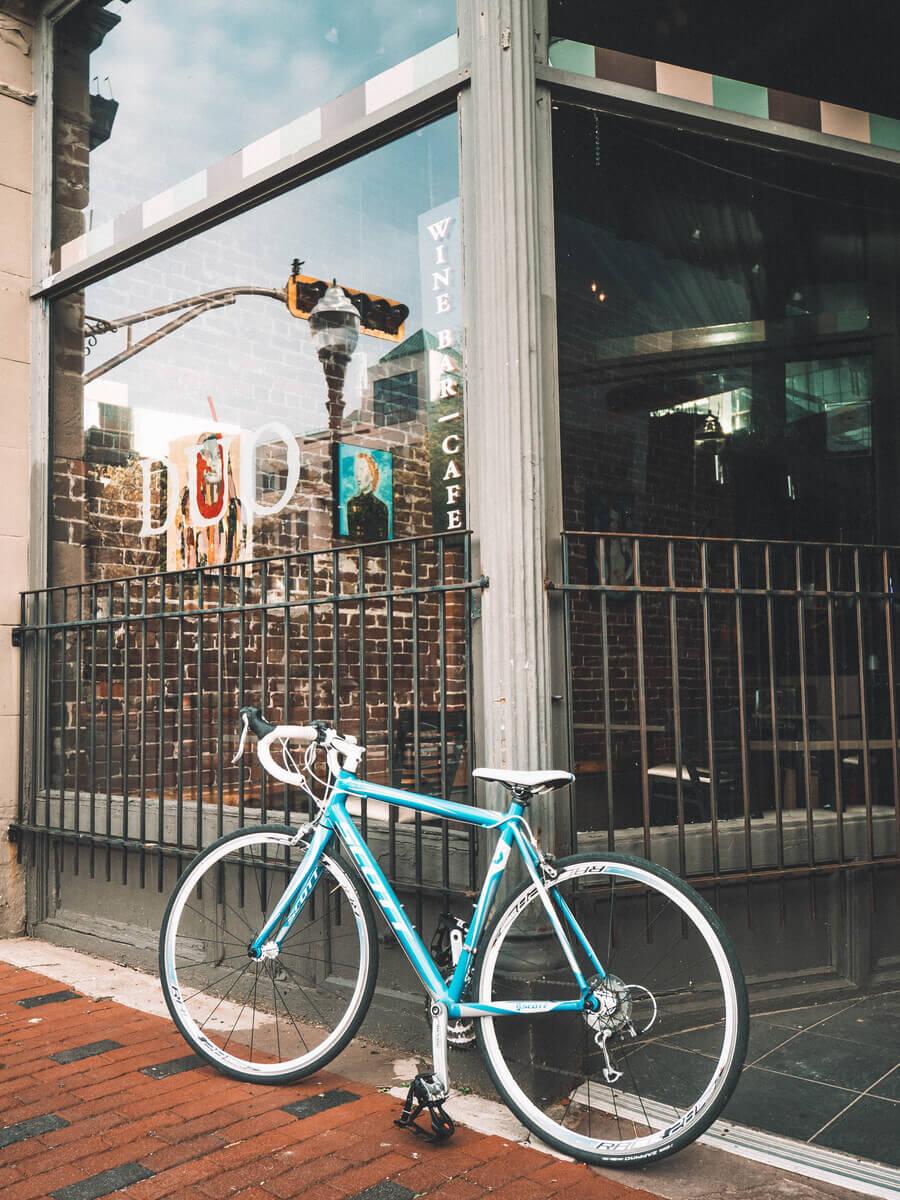 After pedaling a part of the riverfront I headed back on Main Street for lunch at Duo, across City Hall. This artisanal coffeeshop operates in association with the Tide & Boar Gastropub (just next door) and the DUO Wine Bar, so you won't run out of options there!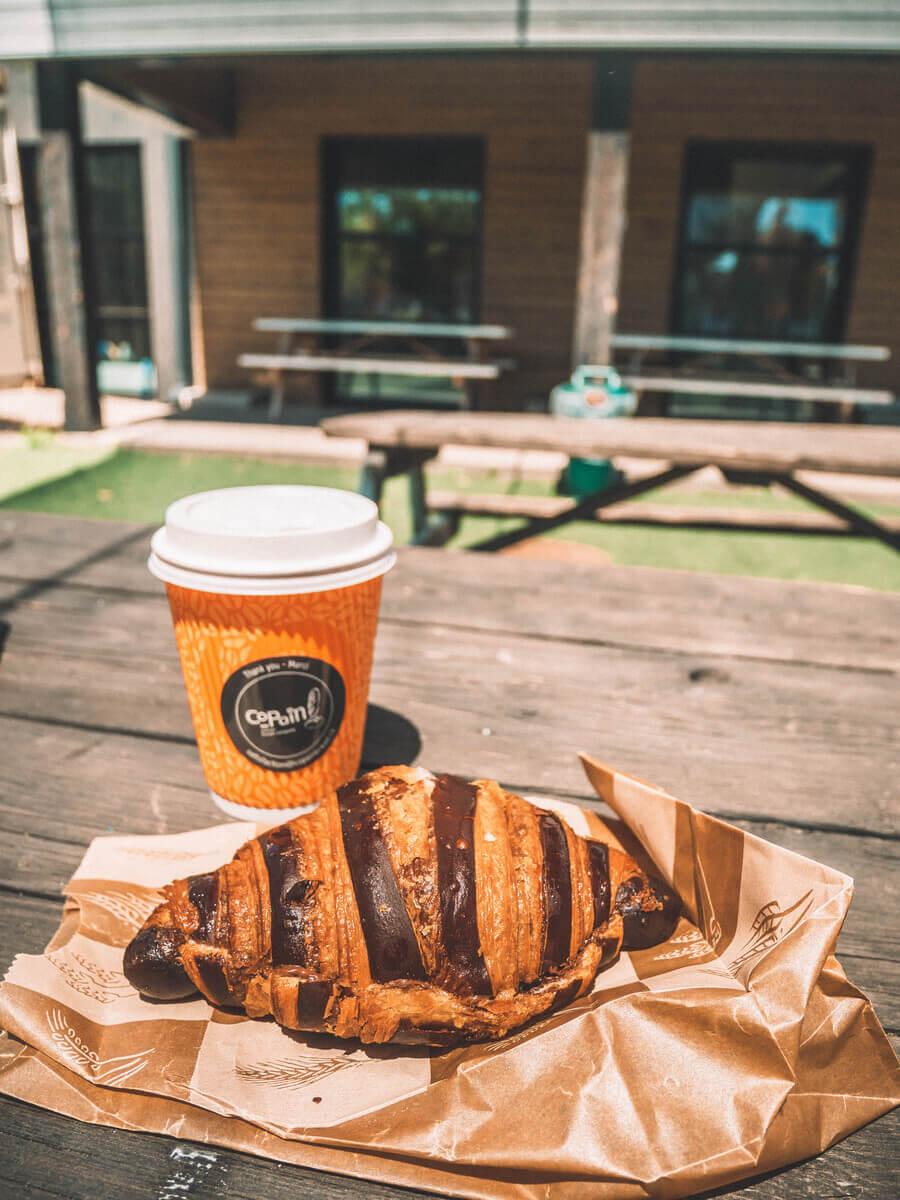 Heading towards home I stopped at Co_Pain, an artisan bakery. Could not get enough of their Nutella croissant! It was a sweet way to end my 15 km bike ride covering some of my favourite coffee shops in Moncton.
Plot your biking itinerary and hit Moncton's best places for a coffee or a frozen drink, discovering many hidden gems along the way. If you're a visitor and don't have your bike with you, rent one at La Bikery, the downtown hub of all Greater Moncton's cycling trails.