Winter is the perfect time to get away and reconnect with your loved ones. Now is the moment for you to kick-back and just get away for a little while. We've got all kinds of accommodations to make your winter family getaways the most fun ever.
Sometimes, just getting out of the house and ordering room service is all you need. If that is what you're longing for, book a stay at some of New Brunswick's finest and family-friendly hotels and experience all that winter has to offer. 

Family Fun in the Capital 
If you choose Fredericton as your staycation destination, stay at one of the many family-friendly choices such as the Delta Fredericton, the Crowne Plaza Fredericton-Lord Beaverbrook or the Hilton Garden Inn to name a few. When you arrive, you'll be welcomed with a Dinner's On Us deal! If you stay a night with a featured package from a local hotel, motel, or B&B, you'll receive a bonus of $50 in Downtown Fredericton or Business Fredericton North Dollars. 
Winter is a special time to be outside and what better way to enjoy the crisp air and the fresh snow than at nearby Crabbe Mountain. It boasts the largest vertical in NB and has 34 trails, lessons for kids of all ages, and a nice lodge to warm up in with delectable food and drink.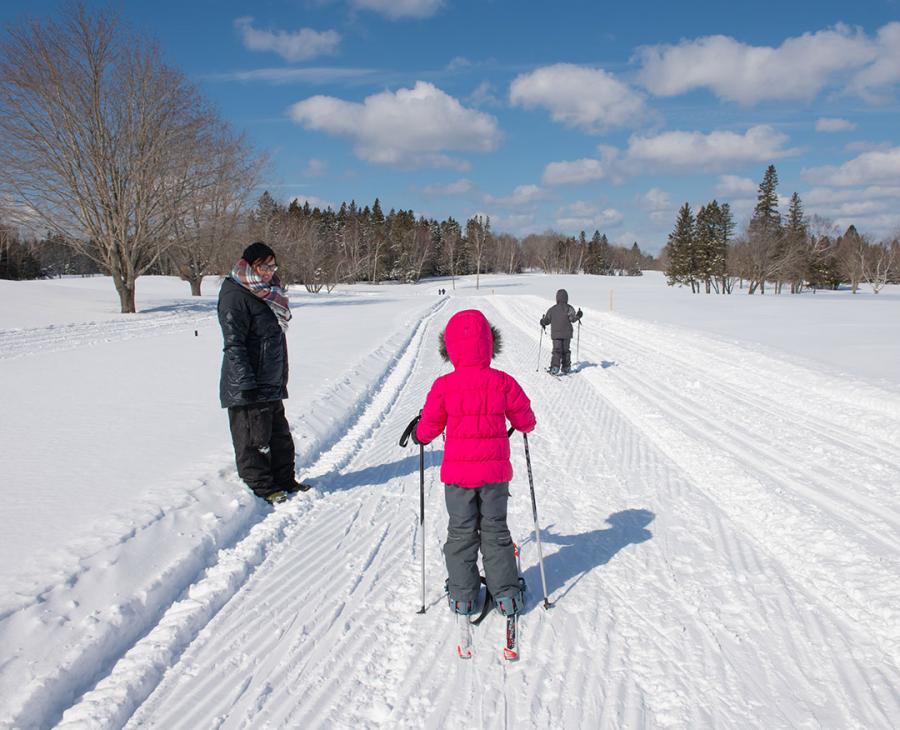 If downhill is not for you, you don't have to go far in Fredericton before you come across a trail to cross-country ski or snowshoe. Head to Odell Park, Killarney Lake Park or the Kingswood and UNB Woodlot trails. Just a half-hour drive from downtown Fredericton, Mactaquac Provincial Park has groomed trails for cross-country skiing, fat biking and snowshoeing, a rink on the pond for skating, a charming ice trail for forest skating, as well as tube, fat bike, cross-country ski and snowshoe rentals.  The local cross-country ski club, Wostawea, has many activities. You can even borrow snowshoes at the public library. If you've brought your skates along, check out the many outdoor and indoor rinks you have to choose from. You really can't go wrong with a winter family staycation in Fredericton.

Saint Awesome Family Getaways 
Saint John is an especially family-friendly spot to explore this winter. Every trip here should start with a visit to the historic Saint John City Market to try the local specialties. (Dulse anyone?) Five minutes down the street you'll find the Freak Lunchbox. Be sure to stop in to get a sweet treat for the kids, (and one for the kids-at-heart, of course!). If you're game for some  indoor activities, go for a winter swim at the Canada Games Aquatic Centre or some trampoline fun at Oasis Trampoline Park or try family escapism at Breakout Saint John. And if you'd like to take in Canada's favourite sport, you've got to head to a Saint John Sea Dogs Game. 
For some fresh air adventure in Saint John, head to Rockwood Park. It offers hiking, skating on the lake, snowshoeing (and snowshoes rental at Inside Out Nature Centre), and geocaching, topped off with hot chocolate and yummy treats (inside) at Lily's Lakeside Casual Dining. 
Set up camp for your family getaway at one of Saint John's go-to accommodations that are sure to tick all your boxes. Find the Delta and the Hilton, both located right in the heart of all the uptown magic (and they both have top rated pools!).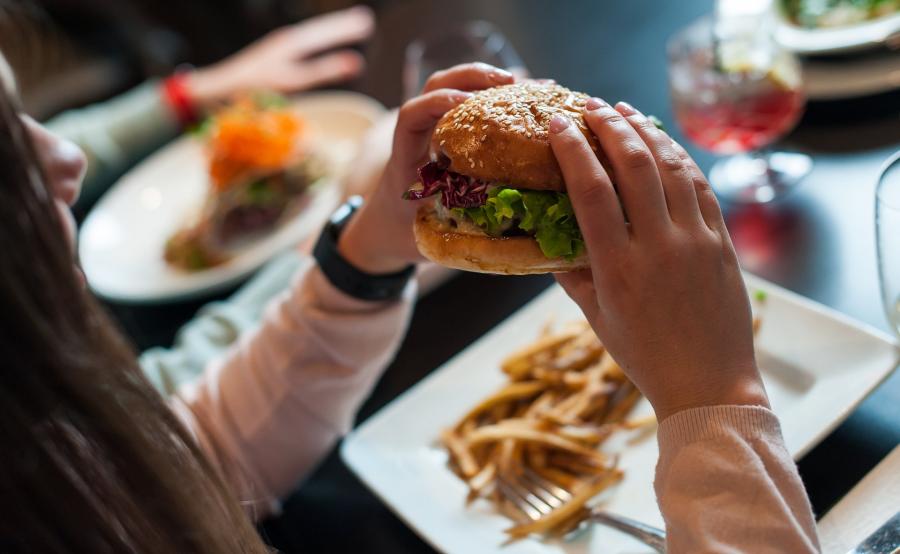 If you're on the search for downhill skiing, Poley Mountain is less than an hour away and it's the perfect spot for your family to hit the slopes together with trails for all skill levels. While in the Sussex area, TimberTop Zip Tours at Snider Mountain Ranch is a must! Fly above the snow covered forest floor on a dozen of incredible zip lines, then enjoy homemade cookies and hot chocolate as you warm up by a crackling campfire. All this fresh air will work up an appetite, so hit the town of Sussex for some delicious food at one of the local favourites, like the Taste and See Restaurant, Knocks Cafe or the All Seasons Inn & Restaurant.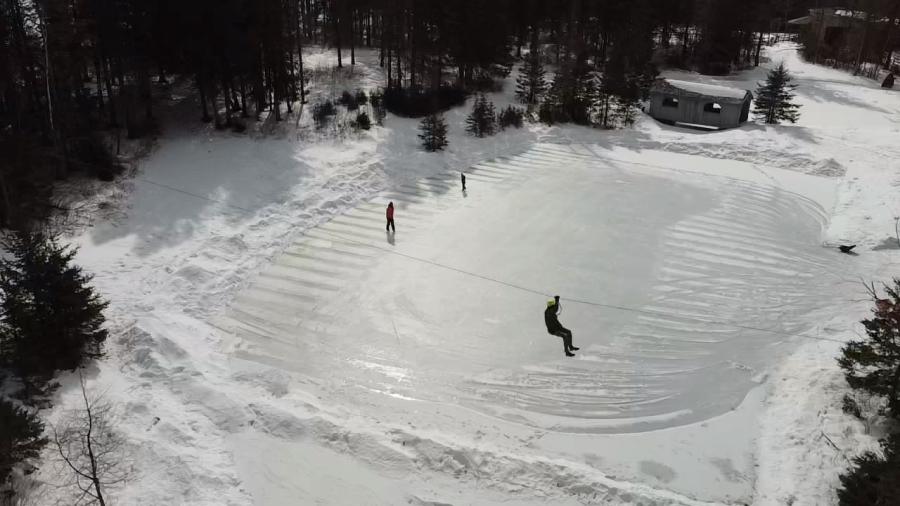 Experience Winter Family Joy in Moncton  
For food, laughter, and celebration, head to Moncton to experience true family fun. Stay a night and enjoy a dip in the pool at the modern Hyatt Place or the classic Delta Hotels Beausejour (with a water slide!), indulge in some fantastic food via room service or a nearby restaurant such as Gusto Italian Grill or Tide & Boar Gastropub, then go see the cats roar at a Moncton Wildcats hockey game.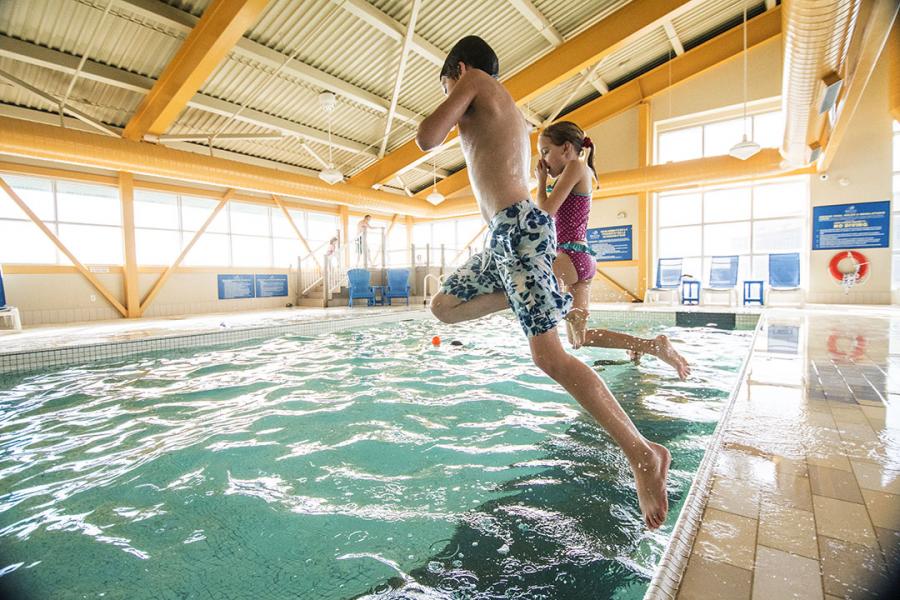 Discover Moncton's history with a side of creativity and science by heading to Resurgo Place . If outdoor fun is more your speed, check out the Ian Fowler Oval outside of the Avenir Centre where you can also enjoy BeaverTails on-site (Saturdays and Sundays). For some awesome urban trails, you can head to Centennial Park to snowshoe or cross-country ski or Mapleton Park for some fat biking or snowshoeing (rentals available at both locations). 
Looking for a full day of activities? Go to Broadleaf Ranch. It's ready to welcome you for a fun-filled winter experience with an abundance of winter activities available such as horseback riding, sleigh rides, the Adventure Barn, tobogganing & sliding, skating, cross-country skiing, and snowshoeing. It's the perfect spot to disconnect from the hustle and bustle, and spend the time connecting with the ones you love.  

Unwind and Reconnect in St. Andrews 
If you're searching for a slower-paced getaway with your family, head to the Algonquin Resort in St. Andrews.  From an epic water slide at their indoor pool, to unforgettable dining experiences, to a splurge-worthy spa, you'll be guaranteed to have a relaxing, classic family getaway. While you're there, don't forget to explore the town. You'll find boutique shops, local eateries, and you'll be sure to spot a deer along the way.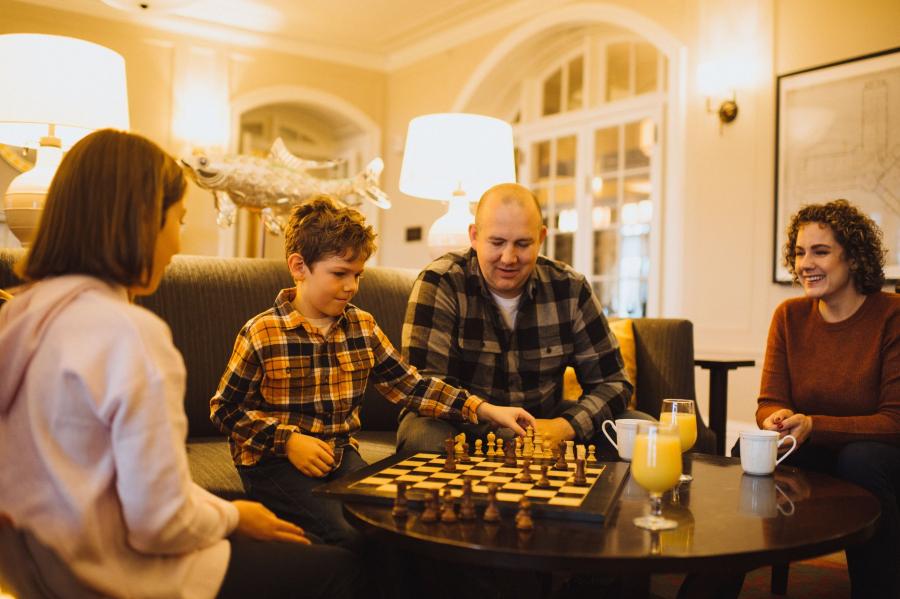 Unique Family Adventures in Chaleur 
If you and your family are looking for an activity that you've never done before, then look no further! At Birch Bark Adventures, you can try ice fishing, go on a guided snowshoe adventure, or experience the thrill of dog sledding with an expert guide and adorable, hard-working dogs leading you along forest trails. You'll find plenty of other family activities in the Chaleur region, including fat biking, cross-country skiing at Snow Bears Club, indoor climbing at Chaleur Climbing Club or indoor skating in Bathurst, Beresford and Petit-Rocher. More than one day is needed to fit in all those activities. Thankfully, the region has a variety of hotel options (with indoor pools) such as Atlantic Host or Best Western Plus.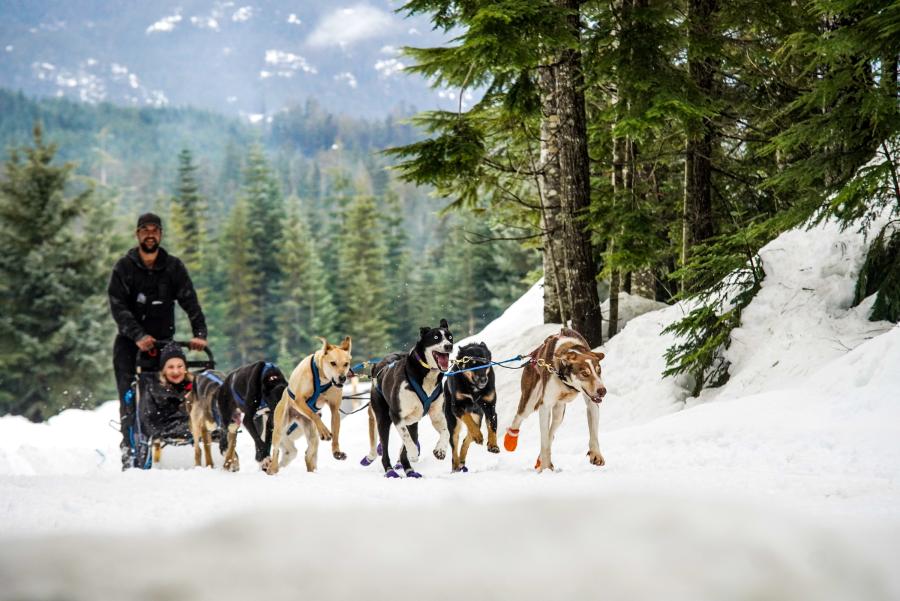 Fresh Air Fun in Edmundston
For a one-stop-shop for outdoor fun, head to Edmundston's Centre Plein Air Mont Farlagne. Tucked away in the snowy northwestern corner of the province, this outdoor centre is not only famous for its ski and snowboard slopes, but also for snow tubing, fat biking, and snowshoe trails. Ski and lodging packages make your getaway easy as pie. When the sun sets on your daytime fun, you'll find apres-ski options aplenty - from the cafeteria at Mont Farlagne, to famous Pizza le Patrimoine downtown, to great seafood options at Le Pirate de la mer. Check out all that Edmundston's got to offer this winter season.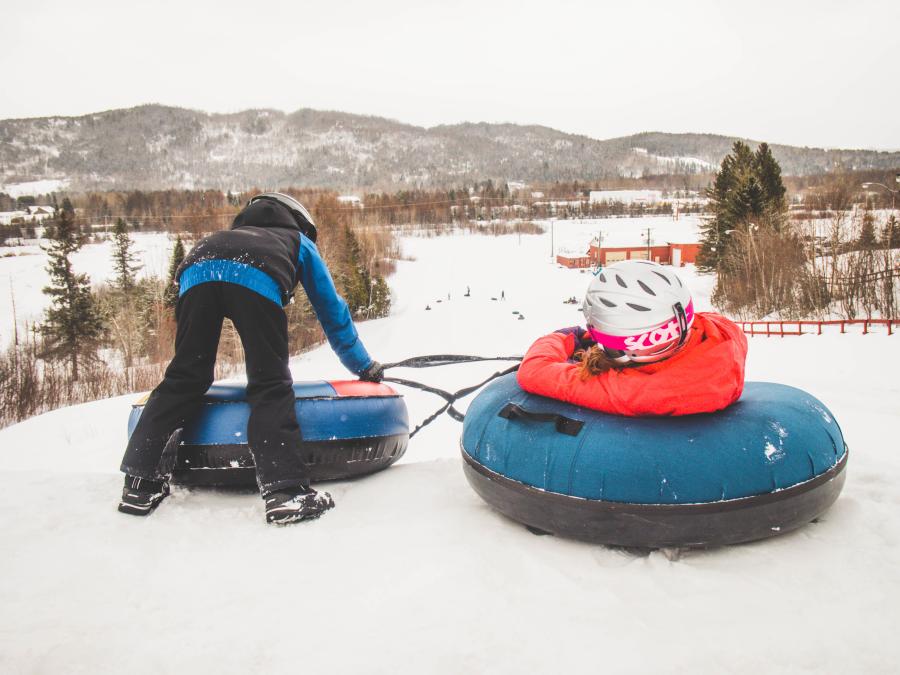 Appalachian adventures with the family
If your kids have lots of energy to burn, look no further than the Restigouche region. Sugarloaf Provincial Park has fantastic downhill skiing and snowboarding, cross-country skiing and snowshoeing trails. For some indoor fun, head out to the Memorial Regional Civic Centre in Campbellton. There you can swim in the semi-Olympic size pool that has a water slide and kiddies pool, or hit the ice of the two Olympic ice surfaces. For a family getaway in the heart of nature, book a log cabin at Chalets Restigouche and go snowshoeing or snow tubing in the Appalachian winter wonderland around Kedgwick.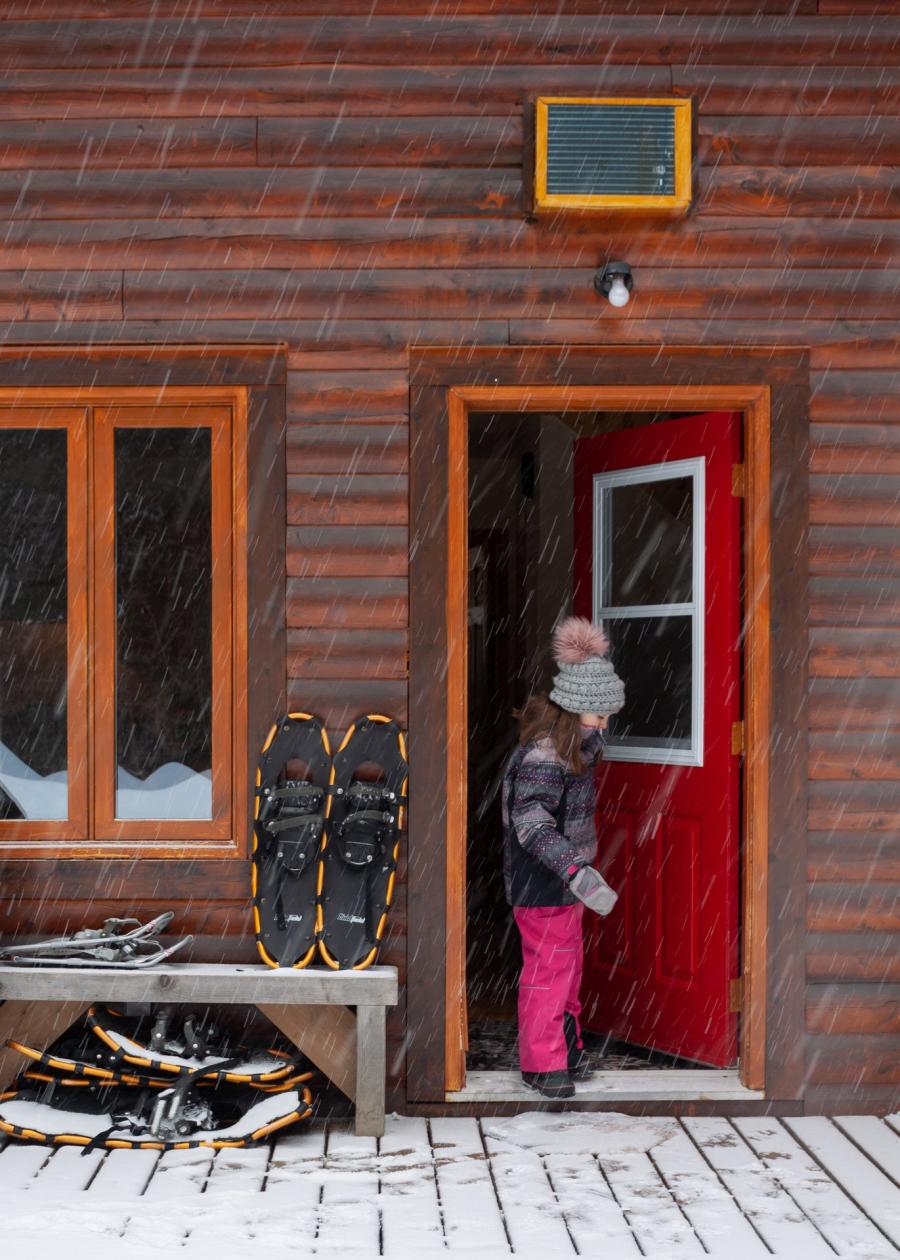 No matter what family adventure you're looking for, know that in New Brunswick we know how to do winter. This winter, pack up the family, stay at one of our fantastic hotels and discover all that our province has to offer.