Heartland rides are another way to discover new snowmobile adventures this winter
Northern regions have their mountain trails and spectacular views, but there are so many other destinations to explore during your ride this winter.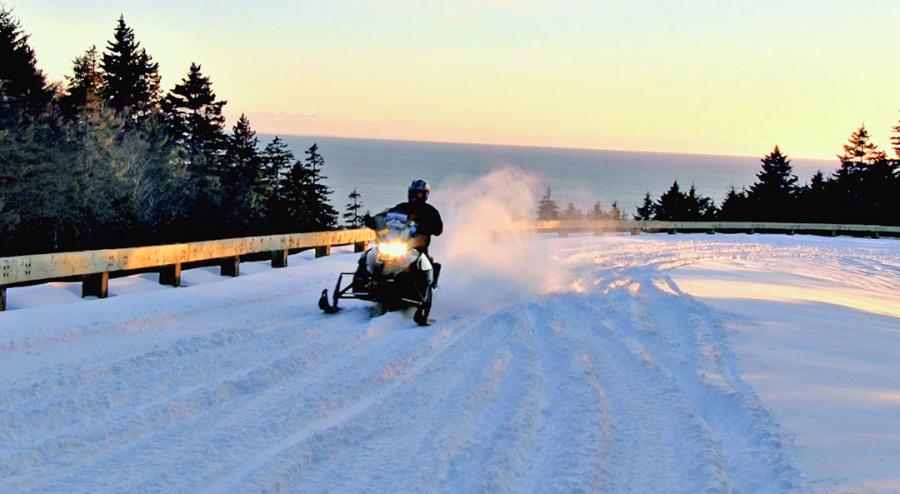 Coastal routes calling your name for something new? Head south to the Fundy Highlands – an incredible stretch of terrain that's got mountains, valleys, views, and incredible riding – including the Fundy Trail Parkway, with a stretch of groomed trail that's new it's not even on printed maps yet.
Adair's Wilderness Lodge, near Sussex, is THE spot for your riding experiences in this area, east of Saint John and south of Moncton. Through valleys, ascending elevations, skirting cliffs, and reaching lookouts – this is a big ride and a big wow.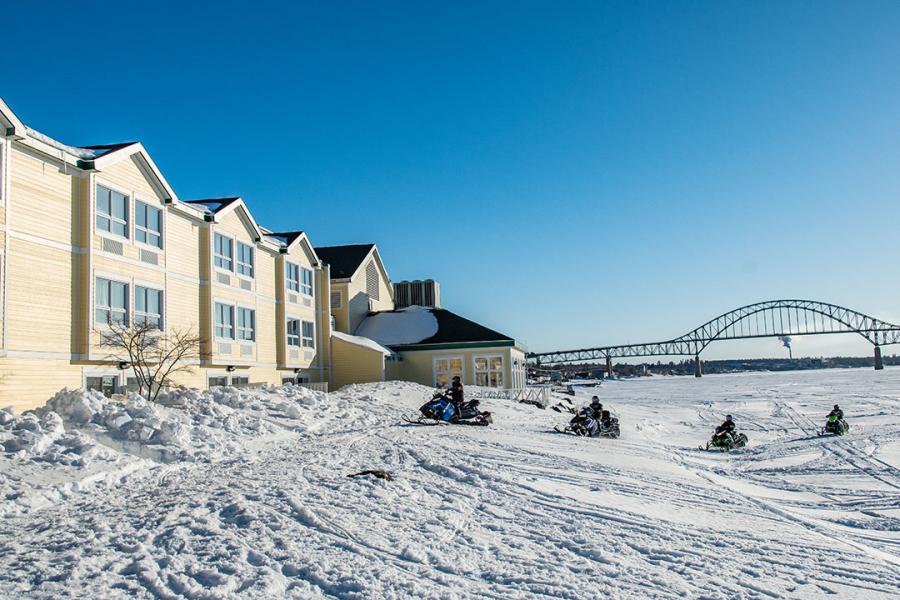 Want to go riverside? You've got two main routes to choose from – Miramichi and Saint John. Each has a maze of trails weaving up, down, and around river valleys and their accompanying ridges – a rider's dream.
The Saint John River Valley is home to a trail that hugs the Saint John as well as the Tobique Rivers, with villages dotted all along the way. And northwards, there are trails near Miramichi, as well as throughout the areas that comprise the Christmas Mountains experience, Mount Carleton, and the fabulous Northern Odyssey Loop.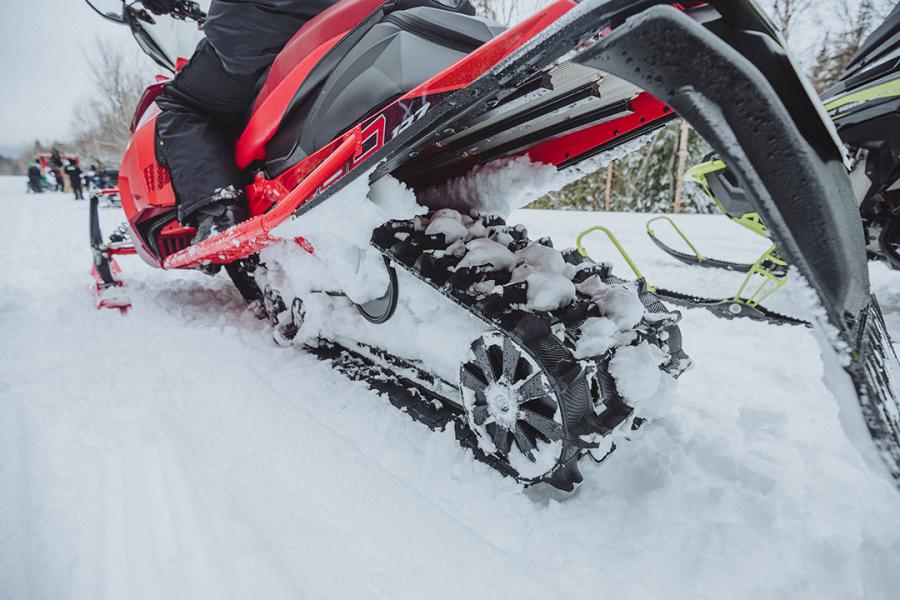 Ready to discover a new trail? To map your ride and get your permit, go to the New Brunswick Federation of Snowmobile Clubs.

KNOW BEFORE YOU RIDE
Covid-19 Advisory: Shelters (warming huts) are closed for the season so please keep this in mind when you head out. Some snowmobile club houses will remain open. Trails exiting the province (QC, ME, NS) are closed and unplowed. Check on fuel stops, restaurants, and accommodations ahead of your trip to ensure they're open. Have a plan in place before you hit the trail this season.
HELPFUL LINKS
New Brunswick Federation of Snowmobile Clubs
Buy your permit
Map your ride