Wax your board, tune your skis, sharpen your blades, shine your sled... It's time to tackle the season HEAD-ON.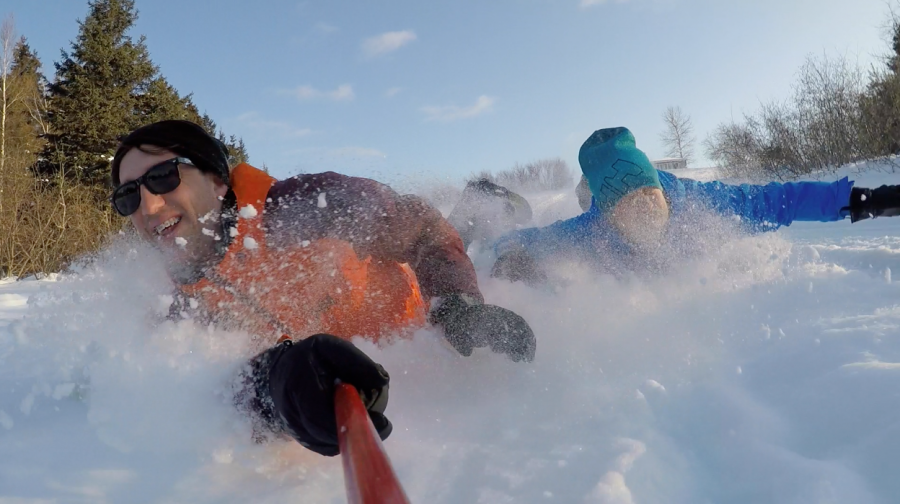 New Brunswick gets hit with the most snow in the Maritimes each year. What better place to show winter who's boss?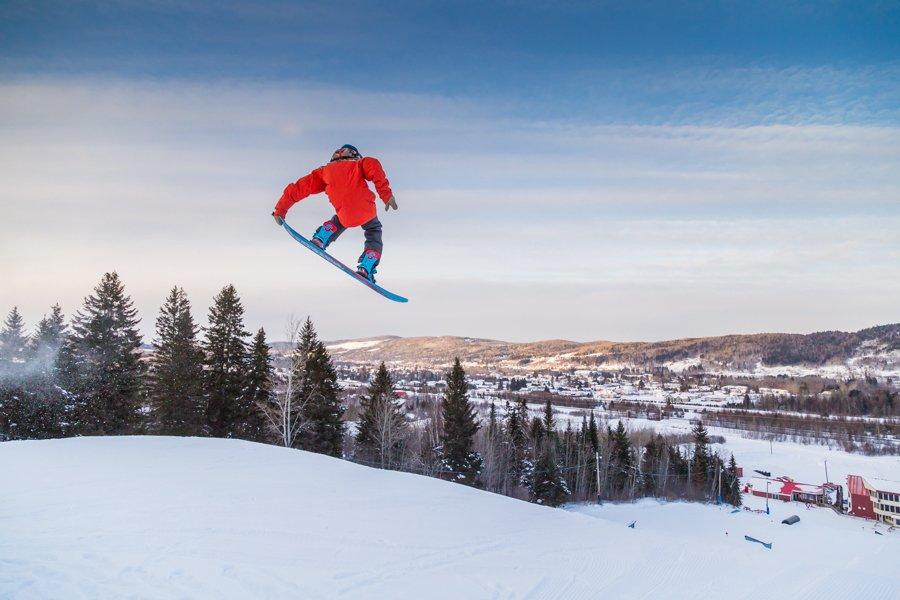 SKI HILLS
Smooth-sailing runs and heart-pounding drops. The vast and varied terrain of New Brunswick's ski slopes gives you the choice to keep it easy or go full-out. Stick to the bunny hill or make it a black diamond day. With terrain parks, epic runs, and some of the best skiing and snowboarding terrain in Atlantic Canada, it's your choice.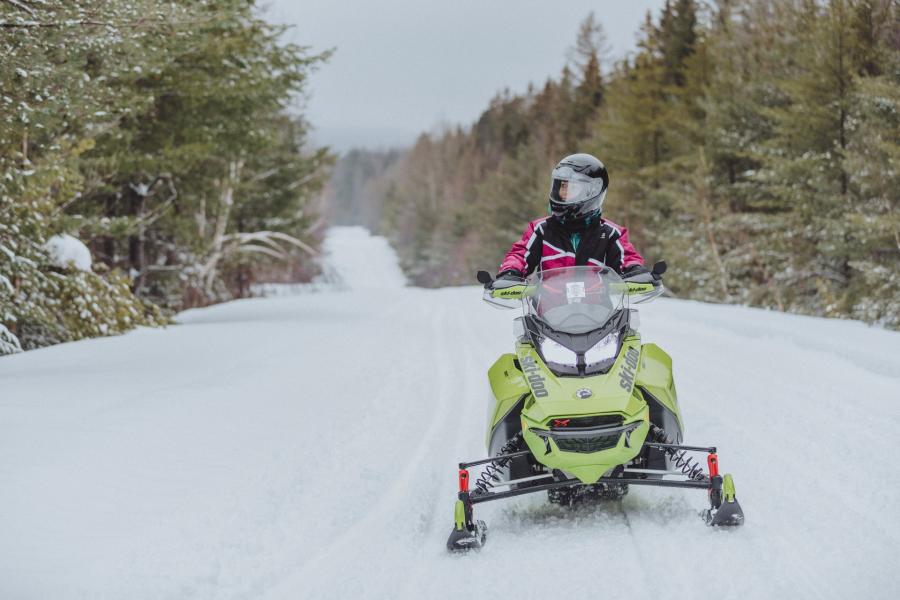 SNOWMOBILING
What do you get when you mix 8000 km (5,000 mi.) of snowmobile trails with the most snow in the Maritimes? One colossal adventure. From the Northern Odyssey to the Christmas Mountains to the Fundy Highlands, chart a course on New Brunswick's best trails for an unforgettable snowmobiling trip.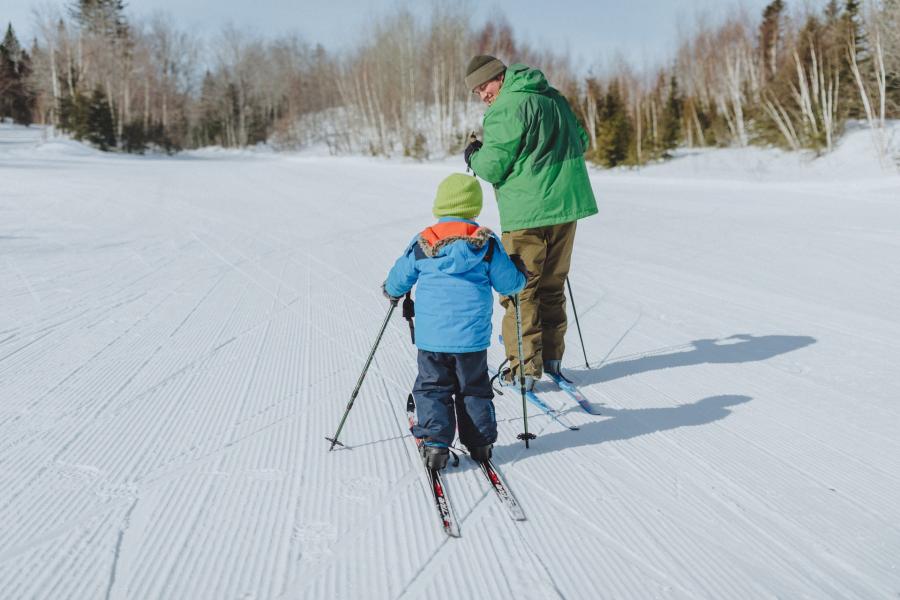 CROSS-COUNTRY SKIING
Cross-country skiers know it's not all about the slopes, and New Brunswick's ski trails don't disappoint. From pristine natural settings to urban centres, groomed trails will take you in the best snow-draped landscapes.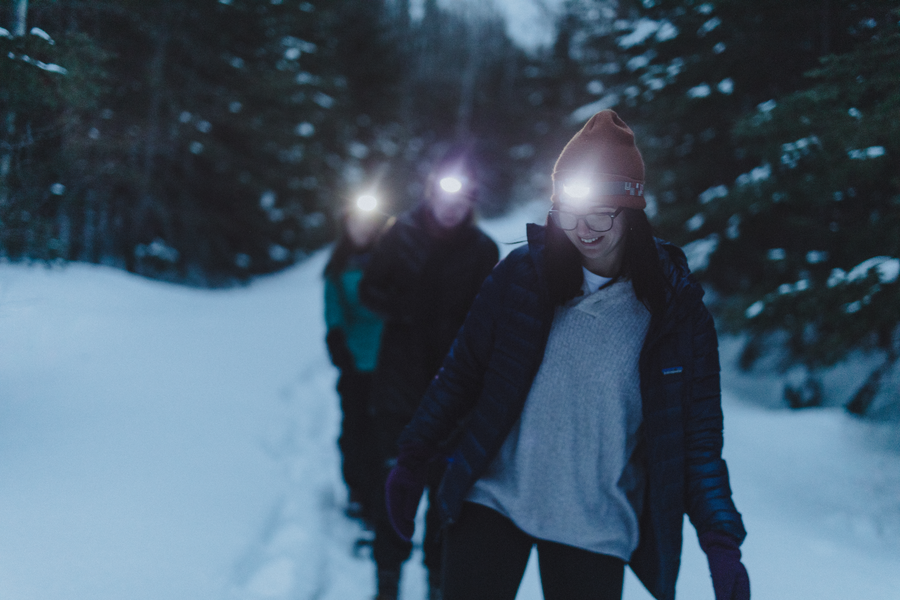 SNOWSHOEING AND WINTER HIKING
Want to feel like a million bucks all winter? Take to the trails. Trekking through snow is some of the best exercise you can do. Not to mention you'll experience winter from an entirely different perspective. Snowshoeing or winter hiking, walking or strolling, it's all game.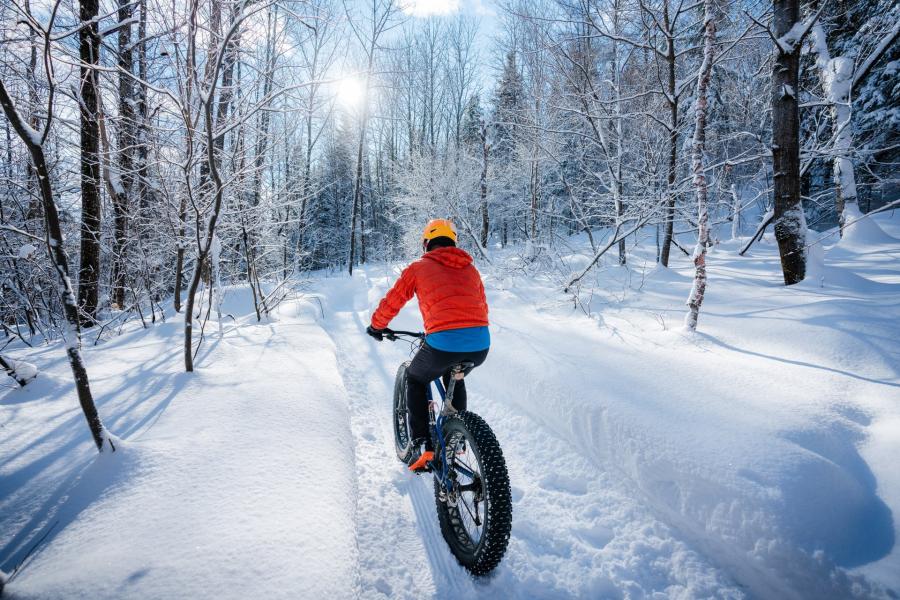 FATBIKING
Biking in winter? Of course! With studded or oversized tires on a fatbike or a regular mountain bike, you can ride the trails all winter long. Find a trail and have a blast!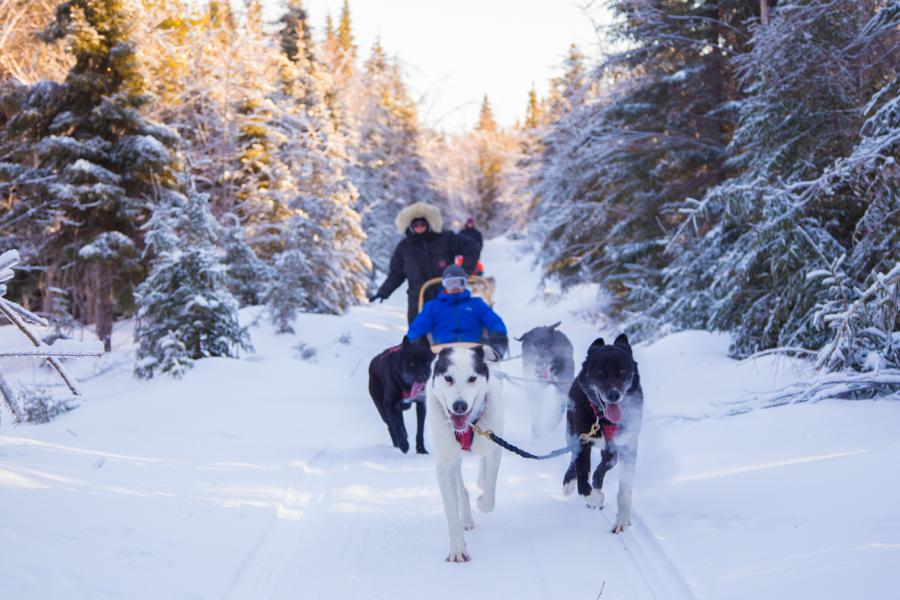 DOG SLEDDING
Let's hear it for paw-power! Discover the rush of dogsledding and become one with nature as these amazing dogs take you on a journey through the wild.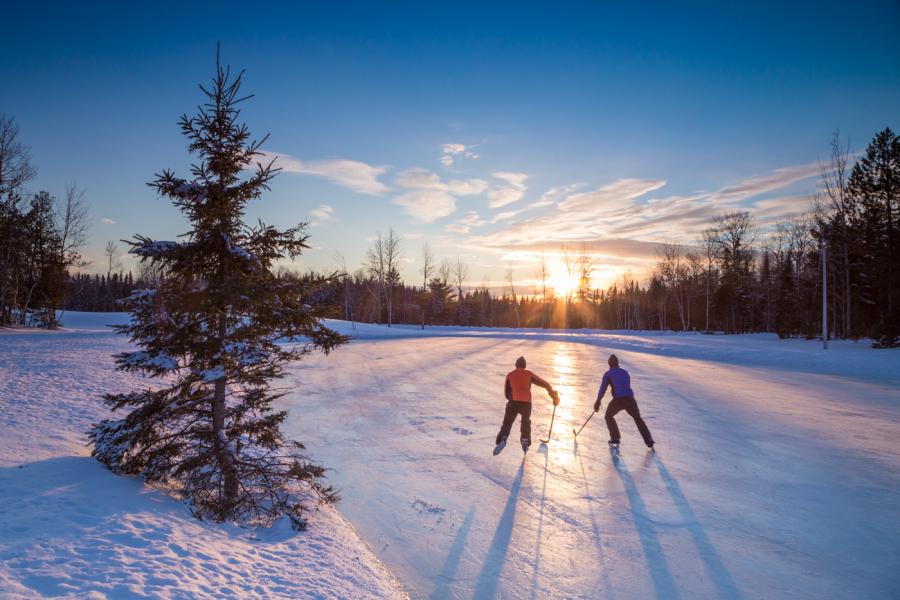 FRESH AIR ADVENTURE IN OUR PARKS
There's no place like New Brunswick's parks to enjoy winter. Lucky for you, some of these natural playgrounds are open year-round. So grab your gear and get out there!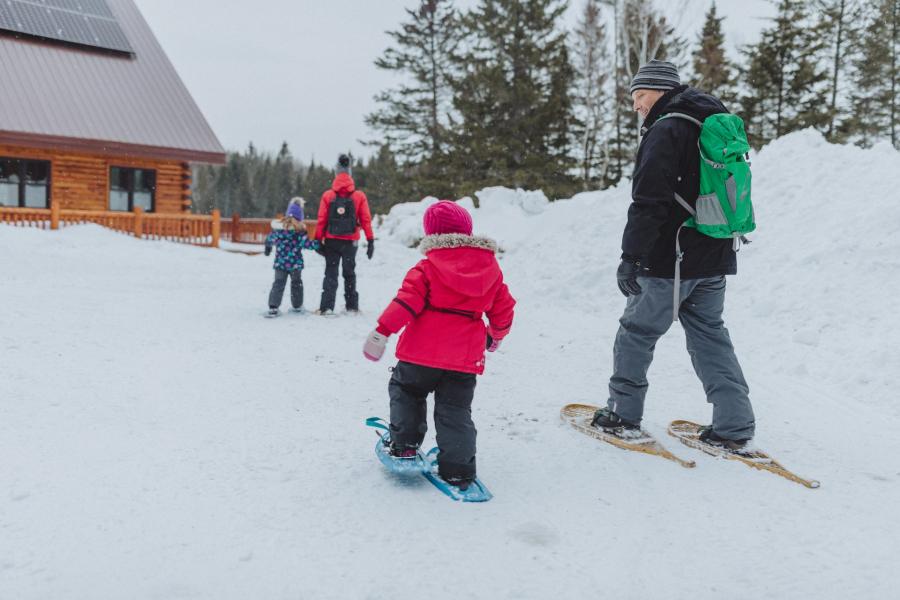 EMBRACE WINTER
After all this time enjoying New Brunswick's snowy playground, there will still be ways to make the most of winter.