Canoeing the majestic Restigouche River, in the heart of the Appalachian Mountains, has always been on my list of things to do in New Brunswick. I've been looking forward to this trip for YEARS and I finally got the chance. What I didn't realize was that I had just signed up for a trip involving much more than just canoeing!
Four of us decided to take Friday off work and head up to Chalets Restigouche early to get a head start on the weekend. It was a great sunny day and we travelled along the scenic route – which is my favourite – avoiding all major highways and enjoying fine landscapes. We arrived around noon and got settled in.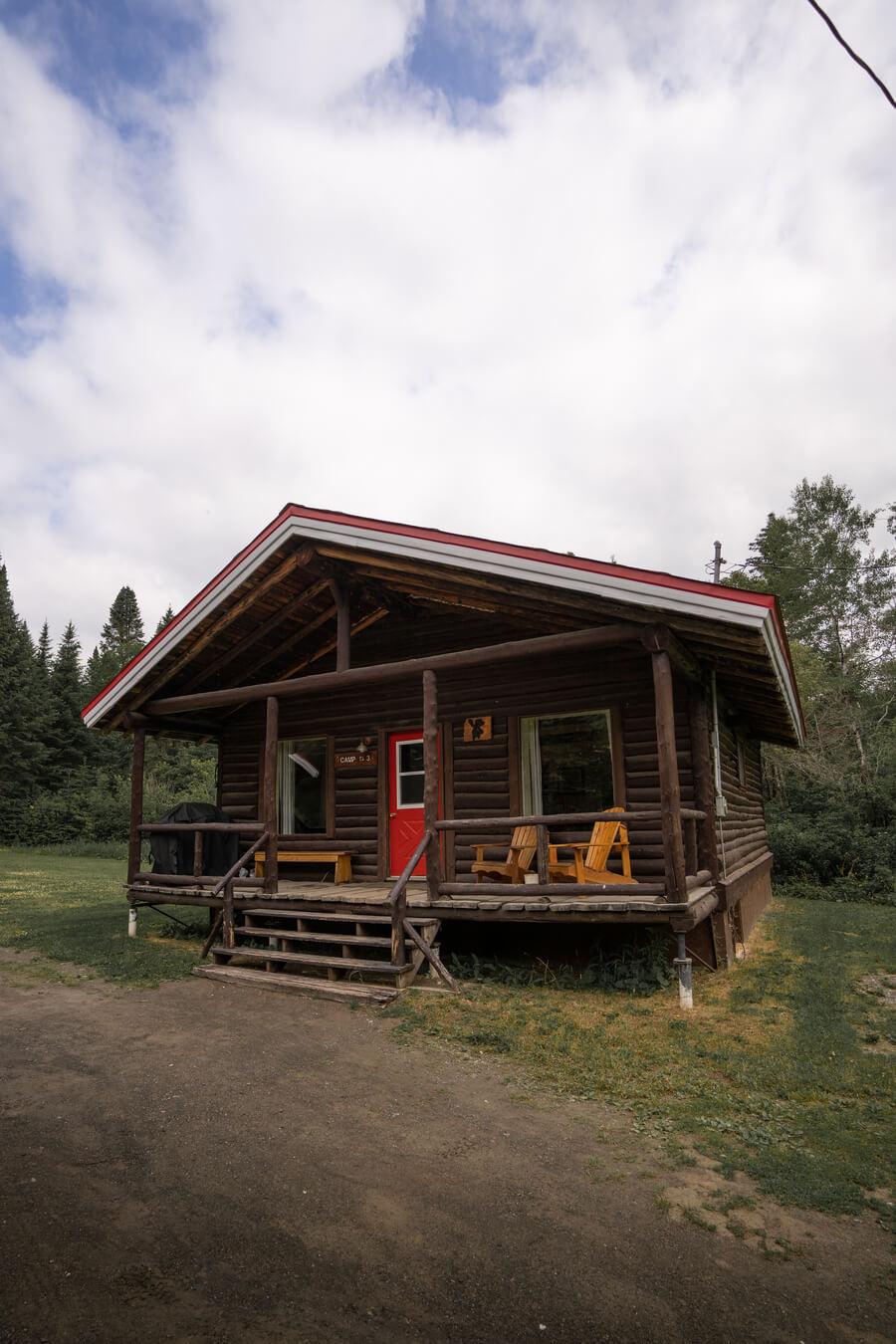 On Friday afternoon we had plans to hike New Brunswick's tallest summit at Mount Carleton Provincial Park. But upon arriving at the park it was suggested that Mount Sagamook could be argued to have even better views than Mount Carleton. Despite Sagamook being a much more difficult hike, we were in it for the views – and boy did they not disappoint! First off, my mind was absolutely blown that there was a perfect, natural heart-shaped land mass with a tiny point of contact to the mainland, keeping it from being a full-on island. The views were absolutely breathtaking, they looked so much like what my favourite Pacific Northwest photographers are sharing.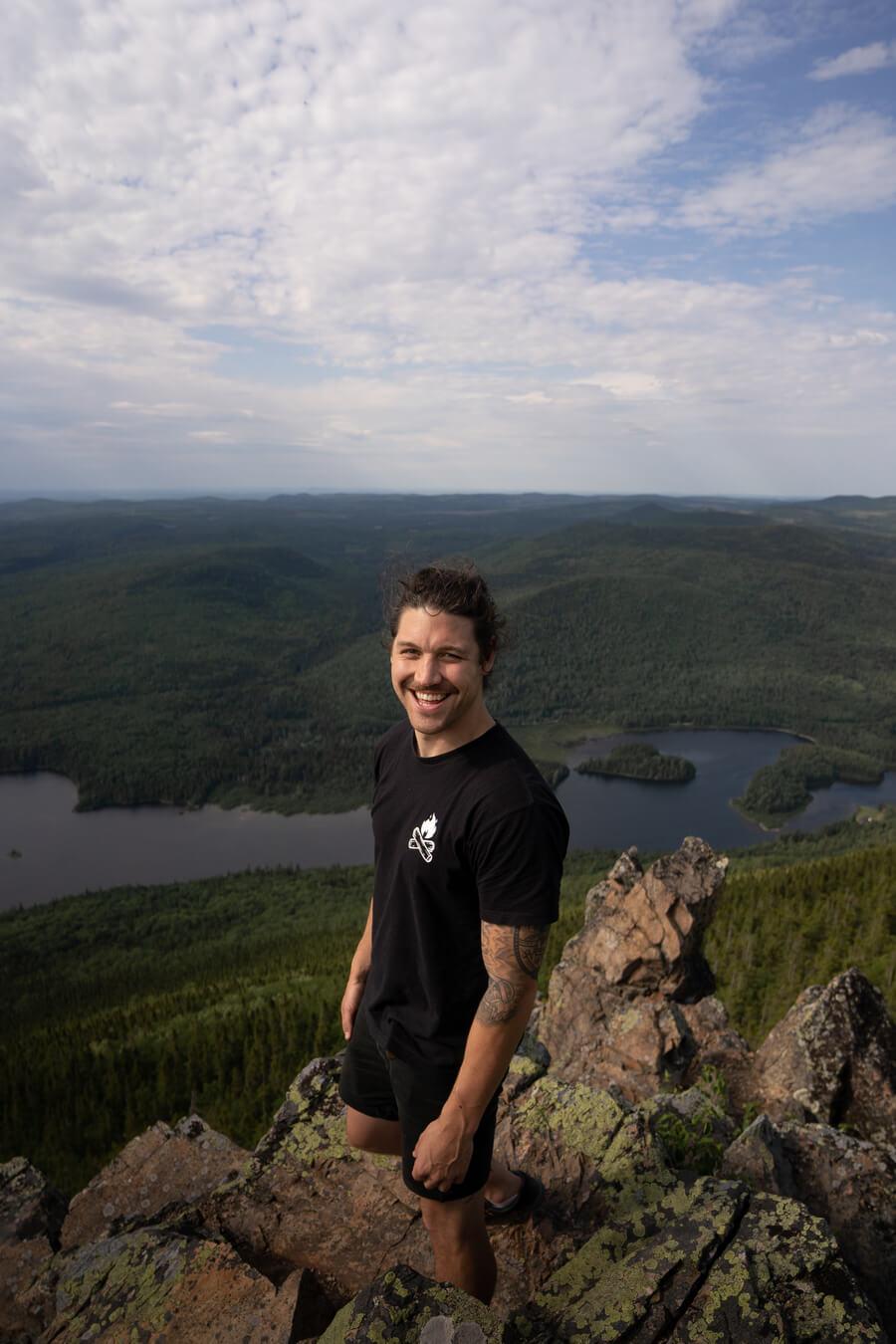 Once we returned from our hike, we had a great BBQ at the Chalets. Each cabin has a fully equipped kitchen and BBQs on site so you can bring your own food or make selections to cook from the Chalets Restigouche directly. While preparing dinner and unwinding, we realized a giant basket of bacon, eggs, hash browns, coffee and a full load of homemade bread had been delivered for breakfast the next day. Our hosts set this up for us to enjoy for breakfast and we certainly did enjoy it! They also left us a couple of local beers that didn't make it to the next day...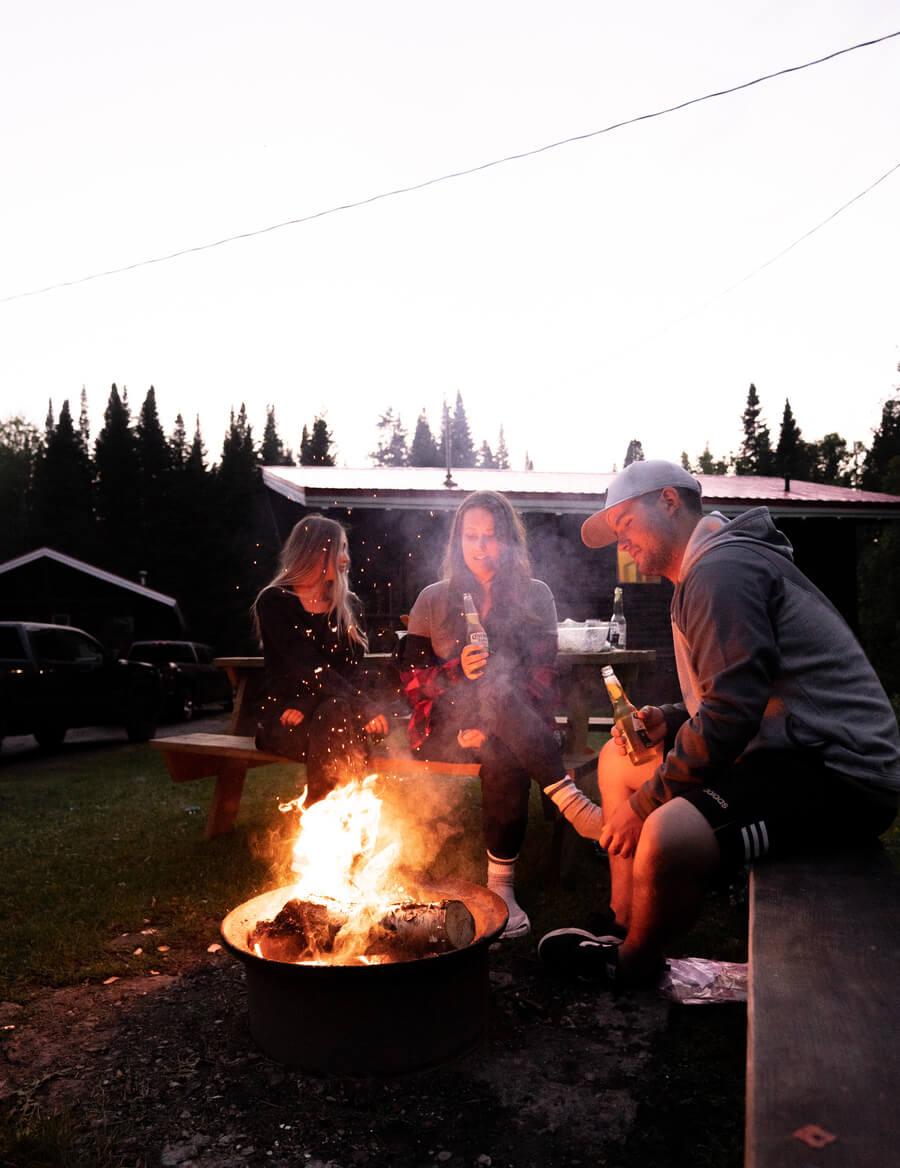 After breakfast on Saturday we were fortunate enough to attend a presentation by the famous fly fisherman and author Jacques Héroux in which he shared the art of tying various flies. This was all new information to me as I didn't know anything about the sport going in. After the demonstration we loaded up the canoes and went on the highly anticipated ride.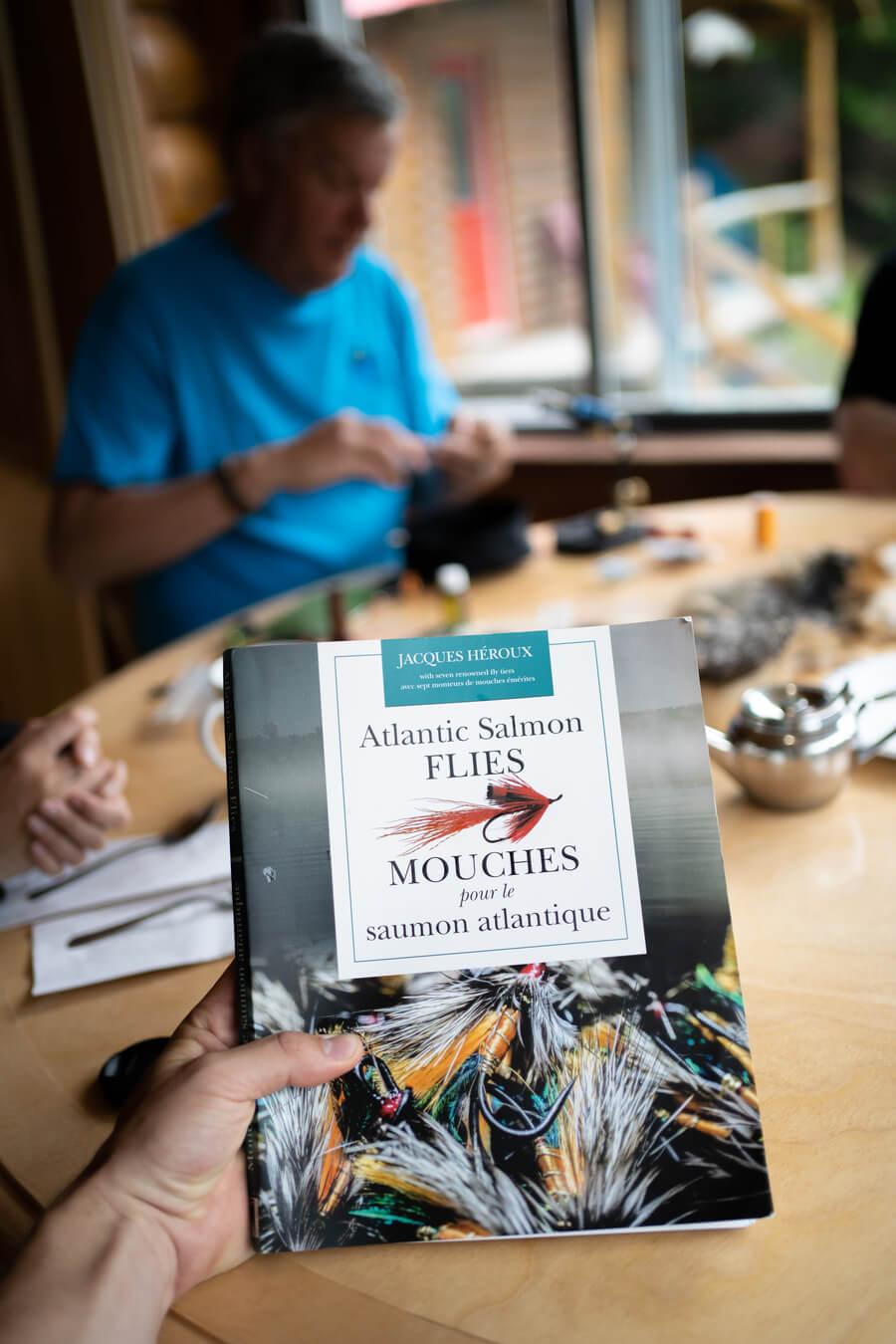 The water was crystal clear, allowing anything and everything beneath us to be extremely visible. We joked, laughed and had the time of our lives in the most relaxing way down the river. We even made a few pit stops randomly on the shores to eat, skip rocks and simply enjoy the beauty of the Restigouche around us. At one point the most majestic bald eagle flew over paying us a visit and watching us sail past on our journey.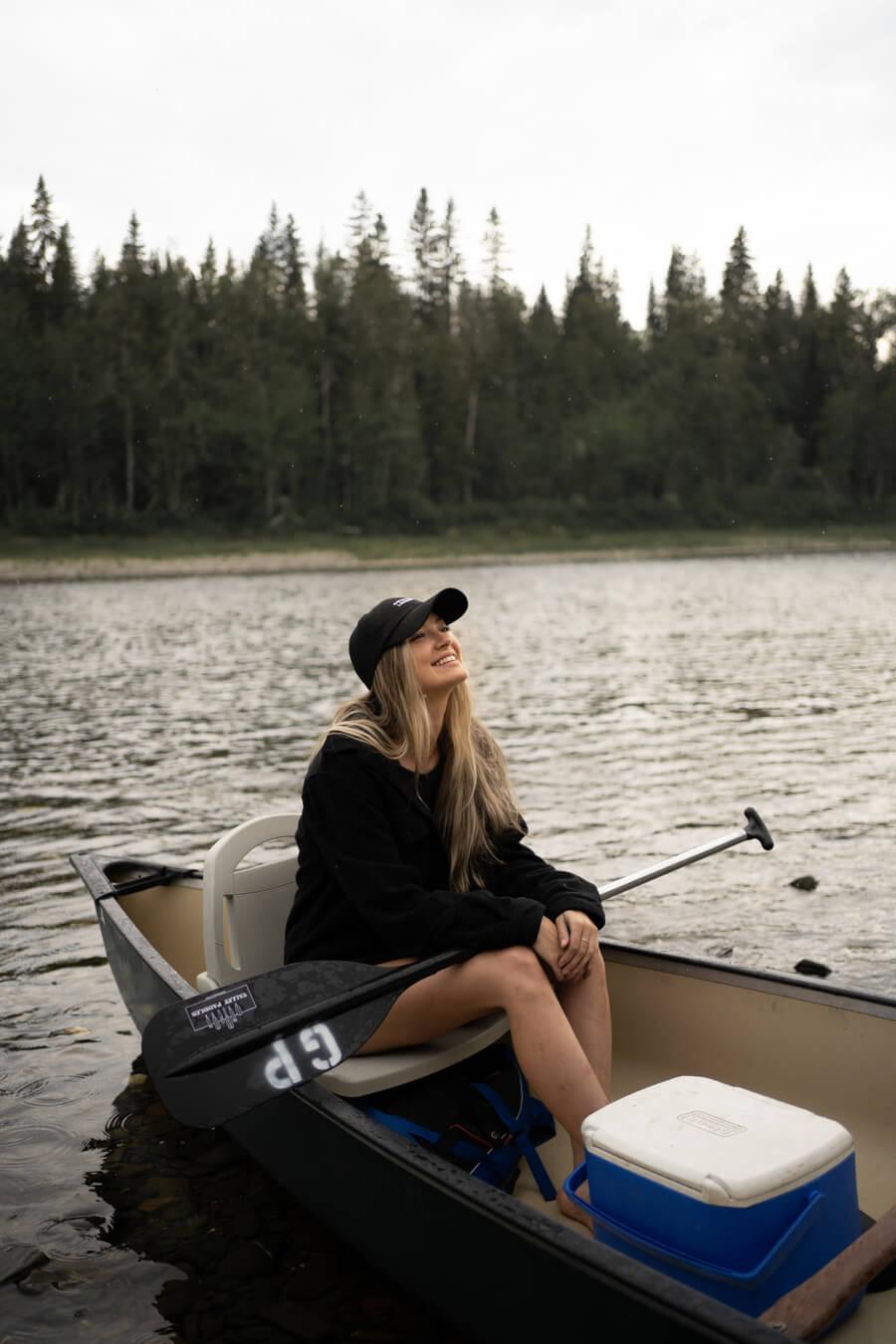 We had no rain and nobody flipped so for anyone that has canoed before you'll understand it was a great day. We headed back to the chalets to cook our food over the flame of the campfire using a great little grill and topped it all off with a few drinks and a few s'mores. It was a weekend for the books, that's for sure.
Plan your own Restigouche and Appalachian adventure:
Mount Carleton Provincial Park
Chalets Restigouche
Appalachian Outpost Road Trip