This winter take the time to nestle-up together in your own winter paradise. We may be used to 'travelling south' as soon as the cold weather hits, but did you know you really don't need to go far to truly get away? Here in New Brunswick we've got so many unique spots and activities that are just what you need to reconnect, warm up, and relax together.
 
Get cosy while being close to nature
There is no better way to get away from it all than staying in nature. Enjoy the many charming glamping offerings throughout the province, such as domes, yurts, oTENTiks, or rustic cabins. During your stay, stargaze at night, curl up with your favourite person, and enjoy a quiet night by the fire.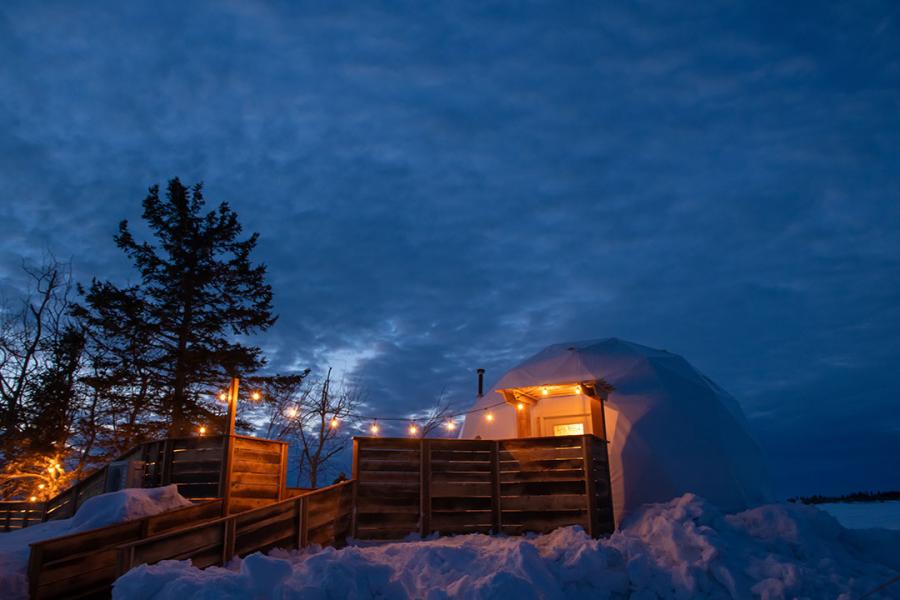 There are options galore, like famed Broadleaf Ranch. During your stay at Broadleaf, you and your loved one can cuddle-up on a sleigh ride to enjoy the stunning views of Albert Country Woodland and Shepody Marshland. Or, if you really want to dive into winter fun, try horseback riding, snowshoeing, cross-country skiing, skating, tobogganing, or even snowmobiling. Just make sure to bring your own equipment as rentals are not currently available.
Another fantastic spot to check out is Storeytown Cottages. One cottage, in particular, is just perfect for you – the Love Shack! It is the only cottage with a private hot tub and is prime for a quiet retreat. And to make your stay at Storeytown Cottages extra sweet, they're offering a Frozen in Time Winter Romance Package - complete with bottle of sparkling wine, fruit & chocolate, luxury spa towels and a 15-minute couple's photoshoot.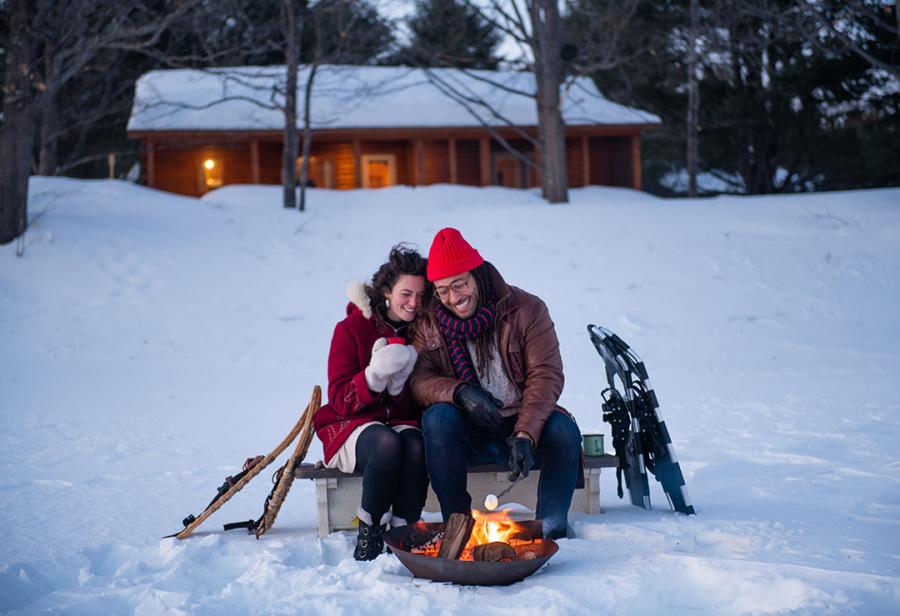 We really know how to do winter getaways in nature. Especially with our various glamping domes across the province. During your stay at Ridgeback Lodge, Cielo Glamping, or Creekside RnR, you will be one with nature and get the chance to enjoy all the wonders of winter – shiny stars, untouched snow, and peace and quiet.
 
Enjoy a classic romantic getaway
If a classic romantic experience is more your style, in New Brunswick's cities and towns, we've got it - from the stunning Algonquin Resort in peaceful Saint Andrews, to a Nordic spa experience in Moncton, to a romantic night in historic Saint John, to a winter escape at Mactaquac near Fredericton. Pick somewhere new and see where it takes you...
 
Enjoy the finer things together
Let's start off with the classic Algonquin Resort. You and your special someone can enjoy fine dining at Braxton's Restaurant, relax at the spa, go for a dip in the pool, and take in the shops downtown. For a perfect experience, the Algonquin offers two vacation packages perfect for a romantic getaway – the CAA Romantic Getaway Package and the Algonquin's Exclusive Staycation Package. Both packages have just what you need to create special moments with your loved one.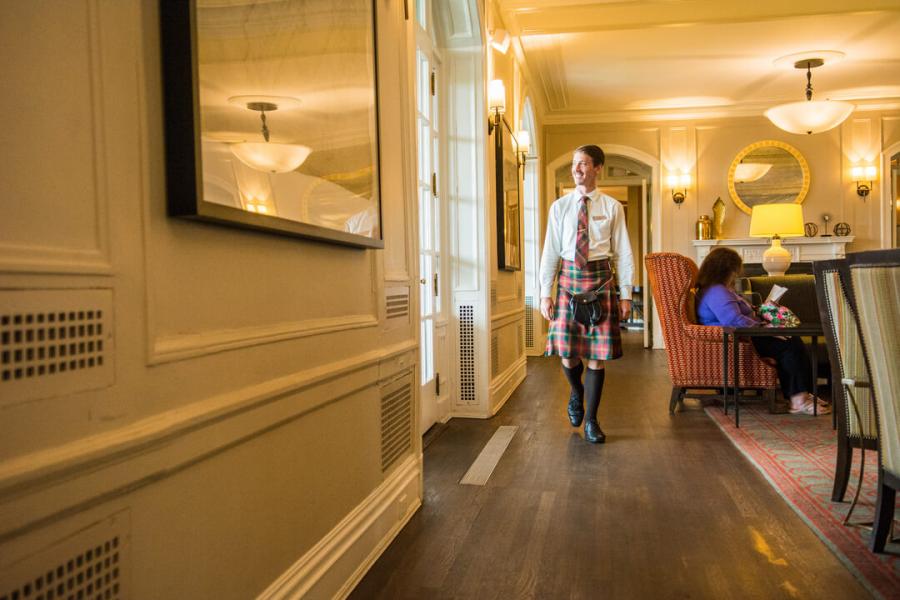 Unwind in Moncton
If you're looking to try something new for your romantic escape, spend a few days in Moncton. You can stay at one of the city's great hotels such as the new Hyatt Place, the new Hilton Garden Inn, the Delta Beausejour or the Crowne Plaza.
There are a ton of activities you can do in the city, like a romantic skate at the Ian Fowler Oval, axe throwing at Timber Lodge, or a super relaxing wellness experience at USVA Nordik Spa. And what's better than endless laughter at the HubCap Comedy Festival.
Moncton is also known for exceptional dining experiences so enjoy some delicious food at Les brumes du coude, Clos, St. James' Gate, and more. In Moncton, your perfect romantic winter escape is waiting for you. Head here to book your getaway and take advantage of it's Revisit Moncton Package – you'll receive a free $50 gift card to spend at any Downtown Moncton Centre-ville Inc. participating retailer, courtesy of Experience Moncton.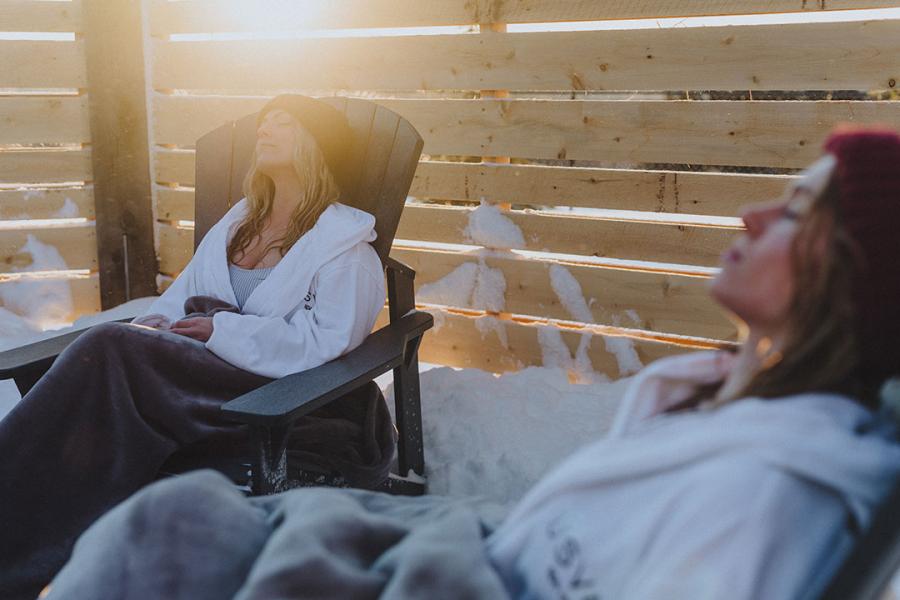 Rekindle your romance in Saint John
And what's more romantic than spending a few days in Canada's oldest incorporated city. Saint John is rich with so many great experiences this winter.
Spend a night or two at the Delta, Hilton Saint John, or the historic properties of Chipman Hill Suites. During your uptown stay, enjoy local eats, treats, and more at the Saint John City Market, or delight your senses with a special dining experience at Italian by Night, Port City Royal, and Cask & Kettle Irish Gastropub.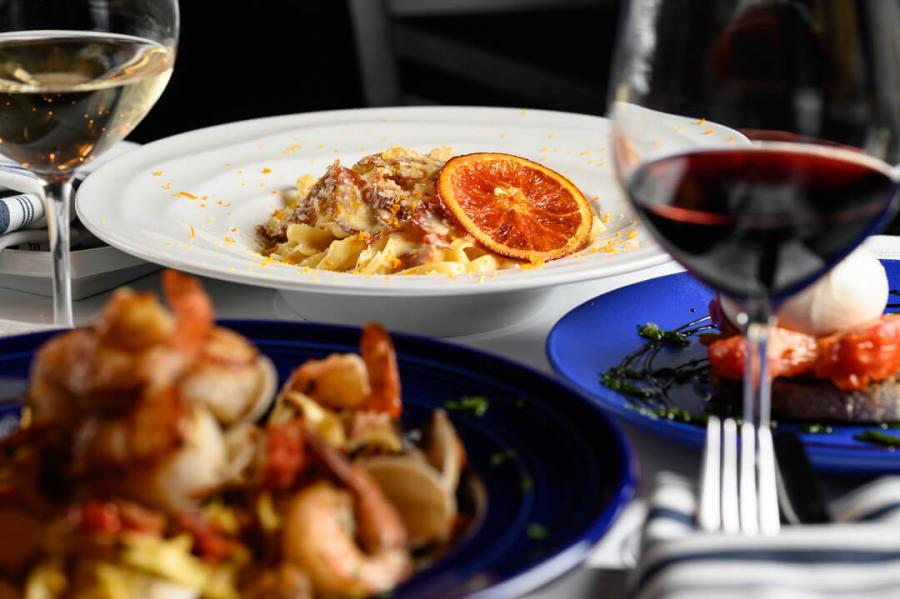 Reconnect in the Capital
If you're looking for a capital experience, head to Fredericton. It's just the place to reconnect with your special someone.
Stay at the Delta Fredericton, Crown Plaza Fredericton-Lord Beaverbrook, Hilton Garden Inn, and more. Be sure to take advantage of the city's Stay A Night, Dinner's On Us! package where you'll receive a bonus $50 to spend in Downtown Fredericton or Fredericton North.
Warm-up with your loved one at one of Fredericton's many local craft breweries that are just waiting to be explored on the Fredericton Taproom Trail. Or venture to one of Fredericton's many markets that are open for the season, such as Fredericton Boyce Farmers Market. You'll be sure to bond over the many tasty discoveries.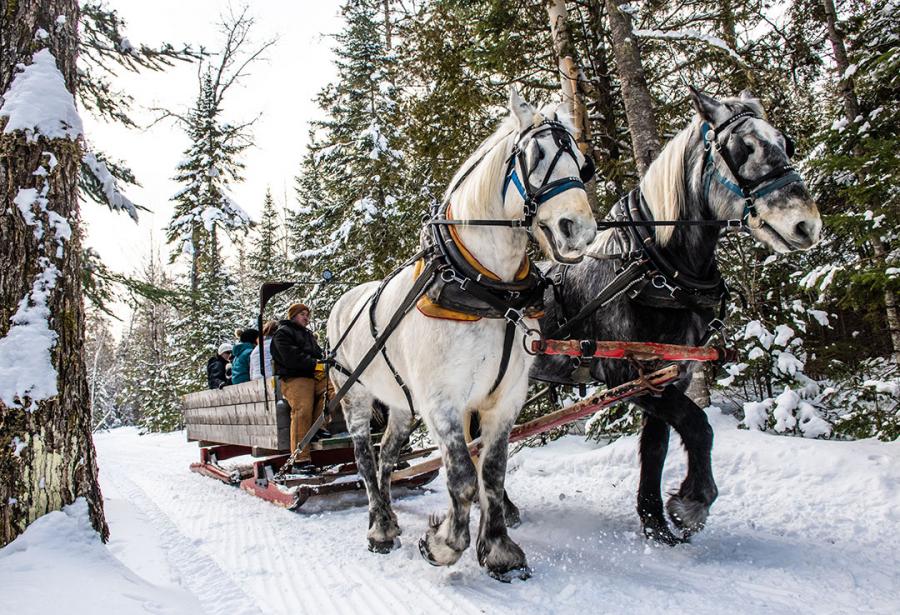 Enjoy winter at its finest
For a truly romantic winter adventure, where you'll have red cheeks and warm hearts at the end of the day, head to Mactaquac Provincial Park. Just 27 km from Fredericton's downtown, you can hit the cross-country ski and snowshoe trails, go on a forest skate through a winter wonderland, enjoy a sleigh ride with Sandwith Sleigh Rides, feel the rush on Mactaquac's sliding hill, try out fat biking, or even camp overnight!

See Somewhere New
When was the last time you took a trip along the beautiful Saint John River Valley, or up the Acadian Coast, or to the rugged Fundy shore? There are so many hidden gems to be found in all corners of the province – like the Castle Inn in Perth-Andover, Auberge de la Vallée in Bathurst, Chalets de la plage in Bas-Caraquet and Villégiature Deux-Rivières in Tracadie (don't miss their Valentine's Day special).
In New Brunswick, we've got all you need to unwind, reconnect, and rekindle your romance. From unique getaways in nature to enjoyable days and nights in our cities and towns. We know how to do romantic winter escapes, so don't wait and book your romantic getaway soon.